Muhammad Junaid Sadar is Maryam Nawaz's son and the grandson of former PM Nawaz Shareef. He stepped into a confrontation with a PTI member in the united kingdom after he abused his family. London's police also apprehended him for assaulting a supporter of the PTI.
He aims to join politics and follow the footsteps of his mother and grandfather. This article has all the information about him, including Muhammad Junaid Safdar Biography.
| Title | Description |
| --- | --- |
| Personal | |
| Name: | Muhammad Junaid Safdar |
| In Urdu: | محمد جنید صفدر |
| Famous As: | Maryam Safdar's son |
| Nationality: | Pakistani |
| Residence: | London, UK |
| Education: | MSc Global Governance & Ethics · London, United Kingdom |
| Religion: | Islam |
| Website: | https://www.facebook.com/junaid.safdar |
| Born | |
| Date: | 7th April 1996 |
| Family | |
| Parents: | Maryam Nawaz, Safdar Awan |
| Siblings : | Mehr-un-Nisa Munir , Mahnoor Safdar |
| Relatives: | Hamza Shehbaz (cousin), Shahbaz Sharif (Uncle), Nawaz Sharif (Grandfather), Kulsomm Nawaz(Grandmother) |

Muhammad Junaid Safdar Biography
He is a highly educated and enthusiastic youngster. As he belongs to a political background, his goal is to mark himself as a successful and adept politician. After deciding on joining politics, he started meetings with members of PML-N to have some guidance and knowledge about politics and party situation. The entry of an educated and young talent in Pakistani politics would surely benefit the country.
Junaid Date of Birth
He opened his eyes on 7th April 1996. Currently, he lived in the UK.
Education of Junaid
His academic achievements are direct evidence of his passion and hunger for knowledge, as well as his intellect. He actively participates not only in curriculum content but also in extracurricular activities. Junaid holds an MSc degree in Global Governance and Ethics from 'UCL.'
He attended Durham University in 2017 and received a degree in BA (Hons.) Politics. Moreover, Junaid attended Trevelyan College in Durham from 2014-2017, while in 2013 he studied in Lahore's Aitchison College.
Muhammad Junaid Safdar Family
He is the 2nd child of captain (R) Safdar Awan and Maryam Nawaz. He belongs to Pakistan's most influential and wealthiest family, who have a firm hold on Pakistan's politics. His parents always appear very active in Pakistan's political situation. His eldest sister Mehr-un-Nisa got hitched in November 2015.
Her marriage ceremony was a grand function and took place in Islamabad and younger sister Mahnoor is studying fine arts. His Grandfather Shehbaz Shareef and Nawaz Sharif served as Chief Minister of Punjab while his uncle Hamza Shahbaz is an influential leader of PML-N.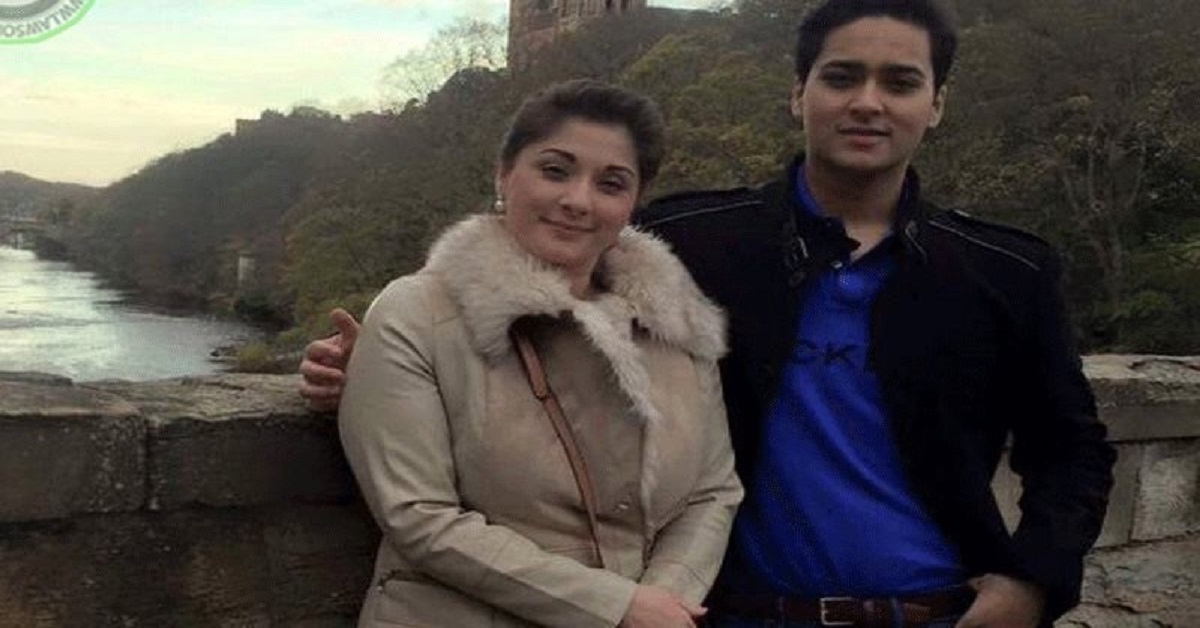 Career
According to news he has decided to set up his career in politics and is making contacts with political figures. He holds meetings with members of PML-N. He would soon make his mark in the political field.
News About Marriage
He is said to be marrying a girl of Qatar. The girl is a member of  Saif-ur-Rehman's family. Saif works with NAB. It is also said that the ex-PM Nawaz Sharif organized the wedding himself, and also selected the life partner for his grandson. He has been the heartthrob of too many girls for a long time. The girl has a very wealthy background, just like Junaid.
Social Media Accounts
His social media account include
https://twitter.com/muhammadjsafdar