Muhammad Ali was an actor in Pakistan and was famous as 'Shahenshah-e-Jazbaat,' meaning the King of Feelings.  An extremely talented actor, he has performed in patriotic, biographical, and historical roles,  in costumes and art films. He has appeared more than two-hundred and fifty films, playing both heroic and villains role.
According to a survey by CNN on 4th March 2010, he is one of the twenty-five top actors of Asia.  This article has all the information about him, including Muhammad Ali Biography.
| Title | Description |
| --- | --- |
| Personal | |
| Name: | Mohammad Ali |
| In urdu: | محمد علی |
| Famous As: | Shahenshah-e-Jazbaat |
| Other names: | Ali bhai, Bhaiya |
| Nationality: | Pakistani |
| Residence: | Lahore |
| Education: | B.A. from City College, Hyderabad |
| Religion: | Islam |
| Profession: | Film acting |
| Awards : | He won 10 Nigar awards in his film career |
| Born | |
| Date: | 19th April 1931 |
| Place: | Rampur, British India |
| Family | |
| Ethnicity: | Syed |
| Spouse: | Zeba |
| Children: | Samina Ali |
| Parents: | Maulana Syed Murshid Ali |
| Siblings : | Two brothers and Two sisters |
| Died | |
| Date: | 19th March 2006 |
| Aged: | 74 |
| Rest Place: | Lahore, Pakistan |
| Career | |
| Occupation(s): | Actor, producer, Social worker |
| Serial & Movies | |
| Name: | Charagh jalta raha,Khamosh Raho,Head constable, Sfaid Khoon, |
| Professional Work | |
| Years Active: | 1962–1995 |
| Famous Acts: | Khandan,Kufro-o-Islam, Miyan biwi aur woh, Kitni haseen hai zindagi |

Muhammad Ali Biography
He was a talented and skilled actor who besides contributing to the film industry, also worked for thalassemia patients. CNN survey declared him one of Asia's top actor. He played diverse roles and did justice to each role, both heroic and villain roles. He is still the only Pakistani TV artist to have received the most laurels as 'Best Actor' in the 1960s & 1970s.
Moreover, he is the recipient of 'Pride of Performance' Award by Pakistan's ex-President Zia-ul-Haq President in 1984, the 3rd highest civil honour in Pakistan in acknowledgement of his lifetime contribution to the Pakistani entertainment industry. Later, he also received 'Tamgha-e-Imtiaz,' the 2nd highest civil decoration in Pakistan.
Ali Date of Birth
He opened his eyes on 19th April 1931 in Rampur.
Education of Ali
He studied at Millat High School in Multan. He was one of the favourite students of Syed Naseer Ahmad and Mirza Mussart Baig. He was a close ally of Khalid Mehmood and Syed Iqbal Shah and completed his intermediate education from Government Emerson College in Multan. He moved to Hyderabad in 1954 to seek higher education and graduated from Hyderabad City College.
Muhammad Ali Family
His father Molana Syed Murshid was an Islamic scholar. The home environment was quite religious. After his birth, his family moved from 'Rampur' to 'Rohtak' and then moved from Rohtak to Hyderabad, eventually settled in Multan soon after Pakistan's independence in 1947. He met Zeba for the 1st time during in 1962 during film making of their 1st film 'Chiraag Jalta Raha.'
The couple tied the knot after four years during the film making of 'Tm Milay Payar Mila' on 29th September 1966. This marriage continued until he died in 2006. They weren't blessed with children. However, he adopted  Zeba's daughter from her 1st marriage and named her Samina Ali.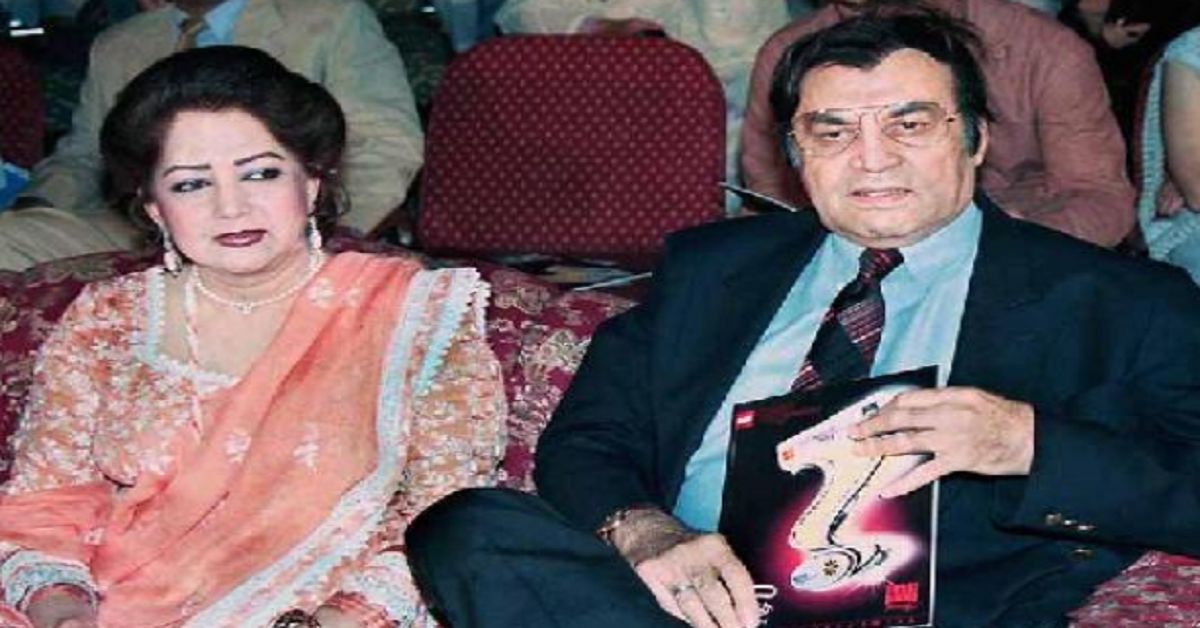 Career
Career at Radio
In 1956 he joined Radio station of Hyderabad, Pakistan as a broadcaster where Irshad his elder brother, was also working as an artist. After working there for some time, he went to Bahawalpur station and later joined Radio Station, Karachi.
Filmy Career
He began his career as a film artist in 1962 with  Karim Fazli 's movie 'Chiraagh Jalta Raha' which was aired at Karachi's Nishat Cinema,  on 9th March 1962 by Fatima Jinnah. Then he starred in a villain role in director Munawar Rasheed's movie 'Bahadur,' director Iqbal Yousaf's film 'Daal Main Kala,' and director Javaid Hashmi's movie Dil Ney Tujhe Maan Lia.'
He starred in a hero role for 1st time in movie Mr.X, but his film 'Shararat' on aired before MX.  Afterwards, he shifted to Lhr and acted in the film 'Khandaan.' His breakthrough came from the movie 'Khaamosh Raho.' He had a cameo role in the Hindi movie 'Clerk' in 1989.
Moreover, he played a lead role in ninety-four films. His last film as a lead role was 'Aj Ke Raat.'  Another film was 'Muhabbat Ho Tu Aise,' and the last film of his career was 'Dum Mast Qalandar.'
Playback Vocalists
Most of the times Ahmad Rushdi and Mehdi Hasan voiced him. In his eighty-eight films, Mehdi Hasan sang one-hundred and fifteen songs for him, and Rushdi sang a hundred songs for his fifty-seven movies.  Masood Rana recorded thirty-four songs for his twenty-three movies. Some other singers who gave their voice for his films are Ghulam Abbas, Mujeeb Alam, Akhlaq Ahmed, and Rajab Ali.
Social & Political Activism
He and his spouse Zeba had strong links with the country's various political regimes. He held a protest by wearing black clothes in the MIFF(Moscow International Film Festival) against India for holding Ninety-three thousand POWs after the 1971 war. During Nawaz Shareef's regime, he also worked as Cultural Minister and presented new policies to alleviate the situation of Pakistan's film industry.
Ali Zaib Foundation
Along with Shahid Zaidi, he founded the 'Ali-Zaib Foundation' in 1995 to aid patients with thalassemia. This organization established hospitals in Okara, Gujranwala, Jhang, Sahiwal, and Sargodha with the organization's headquarter in Faisalabad.
End of Film Career
After he quit the film industry, a TV show host questioned about his separation from the film industry. He responded by saying: 'The environment where I've been used to perform for the movies and the manner the movies are made nowadays, has changed drastically, so I quit the industry.'
He was very magnanimous and friendly to his fans. A legendary  Pashto poet Zahir Shah has dedicated his poems solely to Ali, which contains over ten books.
Muhammad Ali Death
He died of a heart attack on 19th March 2006 in Lahore.
Muhammad Ali Movies
Chiragh Jalta Raha
Baji
Dil Ne Tjhe Man Lia
Shararat
Dal Main Kaala
Qattal Ke Baad
Mr.X
Khaandan
Sufaid Khoon
Ghadar
Khamosh Raho
Bees Din
Head Constable
Choti Behan
Aurat Ka Payar
Shair De Bache
Riwaj
Aisa Bh Hota Hei
Tamasha
Dil Kay Tukray
Shabnam
Hazar Daastan
Nachay Naagan Bajay Been
Sanam
Kaneez
Khota Paisa
Mujahid
Malangi
Tasveer
Mr Allah Ditta
Wattan Ka Sipaahi
Aag Ka Daryaa
Mojza
Hum Rahi
Jag Utha Insan
Adil
Bhai Jan
Anch
Asra
Saiqa
Baazi
Anjaan
Bahu Rani
Dil-e- Baitab
Neela Parbat
Tm Milay Payar Mila
Shak
Zameer
Barrood
Zanjir
Hm Aik Hein
Zaman Paigham
Khoon Aur Pani
Shah Behram
Clerk
Junoon
Aik Hi Raasta
Yohnavey
Truck Driver
Shani
Kiraye Kay Qaatil
Muhabbat Ho Tu Aise
Masti Khan
Rocky Dada
Tere Bahon Mein
Mian BV Aur Wo
Shah Behram