Mufti Muneeb-ur-Rehman is a Pakistan-based Mufti and ex-chairperson of Pakistan's Ruet-e-Hilal Committee. He is serving as a professor at JUW (Jinnah University for Women), a member of the National Academic-Council of IPS (Institute of Policy Studies).
Furthermore, he is operating as the President of Dar-ul-Uloom Naeemia and Tanzeem-ul-Madaris, and Burj Bank's Shariah board head. He has also authored a few books and has attended many international conferences. This article has all the information about him, including Mufti Muneeb-ur-Rehman Biography.
| Title | Description |
| --- | --- |
| Personal | |
| Name: | Mufti Muneeb-ur-Rehman |
| In Urdu: | مُفتی منیب الرحمان |
| Full Name: | Mufti Muhammad Muneeb ur Rehman |
| Famous As: | Mufti |
| Nationality: | Pakistan |
| Education: | Bachelors in Law |
| Alma mater : | Darul Uloom Amjadia Karachi University |
| Religion: | Islam |
| Profession: | Professor & Religious Scholar |
| President : | Tanzim ul Madaris Al Arbia & Darul-Uloom Naeemia |
| Chairman: | Central Roet-e-Hilal Committee |
| Memberships: | Member board of studies Federal Government & Faculty of Islamic Learning, and Arabic Department |
| In 2006 : | Member of the Pakistani delegation which visited the UK |
| Denomination : | Sunni |
| Jurisprudence : | Hanafi |
| Main interest(s) : | Shari'a, Hadith, Tafsir |
| Born | |
| Date: | 8th February 1945 |
| Place: | Swat, British India |
| Family | |
| Children: | Zia-ur-Rehman |

Mufti Muneeb-ur-Rehman Biography
Muneeb-ur-Rehman is a religious scholar who is contributing his services to religion and country. He is most famous for his chairmanship in Ruet-Hilal Committee. Most Pakistani people know his name due to his duty to sight the moon, particularly the moon of Eid-ul-Fitr and Eid-ul-Azha.
As Peshawar is a controversial city regarding moon sighting evidence, Muhammad Yousaf from KPK alleged him for denying testimonies obtained to announce Ruet-e-Hilal Committee findings immediately. He has visited several countries, and this exposure helps him in his career. He also visited the United Kingdom in 2006 to know about the operating of Madrasahs in a state-regulated set-up. 
Mufti Date of Birth
He opened his eyes on 8th Feb 1945 in Mansehra, NWFP (British India). He resides in Karachi with his family.
Education of Mufti
He holds a Masters's degree in Islamic Studies and has a Bachelor's degree in Law & Education; he completed education in the Arabic language. Mufti Muneeb did Masters from Dar-ul-Uloom Amjadia.
Mufti Muneeb-ur-Rehman Family
His son Zia-ur-Rehman died of cancer in 2014.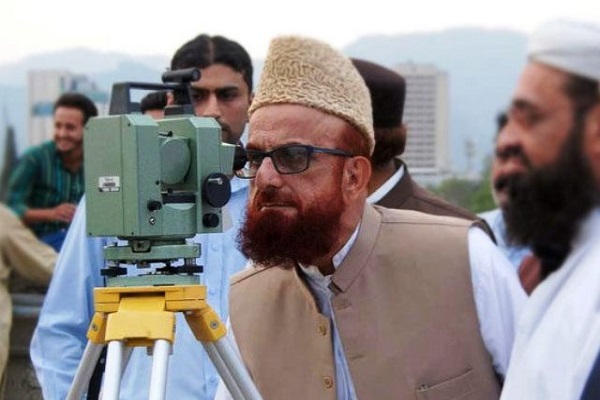 Career
He contributes his services to the Board of Studies of FUUAST (Federal Urdu University of Arts, Science & Technology) and BIEK (Board of Intermediate Education Karachi). 
Visited U.K. as Part of a Delegation
He was part of a delegation that visited the United Kingdom from Feb to March 2006 to obtain 1st hand knowledge on the operating of Islamic schools and Madrassas in the U.K. within a state-regulated set-up. 
Participated in International Conferences
He attended many international conferences in South-Africa, Saudi Arabia, Hong Kong, Norway, U.K., the USA, and several other countries. 
Demanded Pervez Rasheed's Removal
He demanded the removal of Information Minister Parvez Rasheed and asked PM Nawaz Shareef to take action against him immediately.
Faced Accusations 
In Dec 1999, Muhammad Yousaf Qureshi, a committee member from KPK, accused Mufti of falsifying evidence from his province to immediately announce that no moon sighting had been observed in any part of Pakistan.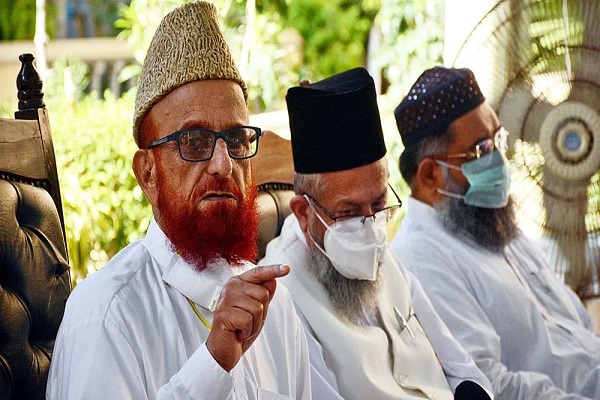 As Chairperson of Ruet-e-Hilal Committee
In 2000 the Government of Pakistan designated him as chairperson of the Ruet-e-Hila Committee. He remained at this post for almost twenty years and was removed from office on 30th Dec 2020.
Mufti Muneeb-ur-Rehman Books
Zakat Kay Masail

Sultam Shamas-ud-Din Altamish

Usool-e-Fiqqah Islam

Tafsir Surah-Tu-Nisa

Qanoon-e-Shariyat

Khulasa-e-Tafsir

Tafhim-ul-Masail

Arbaeen-e-Tijaarat Wa Maeshyat
Social Media Handles
His social media account include
https://twitter.com/muniburrehman55