Faisal Qureshi is a Pakistani TV personality, writer, humorist, actor, director, and drama producer. He is recognized for writing or directing sitcoms, music videos, commercials, and comedy-dramas. His notable projects include 'Ulta Seedha,' 'Us Ki Suno Awaaz,' and 'Teen Bataa Teen.' He is active in the showbiz industry since 1995. This article has all the information about Faisal, including Faisal Qureshi Biography and Faisal Qureshi Movies.
| Title | Description |
| --- | --- |
| Personal | |
| Name: | Faisal Qureshi |
| In Urdu: | فیصل قریشی |
| Famous As: | Shafu |
| Nationality: | Pakistani |
| Residence: | Karachi |
| Education: | Graduation |
| Alma Mater: | National College of Arts |
| Religion: | Islam |
| Profession: | Actor, Director and Producer |
| Years Active: | 1995-present |
| Debut Movie: | Teri Meri Love Story |
| Debut Drama: | Kollege Jeans |
| Website: | https://www.instagram.com/faisalqureshi_fq/ |
| Born | |
| Date: | 17th September 1973 |
| Place: | Hyderabad |
| Family | |
| Spouse: | Married |
| Children: | 3 daughters |
| Siblings : | 4 Brothers and 2 sisters |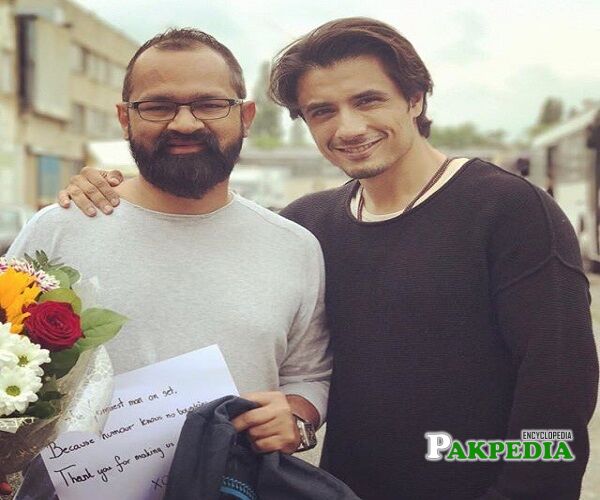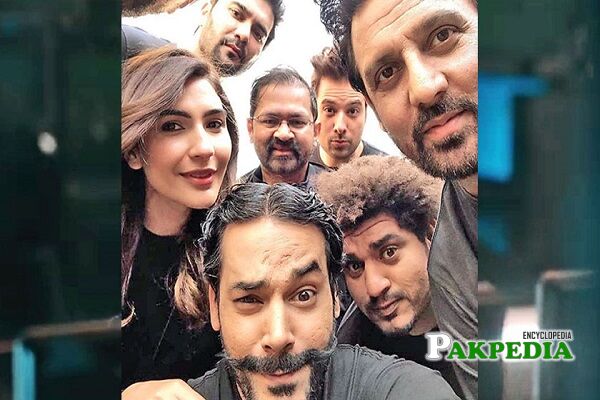 Faisal Qureshi Biography
To make someone laugh is also an art, and Allah gives this ability to particular people. It is more difficult to make someone laugh than to make someone cry. Famous personalities of our country who are recognized for this art on TV, in which names like Anwar Maqsood, Bushra Ansari, and Moeen Akhtar are known to every child of the country. Faisal is also one of these famous personalities, who not only made a name for himself in the world of comedy through his unique style but also won the heart of every Pakistani. When it comes to telecommunications, Faisal's high standard and beautiful advertisements start to come to mind. These ads, which last only a few seconds, put a smile on the lips of the viewers because of their uniqueness and humor.
Faisal date of birth
He was born on 17th September 1973 in Hyderabad, Karachi. 
Education of Faisal
Faisal did his early schooling from Lahore and then completed his bachelor's in graphic designing, from NCA (National College of Arts).
Faisal Qureshi Family
Faisal has six siblings, four brothers, and two sisters. One of his brother Imran Qureshi is a landscape artist and was born in 1972 and resides in Lahore, where he is a coach at the NCA.  His father was the principal of Gov. City College, Hyderabad. His wedding took place on 24th November 2000. He has three daughters.
Showbiz Career
He began his career with his brother Imran as a play writer. He wrote and also acted in many plays. Then he became a VJ and hosted a show 'Video Junction.' In the past, the hosting of this show was also done by Hadiqa Kiani. In 1990 his sitcom 'Teen Bataa Teen' made him famous. It was broadcasted on PTV Home. After the immense popularity of Teen Bata Teen, he directed many other sitcoms and comedy-dramas including, 'Uske Suno Awaaz' and 'Ultaa Seedha,' which were broadcasted on Geo Entertainment. 
Faisal also directed music videos and TV commercials. At the start of 2010, he started working in commercials of brands and is known for his humorous roles in many adds. He is well known for his funny roles in Ufone commercials. In 2016 he made a film debut with a Pakistani movie 'Tere Mere Love Story'. In 2017 Qureshi played a climacteric role in Ahsan Rahim's flick 'Teefaa in Trouble' together with Ali Zafar, Javed Sheikh, and Mayaa Ali.
Faisal Qureshi Movies
Tere Mere Love Story
Teefaa In Trouble
The Donkey King
Call To Action
List of Dramas
Kollege Jeans
Teen Bataa Teen
Ultaa Seedha
Uske Awaaz Suno
Social Media Accounts
His social media accounts include