Mohammad Zahid is a former Pakistani fast bowler. He was a right-arm bowler, with super quick bowling who got recognized for his pace, but unfortunately, a severe back injury led an end to his career after just a short international career. This article has all the information about Zahid, incorporating Mohammad Zahid Biography.
| Title | Description |
| --- | --- |
| Personal | |
| Name: | Mohammad Zahid |
| In Urdu: | محمد زاہد |
| Famous As: | Cricketer |
| Nationality: | Pakistani |
| Residence: | Gaggu Mandi |
| Education: | Not Known |
| Religion: | Islam |
| Profession: | Cricketer |
| Born | |
| Date: | 2nd August 1976 |
| Place: | Gaggu Mandi |
| Career | |
| National Side: | Pakistan |
| Team Role: | Bowler |
| Bowling Style: | Right-arm fast |
| Batting Style: | Right-hand bat |
| Matches: | 5 in Tests & 11 in ODIs |
| Wickets : | 15 in Tests & 10 in ODIs |
| Bowling Average: | 33.46 in Tests & 39.10 in ODIs |
| Batting Average: | 1.39 in Tests & 7.50 in ODIs |
| Best Bowling: | 7/66 in Tests & 2/20 in ODIs |
| Test Debut: | Pakistan v New Zealand at Rawalpindi, Nov 28-Dec 1, 1996 |
| Test Last: | South Africa v Pakistan at Cape Town, Jan 2-5, 2003 |
| ODI Debut: | Pakistan v New Zealand at Karachi, Dec 8, 1996 |
| ODI Last: | Zimbabwe v Pakistan at Harare, Nov 30, 2002 |
| First-Class Debut: | 1995/96 |
| First-Class Last : | Jan 26-29, 2009 |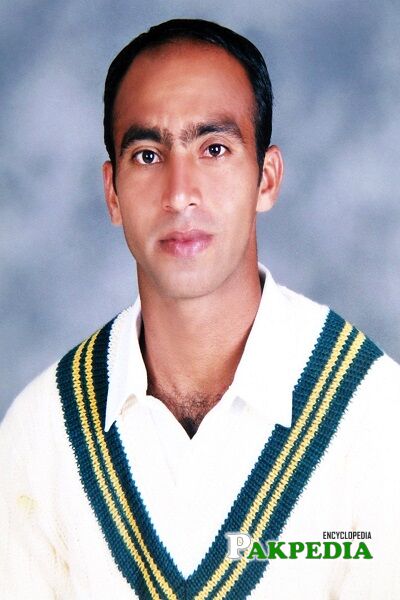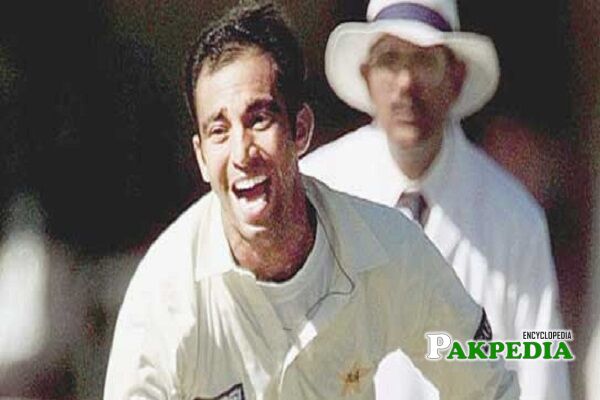 Mohammad Zahid Biography
Zahid started his international journey as a fast bowler in 1996. He has played for the national team in both Tests and One Day Internationals, but it lasted for a short span. He played in five test matches for Pakistan and has taken a total of 15 wickets at an average of 33.46. In eight test innings, Zahid got a fifer and a ten-wickets haul, with a best of 7 wickets for 66 runs.  While in 11 One Day Internationals, he has claimed ten wickets with a bowling average of 39.10. His best bowling figures in ODIs is two wickets for 20 runs.
Zahid date of Birth
Mohammad Zahid was born on 02nd Aug 1976 at Gaggu Mandi, Punjab.
Cricket Career
Initial Career
Zahid came into the professional cricket when he started his List-A career in 1992-93. He was part of the Pakistan Customs team. He made his first-class debut in 1995-95 domestic season and was soon picked in the national side.
Domestic Career
Besides playing for Pakistan's national team, Zahid has played for various teams, including Pakistan Customs, Rawalpindi XI, Multan XI, Pakistan International Airlines, and the rest. He has been part of 43 first-class games from 1995-2009 and has taken 128 wickets with a bowling average of 26.00. His stats also include eight five-wicket hauls as well as a couple of ten-wickets haul into his bowling account. His best bowling figures in first-class cricket are seven wickets for 26.
Zahid has also featured in 24 List-A matches from 1992-2005, where he has claimed a total of 25 wickets at an average of 36.96 with the ball. His best figure in List-A bowling career is 3 for 36.
International Career and Achievements
Test Career
Zahid started his international career with an outstanding bowling performance. He played his first test match on 28th Nov 1996 against New-Zealand at Rawalpindi. The kiwi's batsmen could not pick him well as he ended up with figures of 11 wickets for 130 runs, including a five wickets haul in the second innings. His best performance helped Pakistan winning the match by an innings and 13 runs, with Zahid coming as the player of the game. He became the first Pakistani bowler to take ten or more wickets in his debut.
After an impressive start to his Test career, he got to play more cricket for the team. In a test match against West-Indies, he was bowling to legendry batsman Brian Lara, who could not pick his first three bowls of the over, due to the quick pace and edged the fourth ball and gave his wicket away. After that, Lara said that he did never face such a fast bowler in his career. He got famous for his pace, and cricketers and analysts believed that he was the quickest or one of the top fast bowlers in the world. 
His speed could not be measured precisely due to a lack of technology at that time. Zahid could only play in five test-matches as he got a severe back injury. After just five test internationals, he had a back operation, and afterward, his pace got dropped and eventually dropped from the team.
One Day Internationals
He could never perform well in One Day Internationals and was dropped from the team only after eleven One Day International matches. He recently was part of the Sefton Cricket Club in Liverpool.