Ijaz Ahmed is a former Pakistani cricketer who played in the national team as a top-order right-arm batsman. Ijaz was a powerful hitter in the Pakistani team who is the only batsman from Pakistan who scored six tons against world champion Australia in test format. He was a left-arm medium bowler and bowled very rarely. He has also served as a Pakistani cricket team coach. This article has all the information about Ijaz, including Ijaz Ahmed Biography.
| Title | Description |
| --- | --- |
| Personal | |
| Name: | Ijaz Ahmed |
| In Urdu: | اعجاز احمد |
| Famous As: | Cricketer |
| Nationality: | Pakistan |
| Residence: | Sialkot |
| Education: | Not Known |
| Religion: | Islam |
| Profession: | Cricketer |
| Born | |
| Date: | 20th September 1968 |
| Place: | Sialkot |
| Family | |
| Spouse: | Married |
| Children: | Hena, Neha, Safa, Ayesha |
| Career | |
| Bowling Style: | Right-arm offbreak |
| Batting Style: | Right-hand bat |
| Matches: | 2 in Tests & 2 in ODIs |
| Wickets : | – in Tests & 1 in ODIs |
| Bowling Average: | – in Tests & 25.00 in ODIs |
| Batting Average: | 9.66 in Tests & – in ODIs |
| Balls Bowled: | 24 in Tests & 30 in ODIs |
| Runs Scored: | 29 in Tests & 3 in ODIs |
| Test Debut: | Pakistan v Sri Lanka at Peshawar, Sep 8-11, 1995 |
| Test Last: | Pakistan v Sri Lanka at Faisalabad, Sep 15-19, 1995 |
| ODI Debut: | Pakistan v West Indies at Perth, Jan 10, 1997 |
| ODI Last: | Pakistan v West Indies at Sydney, Jan 14, 1997 |
| T20 Debut : | Faisalabad Wolves v Quetta Bears at Lahore, Apr 26, 2005 |
| T20 Last: | Lahore Eagles v Faisalabad Wolves at Lahore, Oct 6, 2008 |
| First-Class Debut: | 1989/90 |
| First-Class Last : | Dec 10-13, 2010 |
| Domestic team: | Allied Bank, Faisalabad, Pakistan Railways |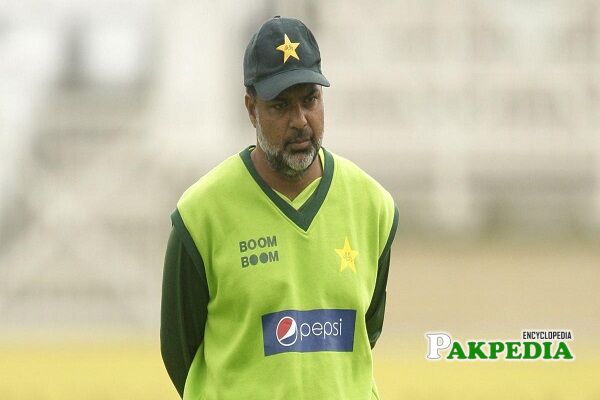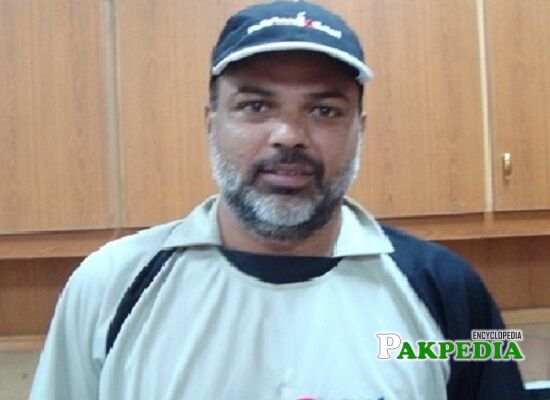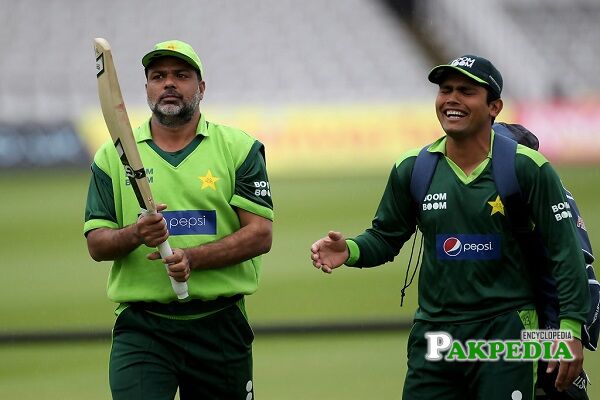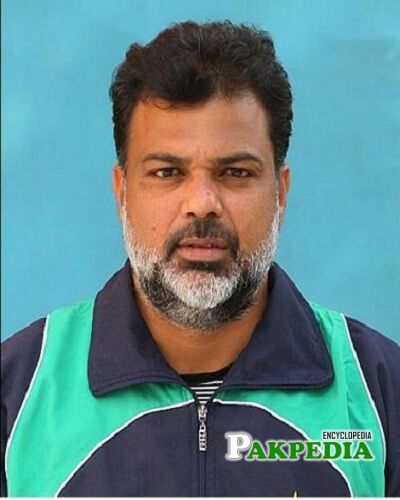 Ijaz Ahmed Biography
Ijaz participated in 310 international matches, including 60 test matches and 250 ODI matches from 1986 to 2001. He scored 3315-runs in test format with a batting average of 38.50. He made 12 centuries and 12 fifties in test cricket, including a double-hundred with the highest score in test format of 211-runs. Ijaz got two wickets with the ball in the longer format of the game.
He played more games in ODI format and made 6564-runs in his 232 ODI innings with an average of 32.33 in batting.
Ijaz had an excellent strike rate of 80.30 in batting. His highest score is 139-runs in the 50-Overs format. He made ten centuries and 37 fifties in ODI cricket. Ijaz remained not out in 29 matches in his ODI career. He took five catches and also got five wickets in as well.
Ijaz date of Birth
He was born on Sep 20, 1968, in Sialkot, Punjab.
Ijaz Ahmed Family
Ijaz is the brother-in-law of renowned cricketer Saleem Malik. He is married and has four daughters Hena, Neha, Safa, and Ayesha.
Cricket Career
Initial Career
Ijaz started playing professional cricket from the year 1983-84 domestic season. He participated in both first-class and List-A matches in his first domestic season. He played continuously in domestic cricket and got his first international call on 14th November 1986, against West-Indies in a One Day International at his hometown Sialkot, Punjab.
Domestic Career
Besides playing for the national team, Ijaz played for many other teams, including Rawalpindi, Durham, Pakistan Automobiles Cooperation, Gujranwala Cricket Association, Islamabad Cricket Association, Lahore, HBL Bank Limited and the rest. He played 371 List-A matches in which he made 10037-runs with an average of 33.01 in batting. Ijaz scored 16 hundred and 59 fifties in this cricket form and took 31 wickets and 137 catches.
He also played 169 first-class matches and scored 9889-runs in 269 innings with an average of 38.37 in batting. Ijaz made 26 centuries and 41 fifties. His highest score is 211. He took 34 wickets and 123 catches in first-class cricket.
International Career and Achievements
One Day International Career
Ijaz started his international career on 14th November 1986 by debuting in ODI format. He made ten centuries and became the second batsman in Pakistan cricket to score that many centuries. Being a hard hitter, he aggressively batted and scored 139-runs in 68 balls against India in 1997 at Lahore. In the same year, he emerged with an excellent performance against Zimbabwe, scoring 132-runs.
He was dropped after the 1992 world cup and returned due to brilliant performances. Ijaz was part of the 1999 world-cup but could not deliver as per his skills, so he soon got dropped from the ODI format. He played his last ODI on 11th October 2000 against New Zealand. He was awarded 12 times a man of the match in ODI cricket.
Test Career
Ijaz debuted in test cricket on 3rd February 1987 against India. He achieved six hundred in 12 test matches against Australia, which portrays his batting skills. He made his first century in the home series against Australia in 1988. Ijaz made most runs against South Africa from the Pakistan side. He scored his 12th and last test century against Australia and made three fifties in the same series as well, but unfortunately, he played his final test on 27th March 2001 and never got selected again. After a long journey, Ijaz took retirement from international cricket in 2003.
Partnerships
Ijaz Ahmed made record standings of six hours as an opener with Aamir Sohail against West Indies; both batsmen scored 298-runs. He also had a great partnership with Saeed Anwar, and together they made 211-runs for the second wicket. Ijaz proved his skills at every batting position by making 155-runs partnership at a middle-order position on another occasion.
Fielding skills
He was a great fielder in the Pakistan team, his fielding skills protected boundaries inside the circle and became the reason of wins.
Pakistan World cup
Ijaz played four world cups for the national team. In the 1987 world cup, he played six matches and made 129 scores with an average of 21.50. 1992 a winning world cup, he failed to deliver and remained unpopular. He was also part of 1996 and 1999 world cups.
Coaching career
Ijaz started his coaching career from Pakistani coaching of the under-19 team in October 2009. The team played few tournaments under him with brilliant performances but could not get the under-19 world cup for Pakistan. After that, he was selected as a batting and fielding consultant for the Pakistani team. Currently, he is serving for Lahore Qalandars team in Pakistan Super League as a batting coach.