Abid Hassan Minto is a Pakistan-based constitutional expert, President of Awami Workers Party, and the Pakistan Supreme Court's senior advocate. He is also a left-wing political leader and literary critic. His legal career consists of more than fifty years.
During these years, he got elected as a member of Pakistan Bar Council from 1966-1983, Chairperson of National Coordination Committee of the Lawyers, President of Lahore High Court Bar-Association, and President of S.C.B.A. (Supreme Court Bar Association of Pakistan).
The essay collection he wrote during the 1950s & 1960s on ideological issues was published with the title 'Nuqta-e-Nazar' in 1986. His book 'Apne Jang Rahe Ge' was published in 2016 and compiled resolutions, speeches, articles, and interviews. This article contains all the detail, including Abid Hassan Minto Biography.
| Title | Description |
| --- | --- |
| Personal | |
| Name: | Abid Hassan Minto |
| In Urdu: | عابد حسن منٹو |
| Famous As: | Abid Minto |
| Nationality: | Pakistani |
| Residence: | Rawalpindi |
| Education: | LLB from Punjab University |
| Religion: | Islam |
| Profession: | He is a Lawyer and president of the National worker's party |
| Current Post: | President of Workers party of Pakistan |
| Started Political career: | 1949 |
| Visiting Professor: | The University of Punjab from 1963 – 1983 |
| Born | |
| Date: | 3 February 1932 |
| Place: | Murree, British Raj |
| Family | |
| Spouse: | Tasneem Manto |
| Children: | 2 Daughter and 1 Son |
| Parents: | Khawaja Ahmad Hassan |

Abid Hassan Minto Biography
Abid is a competent and senior jurist, whose father and grandfather also marked their judiciary names. Besides being an advocate, he has contributed to his country by serving in many other important positions. He appeared in many legal and political importance cases, including The Ganga Hijacking Case, The Case of Hyderabad Conspiracy, Qanoon-e-Shahadat, and Blasphemy Law in Pakistan.
Abid Hassan Minto also worked for the farmer's community and made a committee for them to resolve their issues. He had a remarkable academic career, too, as he authored 'The Issue of Language in Pakistan' and 'Nuqta-e-Nazar.'
He remained associated with I.A.D.L. (International Association of Democratic Lawyers), in which he got elected as a Vice President at Barcelona Congress and member at Cape Town Congress. He served as a law professor at Punjab University's Law College from 1963-1983. 
Abid Date of Birth
He opened his eyes on 3rd Feb 1932 in Murree, British India. 
Education of Abid
He got enrolled at Gordon College and Islamia High School. He obtained his L.L. B degree from Law College of Punjab University in 1955. During his stay at Law College, he was elected the President of the Students Union and won the title of 'Best All-Pakistan Debater' and retained this title for 4-years.
Abid Hassan Manto Family
Initially, his family name 'Minto' was 'Mantu' or 'Manto,' and many family members still use it. Khawaja Ahmed Hasan was a renowned civil-lawyer in Rawalpindi and worked as the I.N.C. (Indian National Congress) leader until 1943. He later joined the Muslim League to contribute his part in its local-level politics during Tehreek-e-Pakistan.
Khawaja was the nephew of an Indian Nationalist-Leader Saif-ud-Din who was also a paternal uncle of Abid's mother. Saadat Hasan Manto, a short story writer in the Urdu language, was Abid's great-granduncle.
Minto married Tasnim Minto in 1961; she was a writer and published her collection of short stories entitled 'Zara Se Bat.' The couple has one son and two daughters.
Career
Start of Political Career
In 1949 he became a member of the C.P.P. (Communist Party of Pakistan). He remained associated with it until 1954when it was banned after Rawalpindi Conspiracy along with D.S.F. (Democratic Students Federation), which was also co-established by him in 1949 during his stay at Gordon College. 
Trade unions
He was a trade unionist and organized M.E.S. (Military Engineering Service) Workers Union. From 1967 to 1986, he remained a member of Central-Executive of Pakistan Trade Union Federation. He worked for Railway Workers Union that was led by Muhammad Ibraheem, and for Railway Workers Union.
Strived for Peasants
Along with seasoned peasant leader Chaudhary Fateh Mohammad, he strived to organize Peasant Committees in rural Punjab. These committees' task is to provide a platform to local farmers for action and discussion regarding the problems and issues they face in the agrarian society of Pakistan, where land ownership is bestowed to big or wealthy landowners.  
Academic Career
Minto Joined P.W.A.
He joined P.W.A. (Progressive Writers Association) in 1949 and remained affiliated with Progressive Writers' Movement for several years. In 1947 after Pakistan's independence, he played his role in setting up 1st literary movement of Lahore named 'Halqa-e-Arbaab-e-Zaouq.'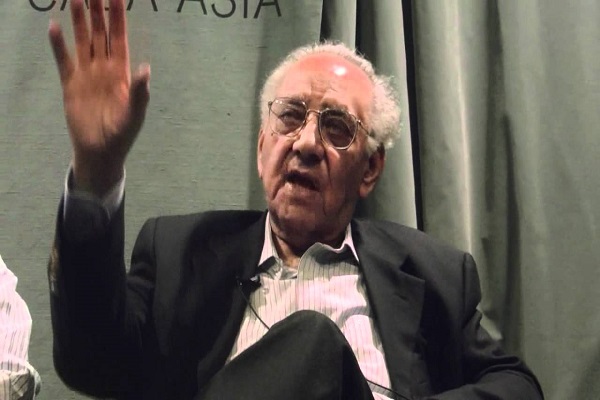 Authored Essays
In 1951 his 1st essay 'The Issue of Language in Pakistan' was established in the literary journal 'Adab-e-Lateef.' His other essays collection was published under the name 'Nuqta-e-Nazar.' This collection included: Literary Criticism, Problem of the Religious Literature, Issue of the Ideologies in Literature, Eternal Values in the Literature, and Problems of the Modern Poetry.
His essay 'Technique of One-Act Play' was part of Urdu Literature's graduation books curriculum. 
Judicial Career
He started legal practice at Rawalpindi in 1955, where his father and grandfather also practiced. In 1958 he traveled to Lahore and was made Advocate of Pakistan Supreme Court in 1963. He remained a practicing lawyer and is Senior Consultant to Lahore-based firm 'Minto & Mirza.' 
Important Cases
He conducted many cases of legal, political, and constitutional importance, including:
1- The Ganga Hijacking Case
He argued for Hashim Qureshi, one accused of the case before the special tribunal founded to try 'Kashmiri Freedom-Fighters' who hijacked the Indian aircraft in Pakistan. 
2- The Case of Hyderabad Conspiracy:
Before Hyderabad-Tribunal, he appeared to guard political leaders Syed Mohammad Kaswar, Nawab Khair Bakhsh, Mir Gul Khan, Attah-Ullah Mengal Ghous Baksh, and Abdul Wali and several other leaders. Those leaders had been accused of working against Pakistan's Ideology and treason.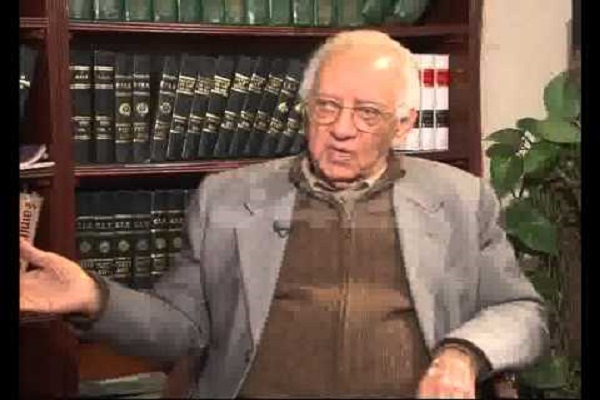 3- Farooq Leghari vs. Federation:
He appeared as a President of Pakistan's Supreme Court Bar-Association to help Pakistan Supreme Court question the validity of enforcement of Emergency and Constitutional Fundamental Right's suspension by the Pakistani President. 
Other Cases
He appeared in several cases addressing issues such as:
Qanon-e-Shahadat or Islamic 'Law of Evidence' discriminated against females in that it doesn't consider women's evidence equal to men in some matters. During Gen Zia-ul-Haq's dictatorship, this law was introduced. 

Section 295-C of the Pakistan Penal Code, also known as 'Blasphemy Law in Pakistan,' imposes the death sentence for defiling Prophet Muhammad (P.B.U.H.). 
Legal Battles
His other legal battles are:
Worked for the Constitutional right of employees/workers to establish trade unions.

He argued the Dissolution of provincial and federal legislatures by the Pakistani President and Governors of Pakistani Provinces.

Discrimination against females inhibiting them from competitions with men to take admission to some educational institutes.

He argued for the Electoral Laws for providing a separate electoral college for all minority religions. 
A career in L.J.C.P.
He was appointed to (Law & Justice Commission of Pakistan (J.C.P.) as a member in March 2012. L.J.C.P. is a Federal Government Institute formed under the 1979 Ordinance. Pakistan's Chief Justice serves as head of this institute and consists of twelve other members, including the Attorney General, Chairman of National Commission Women Status, and Chief Justices of Pakistani Superior Courts. Minto served as a member of this commission until 2015.
Political Activities
He served as a president of the Awami Workers Party established in Nov 2012 by merging three Pakistani left-wing parties. He joined N.A.P. (National Awami Party) Baluchistan in 1967; next year, at general elections of the party held in Dacca, he got elected as a member of the party's Central Executive Committee. 
Establishment of PSP
Many N.A.P. members, along with other groups, organized a conference on the eve of separation of East Pakistan from West Pakistan and established PSP (Pakistan Socialist Party). C.R. Aslam, a seasoned communist leader, got elected as President, and Minto was made its 1st general secretary. He remained associated with PSP until 1986. 
Split of PSP
When PSP split in 1986, he established in 1987 the 'Workers Party Pakistan.' Later he found Awaami Jamhori Party in the 90s, consisting of the dissidents from the Communist League and PSP.  
Establishment of the National Workers' Party
On 1st May 1999, Awami Jamhori Party, Pakistan National Party, and Pakistan Socialist Party founded National Workers' party. Minto got elected as its 1st President. This party was the part of A.P.D.M. (All Parties Democratic Alliance) in the lawyers' movement. 
Services to Workers Party Pakistan
He served as 1st President of Workers Party Pakistan, established by merging 5-leftwing political parties and groups. He held this Presidential post until Nov 2012, when this party joined with Awami Party Pakistan and Labor Party Pakistan to establish Awami Workers Party.
At founding congress, he got elected as President of Awami Workers' Party in Nov 2012. 
Detentions 
His political activities and views, particularly during his lawyer's movement against Gen Zia-ul-Haq, led him to detentions several times. Amnesty International Organization considered him a 'Prisoner of Conscience' during his imprisonment. 
Worked with Nelson Mandela
He worked with Nelson Mandela from 1990-1995; Mandela got elected as President of 'International Association of Democratic Lawyers' in 1990, and Minto got elected as Vice-President of this organization. 
Abid Hassan Minto Writings
The Issue of Language in Pakistan

Nuqta-e-Nazar