Miftah Ismail is a Pakistani Industrialist and a special assistant to Prime Minister or Minister of State at Government of Pakistan. He is a Chairman at Pakistan Board of Investment and Chairman at Sui Southern Gas Company Limited. He is from Karachi and is residing in Karachi too.
| Title | Description |
| --- | --- |
| Personal | |
| Name: | Miftah Ismail |
| In Urdu: | میفتہ اسما عیل |
| Famous As: | Special Assistant to the Prime Minister on Investment. |
| Nationality: | Pakistani |
| Residence: | Karachi |
| Education: | PHD Degree in Public Finance and Political Economy |
| Alma: | Duquesne University |
| Mater: | Wharton School of the University of Pennsylvania |
| Religion: | Islam |
| Profession: | Miftah Ismail is a Pakistani industrialist and also an adviser to the Prime minister of Pakistan on finance with power of a state minister. |
| Website: | https://www.facebook.com/miftah.i.ahmad.9 |
| Twitter: | https://twitter.com/search?q=%22Miftah+Ismail%22 |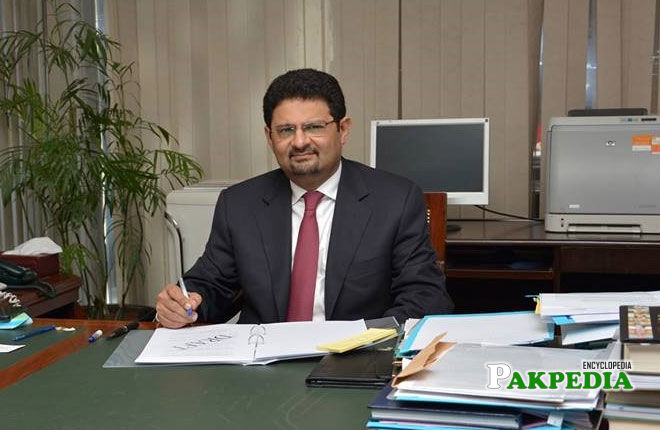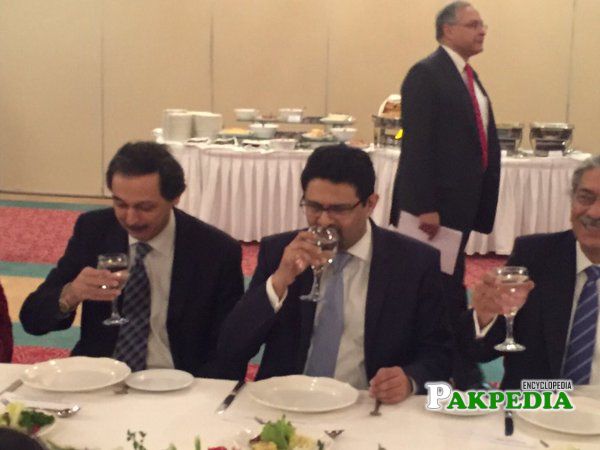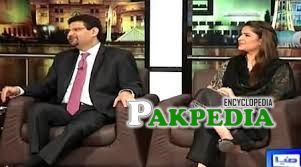 Biography

Dr. Miftah Ismail is Chairman at Sui Southern Gas Co. Ltd. and General Secretary at Pakistan Table Tennis Federation. He is on the Board of Directors at Astro Plastics Pvt Ltd., Ismail Iqbal Commodities (Pvt) Ltd. and Karachi American School. Dr. Ismail was previously employed as Non-Executive Director by Pakistan International Airlines Corp. and Chief Operating Officer & Executive Director by Ismail Industries Ltd. He also served on the board at Del Mare Foods (Pvt) Ltd. He received his undergraduate degree from Duquesne University, a graduate degree from The Wharton School of the University of Pennsylvania and a doctorate degree from The Wharton School of the University of Pennsylvania. [1] Biography Biography  
Political Career

Ismail joined the Pakistan Muslim League (N) in 2011 and served as the head and vice-chairman of Punjab Board of Investment and Trade from 2012 to 2013. During the Pakistani general election, 2013, Ismail served as a member of the election strategy team and the manifesto committee of Pakistan Muslim League (N). In October 2013, Ismail became a member of the Board of Directors of Pakistan International Airlines. In November 2013, he joined the Board of Directors of Sui Southern Gas Company.  Both of these positions he retained until January 4, 2014, when he was appointed as the head of Federal Board of Investment and was added as a junior member of the Prime Minister Sharif's cabinet. During his tenure at the Board of Investment, the government of Pakistan formulated a new automobile sector policy that has attracted a lot of new investment in the automobile sector. Ismail has served as adjunct faculty at the Institute of Business Administration and also as chairman of the board at Karachi American School. After being appointed as one of the key finance advisers to the Prime Minister in December 2017, he stated that one of his top priorities is to help broaden the extremely narrow tax base in Pakistan which would strengthen the overall economy. 
Views about Nawaz Sharif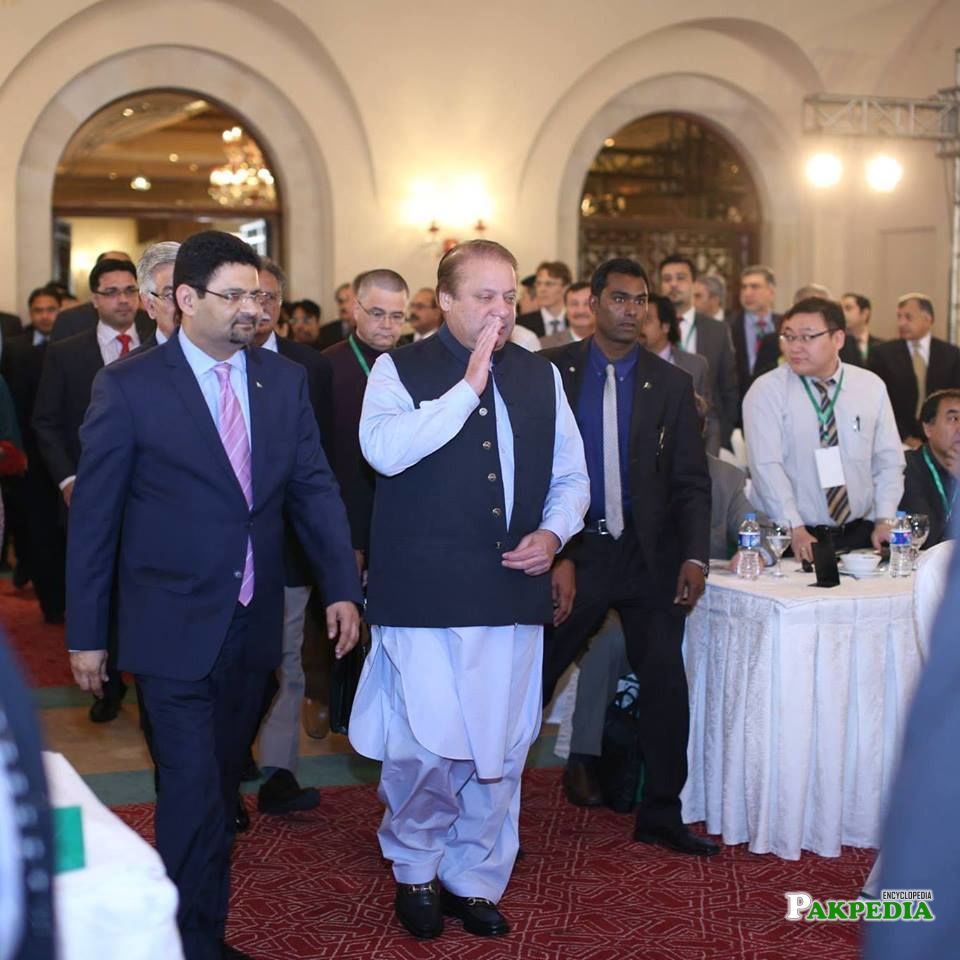 Special Assistant to the Prime Minister on Economic Affairs Miftah Ismail  said former prime minister Nawaz Sharif was the most popular leader of the country. Nawaz Sharif had been elected as President of Pakistan Muslim League Nawaz (PML-N), after the election reforms bill presented in the assembly with the support of political parties, he said talking to a private news channel. The former prime minister was disqualified on having "Iqama" but not on corruption charges, he said. Nawaz Sharif had implemented the Supreme Court orders despite having reservations over the decision, he said. To a question, he said the GDP growth rate was improving in the country. Inflation had also been reduced as compared to previous years, he said. [2] Views about Ns  
Apponted as an Advisor
The federal government on 26 December 2017 appointed Miftah Ismail as the Adviser to the Prime Minister on Finance, Revenue and Economic Affairs with immediate effect, a notification issued by the Cabinet Division said. He has been granted the status of federal minister to serve as finance adviser in the remaining few months of the incumbent government's term. With his appointment, Ismail will no longer hold the office of the special assistant to the prime minister on economic affairs. Ismail's designation was confirmed after President Mamnoon Hussain appointed him on the advice of Prime Minister Shahid Khaqan Abbasi. [3] Appointed as advisor
Interview of Miftah Ismail
For the year 2014, oil and gas sector could be investors' heaven. Some of major projects such as Thar coal mining, Sindh wind power and Gadani power project have been inaugurated while a number of projects are in the pipeline. The Government is providing an investment friendly environment but bringing substantial investment to finance these projects is a Hercules task as security is the foremost challenge being faced by investors, said Dr. Miftah Ismail in an exclusive interview with Economic Affairs.
What investment opportunities do you see in the oil and gas sector of Pakistan
As a result of these financial and structural reforms, this sector has already emerged as one of the most attractive sector for investment in the country. Pakistan is rich in natural resources having huge sedimentary basins stretching over 825,000 sq. kms., offering immense potential for exploration and development of natural resources with an exploration success ratio of 1 : 3.5.
If we look at the existing options then coal in the deserts of Sindh is like gold mines. Every coal mine in Sindh is worth billion dollars. The largest coal reserves of Pakistan located in Thar has approximately 184.623 billion tons of coal. Furthermore, there are gold mines along Tethyan belt of Baluchistan that contains 25 million ounce of gold, 332 billion pounds of copper, 25 billion tons of marble and 1.5 billion tons of granite. 
What are the factors hampering investment inflows
Unfortunately, Pakistan has lost almost all positive indicators of the Global Competitiveness Index (GCI) which measures competitiveness of an economy on the basis of 12 major indicators. On account of poor performance, Pakistan is ranked 133 out of 148 in the global competitiveness for which I don't want to blame the previous government. It was mainly the energy shortfall and the law and order issues hampering investment inflows.
What measures have been taken by the BOI to boost foreign direct investment FDI
In order to boost FDI in Pakistan, specific investment policies and procedures have been designed for individual sectors, to create an investor-friendly environment. Various incentives have been offered to attract FDI, including repatriation of capital, capital gains, dividends and profits. Pakistan is a huge consumer market and a big attraction for investors. To cash this potential of our country, the BOI is planning to organize an investor's conference in Islamabad in May this year. In this conference we will showcase the variety of investment opportunities to our foreign investors.  [4] Interview Interview