Awais Zia is an aggressive left-hand opening batsman representing Pakistan in T20 Format at the international level. He has done reasonably well in domestic format but has not proven his batting class at the international level. He currently plays for Karachi Kings Franchise in Pakistan Super League. This article has all the details about him, including Awais Zia Biography.
| Title | Description |
| --- | --- |
| Personal | |
| Name: | Awais Zia |
| In Urdu: | اويس ضياء |
| Famous As: | Cricketer |
| Nationality: | Pakistani |
| Residence: | Chakwal |
| Religion: | Islam |
| Profession: | Cricket |
| Height: | 5 ft 11 in (1.80 m) |
| Born | |
| Date: | 1st September 1986 |
| Zodiac: | Virgo |
| Place: | Bhown, Chakwal, Punjab |
| Family | |
| Ethnicity: | Punjab |
| Career | |
| National Side: | Pakistan |
| Team Role: | Batsman |
| Bowling Style: | Right arm off break |
| Batting Style: | Left hand bat |
| Matches: | 121 |
| T20: | 35 |
| FC: | 48 |
| T20I: | 3 |
| LA: | 35 |
| Wickets : | 2 FC, 2 LA, 7 T 20 |
| Bowling Average: | 106.00 FC, LA 47.50, T20 26.85 |
| Batting Average: | 15.66 T20I, FC 38.97, LA 27.22, 23.78 T20 |
| Best Bowling: | 1/20 FC, 2/20 LA,2/17 T20 |
| Catches/Stumpings: | 45 FC, 19 LA, 13T20 |
| Balls Bowled: | 342 FC, LA74, 168 T20 |
| Runs Scored: | 47 T20I, FC2,923, LA844, 785T20 |
| T20 Debut : | 23 February 2012 v England |
| T20 Last: | 4 December 2014 v New Zealand |
| Years Active: | 2007-present |
| 100s / 50s: | 3/17FC, LA2/4 |
| Top Score: | T20I 23, FC 232, LA 119, T20 60 |
| Domestic team: | Rawalpindi Rams |

Awais Zia Biography
Awais has represented the Pakistan cricket team in the T20 format. He has appeared in a total of five T20 games and has scored 70 runs with a batting average and strike-rate of 14.00 and 87.50, respectively. He has the highest score of 23 in T20 Internationals.
Awais failed to cement his place in the national team for long because of his short-tempered nature. He gave away his wicket too early by playing unnecessary shots every time he played for Pakistan.
Awais Date of Birth
He was born on 01st September 1986 at Bhaun Village of Chakwal, Punjab.
Awais Zia Family
He belongs to a Punjabi family and has got married recently. He lives with his family in his hometown at Chakwal.
Cricket Career
Initial Career
Awais started playing cricket from his childhood by playing street cricket in his Village. He then started his club cricket career at Chakwal, where he got noticed by Jhelum team coaches, and got picked in the Jhelum team.
After playing for Jhelum, Awais initiated his Grade-2 cricket career, and finally, in the year 2007, he made his first-class cricket debut representing the Rawalpindi Cricket team.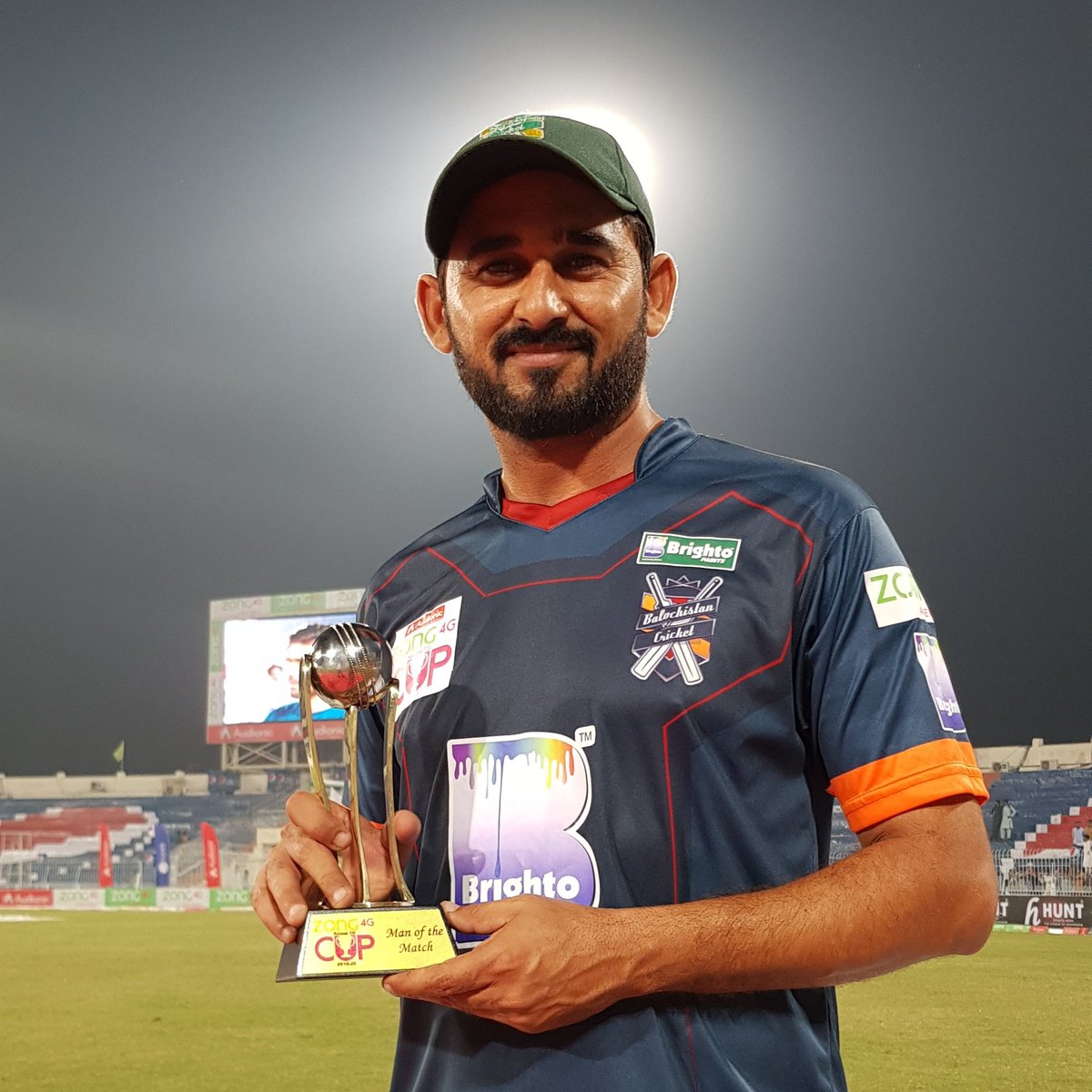 Domestic Career
Awais has played in all three formats of domestic cricket, including the T20 format. Besides playing cricket for Pakistan, he has also played for various other teams, including Pakistan Television, Karachi Kings, Rawalpindi XI, Federal Areas, Khan Research Laboratories, Dhaka Gladiators and the rest.
First Class Cricket Career
Since his debut in 2007, he has appeared in a total of 94 first-class games and has scored a decent sum of 5523 runs at an impressive batting average of 38.08. His first-class batting stats also include 08 centuries as well as 31 half-centuries.
Awais has the highest score of 232 runs in an innings of the first-class match. He has also taken 87 catches as a fielder in the longer format of the game while he has also claimed nine first-class wickets with his occasional right-arm off-break bowling.
List-A Cricket Career Stats
He made his List-A Cricket debut on 23rd February 2007 at Karachi. He has appeared in 84 List-A games and has 2934 runs under his belt with a decent batting average of 38.10 and an attractive batting strike-rate of 97.63. Awais has got six hundreds and 18 fifties with the bat.
He has the highest score of 134 in a match and has claimed eight wickets and 40 catches with his bowling and fielding at List-A cricket level.
T20 Cricket Career
Awais Zia first time appeared in a domestic T20 game on 05th October 2008 at Lahore. Since his debut, he has played in 79 T20 matches and has scored a total of 1793 runs with a batting average and strike-rate of 23.59 and 128.90, respectively.
He has achieved a T20 century as well as 09 fifties in his batting account. His highest T20 innings score is 100 not-out. Moreover, he has got 08 wickets and 30 catches in this form of cricket.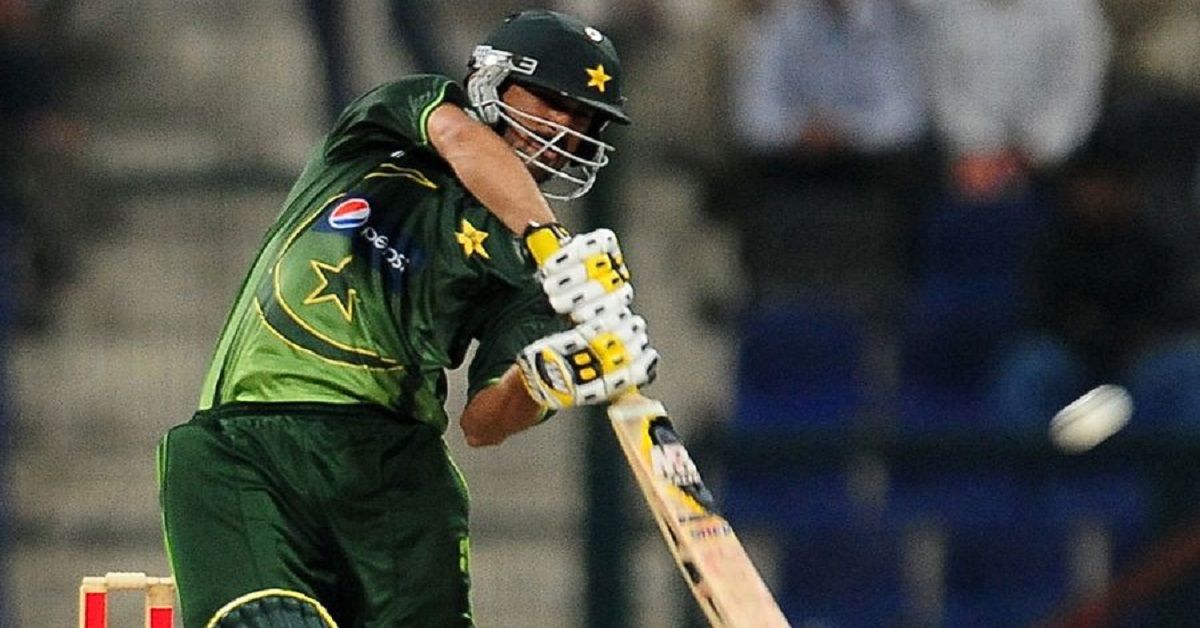 Pakistan Super League
Awais played for Karachi Kings franchise in the Pakistan Super League edition 04 in the year 2019. He was featured in two games and only managed to score 09 and 21 runs in each game. He has also played in Bangladesh Premier League and has represented the Dhaka Gladiators franchise.
International Career and Achievements
Against England
Zia made his international debut for Pakistan on 23rd February 2012 in a T20 match against England at Dubai Cricket Stadium. He only made 18 runs in his first match for the national team and played all three T20 games of the series and scored a total of 47 runs.
Against Australia and New-Zealand  
Awais got his second opportunity for Pakistan on 05th October 2014 in a T20 match Vs. Australia. He got out cheaply in the game after scoring three runs. Then he played another T20 International this time against New-Zealand, where he played a bit well and managed to make 20 runs before getting out.
He has not played an international Cricket game from his last match against New-Zealand.