Marvia Malik first transgender newscaster who started her career by facing so many difficulties in life. She firmly believes that only one's skill and talent should serve as criteria for job recruitment. She is a role model for so many people that by hard work one can achieve and fulfil their dreams.
| Title | Description |
| --- | --- |
| Personal | |
| Name: | Marvia Malik |
| In Urdu: | مارویہ ملک |
| Famous As: | Transgender Newscaster |
| Nationality: | Pakistani |
| Residence: | Lahore |
| Education: | Batchelors |
| Alma Mater: | Punjab University |
| Religion: | Islam |
| Profession: | Newscaster and Model |
| News Channel: | Kohinoor Channel |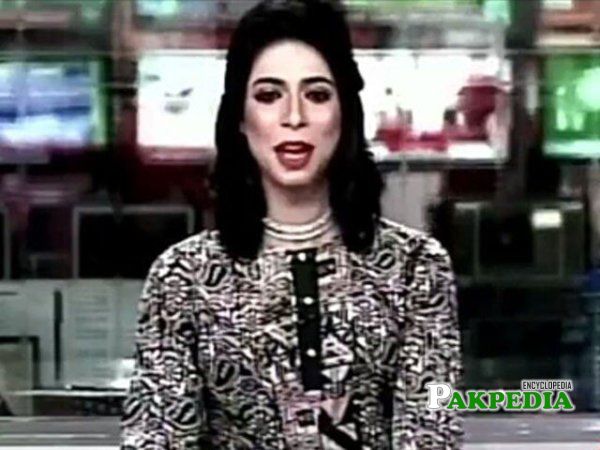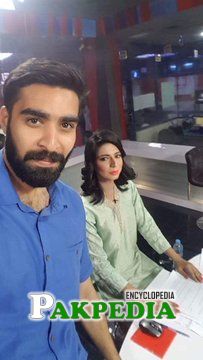 Biography
Marvia Malik not Maavia as she's been called before, is confident, determined, ambitious and goal-oriented. She has a bachelors degree and has now applied for admission to a masters of arts programme. She claims to have read the basics of journalism and civics and has already dabbled in modelling; she recently made headlines by walking the runway at the PFDC fashion week in Lahore earlier this month in March 2018. Marvia says she had made up her mind as a child that she doesn't want to end up where her fellow transgenders do: dancing on the streets, begging, selling their bodies. She wanted to become either a journalist or a lawyer.All her life she has faced abuse of all kinds, which Marvia claims has made her stronger as a person and in her resolve. So determined was she to make a name for herself that during her two-year intermediate from a boys' college, she ignored every comment, every remark that came her way with her head held high. [1] Biography Biography
Struggle For her Career
In conversation with The News, she  revealed the innumerable hurdles that a transgender has to go through in their routine life. "The life of a transgender is full of tremendous difficulties and they are all leading the same life and facing the same challenges," After being abandoned  by her family, she financed her higher education at the Punjab University by utilizing the skills she had acquired through a beautician course. Her family has remained silent on the news of her success as a news anchor, she reveals. Graduating from Punjab University with a bachelor's degree in Journalism, Marvia revealed that the teachers at her institution had been extremely supportive and she did not face any discrimination at the hands of her professors, unlike the students who did tend to develop a prejudiced behavior towards her. Marvia Malik, however, thinks she might have made history by appearing on TV, the difficulties facing her community are far from over. [2] Struggle for her career
Marvia Malik on Transgender Rights
Marvia is progressive in her thoughts and believes in equality of all human beings. In conversation with 'The Logical Indian', Marvia raises a very simple yet pertinent question as to why transgender is called the third gender. She says," Transgenders should not be called the third gender instead just call us ordinary human beings." She further says, "No transgender should have to beg or become sex workers to earn bread and butter. Equal opportunities shall give them a respectable life through respectable means of earning." She rightly says that gender should not be the parameter to identify someone. Instead, talent and skills should set a person apart, regardless of the gender identity. "Identity should be classified talent wise not gender-wise". [3] transgender rights
Public Views
This move has been welcomed by many, who took to Twitter to express their sentiments. Journalist Mubarak Ali, who is associated with Khyber News wrote on his Twitter page, "Maavia Malik created history for becoming successful model and now broadcast journalist, paving way for about 500K transgender to chose honorable professions in the country of 200 million". Emmy Award winning journalist Sarah Zaman, associated with Voice of America, also tweeted about this moment. Number of people motivated and boost up Marvia through their tweets. [4] Public views
Other Plans
Marvia has another plan too. She wants to push for a law making mandatory for families to give transgender persons their share in property as a boy or girl is. "Transgenders are forced to dance and beg because they have no other means to make ends meet. When they are shunned by families, they have nowhere else to go. My trans friends who have masters degrees don't have jobs which is why they end up on streets or become sex workers. This is why I want to push for a law so a transgender, if disowned, can make a living out of the share in property."
Her Message to India and The Logical Indian
Marvia won all hearts when she said that "one day transgenders of India and Pakistan would unite and show the world how to love, Inshallah." She also congratulated the 'The Logical Indian' for progressively supporting transgender community and for being the change maker in the society.