Naseem Nazli alias Mala Begum has been one of the great and successful singers. The history of the Pakistani film industry is incomplete without mentioning her name. Some of the songs she has sung are still very popular, and the songs of the new remix artists have been broadcast on private television channels and FM radio stations.
Her songs were filmed on the popular heroines of that time. Many films became super hits just because of her songs. She sang more than 400 songs for Pakistani movies. In her 18-year career, she proved her mettle by singing all kinds of songs. This article has all the information about her, including Mala Begum Biography.
| Title | Description |
| --- | --- |
| Personal | |
| Name: | Mala Beghum |
| In Urdu: | مالا بیگم |
| Birth Name: | Naseem Nazli |
| In Urdu: | نسِیم نازلی ‬ |
| Famous As: | Mala |
| Nationality: | Pakistani |
| Residence: | Lahore |
| Religion: | Islam |
| Profession: | Pakistani playback singer |
| Born | |
| Date: | 9th November 1939 |
| Place: | Lyallpur, British India (now Faisalabad, Pakistan) |
| Family | |
| Siblings : | Shamim Nazli |
| Died | |
| Date: | 6th March 1990 |
| Rest Place: | Lahore |
| Career | |
| Occupation(s): | Singer |
| Genres: | Ghazal, Film Playback Singing |
| Years Active: | 1961 – 1990 |

Mala Begum Biography
She made a name for herself in playback singing. Her popular Tarbiya and tragedy film songs are a testament to her superior artistic abilities. In her 18-year career, the magic of her melodious voice spoke loudly. Whether the song was playful or painful, it would have earned the respect of the listeners.
She sang hundreds of melodious songs in 600 films and sang with famous singers of the time. She painted the melodies of outstanding musicians with the color of her voice so that their songs became immortal. Mala won the Nigar Award for Best Singer twice.
In the fertile era of Pakistan film industry, she has the honor of being the second-best voice after Noor Jahan.
Mala Date of Birth
She was born on 9th November 1939 in Faisalabad.
Education of Mala
She received her early musical education from her sister Shamim Nazli.
Mala Begum Family
Her sister Shamim Nazli was Pakistan's first female musician who married a filmmaker Ashiq Bhatti in her peak time. But she suffered most of the problems in this marriage.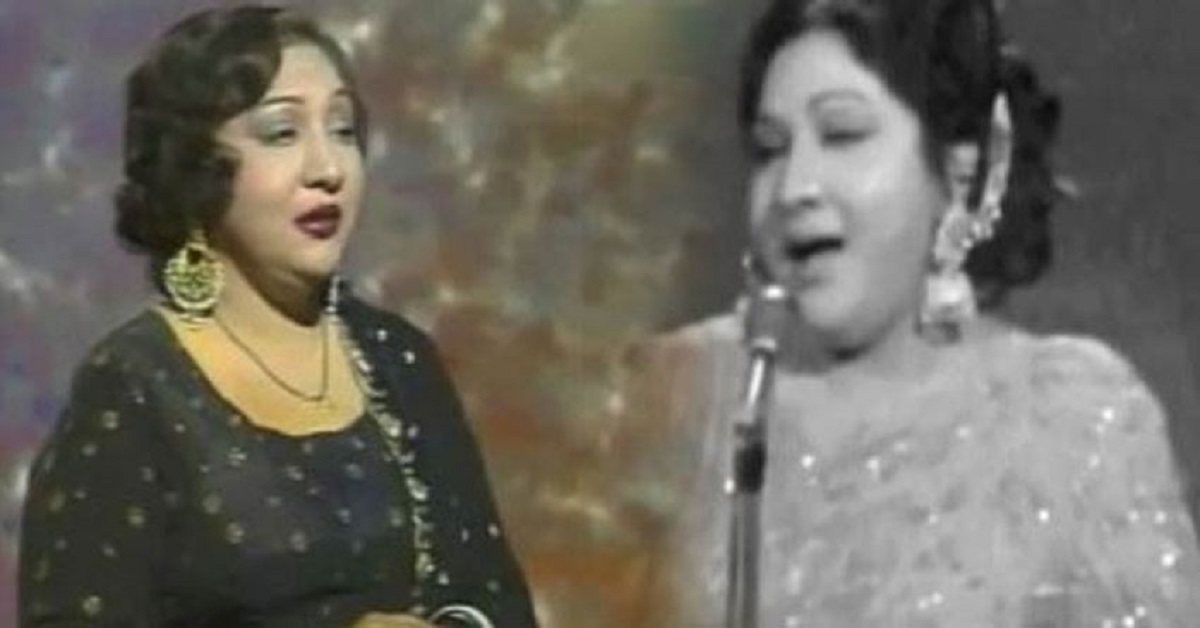 Career
Start of Music Career
Her singing career began in 1950. Mala and her elder sister Shamim Nazli, who is Pakistan's first film composer, both went to Radio Pakistan with Mirza Sultan Baig, and from there, her passion for music increased. She loved singing, and Shamim loved music.
Then Radio Pakistan Lahore became the place where an influential musician of the time Ghulam Ahmad Chishti alias Baba GA Chishti saw them singing and selected her for the Punjabi film 'Abro.' She recorded two songs in her voice. The film failed, but her luck's star shone.
From Naseem Nazli To Mala
The then successful filmmaker and director Anwar Kamal Pasha advised her to try for Urdu films. She was still known as Naseem, but Anwar Kamal Pasha changed her name to Mala in 1962. Her name was changed because there was already an artist with this name.
The name change was made during the recording of the Urdu film 'Suraj Mukhi.' This film's composer was Master Abdullah in whose music she sang 'Aaye Re Jo Banwa Pe Rang Sukhi.' With singer Batish she recorded the song 'O Goray Raja Nazar Sharmae Re.' This was Master Abdullah's first film as a musician.
Hit Performance for Film 'Ishq Pey Zor Nahe'
Then in 1963, Master Inayat Hussain recorded a sad song from her for actor and filmmaker Ilyas Kashmiri and director Sharif Nayyar's film 'Ishq Par Zor Nahi.' This song turned Mala into a Mala.
Duets With Legendary Singers
In the 1960s, she sang duets with Ahmed Rushdie. She recorded the most songs with Ahmed Rushdie, most of which proved to be super hits. Her song with Mehdi Hassan also became popular, such as Habib Jalib's song in the music of A. Hameed in Jafar Bukhari's film 'Samaj' 'Chalo Kahein Door Ye Samaj Chor Dein, Dunya Ke Rasm o Rawaj Tor Dein.' It was popular then and still is.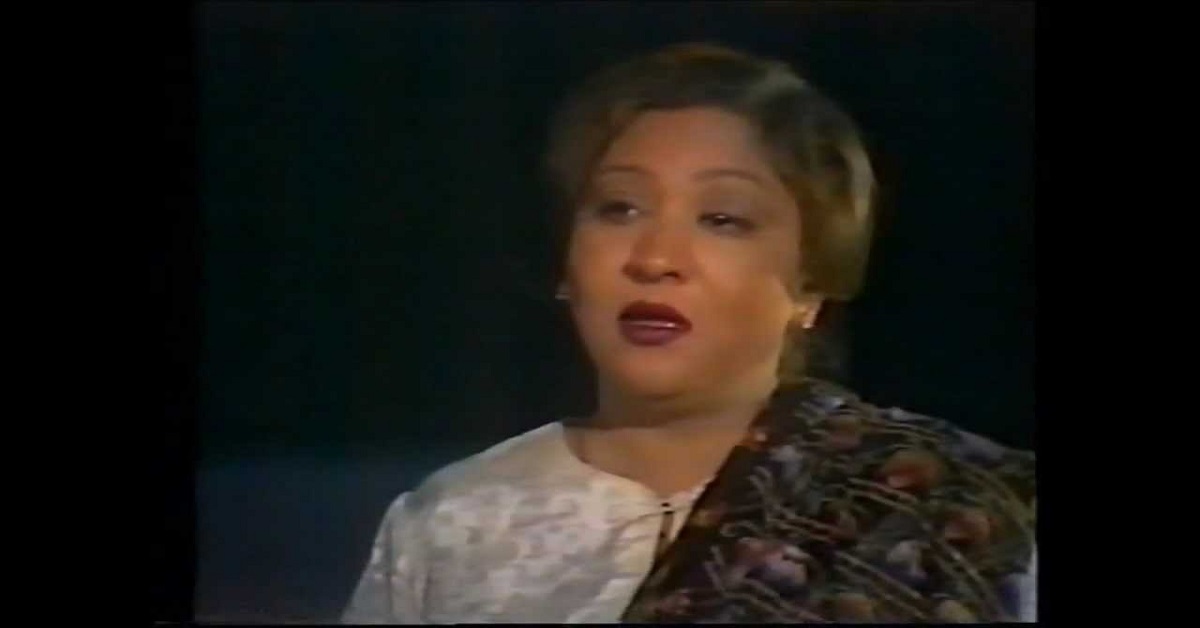 Peak Time of Singing Career
1965 was a golden year for her artistic journey in which she showed the essence of singing in thirty films. This year, the songs she sang caused a stir. All the songs of Pakistan's first color film 'Nayela' became super hits. The songs of Qateel Shifai and Hamita Ali Shaer and the musical tones of music master Inayat Hussain and Mala did an excellent job.
Her peak time of career was from 1961 to 1971, in which she sang a large number of high-quality songs. 'Arman,' 'Chan Makhnan,' 'Rangeela,' 'Dosti,' 'Thah,' 'Ishq Deewana,' 'Babul,' 'Jigri Yaar,' 'Wardat,' and other in many films his songs were included.
Fall Time
In the '70s, new singers started appearing on the Pakistani film horizon, and Mala gradually faded into the background.
Mala Begum Death
She has never lived a very social life. After leaving the film world, she became homeless. She also faced financial problems in her last years. However, she lived a beautiful life and passed away at only 50 on 6th March 1990.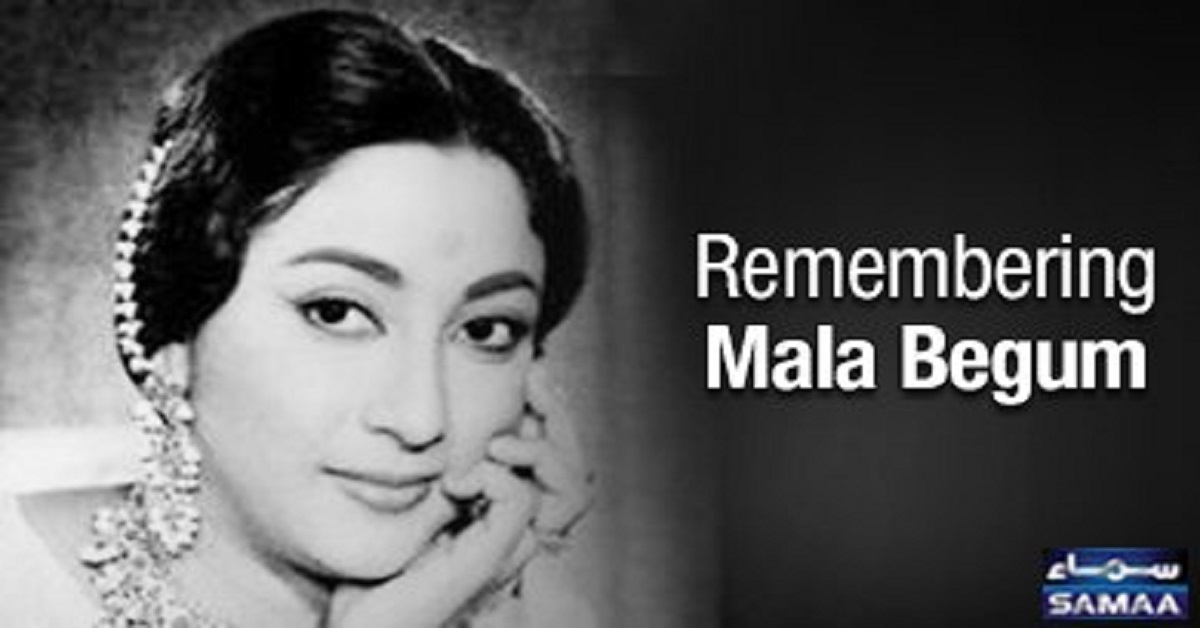 Mala Begum Songs
Sapnoon Main Urri Urri Jaon
Dil Deta Hei Ro Ro Duhae Kisi Sey Koi Payar Na Karey
Mein Ne Tu Pareet Nibhae, Sanwaria Re Niklaa Tu Harjae
Taangay walia sawari aan mein teray haan dee
Ja Re Bedardii Tu Ne Kahein Ka Hamain Na chora
Chuni Kaisri Tey Gotay Diyan Dharian
Reham Karo Yaa Shah E Do Alam
Chadd Chali Babulaa Teriyan Mein Galliyan
Ballaay Ballaay We Lokan Pahnay Phull Uddiaa
Mjhe Arzoo Th Jiske Woh Paighaam Aa Gayaa Hei
Gham E Dil Ko In Ankhon Say Chalak Janaa Bh Ata Hei
Dil Kay Veranay Main Ik Shamma Hei Roshan Kb Sey
Ab Thandi Ahein Bhar Paglii
Saaz E Dil Chaira Hei Ham Ne, Hukam Tha Kuch Gae
Ye Saman Payara Payara, Ye Hawaein Thandii Thandii
Shamma Kaa Sholaa Bharak Raha Hei
Akele Na Jana Hamain Chor Ker
Chanda Sey Milne Chalii Hei Chakorii
Nae Lang Jana Asan Dilan Tey Paar Dhar Kay
Mohey Aye Na Jaag Sey Laaj
Kisney Tora Hei Dil Hazor Ka
Chalo Kahein Door Ye Samaaj Chor Dain