Laraib Atta is a talented and a first Pakistani  Visual Effect artist who has worked in a number of films in the UK, USA, and Europe as a Visual Effect artist and has made Pakistanis proud in abroad. She is a daughter of a legendary singer attaullah khan esakhelvi.
| Title | Description |
| --- | --- |
| Personal | |
| Name: | Laraib Atta |
| In Urdu: | لاریب عطا |
| Famous As: | vfx artist |
| Nationality: | Pakistani |
| Residence: | Lahore |
| Education: | Diploma courses in Visual Effects |
| Religion: | Islam |
| Profession: | Visual Effects Artist |
| Years Active: | 2007-present |
| Born | |
| Place: | Lahore, Pakistan |
| Family | |
| Spouse: | Unmarried |
| Parents: | Attaullah Khan Esakhelvi and Bazigha Atta |
| Siblings : | Sanwal Esakhelvi and Bilawal Atta |
| Relatives: | Ahmed Khan Niazi (Grand parent), Sana Ullah Khan (uncle) |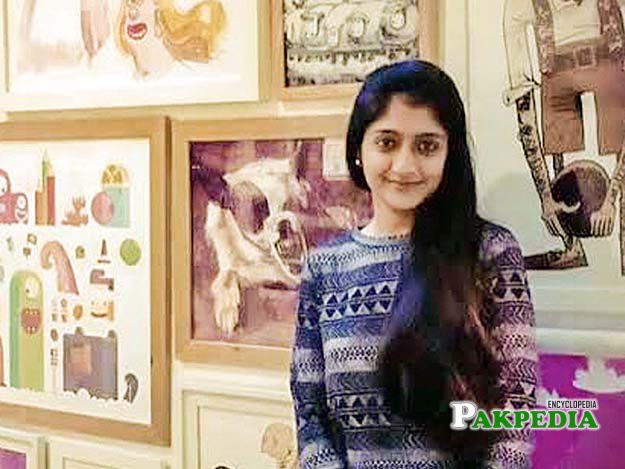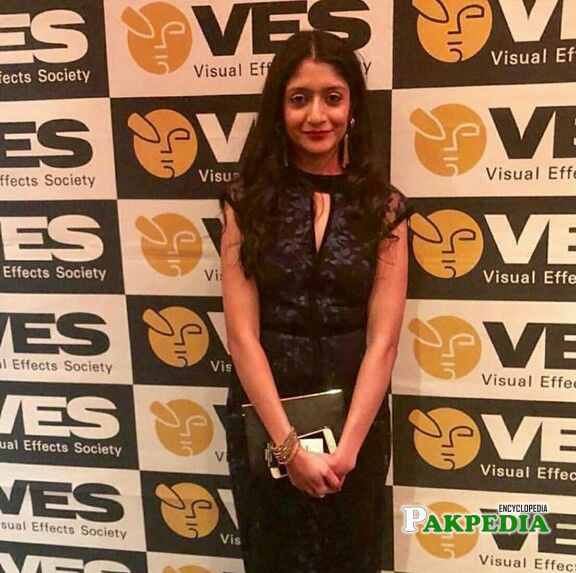 Laraib Atta Biography
Laraib Atta, the only daughter of a legendary singer attaullah khan esakhelvi is herself a very professional and executive vfx artist. The question which arises on the mind of so many people that what is vfx artist, It is an abbreviation of Visual Effects which is a process of creating imagery outside the context of live action. It wouldn't be wrong to call her a proud talent of Pakistan who is representing our country on an international level proudly. She was born in Lahore but spent her childhood in esakhel which is a town in Mianwali where a woman is forced to cover herself fully.
Laraib Atta Education
Laraib did her early schooling from Beaconhouse School, Liberty Campus Lahore after which she moved to abroad along with her brother Sanwal atta for her further studies. She took admission in the University to study the Civil and Architectural Engineering from which she dropped out soon herself after exploring her real passion which was only in Arts. She did diplomas in Visual Effects in which her family fully braced and supported her.
Laraib Atta Family
She belongs to a very artistic and talented family where her father Atta Ullah Khan is an award-winning Musician who has given the best songs to us during his career. Her mother bazgha atta was a renowned actress who has been seen working with many talented artists including Babra Sharif, Nadeem Baig, Mohammad Ali and many more. Her elder brother Sanwal esakhelvi is a vocalist who got the chance to work with Madam Noor Jahan, Nusrat Fateh Ali Khan and few other remarkable Musicians of our industry while her younger brother Bilawal atta is not only working in films abroad in fact also making films since 6. He also appeared in some commercials and was invited by David Beckham for a shoot with him. 
Laraib Atta Career
She remained a part of various commercials, TV dramas, music recordings, and highlight films. The Nike football business and Olympics advancements were a portion of the primary business ventures she has gotten the opportunity to take a shot at. She has additionally been a piece of Disney advertisements. At that point, there is a couple of TV series she took a shot at for British Television like BBC, Sky, and ITV. A portion of the component films she has been a piece of is Sweeney Todd, 10,000 BC, The Chronicles of Narnia: The Voyage of the Dawn Treader, Godzilla, X-Men: Days of Future Past and Gravity. She is aiming to work in Pakistan too on the same level as she is working in Uk, USA, and Canada. She is the only Pakistani female who has been nominated for the Visual Effect Society (VES) Awards.
Laraib Atta movies
| | |
| --- | --- |
|  Movie |  Role |
|  Sweeney Todd |  Visual Effects |
|  10,000 BC |  Visual Effects |
|  The Chronicles of Narnia: The Voyage of the Dawn Treader |  View d-artist |
|  Godzilla |  Visual Effects |
|  X-Men: Days of Future Past |  Visual Effects |
|  Triangle |  Visual Effects |
|  The Chronicles of Narnia: Prince Caspian |  Visual Effects |
|  Prince of Persia: The Sands of Time |  Visual Effects |
|  Mission: Impossible – Fallout |  Digital compositor |