Khurshid Mahmood Kasuri is a Pakistan-based political figure and a writer. He had a prosperous political career, and his father and grandfather were also politicians. Khurshid Kasuri held the ministry of Foreign Affairs from Nov 2002-Nov 2007.
He is a senior-Advisor on International and Political Affairs and chairperson of Task Force of Pakistan Tehreek-e-Insaf on Issue of Kashmir. Kasuri is also serving as a member of the party's core committee.
During his political career, he was imprisoned several times for his bold and courageous statements and opposition to the governments in power. He authored 'Neither a Hawk nor a Dove.' This article contains all the information about him, including Khurshid Mahmood Kasuri Biography.
| Title | Description |
| --- | --- |
| Personal | |
| Name: | Khurshid Mahmood Kasuri |
| In Urdu : | خورشيد محمود قصورى |
| Native Name : | Mian Khurshid Mahmood Kasuri |
| In Urdu : | میاں خورشيد محمود قصورى |
| Famous As: | Politician |
| Nationality: | British Indian (1941-1947) & Pakistani 1947 – Present |
| Residence: | Lahore, Pakistan |
| Education: | Punjab University, Government College University, Cambridge University, Oxford University, Sorbonne University & University of Nice |
| Religion: | Islam |
| Profession: | Politician |
| Born | |
| Date: | 18th June 1941 |
| Place: | Lahore, Punjab, British India (Now In Pakistan) |
| Family | |
| Spouse: | Nasreen Mahmud Kasuri |
| Siblings : | Fauzia Kasuri, Bakhtiar Mahmud Kasuri |
| Career | |
| Political Party: | Pakistan Tehreek-e-Insaf |
| Old Political Affiliations: | Pakistan Muslim League Q |
| Books: | Neither a hawk nor a dove |
| In-Office | |
| Role: | 23rd Minister of Foreign Affairs (Pakistan) |
| Dates: | 23 November 2002 – 15 November 2007 |
| President: | Pervez Musharraf |
| Prime Minister: | Shaukat Aziz |
| Preceded By: | Abdul Sattar |
| Succeeded By: | Inam-ul-Haq |

Khurshid Mahmood Kasuri Biography
Khurshid Mahmud Kasuri is a senior, competent and seasoned politician who belongs to political background. His father and grandfather were also politicians. Kasuri has always played his role in the country's betterment via educational, political and charitable platforms.
He is a man of wisdom and courage, who always raised his voice against wrong, ignoring the government's reaction. Being a supporter of normal relations between India and Pakistan during his political career, he struggled to stabilize these two countries' ties.
He is known in the political circle for his strong opposition to the 14th and 15th amendment and the rejection of powerful political positions. He and his wife are also working to improve educational standards via the platform of Beaconhouse School System, which provides foreign-level education to Pakistani students.  
Khurshid Date of Birth
He was born on 18th June 1941 in Lahore, British India. 
Education of Khurshid
He attended St Patrick's High School in Karachi and took admission at GCU (Government College University) but later moved to Punjab University and in 1961 secured B.A (Honors) degree in International Relations. He has a brilliant academic career and earned the 1st position in B.A. E (Hons) exams of the University of Punjab in 1961.
He took admission at Cambridge University to study law and was eventually admitted as a barrister at 'Gray's Inn.' He attended the University of Nice to study French.
Khurshid Mahmood Kasuri Family
His father Mian Mehmood Ali Kasuri was a renowned Pakistani opposition political figure, an advocate of human rights, and a lawyer who later became Supreme Court's Senior Advocate.
Before the establishment of Pakistan, he served in INC (Indian National Congress) and All-India Muslim League. He subsequently founded Azad Pakistan Party before founding National Awami Party (NAP) shortly serving as president.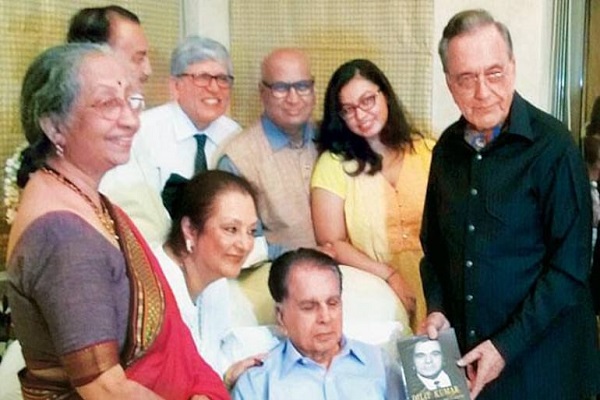 Khurshid Mahmood Kasuri Wife
His wife Nasreen Mehmood Kasuri founded renowned Beaconhouse School System in Pakistan in 1975 and has always played an essential part in empowerment of women in Pakistan, 62-percent of employees at Beaconhouse are women, with a majority serving in upper management.
She has served as Board member of several governmental and non-governmental organizations. She is actively and sincerely involved in many charity and non-profit organizations. Moreover, the Pakistani government awarded her 'Sitara-e-Eisar' in 2006 for her humanitarian and philanthropic contributions. Currently, she is chairperson of 1st liberal arts university of Pakistan and Beaconhouse National University. 
Career
Rejoining of Foreign Ministry
He rejoined foreign ministry in 1990 and advised PML (Pakistan Muslim League) on issues of foreign policies. He presided the party's delegation in 1996 and visited PRC (People's Republic of China). The Communist Party of China (CPC) invited this delegation, and CPC's top leadership welcomed the delegation.
As a chairperson of Pakistan Parliamentary-Delegations, he attended IPU (Inter-Parliamentary Union) conferences organized in Cairo and Seoul. 
A supporter of Atomic Testing
He publicly promoted PM Nawaz Shareef's decision to conduct Atomic Tests and was designated as PMSE (Prime Minister's Special Envoy) to present his country's point of view while backing rationale of the nuclear response of the government.
To support Pakistan's nuclear testing program, he visited several countries, including the United Kingdom, France, China, Canada, the United States of America, Russia, and some other important countries. 
Joined Tehreek-e-Istiqlaal
In 1981 he left Foreign Office and joined Tehreek-e-Istiqlaal to make an entry in national politics. He was made Secretary-General of Independence Movement and detained on several events during his efforts for democracy. 
Participation in MRD
After Zia-ul-Haq's military government did not fulfil its promise of conducting general elections, all political parties got united under a banner of MRD (Movement for Restoration of Democracy) for convincing the government to arrange general elections, providing fundamental rights to citizens, removal of all restrictions imposed on freedom of media and set up of an independent judiciary.
He got arrested for participating in a movement organized by political parties in 1981 for achieving the objectives mentioned above. 
Returned to Pakistan
He left Pakistan in 1983 and began his educational career in France. In 1988 he returned to Pakistan after Zia's mysterious death in a plane crash and upon request of his peers joined Foreign Service office.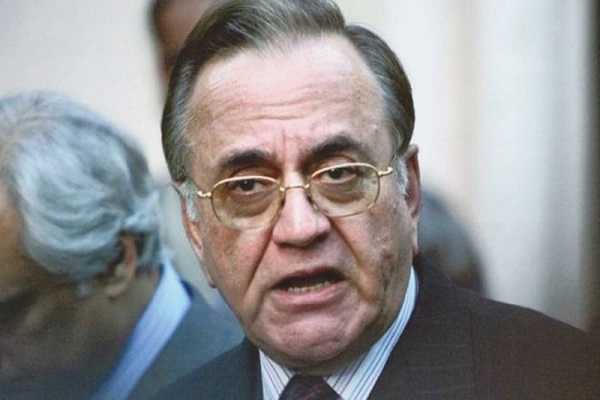 Participation in General Elections of 1993
He took 1st public participation in general elections of 1993 on the Pakistan Muslim League ticket and designated as provincial Vice-President of the party.
He vigorously defended his constituency NA-106 in general elections of 1997 and was made chairperson of PSCIMD (Parliamentary Standing Committee on Information & Media Development) and served as a senior member PSCFR (Parliamentary Standing Committee on Foreign Relations). 
Confrontation with Javed Hashmi
In 1999 after the military took control of the country Khurshid had a severe and harsh confrontation with Makhdoom Javaid Hashmi, a leading party in Shareef's absence and defected to Pakistan Muslim League-Q headed by Shujaat Hussein in 2001. He contested successfully in general elections 2002 from NA-142.
Objected on 14th and 15th Amendment
Khurshid Mahmood Kasuri is among those few PML members who expressed their views on all national affairs fearlessly and frankly ignoring government liking or disliking. He publicly talked on ex-President Farooq Leghari's impeachment and objected on 14th and 15th Amendment, he strongly expressed and gave statements on constitutional changes.
Khurshid Mehmood Kasuri campaigned against the 15th amendment, and his efforts turned fruitful as the Shareef government amended the 15th amendment that contained provisions extremely detrimental to the democratic and federal structure.
He struggled hard to stop converting the bill into law, and threatened PM Shareef that he would resign from party and constituency unless the bill's amendment is made, he left PML. However, the resignation was not accepted by Shareef who torn it in a Parliamentary meeting.
Nomination for Foreign Affairs Ministry
On 23rd Nov 2004 PM, Zafar-Ullah Khan nominated him for Foreign Affairs Ministry. Opposition parties did not object his nomination, and he received unanimous votes. On 23rd Nov 2004, he held the office of Minister of Foreign Affairs and stated that 1st priority of the new government would be to stable ties with India. 
Lost in 2008 Parliamentary Election
He contested for National Assembly's seat from NA-140 in Parliamentary Election of 2008 and got defeated by a PPP Sardar Asif Ahmad candidate. 
Academic Career
He delivered lectures in 2012 on topics involved in Peace & Conflict Studies at 'Center of Peace & Progress,' where Qasuri lectured with Major Jaswant Singh and also met West-Bengal's Governor N.K. Narayan. He is on board of directors of renowned Beaconhouse National University.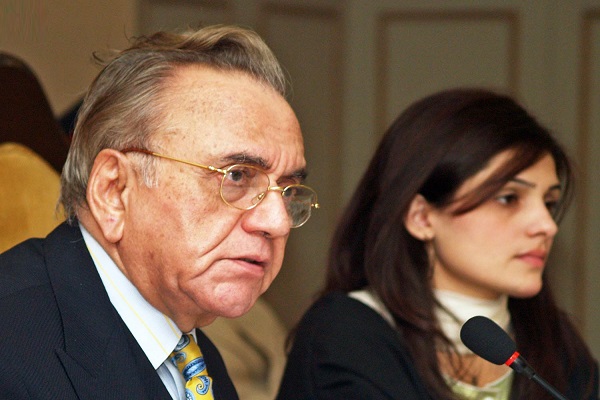 MAK (Mehmood Ali Kasuri) Welfare Trust
This trust was founded in 1994 and is a non-profit, independent organization. The trust is working towards the development of underserved.
The principal donors of trust are Kasuri family, Beaconhouse, employees of Beaconhouse have always generously contributed during national tragedies, including the earthquake of 2005 that destroyed Pakistan's Northern areas, devastating floods of 2010 & 2014.
The trust contributed Rupees twenty-two million for construction of classrooms and toilets in forty-eight government primary schools in Gujranwala District. In April 2020 it contributed Rupees sixty million towards Corona crisis damaging the country.