The eight President of Pakistan was Farooq Ahmed Leghari was born 29 May 1940 at Dera Ghazi khan. He  studied higher education at Oxford University of London. In 1963, Farooq Ahmed Khan Leghari becomes Deputy Secretary of Pakistan Civil Services. In 1975, he joined  People's Party. In 1993, he was selected for a member of National Assembly and became the Federal Minister. 14 November 1993, arranged election for president of Pakistan, Farooq Ahmed Leghari succeeded with 274 votes to become President of Pakistan and he gave the resignation from the post of President of Pakistan in 2 December 1997. He died on 20 October 2010.
| Title | Description |
| --- | --- |
| Personal | |
| Name: | Farooq Leghari |
| In Urdu : | فاروق لیغاری‬ |
| Native Name : | Sardar Farooq Ahmad Khan Leghari |
| In Urdu : | سردار فاروق احمد خان لیغاری‬ |
| Famous As: | Politician |
| Nationality: | Pakistani |
| Residence: | Rawalpindi, Pakistan |
| Education: | Forman Christian College St Catherine's College, Oxford |
| Religion: | Islam |
| Profession: | Politician |
| Born | |
| Date: | 29 May 1940 |
| Place: | Choti Zareen, British India (now Pakistan) |
| Family | |
| Children: | Awais & Jamal |
| Died | |
| Date: | 20 October 2010 |
| Age : | 70 years |
| Rest Place: | Rawalpindi, Pakistan |
| Career | |
| Political Party: | Pakistan Muslim League (Q) (2002–2010) |
| Old Political Affiliations: | Pakistan People's Party (Before 1997) Millat Party (1997–2002) |
| Member of the provincial Assembly | |
| Ministry : | Minister for Water and Power |
| Dates : | 28 December 1988 – 6 August 1990 |
| Prime Minister : | Benazir Bhutto |
| Preceded By: | Wazir Ahmad Jogezai |
| Succeeded By: | Shahzada Muhammad Yousaf |
| In Office | |
| Role: | 8th President of Pakistan |
| Dates: | 14 November 1993 – 2 December 1997 |
| Prime Minister: | Benazir Bhutto, Malik Meraj Khalid (Acting), Nawaz Sharif |
| Preceded By: | Wasim Sajjad (Acting) |
| Succeeded By: | Wasim Sajjad (Acting) |
| In Office 2 | |
| Role: | Minister of Foreign Affairs |
| Dates: | 19 October 1993 – 14 November 1993 |
| Prime Minister: | Benazir Bhutto |
| Preceded By: | Abdul Sattar (Acting) |
| Succeeded By: | Aseff Ahmad Ali |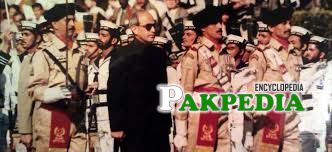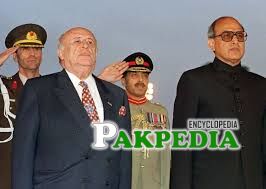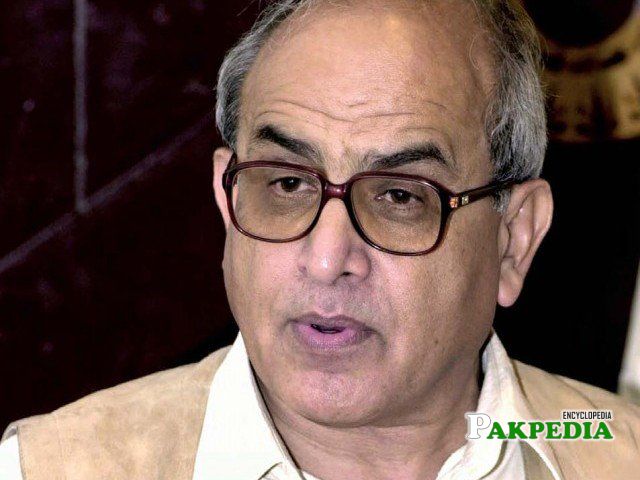 Details
Mini Bio
Sardar Farooq Ahmed Khan Leghari was born on May 2, 1940, in the village of Choti Zerim in the Dera Ghazi Khan district, in the southern part of Pakistan's Punjab province. His father, Nawabzada Sardar Mohammad Khan Leghari, was chief of the Baluch Leghari tribe, which had settled in Dera Ghazi Khan in the sixteenth century; kindred groups are scattered across central Punjab, Baluchistan, and parts of Sindh. Nawabzada Sardar Mohammad Khan Leghari played an active role in the Pakistan Movement before the creation of the nation of Pakistan in 1947, and in the late twentieth century the Legharis were one of the most active political families of the Punjab.[1] Mini Bio –  Mini Bio 
Education
After his initial schooling at the 'Eton' of Pakistan, Aitchison College, Lahore, where he was the head boy and declared the best leaving student of 1957. He graduated with honours from the Forman Christian College, Lahore, where again he was amongst the best students. He received his Master degree in philosophy, politics & economics from Oxford University, UK, in 1963.[2] Education –  Education 
Return to Pakistan
Upon his return to Pakistan, Farooq Ahmed Leghari, an avid sportsman and polo player, joined the civil service of Pakistan in 1964 and served in various capacities until 1973 when, on the death of his father, he succeeded as chief of the Leghari tribe. He then resigned from the civil service to take up a political career as a member of the Pakistan People's Party ( PPP), which had been founded by Zulfikar Ali Bhutto in 1966.
Political Career
As a Joint Secretary
Starting out in June 1973 as a joint secretary of the PPP in Dera Ghazi Khan district, he moved on to become finance secretary of the provincial branch and eventually the party's secretary-general. Elected to the Pakistan Senate in August 1975, he joined the cabinet of Prime Minister Zulfikar Ali Bhutto as minister of production in 1977.
National Assembly Seat
Farooq Leghari next won a National Assembly seat in the elections of March 1977. Violent countrywide protests charging that the PPP had rigged the polls culminated in the imposition of martial law, which led to a coup headed by the chief of the army staff, General Zia ul-Haq, on the night of July 4-5, 1977. Prime Minister Bhutto was removed and afterwards executed on April 4, 1979. Farooq Leghari remained staunchly loyal to the PPP throughout Zia's reign despite being held for four years in prison for his activities with the Movement for Restoration of Democracy (MRD), an alliance forged by the PPP in 1981 that greatly threatened Zia's regime.
President of Pakistan
Farooq Ahmad Khan Leghari was elected President of Pakistan on November 13, 1993, and took oath the same day for a term of five years. In February 1997, Mian Nawaz Sharif, a major political opponent of Farooq Leghari, was elected as the Prime Minister. With the passing of the Thirteenth Amendment, a direct collision course with the Prime Minster was set. Due to the dilution of Pakistan Peoples Party's role in the assemblies, chances of Leghari's reelection as President in 1998 had also become bleak. On December 2, 1997, Farooq Leghari resigned as the President of Pakistan.[3] President of Pakistan 
Resignation from Presidency
Instead of leading a retired life after his resignation from the office of President, Farooq Ahmad Khan Leghari entered the political arena by forming his own political party, the Millat Party, on August 14, 1998, in Lahore. His party contested the 2002 election by joining the National Alliance. The National Alliance consisted of seven parties, which included National Peoples Party, National Awami Party, Sindh National Front, Sindh Democratic Alliance, Nizam-i-Mustafa Party, Baluchistan National Party and the Millat Party. Ghulam Mustafa Khan Jatoi led the National Alliance as the Chairman. Farooq Ahmad Khan Leghari himself contested the elections from Dera Ghazi Khan and Chicha Watni and won from both seats.
Entered into Millat Party
After quitting as the president, Leghari founded his own Millat Party for his political survival. The Millat Party entered into a coalition of seven parties known as National Alliance (which opposed the Musharraf regime) to participate in the general elections of 2002. The National Alliance, however, failed to appear as a dominant force in the elections and won only 13 seats in the National Assembly, mostly his own family members.
National Alliance
Leghari deserted the National Alliance and allied his party with the same government to which he was opposed. He entered in a coalition with the majority party to form a government. As a share in the government, his son Awais Ahmed Leghari was made a federal minister for telecom and information technology and another of his deputies Yar Muhammad Rind was also inducted in the federal cabinet. Later Muhammad Ali Durrani and Leghari's niece Sumaira Malik were also inducted in the federal cabinet from his party.
Served as Minister of Water and Power
General Zia died in a plane crash on August 17, 1988, whereupon Ghulam Ishaq Khan, the chairman of the Senate now elevated to president, called for elections in November. Benazir Bhutto, daughter of Zulfikar, was named prime minister on December 1. Farooq Leghari won seats in both the Punjab Assembly and the National Assembly, defeating an uncle and an aunt in the campaign. However, he lost his bid to become chief minister of the Punjab to Nawaz Sharif, the candidate of the vigorously anti-PPP Pakistan Muslim League (Nawaz). Leghari took his seat in the National Assembly and served as minister of water and power in Benazir Bhutto's cabinet.
Caretaker Cabinet
By April, their differences had become intractable; on the 18th the president dissolved the National Assembly and dismissed the prime minister. Sardar Farooq Leghari was then inducted into the caretaker cabinet of Prime Minister Balkh Sher Mazari as finance minister. On May 26 the Supreme Court held the president's dissolution order illegal and Prime Minister Nawaz Sharif was reinstated, but the power struggle continued to paralyze the government. This conflict prompted the army to step in on July 18 to secure the resignations of both the president and the prime minister. Senate Chairman Wasim Sajjad became the acting president.
Death ofFarooq Ahmed Khan Leghari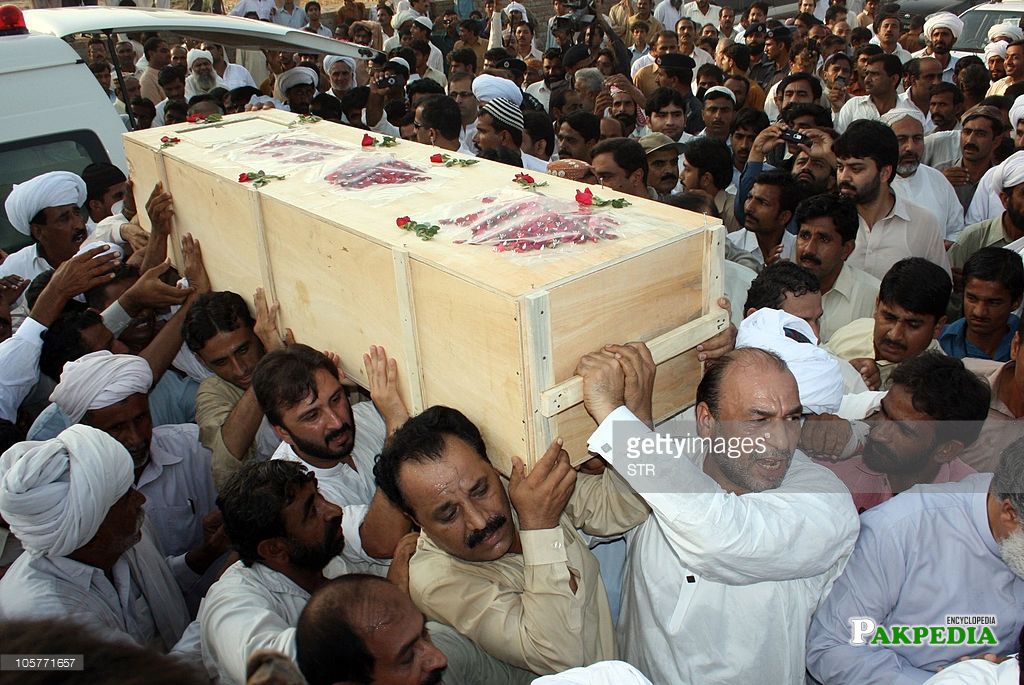 Former Pakistan president and 'Fakhre Dera Ghazi Khan', Farooq Ahmed Khan Leghari died on Tuesday night at the age of 70. Leghari took his last breaths in the Armed Forces Institute of Cardiology in Rawalpindi. Locals from all over Dera Ghazi Khan came to pay their respects to the political leader on Wednesday and over 700 people attended Leghari's funeral. "We cannot believe he is gone. He served this country with every fibre of his being and we are grateful to have been his children," said Leghari's son Awais Ahmed Leghari.[4] Death of Farooq Ahmed