Farooq Leghari was a Pakistan-based political figure who served as 8th President of Pakistan from 14th November 1993 until his resignation on 2nd December 1997. He holds the honor of 1st Baloch to be elected as Pakistan's President. He received education at prestigious educational institutes.
Before joining politics, he began his career in civil services and served as a Senator representing province Punjab on the platform of PPP (Pakistan People's Party) from 1975-1977. He stood in the 1977 elections and won Pakistan National Assembly (NA) elections on a PPP ticket and got designated as Minister for Industries.
In the 1980s, he protested against President Zia-ul-Haq's administration and ran successfully in the 1988 general elections. He also worked under Benazir Bhutto as deputy-leader of Opposition from 1990-1993 and contested in general elections of 1993. This article has all the information about him, including Farooq Leghari Biography.
| Title | Description |
| --- | --- |
| Personal | |
| Name: | Farooq Leghari |
| In Urdu : | فاروق لیغاری‬ |
| Native Name : | Sardar Farooq Ahmad Khan Leghari |
| In Urdu : | سردار فاروق احمد خان لیغاری‬ |
| Famous As: | Politician |
| Nationality: | Pakistani |
| Residence: | Rawalpindi, Pakistan |
| Education: | Forman Christian College St Catherine's College, Oxford |
| Religion: | Islam |
| Profession: | Politician |
| Born | |
| Date: | 29 May 1940 |
| Place: | Choti Zareen, British India (now Pakistan) |
| Family | |
| Children: | Awais & Jamal |
| Died | |
| Date: | 20 October 2010 |
| Age : | 70 years |
| Rest Place: | Rawalpindi, Pakistan |
| Career | |
| Political Party: | Pakistan Muslim League (Q) (2002–2010) |
| Old Political Affiliations: | Pakistan People's Party (Before 1997) Millat Party (1997–2002) |
| Member of the provincial Assembly | |
| Ministry : | Minister for Water and Power |
| Dates : | 28 December 1988 – 6 August 1990 |
| Prime Minister : | Benazir Bhutto |
| Preceded By: | Wazir Ahmad Jogezai |
| Succeeded By: | Shahzada Muhammad Yousaf |
| In-Office | |
| Role: | 8th President of Pakistan |
| Dates: | 14 November 1993 – 2 December 1997 |
| Prime Minister: | Benazir Bhutto, Malik Meraj Khalid (Acting), Nawaz Sharif |
| Preceded By: | Wasim Sajjad (Acting) |
| Succeeded By: | Wasim Sajjad (Acting) |
| In-Office 2 | |
| Role: | Minister of Foreign Affairs |
| Dates: | 19 October 1993 – 14 November 1993 |
| Prime Minister: | Benazir Bhutto |
| Preceded By: | Abdul Sattar (Acting) |
| Succeeded By: | Asif Ahmad Ali |

Farooq Leghari Biography
Farooq was a seasoned and experienced politician with a strong political background. He completed his education at prestigious educational institutes. Besides politics, he also enjoyed his career as a successful bureaucrat. He was a courageous and straight forward politician who firmly faced every up and down in his political career and remained stick to his decisions.
He wasn't only a successful politician and bureaucrat but also an unparalleled tennis and polo player. Unlike other politicians, his political career was free from corruption charges and additional charges. This good reputation led him to the post of Pakistan's President. After he resigned from the Presidential post, he continued his political activities by forming his party with Millat Party.
But later parted his ways from this party and joined PML-Q. His reputation and credentials led him to win a nomination for the presidential post by PM Benazir Bhutto, and eventually, in 1993, he got elected as Pakistan's President.
Farooq Date of Birth
He opened his eyes on 2nd May 1940 in Choti Zareen, a village situated in District Dera Ghazi Khan, Punjab, British India. 
Education of Farooq
Initially, he attended Aitchison College, where he was the head boy and college prefect. In 1957 he won 'Rivaz Gold-Medal' in the category of 'Best Graduating Student.' Later he attended Forman Christian College and, in 1960, secured a BA (Hons.) degree in Economics.
He got enrolled at St Catherine's College, Oxford in the United Kingdom and obtained a Master's degree in PPE (Philosophy, Politics, and Economics). He was a competitive and avid sportsperson and remained tennis captain of Aitchison College's Tennis team. Leghari represented his country as the shooter in the seventh Asian Games organized in Tehran, Iran.  
Farooq Leghari Family
The prefix Sardaar, a nobility title, is placed before his name representing Tumandar (Sardaar) of his Leghari-Tribe. He belonged to a Saraiki speaking Baluch family known for its richness and served as hereditary Sardaars. The family remained engaged in politics since the era of the British-Rule of India.
Farooq's mother belonged to the Mardan district and was a Pashtun. His father Nawabzada Mohammad Khan Leghari and grandfather Bahadur Nawab Sir Mohammad Jamal Khan were reformists and introduced modern ideas in their tribe; his father actively participated in Pakistan Movement.
He got imprisoned in 1946 as a political prisoner. Nawabzada served at a ministerial post in Punjab's provincial government from 1949 to 1955. Farooq's sons Owais and Jamal are also political figures in Pakistan. His daughter Faryaal Leghari works as an analyst and a researcher in the Security and Terrorism Studies at Gulf Research-Center in Dubai.
Career
Joined Civil Services
Upon returning to Pakistan, he joined CSS (Central Superior Services) in 1964 and started his career as a civil servant in East-Pakistan before re-posting to Pakistan. He resigned from Civil Service in 1973 and joined PPP (Pakistan People's Party) on PM Zulfiqar Ali Bhutto's invitation. 
Entry in Politics
He got elected as a Senator in 1975 and represented Punjab on the platform of PPP and contested in 1977 general elections on Dera Ghazi Khan constituency. He was appointed for MoDP (Ministry of Defense Production) and got selected as PPP's Secretary-General in 1978.
Recognition as a Prominent Figure of MRD
In the 1980s, he was recognized as a prominent MRD's (Movement for Restoration of Democracy) figure against Zia-ul-Haq, and the Police's administration detained him several times.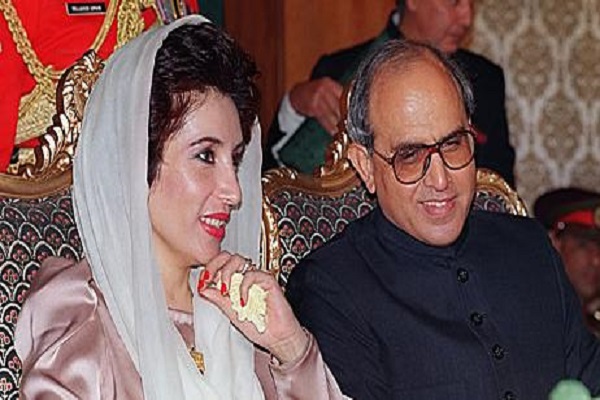 1988 General Elections
He participated actively in the 1988 general elections on Dera Ghazi Khan constituency. Under PM Benazir Bhutto, he got designated as Minister for Water & Power. President Ishaq Khan abruptly ended his term. He worked as Deputy-Leader of Opposition in the Opposition against PM Nawaz Shareef under Benazir Bhutto. 
Designated as Finance Minister
He witnessed PM Nawaz Shareef and President Ishaq Khan's resignations in 1993 and joined the caretaker cabinet of the caretaker PM Moeen-Ud-Din Ahmed as a Finance Minister. During his tenure as Finance Minister, he presided over the Twenty-First Islamic Conference of the Foreign Ministers from 25th to 29th April 1993 held in Karachi. 
1993 General Elections
He contested well in the 1993 general elections and retained his National Assembly seat as the only PPP member from DG Khan. On 13th November 1993, PM Benazir Bhutto appointed him Foreign Minister but soon won the nomination for PM Benazir Bhutto's presidential post.
Nominated for Presidential Post
With his clean reputation and credentials, unlike other politicians having corruption charges, he won support from PM Bhutto and PPP. He accepted this nomination and contested in presidential elections against acting President and nominee of PML-N Waseem Sajjad. 
Designated as President of Pakistan
After indirect voting, he secured two-hundred and seventy-four votes against one-hundred and sixty-eight votes for Waseem Sajjad. On 13th November 1993, he got designated as Pakistan's President for five years and strived to repeal the 8th Amendment to the Pakistani Constitution, and supported PM Benazir Bhutto.
However, Farooq Leghari was failed in his mission. Law & Order's situation got worse in Pakistan, particularly in Karachi, where police operation led to innumerable deaths.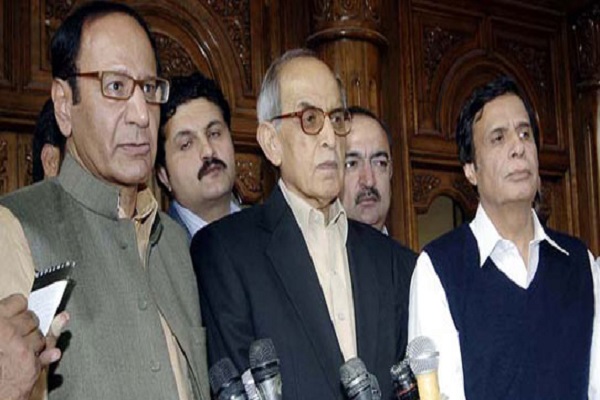 Mehran Gate Scandal
From 1994 to 1995, a sting operation by FIA revealed an extraordinary scandal that received national attention. The scandal was known as 'Mehran Gate,' and the Names of Bhutto and Leghari were implicated in a corruption scandal. The PPP, however, powerfully suppressed judicial inquiries and investigations by FIA and media coverage.
He supported foreign and internal policies of the administration of Bhutto and firmly backed PM Bhutto's initiatives. He met Indian PM Narasimha Rao and Queen Elizabeth when she visited Pakistan during his presidential term.
Damaged Political Ties with Benazir
The political ties between Benazir and Leghari started deteriorating over policy issues related to internal politics and the Supreme Court's judicial nominations in 1996. He confirmed Justice Sajjad Ali Shah's nomination as Chief Justice in 1993. PM Benazir nominated twenty judges for recruitment to Supreme Court in 1994, of which thirteen had political ties with PPP.
Some of these appointed judges had controversial reputations in judicial circles and were not practiced judges. The PPP government started pressurizing Chief Justice Sajjad Ali to prevent him from accepting appeals/petitions against nominations. Leghari supported Shah over appointment and confirmation that initiated problems with PM Bhutto, who viewed it as a conspiracy prepared by Shah. 
Further Deterioration of Ties with Benazir
His ties with PM Benazir were further damaged when he raised senior ministers' involvement in corruption and the appointment of Zardari as Investment Minister. Leghari also doubted Asif Zardari and Benazir's engagement in the mysterious assassination of Murtaza Bhutto that happened in 1996, while PM Bhutto hinted involvement of Leghari.
PM Bhutto and Leghari met several times from Oct-Nov 1996 to resolve the issue, but both used the intelligence-community to surpass each other. Surprisingly, he dismissed Benazir's administration using the 8th Amendment to the Pakistani Constitution on the charges of economic recession, judicial killings, corruption, and lawlessness. 
Resignation from Presidential Post
Acting PM Malik Mairaj Khalid formed the caretaker set-up, and Pakistani general elections were arranged in 1997, which witnessed Nawaz Shareef's return with a powerful mandate. PM Shareef cleverly removed the 8th Amendment by approving the 13th Amendment and supervised its full effect.
And it ultimately made Leghari a figurehead. He sought nomination for 2nd tenure, but due to the dilution of PPP in Parliament, his re-election chances were diminished. The problems were raised between Shah and PM Shareef when Shah started listening to appeals against 14th, and 15th Amendment bills and PML-N supporters attacked his court in 1997.
Leghari tried to intervene in the matter to support Shah, but it only worsened the condition for Leghari when PM Shareef resolved to bring an impeachment-movement against Leghari. On 2nd December 1997, he resigned from his presidential post to avoid impeachment that also led to Shah's resignation in that same year. 
Post-Retirement Activities
After resigning from the presidential post, he became actively involved in politics. He established the Millat Party that entered into the coalition of 7-parties named National Alliance to contest in 2002 general elections. The National Alliance secured enough seats in Pakistan National Assembly to make the government an alliance with PML-Q supported by President Parvez Musharraf. 
Parted his Ways from Millat Party
He parted ways from his party in 2004 and joined PML-Q and backed his son Owais Leghari. His elder son Jamal got elected as a Senate member on the ticket of PML-Q. 
Farooq Leghari Death
He fought cardiac ailments since 2000, and reports showed that he has cardiac complications. He passed away in Rawalpindi on 20th October 2010 due to cardiac illness, and before his death, he was having surgery at CMH (Combined Military Hospital) in Rawalpindi.
Political dignitaries and DG Khan inhabitants attended his funeral, and he was embedded in Choti Zareen on 21st October 2010.