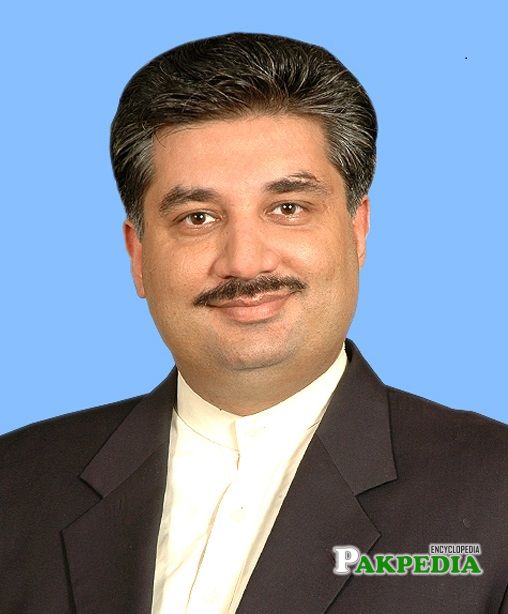 Khurram Dastgir Khan Biography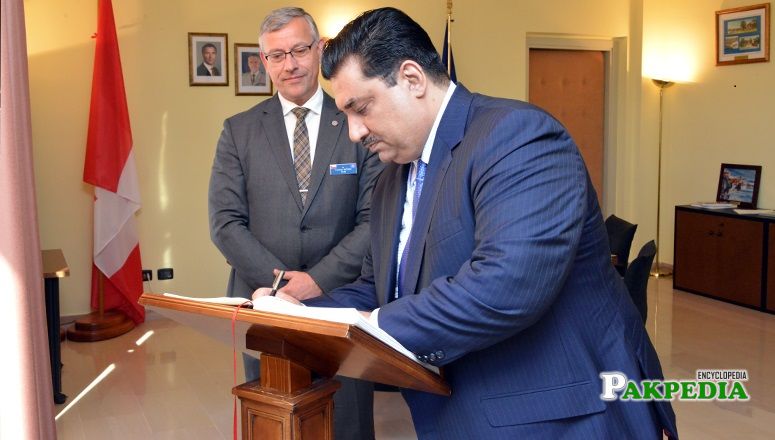 Khurram dastgir while signing NDC guest book
Khurram Dastgir while giving certificates to the students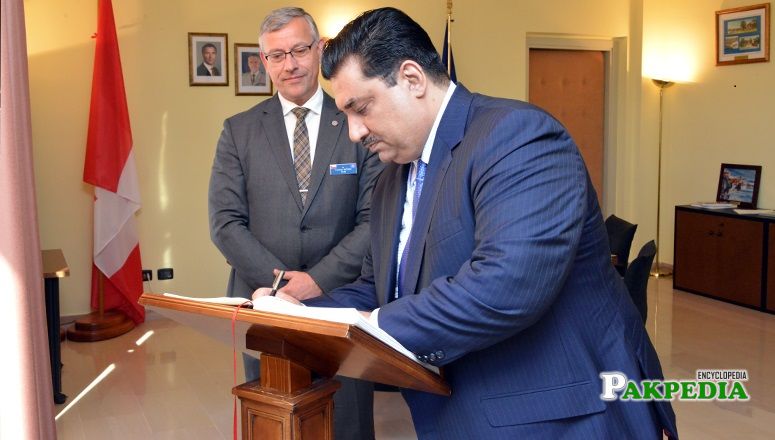 Khurram Dastgir wins the National Assembly seat
Pakistan Muslim League N
Khurram Dastgir Khan Biography
Khurram Dastgir is a Pakistani Politician who is a member of Pakistan Muslim League N since the day he joined Politics. Currently, he is serving as a member of the National Assembly of Pakistan after getting victory in the General Elections 2018. During his political career he also performed his duties as a Minister of Foreign Affairs and as a Minister of Defence. He also remained the special subordinate of Mian Nawaz Sharif when he (Nawaz) was the Prime Minister of Pakistan.
Khurram Dastgir age
He was born on 3rd August 1970 in Gujranwala where he grew. He lived abroad for his education too. Currently, he resides in Gujranwala with his family.
Education of Khurram Dastgir
He did his schooling from St. Joseph's High School in Gujranwala. For higher education, he went to Bowdoin College in Brunswick, Maine from where he attained the degree of Economics. Other than doing a bachelor's in Economics, he is an Electrical Engineer too.
Khurram Dastgir Khan Family
He is the son of Ghulam Dastgir Khan who is comparably a Pakistani Politician and stayed an individual from the National Assembly from 1990 to 1999. He was also associated with Pakistan Muslim League N like his son. 
Political Career
In 1999 he started his political career by being appointed as a special subordinate of Former Prime Minister Nawaz Sharif. He remained at this post until the completion of Nawaz Sharif's tenure. In 2002 he contested the General Elections as a member of NA but unfortunately, he lost the seat. He was also charged for beating candidates of Pakistan Peoples party at the polling station. However In 2007 he became the Central Deputy Secretary Information of the party.
In 2008 he again elected as a member of the National Assembly from Gujranwala and faced victory this time. After winning the seat he became the Chairman of the Standing Committee of National Assembly on Commerce. In the 2013 General Elections he was again chosen for the same seat from where his journey of success started. He was first made Minister of State for Science and Technology, afterward he was appointed as Minister of State for Privatisation likewise Chairman of the Privatisation Commission of Pakistan. He also took charge as the Minister of State for Commerce.
In January 2014, he was raised to the position of federal minister and was selected as the Minister for Commerce for the first time. After the disqualification of then PM Nawaz, he was stopped to hold an ecclesiastical office in July 2017. After the selection of Shahid Khaqan Abbasi as Prime Minister of Pakistan, he was accepted into the government bureau of Abbasi and was selected Minister for Defense for the first time. In May 2018, he was given the extra arrangement of Minister for Foreign Affairs. Upon the disintegration of the National Assembly on the termination of its term on 31 May 2018, Khan stopped to hold the workplace as Federal Minister for Foreign Affairs and Federal Minister for Defense.
He was again elected as a member of the National Assembly in General Elections 2018 from the Constituency NA-81 (Gujranwala-III) and gave defeat to his opponent. He is representing Gujranwala in the parliament.
Social Media Handles
His social media accounts incorporate