Khalique Ibrahim Khalique was a Pakistan-based writer and documentary filmmaker. In 1940s Khalique emerged as a writer and poet and his Urdu and English writings were published across Indian sub-continent. He had authored hundreds of books, translations, papers, and articles.
In 2000 he penned down his memoirs 'Manzilaein Gard Ke Manind.' He compiled his poetry book entitled 'Teen Taveel Nazmain.' He made documentary films 'Khush Hali Ka Raasta,' 'Ghalib,' 'Hmara Siqafati Wirsa,' and 'Pakistan Ke Kahaani.' This article contains all the information about him, including Khalique Ibrahim Khalique Biography.
| Title | Description |
| --- | --- |
| Personal | |
| Name: | Khalique Ibrahim Khalique |
| In Urdu: | خالق ابراہیم خالق |
| Famous As: | Film Maker |
| Nationality: | Pakistani |
| Residence: | Karachi |
| Education: | Graduated from Punjab University |
| Religion: | Islam |
| Profession: | He was a Pakistani Documentary Film Maker and writer |
| Awards : | He got many National and International awards |
| Born | |
| Date: | 1 February 1926 |
| Place: | Hyderabad |
| Family | |
| Spouse: | Hamrah Khalique |
| Children: | Harris and Tariq khalique |
| Died | |
| Date: | 29 September 2006 |
| Rest Place: | Sakhi Hasan graveyard |
| Career | |
| Occupation(s): | Filmmaker and Writer |
| Book Titled: | 'Teen Taveel Nazmain'. |
| Famous Films: | Ghalib, Pakistan Story, Architecture, Cultural Heritage of Pakistan, One Acre of Land, Pathway to Prosperity and Coconut Tree. |

Khalique Ibrahim Khalique Biography
Khalique Ibrahim is one of the most influential and provocative pen-man of the Urdu literature. He was a legendary poet, journalist, as well as a critic having an admirable family background. Being a humble filmmaker and poet, he wasn't well-recognized in the famous literary circles though he was a great and able literary figure.
He authored over a dozen award-winning and commendable documentary movies including the film that won Cannes Film-Festival prize. He has a lot of appreciable work to his credit. Although Khalique has passed away from this world, he would always live in Urdu-literature. He received Tamgha-e-Imtiaz in 1969 and Lifetime Achievement Award in 2003.
Ibrahim Date of Birth
He opened his eyes on 1st Feb 1926 in Hyderabad at Anklesaria Hospital and was embedded in Sakhi Hassan graveyard.
Education of Ibrahim
He completed his early studies from Lucknow and completed graduation from the University of Punjab in Lahore. 
Khalique Ibrahim Khalique Family
His father Muhammad Rafique Ibraheem ran a health centre and returned to his hometown Lucknow along with his family. The family founded the renowned Takmeelut-Tibb College. Rafique and his father actively played their part in the freedom movement.
Khalique tied the knot in 1964 with Hammra who also belonged to educators, poets, and writers family. Her profession was teaching and was also known as a playwright, translator of the literature, and writer. The couple is parents to two sons Tariq Khalique a competent journalist interested in film-making, and Haris Khalique is an intellectual and a poet. 
Career
Early Career
He began his creative career by writing short stories. He published his 1st story in a most read magazine 'Kaleem' released under the editorship of renowned writer and poet of Delhi Josh Malihabadi.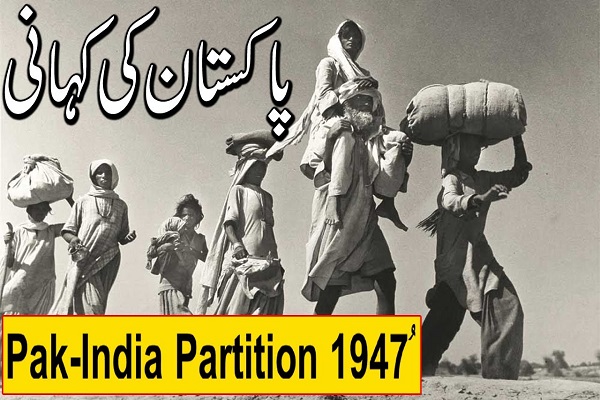 Services in Information Film Department
In 1945 he got designated as an Indian commentary-writer in India's Information Film Department. There he marked his name as devoted and active worker displaying unflagging ability and enthusiasm. After 2-years of his recruitment, the India government closed this film department.
During his stay there, he got an opportunity to learn a lot about film production technique and art. 
Worked as Sub-Editor
He moved back to Lucknow and joined daily 'Tanveer' of Chaudhary Khaleeq-uz-Zamaan as its sub-editor. He wrote scripts and dialogues for few movies in Mumbai.
As a Freelance Journalist
In 1953 he moved to Karachi and kept working as a freelance journalist. His film-making knowledge and experience allowed him to pen scripts for documentary movies for Film & Publishing Section of Information Department of Pakistan as a freelancer. In 1955 he was recruited in that same section and worked there for sixteen years and got retirement in 1981 as senior-producer.
As an Author
He authored nine books, and the 1st book was published in 1946 as 'Kamyaab Nakaam', a collection of short stories. In 1950 his 2nd book entitled 'Aurat Mard Aur Dunya' was published and consisted of his dramas. His 3rd book entitled 'Urdu Ghazal Key Pachis Saal' was published in 1955.
In 1992 the book 'Ujaalon Key Khawab' was released, consisting of 3-poems 'Ghareeb-e-Shehar,' 'Jahaan-e-Magrib Key Rehnay Waalo,' and 'Ujaalon Key Khawab.'
His autobiography is 'Manzilain Gard Ke Manind Uri Jate Hein.' His poetry 'Ujalon Ke Khawab' showcase true love of poet for humanity, a promoter of desires and dreams. He was a lover of prosperity and peace, and he has displayed his feelings in this book.  
As Personal-Assistant
He worked for some time in Anjumman Taraqi Urdu as personal-assistant of Baba-e-Urdu Maulvi Abdul Haqq. 
As a Film-Maker
He started his career in the film industry as a dialogue and scriptwriter with India's Information Films in 1945 after leaving Lahore to settle in Mumbai. He marked his name successfully in film-making.
During the 1960s and 1970s, his movies were exhibited at Beijing, New York City, Leningrad, Moscow, Berlin, London, Paris, and Cannes winning over twenty prizes including the merit-awards from Intl festivals. His most famous movies include Pakistan Story, Ghalib, Cultural Heritage of Pakistan, Architecture, Coconut Tree, Pathway to the Prosperity, and One Acre of Land. 
Khalique Ibrahim Khalique Death
He passed away on 29th Sep 2006 and was embedded in Sakhi Hassan graveyard. 
Documentary Films
Pakistan Ke Kahani (Urdu Version) and Pakistan Story (English)

Ghalib

Quaid-e-Azam

Pathway to Prosperity (English) & Khushali Ka Raasta (Urdu Version)

One Acre of the Land

Buddha in Stone

The Coconut Tree

Journey Through Darkness

Architecture

  Pakistan Siqaafat Ke Ainay Mein (Urdu) & Cultural Heritage of Pakistan (English)
Khalique Ibrahim Khalique Books
1.    Manzilain Gard Kay Maanind
2.    Urdu Ghazal Kay Pachis Sal
3.    Ujaalon Ka Khawab
4.    Aurat Mard Aur Dunya
5.    Kamyaab Nakaam