Kabir Khan, also known as Muhammad Kabir Khan is a former Pakistani left-hand medium-fast bowler who could not cement his place in the national side for long but made an impression as a coach in the past retirement era. He has coached the local teams along with that he also coached Emirates team and coached the Afghanistan cricket team. Though he did not play international cricket long but has a great cricketing mind and understands the game very well. This article has all the information about Kabir, including Kabir Khan Biography.
| Title | Description |
| --- | --- |
| Personal | |
| Name: | Kabir Khan |
| In Urdu: | کبیر خان |
| Famous As: | Cricketer |
| Nationality: | Pakistan |
| Residence: | Peshawar |
| Education: | Graduation |
| Religion: | Islam |
| Profession: | Cricketer and Coach |
| Born | |
| Date: | 12th April 1974 |
| Place: | Peshawar |
| Career | |
| National Side: | Pakistan |
| Bowling Style: | Left-arm fast-medium |
| Batting Style: | Right-handed |
| Matches: | 4 in Tests & 10 in ODIs |
| Wickets : | 9 in Tests & 12 in ODIs |
| Best Bowling: | 3/26 in Tests & 2/23 in ODIs |
| Test Debut: | 26 August 1994 v Sri Lanka |
| Test Last: | 9 February 1995 v Pakistan |
| ODI Debut: | 11 September 1994 v Sri Lanka |
| ODI Last: | 27 August 2000 v South Africa |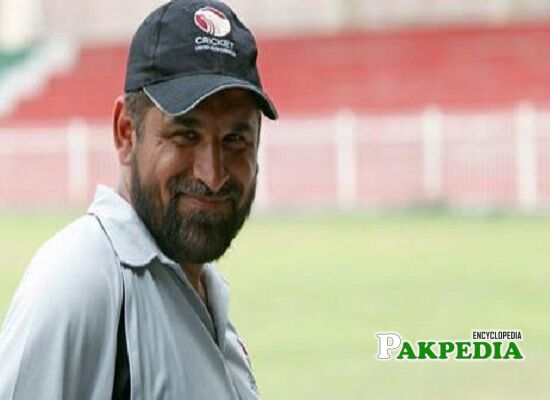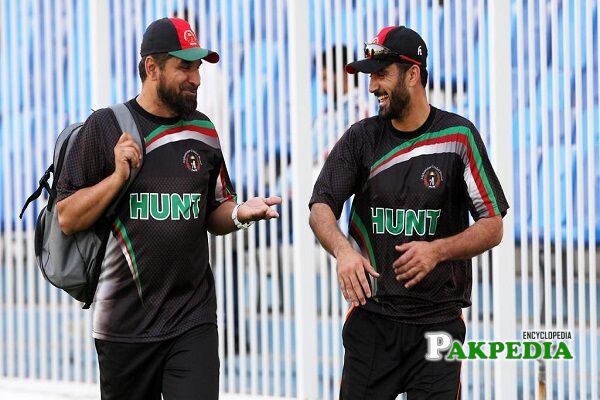 Kabir Khan Biography
Muhammad Kabir Khan started his international career as a fast bowler when two Ws were part of the national team. So it was hard for the young pacer to establish himself as a regular member of the national team. He impressed in the limited-overs cricket but could not outnumber his competitors. Kabir left professional first-class cricket in 2005 and soon appointed the coach of the Habib Bank Limited team in the domestic season. He adopted this role successfully and got many more coaching opportunities.
Kabir date of Birth
Kabir was born on 12th April 1974 at Peshawar, KPK.
Education of Kabir
He graduated from Edward's College Peshawar.
Kabir Khan Family
He is an ethnic Pashtun; his father was from Afghanistan.
Cricket Career
Initial Career
As a professional cricketer, Kabir made his way to cricket in 1990. He played both List-A and first-class cricket from the season of 1990-91. It almost took him four years to get into the national squad for the first time. His success at the domestic level gave him his first opportunity to play as an international cricketer in the tour of Sri-Lanka.
Domestic Career
Kabir is one of those cricketers who were outstanding at the domestic level and achieved a lot as a professional cricketer, but could never transform his local form into the international level.
Besides Pakistan, he played for the teams, including Peshawar Cricket Association, Habib Bank Limited, House Building Finance Corporation, and the rest. He was a very successful first-class bowler, when he represented in 114 games and bowled brilliantly at an average of 21.18. 
His impressive record included Three ten-wicket hauls as well as 26 five-wicket hauls with a total of 437 wickets. Kabir raised his bat half thrice in the first class by making three half-centuries with the bat. He was a decent bowler in List-A who appeared in 93 matches and took 114 wickets. Kabir averaged 25.23 with the ball.    
International Career and Achievements
Kabir came in the national team for the first time on 26th August 1994, in a Test match against Sri-Lanka at Kandy and only claimed a single wicket in an innings. The test match between Pakistan and Zimbabwe on 7th March 1995 came out to be his last test. He took four wickets in the game. Mohammad Kabir was part of only four test matches for Pakistan and was able to get nine wickets. His test average was about 41. 
One-Day International
He also represented Pakistan in Ten One Day Internationals from the year 1994 to 2000. He played nine of the matches outside the home and claimed a total of Twelve wickets in all nine ODI innings. Kabir had an impressive ODI average of 25.25. His first match for Pakistan was on 11th September 1994 when Pakistan took on Sri-Lanka in Colombo. He played his last match for Pakistan on 27th August 2000 in an ODI against South Africa.
As a Coach
After the end of a professional domestic career in 2005, Kabir joined Habib Bank Limited as their Coach. This new role made successes for him and adopted it as his profession. He made several successes and coached the United Arab Emirates team and then coach the Afghanistan Cricket Team twice. Kabir was the coach of the Afghan team when they qualified for 2012 and 2014 World Cups.