Born Shabbir Hasan Khan in Malihabad which was at that time part of British India. He adopted the name Josh and later Josh Malihabadi (Josh of Malihabad) as a nom de plume for his early writing (mostly in Urdu). Josh can be translated as Passion.He was popularly known as Shayar-e-Inquilab (poet of revolution) was an Urdu poet.He wrote many books,ghazals and poetry in Urdu language.He was considered top in the list of Urdu literature who uses thousands of high sounding rich words in his poetry.
| Title | Description |
| --- | --- |
| Personal | |
| Name: | Josh Malihabadi |
| In Urdu: | جوش ملیح آبادی‬ |
| Famous As: | Shayar-e-Inquilab |
| Nationality: | Indian (till 1958), Pakistani |
| Education: | St. Peter's College, Visva-Bharati University |
| Religion: | Islam |
| Profession: | Poet |
| Awards : | 2 |
| Born | |
| Date: | 5 December 1898 |
| Place: | Malihabad, North-Western Provinces, British India |
| Beautiful Couplets Wrotes: | 100,000 |
| Rubaiyat Wrote: | 1,000 |
| Famous Ghazal: | Yaadon ki Barat |
| Poet: | Urdu Language |
| Family | |
| Parents: | Bashir Ahmed Khan (Father) |
| Died | |
| Date: | 22 February 1982 |
| Rest Place: | Islamabad, Pakistan |
| Aged: | 83 |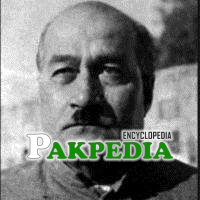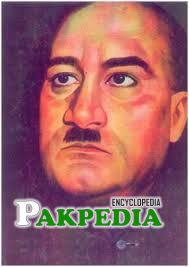 Biography

Josh Malihabadi was a very famous and talented poet of Pakistan. He was born in Malihabad. His real name was Shabbir Hassan Khan. Josh Malihabadi said his first poetry in 1907 at the age of 11. Josh migrated to Pakistan from India in 1955 at the age of 58. He married in 1916. Josh Malihabadi has one son named Sajjad Haider and one daughter named Syeda Khatoon.[1] Biography
Education
He studied at St Peter's College in Aggra and later at Tagore's University. As well as English and Urdu and the other standard subjects of the day he also studied Arabic and Persian. In 1925 he was a translator at Osmania University in Hyderabad but was subsequently exiled for writing against the Nizam of Hyderabad.[2] Education
Element of Uniqueness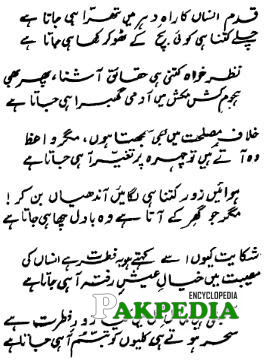 Carrying forward the legacy that he inherited from his great grandfather, grandfather and father, Josh started writing poetry at an early age. He was labelled as a poet of revolution because of his thematic concerns and his grandiloquence. He is notable among the Urdu poets for his acute socio-political concerns on the one hand and romantic preoccupations on the other. For expressing himself with conviction, he developed an exclusive kind of charged diction and a new set of implicated metaphors. These qualities imparted an element of uniqueness to his poetry. 
Career

In 1925 Josh started work at the Osmania University supervising translation work. He was exiled from the state of Hyderabad for writing a nazm against the Nizam. He then started the newsletter/magazine called the 'Kaleem' in which he openly wrote articles in favour of independence and against the British. Soon, he was being called "shaayar-e-inquilaab". He also got actively involved in the freedom struggle and became close to quite a few of the political leaders of that era, specially Jawahar Lal Nehru.[3]  Career 
Wrote Songs
On the advice of director W.Z.Ahmed,[4] Director he also wrote songs for Shalimar Pictures. During this time, he was staying in Pune. After independence, he became the editor of 'Aajkal'. He was later honoured with the Padmabhushan. [5] Wrote Songs
Important Works
Some of Josh's important works are: 
Shola-o-Shabnam 
Junoon-o-Hikmat
Fikr-o-Nishaat
Sunbal-o-Salaasal
Harf-o-Hikaayat
Sarod-o-Kharosh 
His autobiography is titled "Yaadon ki Baarat".
Published Several Collections
Josh published several collections of his poetry which include:
Rooh-e-Adab
Shaayer ki Raatein
Naqsh-o-Nigar
Shola-O-Shabnam
Fikr-O-Nishat
Junoon-O-Hikmat
Harf-O-Hikaayat
Aayaat-O-Naghmaat
Arsh-O-Farsh
Raamish-O-Rung
Sumbul-O-Salaasil
Saif-O-Suboo
Surood-O-Kaharosh
Sumoom-O-Sabaa
Tulu-i-Fikr
Qatra-O-Qulzum
Nawaaredaat-e-Josh
List of Ghazals
aa fasl-e-gul hai gharq-e-tamanna tere liye 
aao kabe se uThen su-e-sanam-KHana chalen 
aazada-manish rah duniya mein parwa-e-ummid-o-bim na kar 
aish ki jaanib jo mail kuchh tabiat ho gai 
apne mein jo ab bhule se kabhi rahat ka taqaza pata hai 
behoshiyon ne aur KHabardar kar diya 
dil-e-azada-rau mein wo tamanna thi bayaban ki 
dosto waqt hai phir zaKHm-e-jigar taza karen 
dur-andesh marizon ki ye aadat dekhi 
fikr hi Thahri to dil ko fikr-e-KHuban kyun na ho 
gudaz-e-dil se baatin ka tajalli-zar ho jaana 
hairat hai aah-e-subh ko sari faza sune 
is baat ki nahin hai koi intiha na puchh 
is qadar Duba hua dil dard ki lazzat mein hai 
jab se marne ki ji mein Thani hai 
ji mein aata hai ki phir mizhgan ko barham kijiye 
kafir banunga kufr ka saman to kijiye 
lillahil-hamd ki dil shola-fishan hai ab tak 
main ro raha hun teri nazar hai itab ki 
meri haalat dekhiye aur unki surat dekhiye 
mila jo mauqa to rok dunga jalal roz-e-hisab tera 
mujhse saqi ne kahi raat ko kya baat ai josh 
na chheD shair rabab-e-rangin ye bazm abhi nukta-dan nahin hai 
naqsh-e-KHayal dil se miTaya nahin hanuz 
numayan muntaha-e-sai-e-paiham hoti jati hai 
phir aashna-e-lazzat-e-dard-e-jigar hain hum 
phir sar kisi ke dar pe jhukae hue hain hum 
qadam insan ka rah-e-dahr mein tharra hi jata hai 
sari duniya hai ek parda-e-raaz 
sarshaar hun sarshaar hai duniya mere aage 
sayyaad dam-e-zulf se mujhko riha kare 
soz-e-gham de ke mujhe usne ye irshad kiya 
subh baalin pe ye kahta hua gham-KHwar aaya 
subu uTha ki faza sim-e-KHam hai saqi 
tabassum hai wo honTon par jo dil ka kaam kar jae 
tajrabe ke dasht se dil ko guzarne ke liye 
udhar mazhab idhar insan ki fitrat ka taqaza hai 
wo sabr de ki na de jis ne be-qarar kiya 
ye baat ye tabassum ye naz ye nigahen 
ye nasib-e-shairi hai zahe shan-e-kibriyai 
Awards
Padma Bhushan, 1954
Hilal-e-Imtiaz, 2013
Death
Josh spent the latter part of his years in Pakistan.He passed away on 22nd February, 1982 in Islamabad. Josh remained in Pakistan until his death but he was unappy with the lack of status accorded to himself and his views.