Jehangir Karamat is widely known as JK, a retired 4-star army general of the Pak Army, public intellectual, diplomat. He also served as a professor of political science at NDU (National Defense University). He 1st designated as CAS of Pak Army in 1996, and in 1997 he got promoted to the rank of the chairperson of JCSC (Joint Chiefs of Staff Committee).
After joining Pak Army in 1958, he joined PMA at Kabul, in 1961 passed out from there to serve in the war with the Indian Army in 1965 and 1971. On 6th October 1998, PM Nawaz Shareef forcibly removed him from his 4-star command due to a disagreement over National Security and Intelligence Community reforms.
He is among those few army generals in Pakistan's military history who resigned due to a dispute with civilian authorities. This article has every information about him, including Jehangir Karamat Biography.
| Title | Description |
| --- | --- |
| Personal | |
| Name: | Jehangir Karamat |
| In Urdu: | جہانگیر کرامت |
| Famous As: | Army General |
| Nationality: | Pakistani |
| Education: | Graduate |
| Religion: | Islam |
| Profession: | Army General |
| Rank: | General |
| Alma mater : | Pakistan Military Academy, Command and Staff College, Command and General Staff College, National Defence University |
| Institutions : | National Defence University (NDU) Armed Forces War College (afwc) |
| Field(s) : | Political science |
| Notable work(s): | Work in civil-military relations and Decentralization |
| Service/Branch : | Pakistan Army |
| Years of Service : | 1958–1998 |
| Awards : | 4 |
| Born | |
| Date: | 20 February 1941 |
| Place: | Karachi, Sind, India (Now Pakistan) |

Jehangir Karamat Biography
In seniority and stature, JK was a leading and principal army general in Pak Military. The son of a bureaucrat, a highly-decorated war pro of India-Pakistan wars, was a graduate of PMA Kakul 1961 class and received the highest civilian and military honors of Pakistan.
He gained public attention in 1995 after impeding conspiracy against PM Benazir, and his credentials led him to be designated to 4-star assignments, Chairman JCSC, and CAS by Benazir. His wise decisions led him to earn public fame and respect.
Shareef dismissed him, for which he received a lot of criticism from the public and opposition leader Benazir Bhutto. On 6th October 1998, Shareef signed Karamat's relieving papers. This act surprised Pakistani people as the dismissal of a 4-star general never happened in Pakistan's history.
Jehangir Date of Birth
He was born on 20th February 1941 in Karachi in British Empire.
Education of Jehangir
After completing his graduation from St Patrick's High School in 1958, he joined Pak Armed Force when accepting at PMA at Kakul in KPK. His mother went with him to look after his education. He passed out with the Twenty-Fourth class of PMA Long-Course and ranked as toper cadet and received 'Sword of Honor' in 1961.
After completing his graduation from Command & General Staff College, he enrolled in NDU, where he secured an MSc degree in International Relations from 1976 to 1977. From 1978 to 1980, he secured an MSc degree in War Studies, where his thesis enlightened on armed forces failure in the 3rd war in 1971 with India.
Jehangir Karamat Family
His father, Karamat Ahmed, served in ICS (Indian Civil Service) as an officer with Govt of India who later made his career as a civil servant in the Pakistani Government after India's Partition in 1947.
Career
Early Career
In 1961, he got commissioned as a second lieutenant in Thirteenth Lancers of Pak-Army Armed Corps. In 1969 Captain Jehangir attended Quetta's Command & Staff College and was recognized for his competence and intellect at every course he took in his curriculum.
Later, in 1971 Captain Karamat qualified and graduated from Post Staff College. After 3rd war with the Indian Armed Forces in 1971, he was among those military officials sent to the USA to study at Command & General Staff College of US Army in Kansas.
Participation in Indo-Pak Wars
In 1963 he was posted to Armored Corps to command a formation of MBT (Main Battle Tanks). In 1965 he commanded a military unit during 2nd war with Indian forces in Akhnur in Indian-Occupied Kashmir. His platoon was 1st unit that penetrated Twenty-Three miles into the enemy's territory that encouraged backup military forces to move into enemy areas.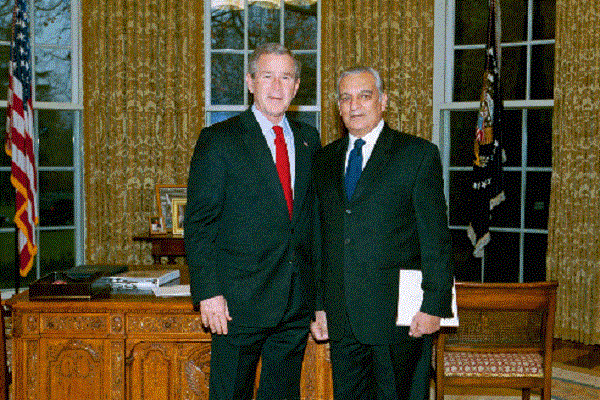 Staff & War Assignments
Instructor at AFWC
From 1979 to 1980, he was designated as an instructor/professor at AFWC (Armed Forces War College) of NDU teaching war studies. He was moved to Air-War College and didn't participate in the Soviet-Afghan War during his teaching tasks before promoting a 1-star rank army Gen in Pak army from 1981 to 1983,.
From 1983 to 1988, he got designated as OC (Officer Commanding) of Pak Armed Forces consisting of Joint-Armed Branches in Saudi Arabia.
Services as DGMO
In 1988 he got promoted to 2-star rank at Army General Head Quarters. From 1988 to 1991, he served as Directorate General of Military-Operations and played a significant role in fostering the Pak Army's fighting abilities, planned several military-exercises for Pak Army, and supervised the contingency activities Kargil.
Appointment as DG Pak Army Rangers
In 1991 Major General Karamat got appointed as DG of Pak Army Rangers in province Sindh, but this designation was for a short period when in 1992, he got promoted to the 3-star rank.
Appointment as CGS
In 1992 he got designated as a field command of II Strike Corps in Multan that he held until 1994. He was promoted to CGS's rank (Chief of General Staff) at Army General Head Quarter under Gen Abdul Waheed, then CAS.
Gained Public Attention
In 1995 he gained public attention when he had MI (Military Intelligence) to penetrate within Pak Army to recognize criminals for attempting Military Coups. The MI traced the conversations and detained culprits.
He forwarded this case and informed high-ranking Judge Advocate General Branch hearings at military courts where military judges heard the hearings. He received national honors in state gatherings and public conventions for his actions and efforts.
Appointment as CAS
PM Benazir approved her papers of appointment as Chief of Army Staff on 18th December 1995. Then-President Farooq confirmed his promotion to 4-star ran and appointed him as Chief of the Army Staff. He struggled to work with President and PM at once but soon realized that bureaucrats and politicians' misconduct would dismiss the Government of Benazir.
Promotions
In 1966 he got promoted to the rank of Captain and in 1971 to the position of Major. He commanded a military unit of Pak Armored Forces on the Western Front of 3rd war with India protecting territories of province Punjab against the Indian Army.
Ambassador to the USA
In 2004 he was 1st named for designation as Pakistan Diplomat to the USA. He got nominated after outgoing Pakistani Ambassador Ashraf Qazi's term was expired. On 10th December 2004, JK presented his diplomatic credentials to then-President George Bush.
On 23rd March 2006, News Media of Pakistan reported that (R) Major Gen Mehmood Durrani would replace JK. Those reports further informed that Karamat took charge for 2-year, but he would leave this post only after a year. The foreign office confirmed these speculations.
Founded Think Tank
After he resigned from ambassadorship, he established a Socio-Political policy and Analysis Organization 'Spearhead Research' that focuses on economic, political, military, and social issues concerning Afghanistan and Pakistan. He is a contributor and director to Spearhead Research Institute.
Academic Career
Before promotion to the 4-star rank, he served as a professor of Political Science at NDU. His notable students were Ali Kuli, Pervez Musharaf, Abdul Aziz, and Fasih Bukhari, who got education under his supervision.
In 2000 he held the chair of professor of 'War-Studies' at Center for International Security and Arms Control (CISAC) of Stanford University in California, USA. He was also selected as a scholar and received a research associateship on civil-military relations at USA Brookings Institute. In 2001 he joined the UN and became part of area studies on Afghanistan.
Dismissal Background
Nawaz Shareef
As per schedule, on 3rd February 1997, general elections held that returned Nawaz Shareef with a 2-3rd majority in Parliament. After his re-electing, Shareef faced a constitutional crisis with the presidency and Supreme Court. He then made significant Constitutional Amendments that led to the termination of the 18th Amendment and passed the 13th Amendment with the enaction of an 'anti-corruption bill' in 1997.
Then-President Farooq Laghari and CJ Sajjad Ali challenged his constitutional moves. After his nuclear test orders in 1998 and unsuccessful efforts to pass the 15th Amendment, several military officials disagreed with the administration's policies. This disagreement led to Gen Jehangir Karamat's resignation on 7th October 1998. General Pervaiz Musharraf replaced General Karamat.
Problems with Presidency and Supreme Court
In 1997 Nawaz established Anti-Corruption Bill, Anti-Terrorism Courts (ATC), and also passed 14th Amendment to Constitution. After criticism of Chief Justice, Pakistan Supreme Court called Shareef of being disobedient toward the court. He appeared with chief ministers, party workers, constituents, and members to hear legal proceedings.
His party activists stormed into SC, forcing the Chief Justice Sajjad Ali to withdraw contempt finding against PM Nawaz. PML-N supporters and its youth wing members, MSF (the Muslim Students Front), breached police barriers around the court when defense lawyer S.M. Zafar was handling Shareef's case.
The supporters surrounded the Supreme Court area and threatened the senior judges, all these acts were recorded in CCTV cameras, and TV channels broadcasted it nationwide. Chief Justice Shah sent a letter to then-President Farooq Leghari to summon armed forces against Shareef. However, Leghari resigned from his presidential post.
Statements of Public Regarding Karamat's Dismissal
After giving nuclear testing orders in 1998, PM Nawaz chaired the DCC (Defense Committee of Cabinet) session with armed forces chiefs and chairpersons to view India's situation and circumstances. Though both General JK and Nawaz were competent and held common views regarding national security, problems arose with Chief of the Army Staff Gen Karamat in Oct 1998.
He stressed that the National Security Council should be re-created instead of DCC in his address to cadets and naval officers at Naval War College. A civil-military experts' squad would supervise creating policies to resolve ongoing issues relating to civil matters.
Shareef dismissed Gen Karamat, for which he received a lot of criticism from the public and opposition leader Benazir Bhutto. On 6th October 1998, Shareef signed Karamat's relieving papers. This act surprised Pakistani people as a dismissal of a 4-star general that never happened in Pakistan's history.
The response of Armed Forces on Dismissal of Karamat
With his dismissal, armed forces accused Nawaz of ruthlessly establishing his control of the country and military. Media Minister Mushahid Hussein and PM justified his acts on International and national media, saying that how could a Chairman Joint Chief and Chief of Army Staff talk about Govt like that in a democratic society?
Pakistan is now becoming a democratic society. Karamat's relieve a controversial and heated topic discussed by senior ministers too. The senior and ex-Treasury Minister Sartaj strongly criticized PM's this act.
In his book 'Between Dreams & Realities: Some milestones in Pakistan's History' he has written 'some people would blame Nawaz for his several mistakes, but in my opinion, Nawaz's decision of removing Karamat in Oct 1998 from the post of Chief of Army Staff was one of the serious mistakes.