Jehan Ara is a Pakistan based businesswoman and is currently serving as president of Pakistan Software Houses Association for IT and ITeS since Jan 2008. She is a member of the Task Force of PM on Telecom and IT and PBIT (Punjab Board of Investment & Trade).
She is a board member of a non-profit research organization IDEAS and President of a Research-Based Civil Society Organization 'Bolo Bh.' This article has every information about her, including Jehan Ara Biography.
| Title | Description |
| --- | --- |
| Personal | |
| Name: | Jehan Ara |
| In Urdu: | جہاں آراء |
| Famous As: | Entrepreneur |
| Nationality: | Pakistani |
| Residence: | Karachi |
| Education: | Graduate from Hong Kong |
| Religion: | Islam |
| Profession: | President, motivator, an entrepreneur, a social activist. |
| Website: | http://pasha.org.pk/ |
| Born | |
| Place: | Karachi |
| Family | |
| Ethnicity: | Sindhi |
| Parents: | Her father was a banker and mother was a housewife |
| Career | |
| Company Name: | Pakistan software house association (P@SHA) |
| Title : | P@SHA |

Jehan Ara Biography
She is a great human being, a mild activist, an entrepreneur, and a communicator who believes in the goodness of the people and is an optimist. Ara does her work passionately, whether it's planning any event, product development, counseling, cooking, or P@SHA branding.
She wears several hats and is president of Pakistan's largest tech- association, supervises an incubation space funded by Google, and is a strong advocate for net neutrality and cyber freedom.
Though she modestly describes herself as a lady of average intelligence', she is known and acclaimed throughout Pakistan for developments in entrepreneurship, technology, and startups.
Education of Jehan
She completed her primary education at Rosaryhill school.
Jehan Ara Family
Her father was a banker in Hong Kong, so she was raised there.
Career
Early Career
She began her professional life as a journalist in a newspaper in Hong Kong for a year. She worked for several journals and magazines in Hong Kong and later moved to the UAE. Jehan worked for the Gulf News in their advertising-marketing department and returned to Hong Kong and started working in Headway Media Services as a managing director.
Career in Pakistan
After her father's retirement in the 1990s, she moved back to Pakistan, where she began her multimedia company 'Enabling Technologies' in 1994. In 2007 she became P@SHA's president and in Nov 2018 became a member of PM's task force on Telecom and IT.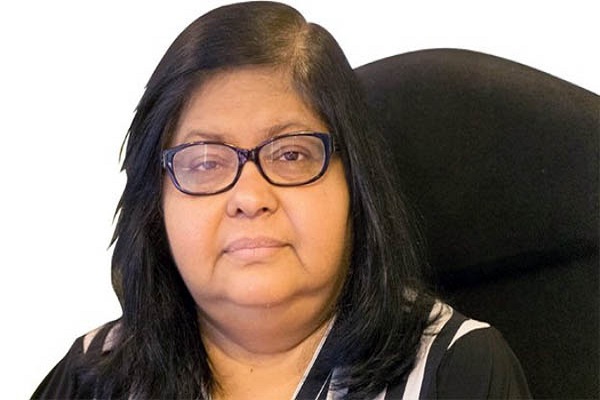 Services in Advisory Boards
She sits on Advisory Boards of Sindh IT Advisory-Board, Punjab IT-Board, and several universities, including IBA and Habib University.
President of 'Bol Bh'
She is President of a Research-Based Civil Society Organization 'Bolo Bh,' which focuses on the Open-Access. She is on World Bank's Advisory Group on gender diversity.
Board Member of IDEAS
She is a board member of a non-profit research organization IDEAS (Institute of Development & Economic Alternatives) set up to assist, stimulate, support, promote, manage and undertake research, advocacy, and policy.
Set up Nest IO
She established the 'Nest IO, a technology accelerator, innovation, and incubator community hub in January 2015 in Karachi with the assistance of Google for Businessmen to provide the platform for pioneering technology business in Karachi.
Since then, this platform has incubated One-Hundred and Eighty-Nine plus businesses and generated a strong community of young people.
Experience of Ara
She has Twenty-Nine years' experience in Interactive New-Media, Communications, and Marketing in Pakistan, UAE, Far East, and Hong Kong. She is an entrepreneur, social activist, and motivator, and a supporter of extending the use of information and power beyond the traditional business to enable and empower communities.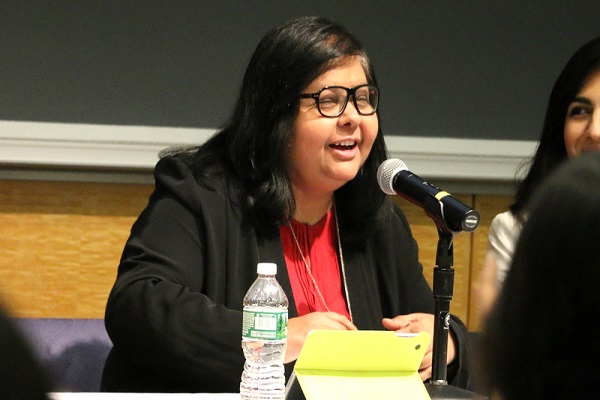 Initiatives by Ara
She regularly speaks at conferences and seminars and in universities and colleges in Pakistan. She writes for several industry publications.  Ara is advocating for Privacy & Data Protection-Legislation and Cyber Crime and is also collaborating on an incentive called 'Take Back the Tech' meant to raise awareness and knowledge on how we can use technology to end the violence against girls and women.
Besides her services as President of Industry-Association, she is doing work on 'Women's Virtual-Network' that would link the educated women with able peers, mentors, and employers, thus introducing more women in the economic fold.
Social Media Handles
Her social media account include