Meet the woman who has been at the forefront of Pakistan's tech industry for over a decade. Jehan Ara wears several hats. She is the president of the largest tech association in Pakistan, runs a Google-funded incubation space, and is an outspoken advocate for cyber freedom and net neutrality. Despite modestly describing herself as a "person of average intelligence", Ara is widely known and respected throughout the country and synonymous with developments in Startups, technology, and entrepreneurship.
    
| Title | Description |
| --- | --- |
| Personal | |
| Name: | Jehan Ara |
| In Urdu: | جہاں آراء |
| Famous As: | Entrepreneur |
| Nationality: | Pakistani |
| Residence: | Karachi |
| Education: | Graduate from Hong Kong |
| Religion: | Islam |
| Profession: | Jehan Ara is President of the Pakistan Software Houses Association (PASHA), She is also the head of Enabling Technologies, a multi-media and Web development company in Pakistan, motivator, an entrepreneur, a social activist. |
| Website: | http://pasha.org.pk/ |
| Born | |
| Place: | Karachi |
| Family | |
| Ethnicity: | Sindhi |
| Parents: | Her father was a banker and mother was a housewife |
| Career | |
| Company Name: | Pakistan software house association (P@SHA) |
| Title : | P@SHA |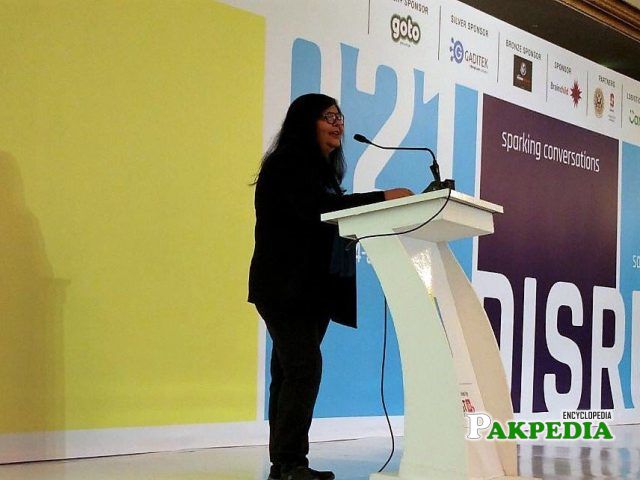 Profile

She introduced herself as a person with average intelligence. She was born in Karachi but her family moved to Hong Kong, here her father worked as a banker, and where she obtained her primary education. After college, she got a job and worked in Hong Kong for several years, eventually moving to a regional-level role for a "major media firm". However, once her father retired and decided to move his family back to Pakistan, she had no hesitation in quitting her job and joining them. This was in the mid-90s. 
Views about her mother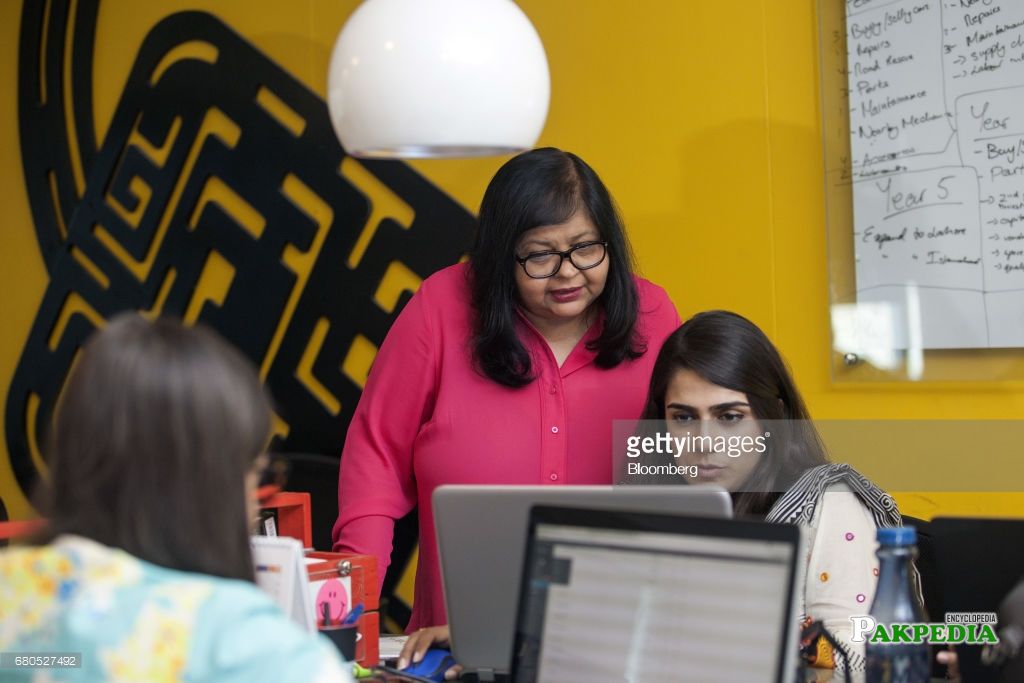 While talking about her mother Jehan Ara is of the view that "If there is anything remotely angelic in my character, I owe it all to my mother who was the nicest, kindest and most beautiful human being on the face of this planet. She always wore a smile (even during the times when she was in pain due to the state of her health) and had a wonderful sense of humour. She had a kind word to say about everyone she met and her patience and compassion knew no bounds. We were lucky to have had a mother who taught us the basic lessons of love and sacrifice. 
Relationship with Father
Jehan Ara told that "my father must be held responsible for teaching us the essential values of integrity, hard work, loyalty and commitment. Stories of his generosity and his hospitality have spread far and wide. Many a time I run into people in the course of my work who inform me that they have had the pleasure of staying at our home in Hong Kong. Should I tell them, I wonder, that the traffic through our apartment would put the traffic on our freeways to shame?. [1] Mother and father
Career

Ara's work and exposure to new media prompted her to start a multimedia company shortly after her return to Pakistan, in partnership with a friend. Once the paperwork was done, she started meeting senior-level execs from companies such as IBM, and convincing them of the need to establish an online presence as a necessary equation in their marketing mix. Back then, internet reach in Pakistan was almost negligible due to high costs – and not everyone was convinced of her plans. Eventually her firm started gaining traction and securing clients. It helped that it was one of the first companies in Pakistan to offer such services, thereby capitalizing on their early start. [2] Career and P@SHA  
Joining of PSHA
At the time, Ara also decided to join the Pakistan Software Houses Association (PASHA), as she believed it was necessary to be part of the association representing the space in which her company was trying to establish itself. The name PASHA is actually a misnomer. While it started off as a trade association, the body is now actively involved in a number of outreach initiatives. These are part of their vision to promote technology-based startups as well as to be an advocacy group lobbying for better policies at the federal level. As Ara's business grew, so did her active engagement with PASHA. In 2001 she was offered the chance to be the president of the association, which she attributes to her non-political nature and neutrality with almost everyone else in the organization. At the time, the position was an honorary one, as PASHA had yet to evolve into an advocacy and training organization it is today.
Aras role for support of Tech community

For the next few years, Ara laid the foundations for PASHA to play an active role in the support and development of the tech community. She was motivated by a belief that the sector could dramatically reshape Pakistan's economy by providing value-added services and jobs. By now the internet had well and truly permeated into the social fabric of Pakistan, helping churn out scores of graduates interested in the sector as well as establishing a healthy entrepreneurial spirit. The demands of her position grew to such an extent that, in 2007, she quit the company that she had established and accepted a full-time position role as PASHA's president. There was no looking back. 
The Nest IO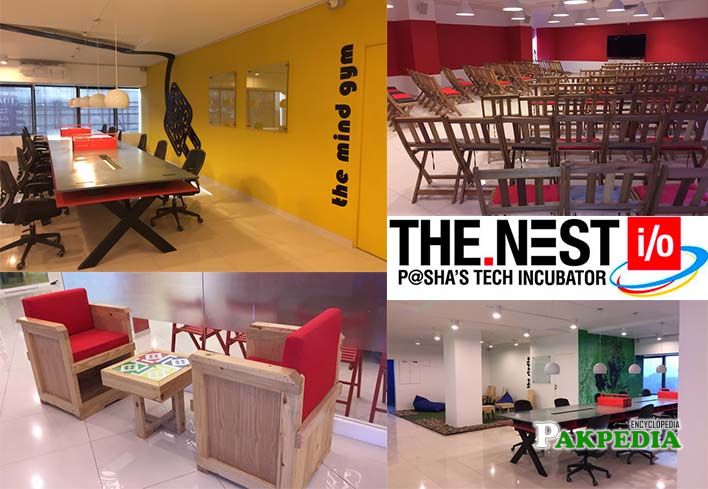 The concept for the future birth of PASHA's own technology incubator, The Nest I/O, was  agreed upon in principle by all members of the board by the effortless work of Jehan Ara.Early success for PASHA came in the form of a firm commitment from Google to donate funds to help build The Nest I/O. While this was admirable, Google was unwilling to finance the whole project, as the company wanted PASHA to remain firmly associated with it and for them to take a relatively minor role. Despite Google's seal of approval for The Nest I/O, Ara found it difficult to convince other companies to earmark funds for the project. After several firms politely declined, redemption came in the form of Samsung, who agreed to sign on and match Google's commitment. Ara proudly claims that it was the first time that the Korean company had committed funds for an external incubation space anywhere in the world. The US State Department also weighed in at the last minute with some funding, prompting PASHA to declare that they had raised enough cash to comfortably sustain itself for a period of three years. [3] Nest I/O 
Propelling of Incubation
As for Ara herself, she is determined not to sit back and rest on her achievements. Her next project is to propel incubation and mentorship beyond the three traditional domains of Karachi, Lahore, and Islamabad and into other cities such as Peshawar and Quetta. "We must work proactively to ensure that smaller cities are also given the same opportunities that the larger ones enjoy," she says. "Only then will a true community finally emerge."
Other hats of honors

Ara wears many honorary hats of different firm. details of which are: 
She is also the head of Enabling Technologies, a multi-media and Web development company in Pakistan. She has about three decades of experience in Marketing, Communications and interactive New media in Hong Kong, the Far East, the UAE and Pakistan. 
Jehan Ara is a motivator, an entrepreneur, a social activist and a strong propagator of extending the power and use of Information and Communication Technologies beyond pure traditional business, to empower and enable communities.
 She is a regular speaker at seminars and conferences and at colleges and universities across Pakistan and the region. She also writes for various industry publications.
Jehan Ara's role as President of the industry association has shown unrelenting passion for improving this industry. 
She is also working on an initiative known as the Women Virtual Network which will connect educated women with potential employers, mentors and peers remotely, thus bringing more women into the economic fold and creating a community that will evolve into a support network for professional women.
Currently, Jehan Ara is collaborating on an initiative called Take Back the Tech which is meant to create awareness on how technology can be harnessed to end Violence against Women and girls.
 She is also advocating for Cyber Crime, Privacy and Data Protection legislation.
Jehan Ara was invited by White House

Jehan Ara, the fierce leader behind one of Pakistan's leading startup incubators The Nest I/O, was invited by the White House on behalf of Ex-President Barack Obama to speak on entrepreneurship in Pakistan. Jehan Ara has spoken at the 7th Annual Global Entrepreneurship Summit which was held from June 23-24, 2016 at Stanford University, California. She was expected to be part of a panel discussion titled 'Investing in South Asia: What's next for Entrepreneurship in India, Pakistan and Bangladesh'. [4] white house  
A proud of Pakistan

Jehan Ara has years of experience up her sleeve. She currently serves as the president of P@SHA and its tech incubator called The NEST I/O. She is also very opinionated on social causes and her platform 'Bolo Bhi' has started a conversation on human rights, internet freedom and privacy in Pakistan. Jehan Ara is confident, friendly and unassuming. She represents the new generation of women entrepreneurs from Pakistan, which is set to revolutionize the country's economy. [5] hats of honors