Jawad Ahmed is a Pakistani Singer, Musician, Composer and Film Director. Besides these showbiz activities, he is also a politician. Jawad is active in the music industry from the year 2000 and is still contributing his work to this industry. His song 'Allah Mere Dil Day Andar' made him acknowledged. He is also performing a lot of philanthropic activities for the well being of his people. He married his fan Mehreen and the couple together is working for promoting education in backward areas of the homeland. This article has all the information about Jawad, including Jawad Ahmed Biography.
| Title | Description |
| --- | --- |
| Personal | |
| Name: | Jawad Ahmed |
| In Urdu : | جواد احمد |
| Famous As: | Singer |
| Nationality: | Pakistan |
| Residence: | Lahore |
| Education: | Graduation |
| Alma Mater: | University of Engineering and Technology |
| Religion: | Islam |
| Profession: | Singer, Songwriter, Composer, Politician and Host |
| Years Active: | 2000-present |
| Genre: | Pop and Bhangra |
| Instrument: | Guitar and Vocal |
| Height: | 5 ft 11 inches |
| Website: | https://twitter.com/jawadahmadone |
| Awards : | He Bagged Various Awards |
| Born | |
| Date: | 29th September 1970 |
| Place: | Lahore |
| Family | |
| Ethnicity: | Asian |
| Spouse: | Mehreen Jawad |
| Children: | Hassan Jawad |
| Parents: | Tauqeer Ahmad and Mrs Anees Tauqeer |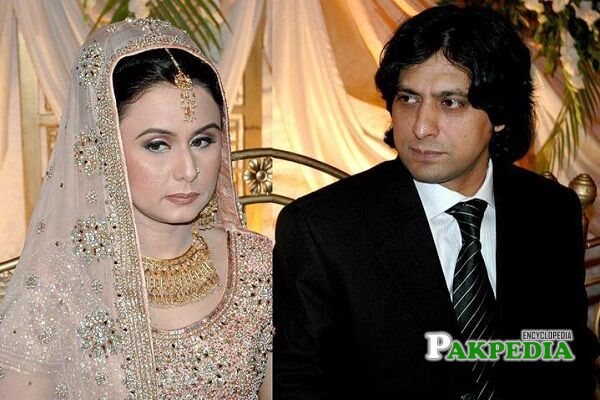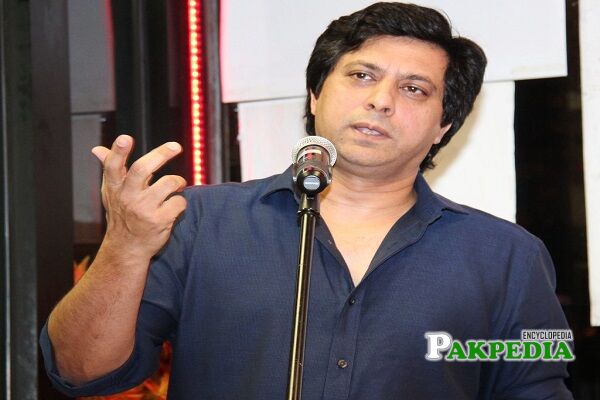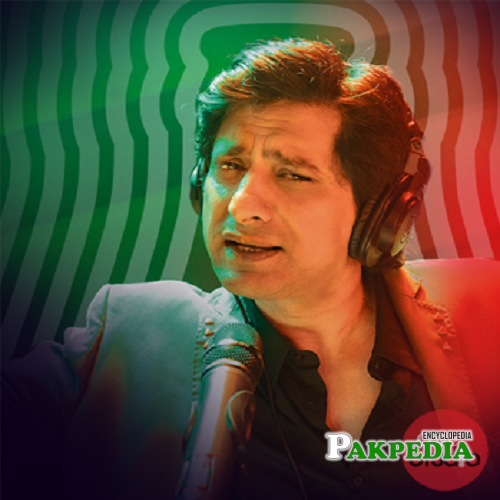 Jawad Ahmed Biography
Jawad was a crowd-puller in 2000. His songs are among those evergreen songs which remain popular at all times. He made his place in the music industry through his four albums. Legendary musical stars such as Mehdi Hassan,  Pathanay Khan, Tufail Niazi, Madam Noor Jehan, Hamid Ali Bela Ustaad Amanat Ali Khan,  Nusrat Fateh Ali Khan, Elvis Presley and Eagles were his inspiration. Apart from his musical career he also paid attention to the welfare of his country fellows. Jawad is one of those people who want to do something for their country. In his college days, he began pondering about some practical ways to finish inequality. 
Just like other teenagers, sports and showbiz celebrities were his inspiration. So he decided to become a celebrity first because it will provide him with platforms and opportunities to spread his message. He took the first step by playing cricket and got selected for Patrons Trophy. But soon, he felt it incompatible with carrying study and cricket at a time. Then Jawad noticed the stardom of singers even without formal music education. He was fond of singing and could compose songs and write lyrics. So he decided to become a singer. For this purpose, he joined the music society as a president and sang songs. He is a recipient of various awards for his contribution to the music industry.
Jawad date of birth
He was born on 29th September 1970 in Lahore, Punjab. Currently, Jawad is living in the same city with his family. 
Education of Jawad
He did O Levels from Cathedral School. After completing FSC from GC Lahore, he took admission in UET (University of Engineering and Technology) Lahore and secured a degree in mechanical engineering. During his university life, he used to participate in literary and music societies actively. He didn't join any institution for learning music.
Jawad Ahmed Family
His father, Tauqeer Ahmad, and mother Mrs. Anees Tauqeer both are professors of 'Political Science'. He married in 2006. His spouse Mehreen was among his fans, and later they tied the knot. The couple is working for a good cause under the name 'Taleem for All'. The couple has a son Hassan. 
Music Career
As a Singer and Composer
Despite having no formal music education, Jawad himself writes and composes his songs. At the start of his musical career, he was part of the popular music band 'Jupiters'. This band is known as a pioneer of popular music in Pakistan. A famous singer Ali Azmat was also a member of this band. The band was dissolved in 1990, and then Jawad decided to pursue his musical career as a solo artist. Throughout his music career, he made four albums. He is also known for his musical direction of the film Moosa Khan. 
The film was directed and produced by Shaan. The first-time world saw Jawad when he sang a Sufi song 'Allah Mere Dil Ke Andar' through which the audience got a way to inner content and peace, which had long since disappeared. Lyrics of this song portrayed his interest in Tasawwuf or Sufism and held traces of Faiz, Galib, and Iqbal, who insisted on eliminating all blockades that obstruct the formation of an association between Allah and secernate humans by keeping them into categories of class and race. 
All-time hit drama mehndi's title song  'Mehndi Ke Ye Raat' was also his composition. He not only composed but also sang this song. With the use of a folk beat, emotions were melodiously portrayed in this song, which received the viewers' appraisal. He contributed his song 'Bin Teray Kia Hai Jena' to an Indian movie 'Wo Lamhay'. He also tried his talent in film production.   He ventured into the arena of film production too. He did a joint project 'Virsa' with India which attained immense popularity. 
As a Host
He also hosted for TV and performed on borders to boost the morale of our Pakistani soldiers. He made a documentary series titled ' Har Dam Tayar ' in 2002 which included:
For Pakistan Army: Sons of The Soil
For Pakistan Navy: Power of the Sea 
For Pakistan Air Force: Flying Tigers 
Political Career
In May of 2017, Ahmed decided to join politics and founded his political party with the name 'Barabari Party Pakistan.' His party works for the common man and laborers. He is of the view that negligible attention is paid to the well being of this class. That's the reason behind the formation of this party. He is the Chairman of Barabri Party Pakistan.
As a Philanthropist
He is a man who feels the pain of humanity. That's why he is making so many efforts that will benefit the people of his homeland.  In 2017 UNICEF and Health Ministry appointed him Pakistan's Ambassador for polio eradication. For this campaign, he sang 'Khushe Ho Terae Char Soo'. For awareness of people about the harmful effects of drug addiction he sang 'Tm Abhi Tu Aa Kar', he portrayed the social effect of drug intake on an individual through a video on this song. For US Aid project he sang 'Taleem Sab Kay Liye'. Under the 'Talem For All' project, he is promoting education in Pakistan's most underdeveloped and backward areas by operating ten schools.
International Youth and Workers Movement
Jawad always desired to make this place where there is no discrimination of gender, race, ethnicity, nationality, and religion. A place where all human beings have equal access to resources and opportunities. To fulfill his dream, Jawad founded IYWM, i.e., 'International Youth and Workers Movement' in 2011. The main purpose behind this was to elevate socio-political apprehension among Pakistani youth and the working group and educate, empower and inform them. 
He got a platform to express his ideas. He addressed youth and working people via trade unions, talked on youth festivals and in educational institutes. He expressed his thoughts on the exploitation and oppression of workers, lack of safe workplace and social security for them, their insufficient wages, and lack of health and education facilities for their family members. He carried out many campaigns via this platform.
Other Campaigns
He led a campaign for the fire victims of Baldia Factory to obtain compensation for the loss they faced in the form of the death of their loved ones.  
He spoke on many platforms against the decision of the Pakistani government of privatizing  state institutions such as PIA and Wapda. He actively participated in rallies and protests.
He addressed gender problems and the value of women's involvement in public life. His songs, such as "Ham Hein Nojawan" and "Sunno Bachoo, Uthaao Bastaa" particularly address this problem.
He carried out a campaign "Restore Student Unions" in Pakistan. 
As he is a celebrity, he used his stardom in a useful manner by talking in TV programs and talk shows about the exploitation of the poor.
Jawad Ahmed Albums
Bol Tjhe Kia Chahye
Uchyan Majaajan Aali
Jind Jaan Sohniyan
Love, Life, Revolution
Jawad Ahmad Songs
Allah Mere Dil Ke Andar
Aaa Jaa Hun Dholnaa
Bin Teray Kiya Hai Jeena
Tu He Dildaar Hai
Bantoo Di Jan Haan Mein"
Uchayan Majaajan Wali"
Mehndi
Dosti
Aye Mehndi Ke Ye Raat, Gori Karat Singhar
Aasmaan se unchaa
Aaj dharti ko rang day
Social Media Handles
His social media accounts include