Amjad Sabri was a Pakistani Sufi poet, Naat reciter, and singer. He was born into a qawwal family and was a son of Qawwal Ghulam Farid. He used to perform on stage with his father at the age of 12. During this time, he became a well-known qawwal of the subcontinent, which often recited qawwalis written by his father and uncle. After the death of his father and uncle, he carried out their musical legacy, and with his hard work, he made a name for himself in the world of qawwali. This article has all the information about Amjad Farid, including Amjad Sabri Biography and Amjad Sabri Family.
| Title | Description |
| --- | --- |
| Personal | |
| Name: | Amjad Sabri |
| Local Language Name:: | امجد صابری |
| Famous As: | Qawaal |
| Nationality: | Pakistan |
| Residence: | Karachi |
| Education: | He received Music education |
| Religion: | Islam |
| Profession: | Chorus singer and Lead Qawwali Singer |
| Years Active: | 1982-2016 |
| Genre: | Sufi |
| Website: | https://www.facebook.com/AmjadSabriFamily/ |
| Born | |
| Date: | 23rd December 1970 |
| Place: | Karachi |
| Family | |
| Spouse: | Married |
| Children: | 5 |
| Parents: | Ghulam Farid Sabri and Asghari Begum |
| Siblings : | Azmat Farid Sabri, Sarwat Farid Sabri and Talha Farid Sabri |
| Relatives: | Maqbool Ahmed Sabri (uncle), Mehmood Ghaznavi Sabri(Uncle) Kamal Sabri (Uncle) |
| Died | |
| Date: | 22nd June 2016 |
| Rest Place: | Karachi, |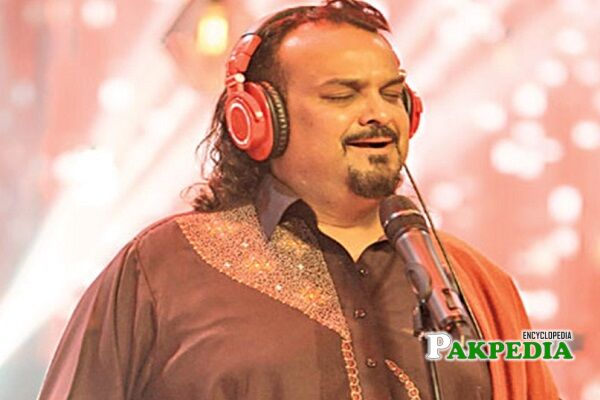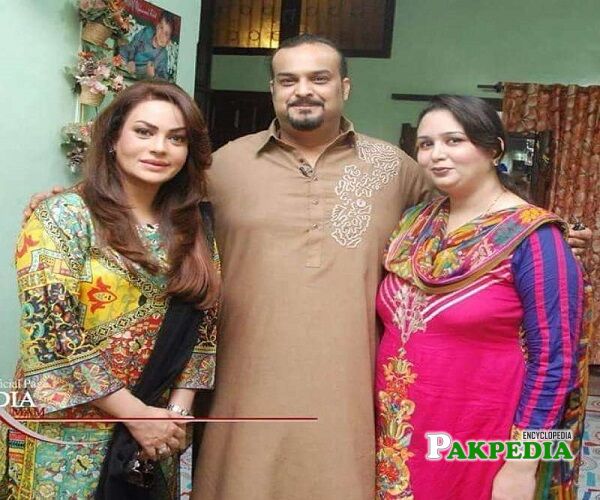 Amjad Sabri Biography
The late Amjad Farid Sabri was a cheerful, courteous, and competent artist. All his life he recited hamads, Naat and Manqabat, took the name of Allah's Messenger and in this way, he gained fame. Amjad started his career in poverty, and then he became a cherisher of the poor. His voice was a bit different from his father's, but when he sang, he wisely copied his father's voice. In the world of poetry, he has very little work of his own. 
Amjad Sahab mostly read his father's words. Now it is a matter of luck that he was destined to have more fame and fortune than his father and uncle. He did not associate with anyone sect. His art was a source of devotion for all. There was an attraction in his personality that everyone fell in love with him. He also abandoned conservatism when it came to clothing. He also wore jeans and a kurta and wore traditional Qawwal party attire. Pakistani Government awarded him Pride of Performance and Sitara E Imtiaz. 
Amjad date of birth
He opened his eyes on 23rd December,1970 in Qawaal Mohalla of Liaqatabad area of Karachi.
Education of Sabi
Amjad started learning the art of qawwali from his father when he was nine and performed on stage for the first time in 1988 at the age of 12.
Amjad Sabri Family
Amjad belonged to the well-known qawwal Sabri family and was the son of Ghulam Farid Sabri. Maqbool Sabri and Ghulam Farid Sabri introduced Qawwali all over the world and gained prominence in mystical discourse. The two brothers also sang qawwalis for Pakistani films. Their first film qawwali 'Mera Koi Nahein Hai Teray Siwa' was sung in 1965 for the film Ishq-e-Habib.
The Sabri brothers were artists, and it is a marvel of their art that they not only recited hamds, naats and, manqabats, but also excelled in the field of political qawwalis and film songs. After the demise of Ghulam Farid Sabri and Maqbool Sabri, this family art was further developed by Amjad. He was the third of Ghulam Farid Sabri's five sons.
Career
Initial Career
He started learning the art of qawwali from his father at the age of nine. He first performed on stage at the age of 12 in 1988. Apart from this at an early age, he also performed Allama Iqbal's Dua (Lab Pay Ati Hai Dua Bin Ke Tamna Meri) in the Pakistani film 'Sahara' and got the same popularity as his father. In his father's life, he used to attend concerts with him, but after the death of Ghulam Farid Sabri in 1994, he started performing as a central qawwal himself.  
In 1996 he made his own party and added his friends and brothers as members. In 1997 Oriental Star Agencies released his 1st album titled 'Balaaghal Olaa Be Kamal He'. He has performed in various countries around the world, including the United States, the United Kingdom and Canada, and has tried to maintain the style of his father and uncle. 
Amjad Farid was a great lover of Muhammad(S.A.W.W) and the family of Muhammad(S.A.W.W) and left a precious manqabat among his fans (Mein Qaabar Andhairi Mein Ghabraon Ga Jab Tanhaa). His performance 'Aj Rang Hai' with Rahat Fateh in Coke Studio proved to be his last performance of life.
Famous Qawwalis
Sabri managed to gain popularity all over the world due to his excellent voice and individuality and people in India were also obsessed with him. Amjad introduced new experiments in the field of Qawwali to make it popular among the people and presented it with innovation. 
One of his most famous qawwali was to sing his father and uncle Maqbool's qawwali 'Tajdar Haram' in a new style, which became very popular. Another of his famous qawwali was 'Bhar Do Jhooli', which was sung by his father and uncle before him. Another famous qawwali of Amjad was 'Mera Koi Nahin Hai Tere Siwa'. Similarly, Khawaja Diwani was also very popular among people. And another famous qawwali was 'Ali Kay Sath Hai Zehra Ki Shadi.'
Amjad Sabri Death
He was shot dead by two armed motorcyclists on June 22, 2016, in Liaquatabad Town, Karachi. His funeral prayers were offered in front of Iram Bakery on Liaquatabad Road. Thousands attended his funeral. He was buried in the compound of Pir Hairat Shah Warsi's mausoleum in Paposh Nagar Cemetery. The grave of his father, Ghulam Farid Sabri, is also present in the same compound. There was a strong public reaction in Pakistan to the news of his assassination. 
Many political leaders, including the Prime Minister of Pakistan and the Chief Minister of Punjab and the Chief Minister of Sindh, condemned it. At the same time, many actors and singers also condemned it. Many celebrities in neighboring India also expressed regret and condemnation over the murder of Amjad Sabri. He is survived by a wife and five children. 
Amjad Sabri Qawwalis
Mera Koi Nahi Ha Terey Siwa
Bhar Do Jhooli Meri Yaa Muhammad
Mera Koi Nahi Ha
Phr Dekha De Haram
Saverey Saverey  
Balaghal Ullaa Bay Kamale Hi
Ban Gai Baat
Bhar Do Jhooli Meri
Jis Ney Madiney Jana
Saqia Aur Pilaa
Bar Sabil E Dil Faarsi
Kaash Ye Dua Meri
Khaasa E Khasane Rasool
Ramazan Aa Gaya
Uthoo Rindo Piyo Jam-e-Qalandar
Duaa
Yaa Mustafa
Meri Taubaa Qabool
Morey Aangna
Yaa Muhammad Noor-e-Mujasam
Andheray Ke Dil Main Chirag-e-Muhabbat
Main Nazar Karo Jan-e-Jigar
Touloh-e-Seher Hau Sham-E-Galander
Sare La-Makan Se
Ya Mohammad SAW
Laal Meri Pat Rakhiyo Bhaala
Sakhi Lajpaal Ho Sarkaar
Taajdar-E-Haram Ho Nighaa-E-Karam
Deewanaa Deewanaa Khawaja Ka
Haleema Goud Main Teri
Allah Allah Allah
Karam Ye Mujh Pe Hameshaa
Khabraam Rasida
Salley Alla Subhaan Allah
Taiba Ke Jaane Waley
Yaa Ali Maula Ali Mushkil Kasha
Kaabe Ki Rounaq
Mere Liye Har Gulshan E Rangeen
Allah Hu
Tauba Qabool Ho Meri
Yaa Rab Meri Soyi Hui Taqdeer
Ajmeer Ke Walii
Kaisa Lage Ga
Bar Sabil E Dil Farsi
Kaash Ye Dua Meri
Social Media Handles
His social media fan page includes