Jamil Fakhri was a Pakistani television and stage artist who showed his versatility in various stage dramas and television shows and had worked with many notable artists throughout his career. His death was the significant loss for PTV with whom he remained associated for many years.
According to sources, the reason behind his death is his son's early demise, who was brutally killed in the US. He received the Pride of Performance Award for his services in media. This article has every information about him, including Jamil Fakhri Biography.
| Title | Description |
| --- | --- |
| Personal | |
| Name: | Jamil Fakhri |
| In Urdu: | جمیل فخری |
| Native Name : | Mohammad Jamil |
| Famous As: | Actor |
| Nationality: | Pakistani |
| Residence: | Lahore |
| Education: | Graduation |
| Religion: | Islam |
| Profession: | TV and film actor |
| Awards : | Pride of Performance & Nigar Award |
| Born | |
| Date: | 1946 |
| Place: | Lahore, Pakistan |
| Family | |
| Children: | Ali Ayaz Fakhri |
| Died | |
| Date: | 9th June 2011 |
| Case of Death: | Paralysis |
| Rest Place: | Lahore, Pakistan |
| Career | |
| Years active : | 1984- 2009 |
| Started Work: | National Bank of Pakistan |
| Started Theater : | WAPDA Auditorium and Alhamra Arts Council |
| Known for : | playing a police inspector in PTV drama Andhera Ujala (1984-1985) |
| Popular TV plays: | Tanay Banay, Daldal, Waris, Andhera Ujala, Bandhan and Ek Mauhabat Sau Afsanay |
| Films: | Fakhri acted in more than 50 films |
| Last play: | Dil Day Boohay on PTV |

Jamil Fakhri Biography
Jameel Fakhri is a legendary Pakistani television artist who started his career as a Banker and later joined Wapda Auditorium and Alhamra Arts Council and started doing theatre. He did various notable theatre plays, and PTV shows that is still acknowledged.
He became famous with his character of 'Jaffar Hussain' that he portrayed in a striking play 'Andhera Ujhala.' His last play on aired when he admitted to the hospital in his final days. Fakhri was honoured with many awards for his contribution to the media industry. Despite several years, his work is still appreciated.
Fakhri Date of Birth
He was born in 1946 in Lahore.
Jamil Fakhri Family
He was born in an ordinary family. He got married and had 4 sons. One of his son Ali Ayaz Fakhri kidnapped on 7th December 2010 in the United States where he was living. Later, he was killed by them, and according to sources, his body parts were cut into pieces and later set on fire.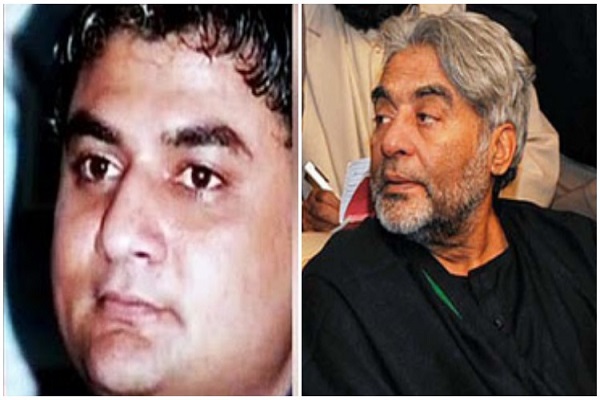 Showbiz Career
After doing a job in the National Bank, he joined theatre and started working there. With his dedication and versatility, he got noticed by many striking directors that gave him a chance to work with them. His Showbiz journey remained fantastic as he worked in many super hit plays and remained attached to PTV for several years.
One of his famous plays 'Andhera Ujala' where he played the character of a policeman that became his identity. One of the notable stars with whom he had companionship was Qavi khan to whom he used to call Khan Baba. His last play was 'Dil Day Boohay' that aired on television during his last days.
Jamil Fakhri Dramas
Waris
Ureek
Alif Noon
Jheel
Aaj Ka Khail
Alif Laila
Aik Mohabbat Sau Afsanay
Zakhera Andozi
Jamil Fakhri Death
After the demise of his son, he suffered a stroke after being in stress for many months. On 31st May 2011, he was admitted in hospital where he went into Coma for a few days. On 9th June 2011, he left the world forever in Lahore. His absence is still missed by his fans.