Izhar Qazi started his career with Karachi TV in the '80s and reached the heights of fame quickly. He played memorable roles in multiple TV dramas and movies. When he shifted to Karachi, three of his advertisements also aired on TV. He played central and supporting roles in more than 50 films.
He came, he saw and conquered is true of him. This article has everything about him, including Izhar Qazi Biography.
| | |
| --- | --- |
| Name |  Izhar Qazi |
| Famous As |  Actor |
| Residence |  Karachi |
| Date of Birth |  15th September 1959 |
| Place |  Karachi, Pakistan |
| Awards |  He received various Awards |
| Education |  LLB from SM Law College Karachi |
| Profession |  Actor and Singer |
| Date of Death |  24th September 2007 |
| Rest Place |  Karachi |

Izhar Qazi Biography
He had a passion for singing since childhood, but luck drew him to the city of acting. He is one of the industry actors who got the opportunity to work with Sultan Rahi in films. His films proved to be a milestone in the box office. Moreover, he has received numerous awards, including the Nigar Film and National Awards, for his outstanding performance.
Izhar Date of Birth
He was born in a pious family on September 15, 1959, in Karachi's Khada Market area.
Education of Izhar
After getting his primary education from a local school, he passed matriculation from Haji Abdullah Haroon Secondary School in a prominent position. He graduated from SM College Karachi with a first position. Later he passed the MA Economics examination from Karachi University in First Division and passed LLB from SM Law College Karachi with distinction marks.
Career
Initial Career
In search of employment, he eventually found Pakistan Steel Mill, where he worked as an admin manager. At a wedding party attended, the famous TV writer Fatima Suraya Bijaya discovered a new hero in the form of Izhar Qazi. Fatima called him for an audition, and this audition was the reason for his appearance on TV.
TV Career
After working in a few short dramas, the drama serial "Anna" was the first project that took him to the heights of fame. In this serial, his heroine was Mehreen Elahi.  Qazi also showed the essence of acting in the drama series 'Daira,' 'Thakan,' and 'Zad E Rah.'
In the drama serial 'Gardesh,' he showed the essence of acting with Rohi Bano and Anita Ayub.
Film Career
After 'Anna,' director Nazar Shabab's eyes were fixed on him, so he signed him with Sabita and Geeta Kumari in his film 'Ruby.' Thus, this handsome hero started shining from the small screen to the big screen. This film was a success, and therefore, the doors of the film industry opened for him.
The film Ruby was released in 1986. In the same year, his first film, 'Bangkok Ke Chor,' was also released with director Jan Mohammad. In 1987, his third film, 'Luan Nepal' (directed by Wazir Ali), was released. He played the role of Young to Old in his third film and worked confidently with heroines like Shabnam and Sushma Shahi.
'Manila Ke Bijliyaan,' 'Himat Wala,' 'Nijaat,' 'Mera Insaf,' was released in 1987. In the same year, his first Punjabi film 'Dulari'  was liked by the audience and also the duo of him with Anjuman. In 2002, his Punjabi film Bali Jetty was released and achieved remarkable success.
His movie 'Daman Aur Changari' was released in 2004. In 2005, his movie 'Parcham' was released.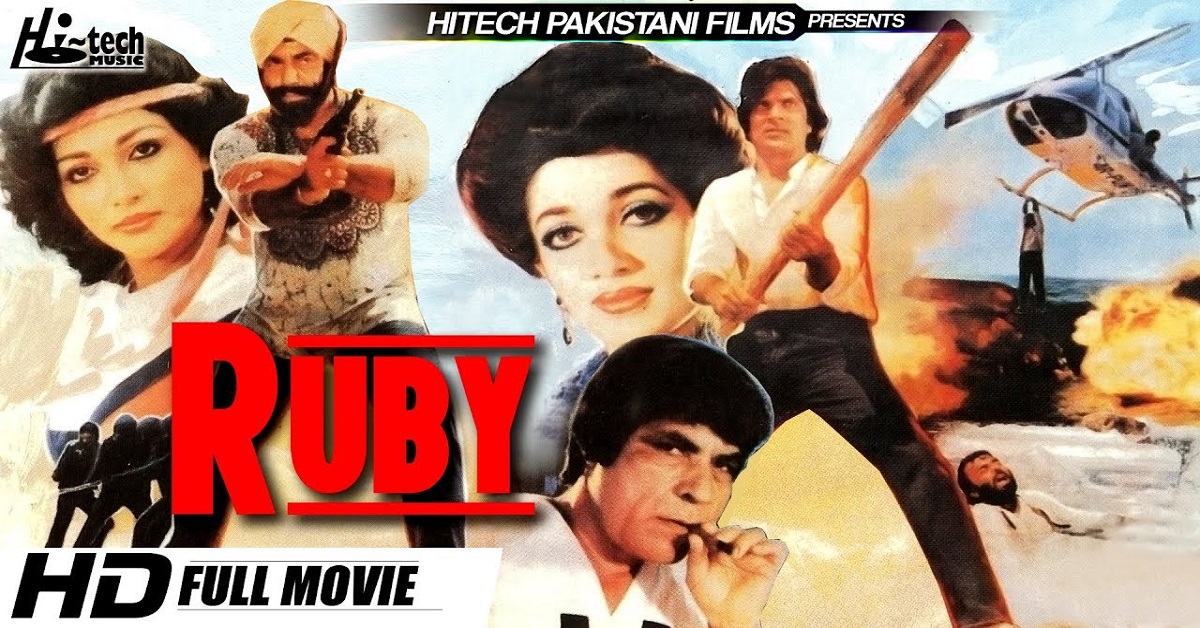 Farewell to Film Industry
After that, the film industry began to decline, and non-standard films started to be made. He said goodbye to the film industry and started his own business.
Music Career
He had a good voice, so he also tried his singing talent. Sonic Company and Eagle Company released his two audio cassettes. Their music video 'Pehle Aik Nazar Mein' was released on NTM. 'Mein Hun Banjara' was released on PTV, 'Kese Sapnay Sajaon Kese Deep Jalaon' (Telefilm Zakham) was released on NTM.
He also did a program on the radio. His show 'Sialkot Ke Awaz' from Radio Pakistan Sialkot became very popular. The program was broadcast live on the radio for five hours.
Izhar Qazi Death
On September 24, 2007, he was rushed to a nearby hospital due to a cardiac arrest where he passed away, leaving millions of fans in mourning. Before his death, he worked with his friend Junaid Jamshed on the Holy Quran's English interpretation, but life did not give him respite. He was surpassed by a widow, four daughters, and a son.
Izhar Qazi Dramas
Anaa
Dairaa
Garddish
Zakham
Gunaahgar
Pani Pey Naam
List of Films
Nijaat
Ruby
Bardaasht
Dakoo Chor Tay Sipahi
Love In Nepal
Rakhwaala
Dulaari
Manila Ke Bijliyaan
Mera Insaaf
Allah Dad
Noori
Baghi Hasena
Loha
Daaman Aur Chingaari
Baali Jati
Hawwa Ke Beti
Duniya Sey Kiya Darna
King Maker
Kaalay Naag
Ghaail
Dewar Deewanay
Mard Jeenay Nahein Detay
Kaala Raaj
Dushman Da Kharaak
Aulad Ke Qasam
Foja
Cheez Bari Hei Mast Mast
Aalmi Ghundaay
Sakhi Baadshah
Jungle Ka Qanoon
Gabhar Singh
Golden Girl
Dam Mast Qalandar
Khazaana
Laila
Mach Jail
Pajero Group
Sar Kata Insan
Gujar Badshah
Khan Bahadur
Zameen Asmaan
Jannat
Gundaa
Tadgaar
Bay Taaj Badshah
Naagin Sapaira
Iradaah
Hero
Ishq Zindabaad
God Father
Bakhtawar
Charaagh Bali
Wattan Key Rakhwaalay
Abdullah The Great
Number One
Aalmi Jaloos
Jangi
Leader
Insaniyat Key Dushman
Phoolan Devi
Khan Pa Japan kay