Mohammad jaam commonly known as Jam Saqi was a Pakistani politician from Sindh who faced many hardships in Life and during his political career who was imprisoned for many years but he didn't lose hope and worked hard for the best.  He died on 5th March 2018 because of Kidney Failure.
| Title | Description |
| --- | --- |
| Personal | |
| Name: | Jam Saqi |
| In Urdu: | جام ساقی |
| Famous As: | Politician |
| Nationality: | Pakistani |
| Residence: | Hyderabad, Sindh |
| Education: | Masters |
| Religion: | Islam |
| Profession: | He was a Politician from Sindh Pakistan |
| Born | |
| Date: | 31 October 1944 |
| Place: | Chhachro, Tharparkar, Sindh, Pakistan |
| Family | |
| Spouse: | Sukhan and Akhtar Sultana |
| Parents: | Mohammad Sachal |
| Died | |
| Date: | 5 March 2018 |
| Rest Place: | Hyderabad |
| Career | |
| Political Party: | Pakistan Peoples Party |
| Time Period : | Since 1993 |
| Old Political Affiliations: | Communist party |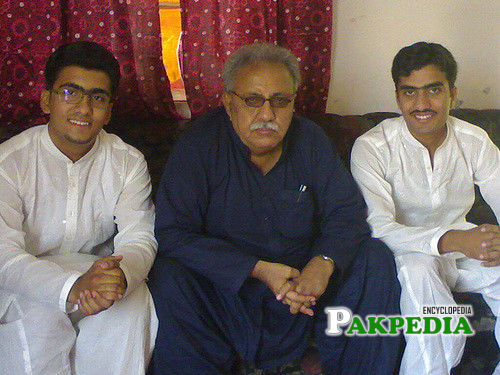 Biography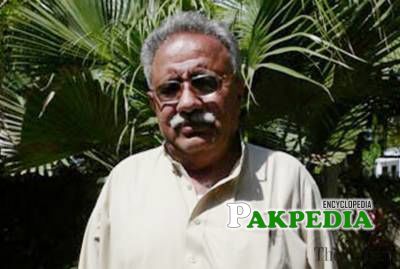 Mohammad Jam, commonly known as Jam Saqi, is one of the few Pakistanis who have become legends in their own lives. He was born on October 31, 1946, in Janjhi village of Tharparkar district in a family of teachers. His father, Mohammad Sachal, was a dedicated educationist, who was instrumental in the opening of many schools, particularly those for girls, in Thar. Jam Saqi's mother Menhbai was illiterate at the time of her marriage but Mohammad Sachal taught her to become a teacher as well. Jam Saqi once inspired Pakistani youth in a very big way. During Zia ul Haq's rule, one could see wall chalking from Karachi to Gilgit seeking his release from prison. He earned this eminence through sheer dedication and sacrifice for the cause of the downtrodden, the disadvantaged and the marginalized. [1] Biography Biography  
Education
Saqi passed his matriculation examinations from Local Board High School, Chachro in 1962. Later, he studied at Government College, and Sachal Sarmast Arts College Hyderabad, and Sindh University, Jamshoro from where he did his Master's. He told in an interview that a retired primary teacher Inayatullah Dhamchar who visited our school on October 16, 1961, where I delivered a speech on Liaquat Ali Khan in a debate was impressed by me and brought me in touch with the underground Communist Party of Pakistan. [2] Education Education
Personal Life
Saqi was imprisoned for more than 15 years because of his political activities. During his period of jail his wife Sukhan have suicided as she read a news paper in which she read news assumption about Jam Saqi death. He left the Communist Party in 1991 and joined the Pakistan Peoples Party and the Trotskyist The Struggle group. He than got married to  married to Akhtar Sultana. [3] personal life
Political Career
Jam Mohammad  remained the president of the Sindh National Students Federation in the 1960s. Jam Saqi is remembered as the leading advocate against the one-unit formula. In the 1970s, he became a member of Comrade Haider Baksh Jatoi's Sindh Hari Committee and was joint secretary of the National Awami Party. Afterward, he joined the Communist Party of Pakistan and became its secretary general.  He remained detained during the General Zia ul Haq government for eight years on charges of treason. In his political career, he spent around 15 years behind bars in total. Jam Saqi left the communist party in 1991 and joined the Pakistan Peoples Party in 1993. He authored seven books.  [4] Political career
Arrestment
Jam Saqi has been to jail for a number of times. He was first arrested on March 5, 1967 for agitating against the intervention of bureaucracy in universities. Total time he has spent behind the bars — including the days he was kept at Lahore's infamous Shahi Qila detention centre — is no less than 14 years with the longest single stint being eight years long. During Zia's dictatorship he was tried in Karachi by a military court for treason, a charge that carries death penalty. People who appeared during the trial as his defence witnesses included Khan Abdul Wali Khan, Ghous Bux Bizenjo and Benazir Bhutto.
Book on Jam Saqis Life
he Sustainable Development Policy Institute (SDPI) hosted the launch of Challe Chalo Keh Woh Manzil Abhi Nahi Aye, a book authored by Ahmed Salim and Nuzhat Abbas on the life of veteran politician and political activist Jam Saqi. It highlights various dimensions of Saqi's struggle for the restoration of democracy and for ensuring fundamental human rights. This beautifully written, simple book traces the tale of communist Pakistan including the murder of Hassan Nisar, the difficulties communists underwent, their underground lives and the sacrifice of a personal life. With this book we see a revival of progressive communist Urdu literature."  [5] Book on Jam's life
Death

Veteran Sindhi politician Jam Saqi passed away in Hyderabad, local media reported on Monday 5th March 2018. Family sources confirmed the death and told that Saqi died of kidney failure. He was also suffering from multiple ailments, they added, informing that Saqi will be laid to rest in Hyderabad. May his soul rest in peace. [6] Death Death