Jahangir Tareen is a senior politician in Pakistan. He has been three times elected as a member of the National Assembly of Pakistan. Tareen has played a vital role in the making of the current government of PTI in federal and Punjab. Apart from politics, he has been a successful businessman in Pakistan. He has major shares in the Sugar industry, Milk production, Farming, and food industry. He is one of the wealthiest men in Pakistan. This article has all the information about Jahangir, including Jahangir Tareen Biography.
| Title | Description |
| --- | --- |
| Personal | |
| Name: | Jahangir Tareen |
| In Urdu: | جہانگیر ترین |
| Full Name: | Jahangir Khan Tareen |
| Famous As: | Politician |
| Nationality: | Pakistani |
| Residence: | Lodhran |
| Education: | MBA |
| Alma mater: | University of North Carolina |
| Religion: | Islam |
| Profession: | Politician and Businessman |
| Height: | 6`2 |
| Website: | https://twitter.com/jahangirktareen |
| Born | |
| Date: | 4 thJuly 1953 |
| Place: | Comilla, East Pakistan (now Bangladesh) |
| Family | |
| Spouse: | Married |
| Children: | Seher Tareen, Meher Tareen, Ali Tareen, Mariam Tareen |
| Parents: | Allah nawaz Tareen |
| Siblings : | Alamgir Khan Tareen |
| Relatives: | Makhdoom Ahmed Mahmood (brother in law) |
| Career | |
| Political Party: | Pakistan Tehreek-e-Insaf |
| Serve As: | Secretary General of Pakistan Tehreek-e-Insaf |
| Member of the National Assembly | |
| Constituency: | NA-154 (Lodhran) |
| Assumed office: | 2015 |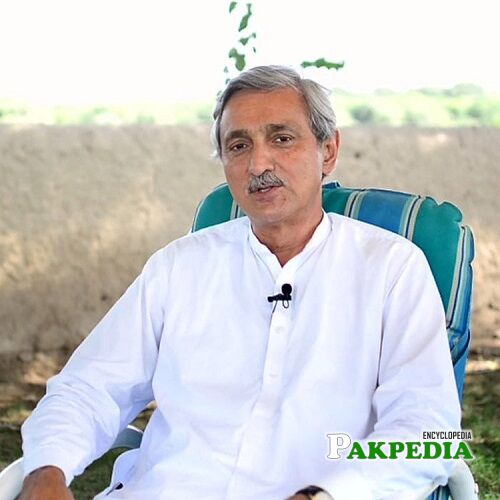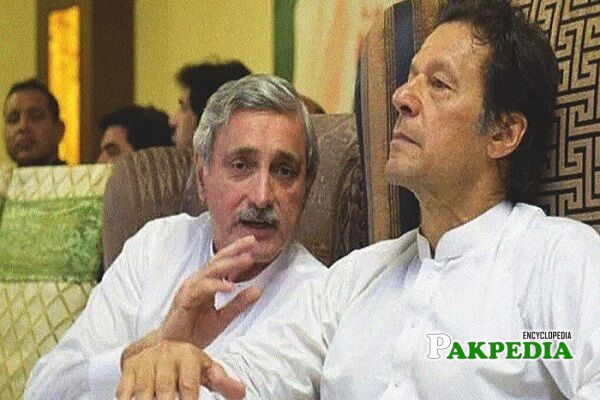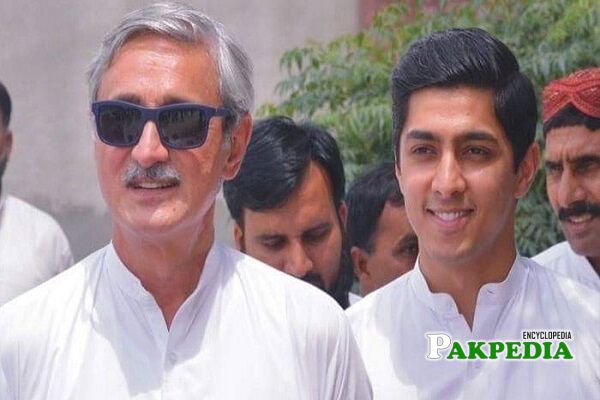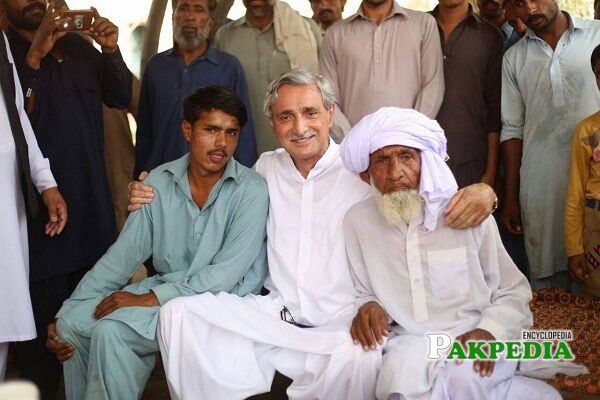 Jahangir Tareen Biography.
Tareen is one of the most successful businessmen and politicians in Pakistan. He is the CEO and Shareholder of JDW Group and has 27000 acres of land for Sugar farming. His business includes Milk production and processing, United foods private limited, JK Groups, Aviation service, and many more. He is likewise the owner of many Sugar Mills. Khan has also worked on various positions at the national level. 
Having vast experience in agriculture, he was appointed as an advisor to the Chief Minister of Punjab, Pervez Ilahi in 2002. He was also assigned the Ministry of Industry in 2004. Before establishing himself as a businessman and politician, he was a lecturer and a banker. He also had the intention of making his political party before he joined PTI as he considered it similar to his vision.
Tareen date of Birth
Jahangir was born on 4th July 1953 in Chittagong, Bangladesh. At that time, it was called East-Pakistan. Currently, he is the resident of Lodhran.
Education of Jahangir
Jahangir studied his early education in Karachi. He graduated from Forman Christian College Lahore in 1971. After his graduation, he went to the USA to pursue a Masters Degree. Tareen did his MBA from the University of Carolina USA. His Master's Degree in Business has contributed much to his vast business. After completion of his education, he was appointed as a lecturer in the Department of Public Administration, University of Punjab. He also worked at Grindlays Bank for a short time.
Jahangir Tareen Family
Jahangir is the son of Allah Nawaz Tareen. He married Amina Tareen and is blessed with 4 children; three daughters and a son. His elder daughter Sehar Tareen is a notable Pakistani Fashion designer while his younger daughter is a Publishing Editor at Paparazzi Magazine. His only Son Ali Tareen has achieved his degree from Oxford University. Currently, he runs a cricket franchise, Multan Sultan, and an NGO. His sister Seemi Ezdi is also a politician and has received a ticket for senate from PTI. One of his cousins, Haroon Akhtar, likewise belongs to the same field.
Political Career
Initial Career
The political career of Tareen started with PMLQ when he was elected from NA-195 on the ticket of PMLQ in 2002.  Having enormous agricultural experience, he was appointed as an advisor on agriculture and social sector initiatives to the Chief Minister of Punjab, Pervez Ilahi. In 2004, he was included in the cabinet of Shoukat Aziz as a minister of Industry and production and worked as a minister from 2004 to 2007. Due to his expertise, economic statistics increased rapidly.
Tareen and PTI
In 2008, he contested election from the seat of PMLF at NA-195 and won it.  After a few years, when he made a forward block in the party, he resigned from his seat and joined PTI.  As the popularity of PTI was rising, so did Jahangir Tareen. He was made the Secretary-General of the Party in 2013 based on his experience and pure career. This was the time when Tareen re-emerged as a new leader. As an industrialist and one of the wealthiest men of the country, he is said to be the one financing PTI for its anti-government movements and rallies that mobilizes the youth against the status quo and for a change in the political life of the country. Despite his investment in Lodhran in business as well as in the social sector, he lost the 2013 election from NA-154 miserably. It was the first-ever major blow to his political career. He came back victorious in the same constituency in the by-elections in 2015 after the election in NA-95 was considered as irregular and mismanaged.
Disqualification of Tareen
The second blow to his vibrant political career was faced in December 2017 when he was disqualified by Supreme Court for not declaring an offshore company in his assets. This time, he had to lose his seat that he won after a severe defeat. He also had to step down as secretary-general of PTI. After having no chance of holding a public chair, Tareen's importance never deteriorated on the national level. After supporting PTI's campaign for elections 2018, he was the one who would take his jet and gather independent candidates to make sure the formation of the government of Imran Khan. For one and a half years, he remained the right hand of Imran Khan despite not having any public office. Recently, news erupted of accusing Tareen, a part of the Sugar scandal that benefited Tareen along with other government officials.
Business Career
Jahangir is known for his ideas that he implemented in his business. He successfully turned 1500 acre barren land into fertile land from 1978 to 1997 at Lodhran and developed it into vegetables and fruit farms. The Farms now stretches to 2500 acres and experiments the latest agricultural technology successfully that are later adopted by Punjab Government as well. At the same time, he also worked as a Managing Director of Pepsi Cola Bottlers. 
In 1994, he entered into Sugar Industry when he set up a sugar mill in Rahim Yar Khan. It was the first project of the JWD group. Under his leadership, it has grown into a vast business. His other Businesses include Sugar production, Milk production and processing, United foods, paper manufacturing, and aviation services. In 1997, he was made the head of Punjab Taskforce on agriculture. With a commitment to uplift the social sector, Tareen heads the Pakistan Poverty Alleviation Fund that is set by IMF and Pakistan. 
Tareen as a Social worker
He is also a social worker and runs Tareen Education Foundation. So far, it has spent 300 million rupees in the last 6 years for up-gradation of existing government schools. Along with this, he has founded Punjab Vocational Training Council that develops the skills of the people for their financial independence 
Social Media accounts
His social media accounts include