Detail
Early Career
Zaidi is best known as lead vocalist and pianist of a classical band Kaavish (meaning: Struggle) along with Maaz Maudood who is a guitarist and backing vocalist, they achieved critical appraise with their music videos and singles released under band's name. there singles "Bachpan". "Choti Khushiyaan", "Tere Pyar Mein", "Apnay Watan Ki Mitti", "Moray Sayyaan" brought critical appraisal and earning him the Rising Star award at The Musik Awards 2006, and bagged nomination at 3rd Jazz IM Awards. In 2008 The Musik Award he received two nominations including Best Ballad Song and Best Lyrics. He received two nominations at 10th Lux Style Awards.
[2]
 Early Career 
Career as a solo singer
Jaffar career as a solo singer is only confined to music reality television series where together with Maaz he appeared as a featured artist in season 4, then he appeared alone as one of the house band member for season 7 and season 8, however in 2016, he marked as a music director and producer in season 9, where he served as one of six music producers on the show, producing and recording songs with assigned artist. His team includes
Ali Azmat
, Javed Bashir, Sanam Marvi, Ali Khan and Saieen Zahoor.
[3]
 Career as a solo singer 
Zaidis album Gunkali
Zaidi's album Gunkali received two nominations at 10th Lux Style Awards, including Best Artist for Zaidi and Best Producer for Faisal Rafi. Brought him a critical appraisal earning him a nomination at Best Debut award Zaidi has also appeared in music reality series Coke Studio in three seasons, both as a musician and as a featured artist. With season 9, Zaidi debut as a music director and producer leading a team of singers under his supervision. He is the son of legendary singer
Nayyara Noor
.
[4]
 Zaidi's album Gunkali 
Kaavish Band
Mini Bio
Kaavish a band from Pakistan was officially formed in 1999 by Jaffer Zaidi and Maaz Maudood. After performing as an underground band for 6 years the band released their first single video 'Bachpan' on music channels all over the country. The band marked their entry to the professional music scene with the success of this video. Soon they came up with two more videos 'Choti Khushiyaan' and Teray piyaar main'.
[5]
 Mini Bio -  Mini Bio 
Debut Album
The band started recording their debut album 'Gunkali' in 2007, they were signed by Fire records. The lyrics are written by Anwar Maqsood,
Sheheryar Zaidi
and Nayarra Noor. The fourth video of the band of the song 'Moray Sayyaan'  had been shot in Lahore and featured well known artists Sameena Peerzada and Faisal Qureshi. Fire Records  released the album later in March 2009.The News Instep Today and Dawn Images have declared Kaavish's debut album to be the most anticipated album of 2009. Kaavish's music does not target a specific market but appeals to audiences from the age of 7 to 70 and is anxiously awaited amongst the fan base they have acquired over a period of seven years.
[6]
 Debut Album 
The Band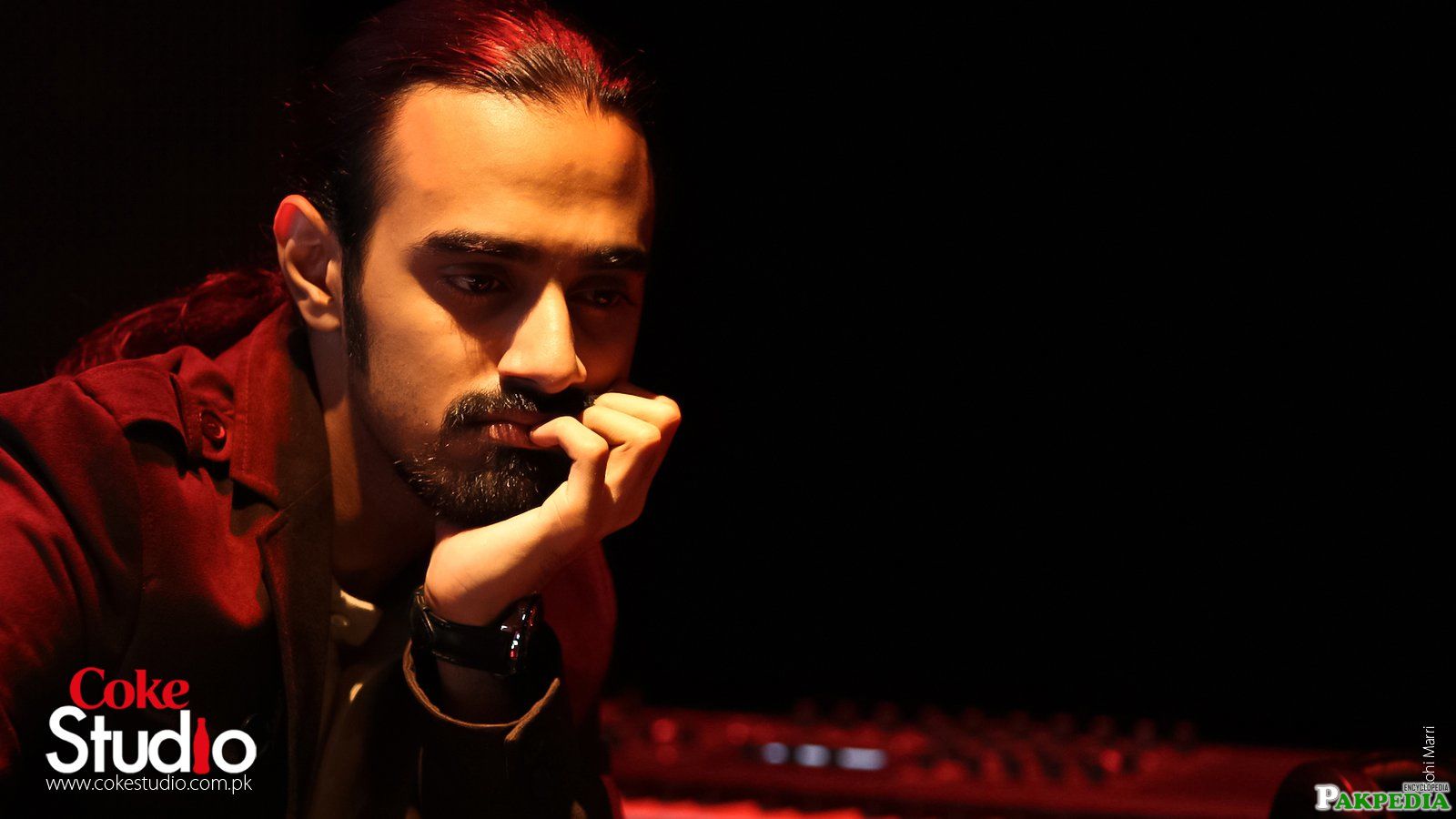 Jaffer took his first step at age one. Five minutes later he learnt how to run. Ten minutes later he banged on the keys of a toy piano and alas a musician was born. Jaffer's love affair with music began with his first seduction of the grand piano, which continued alongside his keyboard compositions. Even during his early experimentation with professional compositions, Jaffer remained engrossed in his education and never expected his passion to become his career. A few years later, he could not believe that he had never considered it. What started four years ago as meditation now found the attached label of a professional career for Jaffer. Through his music Jaffer wanted to bring a new sound to the already existing dimensions in the
Pakistan
music industry, his main interest being orchestral music. This journey turned into one of self discovery as he mastered his talent to sing as well as continuing to compose, often collaborating with different artists on various projects, composing music for their albums as well as composing melodies which would later form jingles that are just as contagious as his songs. Accompanying him on his personal journey is his fellow band mate Maaz.
[7]
 The Band -  The Band 
Personal journey With his fellow Band
If Maaz's cousin hadn't let him experiment with all of his instruments music might have never been an option. Maaz led a solitary journey experimenting in music until he met Jaffer. These modest beginnings took off in the 9th grade with the two of them playing at school concerts and in underground shows with Maaz's voice accompanying Jaffer's. This friendship that progressed over eight years slowly built a path from singing in front of the mirror to giving them a platform to express themselves on international level. As he now leaps into the world of fame and stardom, Maaz continues to work towards his MBA as well as his versatility in the field of music. As far as his musical career is concerned, Maaz feels that he is growing along with his band. Afterall, Kaavish in its true essence is the struggle to achieve the highest point- fortunately.
[8]
 Personal journey With his fellow Band 
Discography
Singles
"Bachpan"
"Choti Khushiyaan"
"Tere Pyar Mein"
"Apnay Watan Ki Mitti"
"Moray Sayyaan"
Television
Albums
Coke Studio
season 4: "Nindiya Re"
season 7: House band, (Piano, synth and String session)
season 8: "Neun La Leya" and House band
season 9: Music director.
season 10: "Faasle".