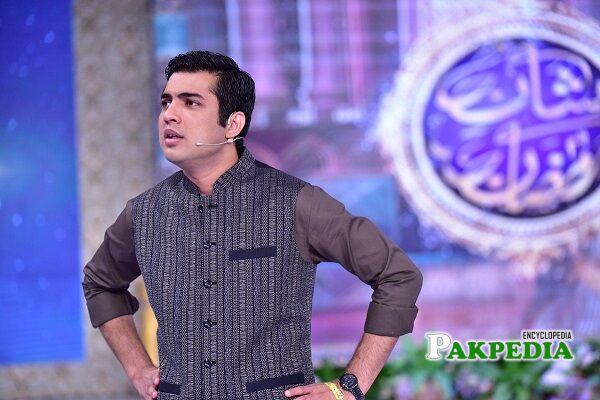 Iqrar ul Hassan Biography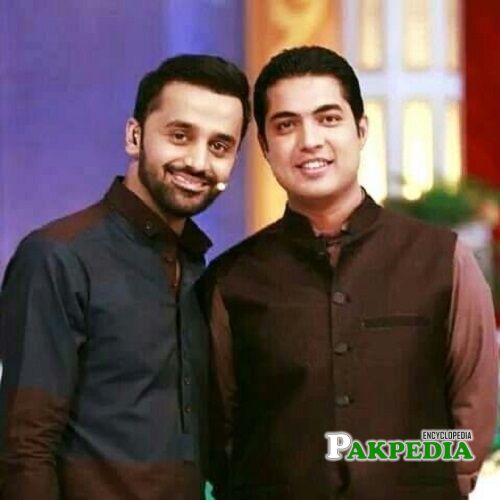 Iqrar ul Hassan and Waseem Badami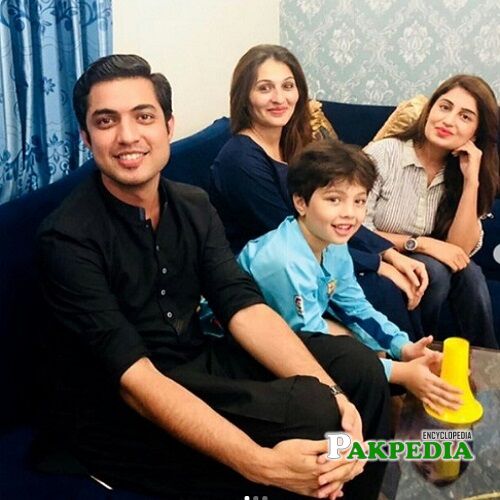 Iqrar ul Hassan Family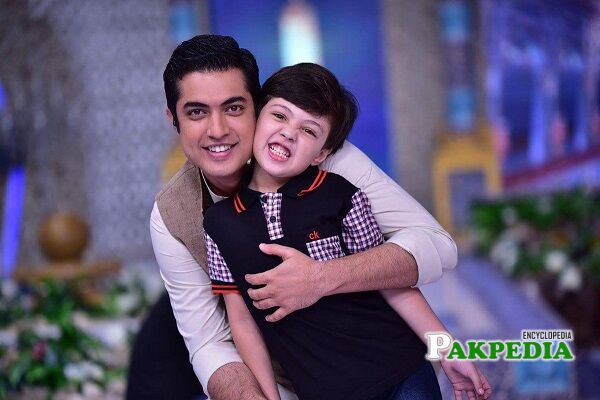 Iqrar ul Hassan Son
Iqrar ul Hassan Biography
Iqrar is an adequate and reasonable Pakistani television presenter and investigative Journalist. He is famous for hosting a program 'Sar-e-Aam.' The show is running on the television for a long time. Iqrar is considered as one of the leading journalists who expose fake spiritual people or corrupt people in his show. Once Iqrar was arrested for uncovering the weak security of Sindh for which he granted bail in a day. When it comes to assisting someone, he never misses a chance to support them fully.
Iqrar date of birth
Hassan was born on 29th May 1984 in Karachi. Currently, Iqrar is residing in the same city with his family.
Education of Iqrar
He obtained his education from the Government College (GC) University in Lahore.
Iqrar ul Hassan Family
Iqrar chooses this media profession on his own desire as none of his family members is a media person. In 2008 Iqrar got married to a female Journalist Qurat ul Ain with whom he has a Son Pehlaj Hassan. At a young age hi son is widely known for his sharp confidence and for playing the role of highly loved Qalb-e-Momin in drama serial 'Alif.' Surprisingly Iqrar again got married to another female Journalist Farah Yousaf in a private gathering and shocked people in 2012. Iqrar faced extreme criticism over his second marriage, yet both his wives are living together happily.
Career
As a News Caster
Iqrar kicked off his career with a news casting profession for ARY news and, with time, received immense popularity nationwide. He is one of the passionate and fearless Public figures who do what is right without thinking even twice.
As a Host
Despite serving as a newscaster for several years, Iqrar started getting acknowledged when he was offered to serve as a host for a show 'Sar e Aam' by ARY network. This show turned his popularity to another level. A robust, courageous, and fearless Iqrar ul Hassan has exposed thousands of people till now through this show. Iqrar, along with his group, is determined to eliminate all the wrongdoings from Pakistan at any cost.
He was likewise sent to jail for a day after exposing Sindh's weak security, yet he didn't step back and keep on going with the same enthusiasm and determination. Though Iqrar has been involved in multiple daring operations till now yet one of the challenging tasks that he performed along with his team was exhibiting unlawful and prohibited executions of Railway officials of Pakistan. They were caught red-handed by Iqrar for taking drugs and illegal Arms.
In 2017 Sar e Aam team started running a campaign for giving education to the students of TCF school in Karachi. He also demanded contributions from people. Since the release of Sar e Aam, he has been seen serving people for various cause that make him one of the responsible and cherished public figures.
Social Media Handles
His social media accounts include