Imran Farhat is a former Pakistani cricketer who joined Pakistan national team as an opening batsman. He represented the national side in all three formats of the game. He has registered several batting performances for Pakistan in international matches. He made his international debut in 2001. Imran is the son in law of Mohammad Ilyas who also served as a cricketer in the past. This article has all the information about Farhat, including Imran Farhat Biography.
| Title | Description |
| --- | --- |
| Personal | |
| Name: | Imran Farhat |
| In Urdu: | عمران فرحت |
| Famous As: | Romi |
| Nationality: | Pakistani |
| Residence: | Lahore |
| Education: | Not Known |
| Religion: | Islam |
| Profession: | Cricketer |
| Website: | https://twitter.com/imranfarhat1982 |
| Born | |
| Date: | 20th May 1982 |
| Place: | Lahore |
| Family | |
| Spouse: | Married |
| Children: | 2 daughters and 1 son |
| Siblings : | Humayun Farhat |
| Relatives: | Mohammad Ilyas (Father-in-law) |
| Career | |
| National Side: | Pakistan |
| Team Role: | Opening Batsman |
| Bowling Style: | Leg break |
| Batting Style: | Left-handed batsman |
| Matches: | 40 in Tests & 58 in ODIs |
| Wickets : | 3 in Tests & 6 in ODIs |
| Test Debut: | 8-12 March 2001 v New Zealand |
| Test Last: | 22-24 February 2013 v South Africa |
| ODI Debut: | 17 February 2001 v New Zealand |
| ODI Last: | 10 June 2013 v South Africa |
| T20 Debut : | 5 February 2010 v Australia |
| T20 Last: | 29 November 2011 v Bangladesh |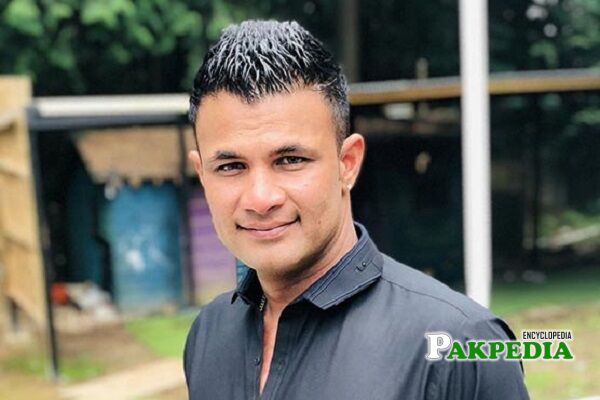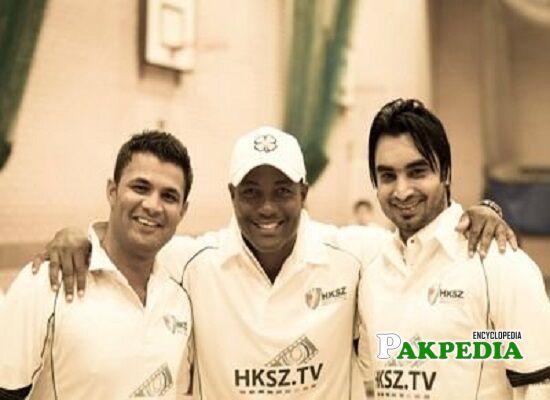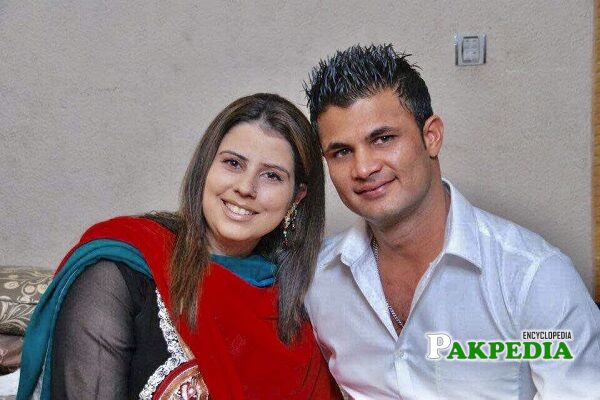 Imran Farhat Biography
Imran appeared in the national team as a defensive and durable opener. He also bowled in a few international matches and opened the batting in 40 test matches while making 2400-runs. In 77 test innings, he batted with an average of 32.00. He scored three hundred and fourteen fifties in his test career and took three wickets. In his ODI career, Imran batted in 58 matches and stroked 1719 runs with a batting average of 30.69 scoring one century and thirteen fifties in his ODI career. Imran also represented in 7 T20 international matches for Pakistan and showed his very average performance with 19 his highest score against Sri Lanka with a total 76-runs.
Imran date of Birth
He was born on 20 May 1982 at Lahore, Punjab. Currently, Imran is residing in the same city.
Imran Farhat Family
Imran married the daughter of Mohammad Ilyas, a former Pakistani test cricketer. He is blessed with three children, two daughters, and a son. His brother Humayun Farhat was also part of international cricket.
Cricket Career
Initial Career
He began his career at his early age of 15 and represented Karachi against Malaysia in 1997. Imran selected in international cricket in 2001 when he was a teenager.
Domestic Career
He has played plenty of domestic cricket. He debuted in 1997 in List-A cricket and played 213 matches in which he scored 7073-runs with an average of 35.54 in batting. He contributed with 14 centuries and 35 fifties with the highest score of 164 in a game. He bowled in List-A matches and dismissed 84 batmen with the best bowling in an innings of 4/13. Imran played 222 matches in his first-class career and gained 15288-runs with an average of 42.94 in 379 innings. 
He made 37 centuries and 70 fifties with triple hundred, and 308-runs is the best score in first-class. He got 116 wickets in his first-class career with the best bowling inning of 7/31. Imran participated in 67 domestic T20 matches and made two centuries and eight fifties with an average of 24.87. He played in many teams, including Pakistan, Lahore, Pakistan Reserves, Biman Bangladesh, Lahore Lions, Habib Bank Limited, Lahore Badshahs, Lahore Eagles, and ICL Pakistan XI.
Quaid-e-Azam Trophy
He represented Habib Bank Limited in the 2017–18 Quaid-e-Azam, and batted in this season successfully and made the highest scorer in the tournament with 494-runs in ten matches.
In 2018–19 Quaid-e-Azam Trophy.  Imran also made 744 in eleven matches with the leading scorer of the tournament.
International Career and Achievements
Imran debuted in international cricket on 17 February in an ODI match against New Zealand and debuted in test format in the same series against New Zealand. He started his test career with an average batting. After that, he went to domestic cricket for improvement. In 2003, he proved himself as a brilliant test opener against South Africa, and made maiden century with 235-runs in the series. 
Taufeeq Umar remained his opening partner in many matches and stayed along with him with many partnerships together. Imran also batted successfully and made century and 81-runs against India in a series. He was given a chance against New Zealand and made his third century with his test career's highest score of 117-runs in the year 2009. He dropped for three years after that he made a comeback, but unfortunately, he failed to perform and dropped since his last test match against South Africa. 
ODI Career
In his ODI career, he made his maiden hundred with 107-runs against New Zealand on 7 December 2003. He also has three fifties. In the series against New Zealand, he scored 348 runs with an average of 69.60. In 2004 he performed below average and dropped from the team. In 2011, he returned against Zimbabwe and made 75-runs. After that, he could not play much of international cricket, as he last played for Pakistan in 2013.
Social Media Handles
His social media accounts include