Faisal Iqbal is a former Pakistani cricketer who played for the national side as a middle-order right-hand batsman. Faisal is famous as a test player who has not played enough matches for Pakistan. Currently, he is serving as a coach. He is a nephew of Javed Miandad. This article has all the information about Faisal, including Faisal Iqbal Biography.
| Title | Description |
| --- | --- |
| Personal | |
| Name: | Faisal Iqbal |
| In Urdu: | فیصل اقبال |
| Famous As: | Cricketer |
| Nationality: | Pakistan |
| Residence: | Karachi |
| Education: | St. Patrick School |
| Religion: | Islam |
| Profession: | Cricketer |
| Born | |
| Date: | 30 December 1981 |
| Place: | Karachi |
| Family | |
| Siblings : | Fahad Iqbal |
| Relatives: | Javed Miandad |
| Career | |
| National Side: | Pakistan |
| Team Role: | Batsman |
| Bowling Style: | Right-arm medium |
| Batting Style: | Right-hand bat |
| Matches: | 26 in Tests & 18 in ODIs |
| Test Debut: | New Zealand v Pakistan at Auckland, Mar 8-12, 2001 |
| Test Last: | Australia v Pakistan at Sydney, Jan 3-6, 2010 |
| ODI Debut: | Pakistan v Sri Lanka at Lahore, Feb 19, 2000 |
| ODI Last: | Pakistan v West Indies at Multan, Dec 13, 2006 |
| First-Class Debut: | 1998/99 |
| First-Class Last : | Nov 5-8, 2016 |
| List A Debut: | 1997/98 |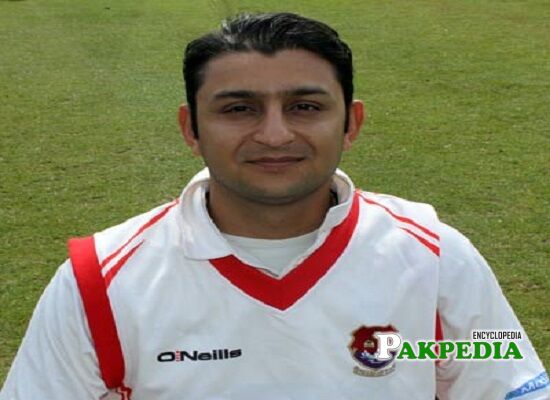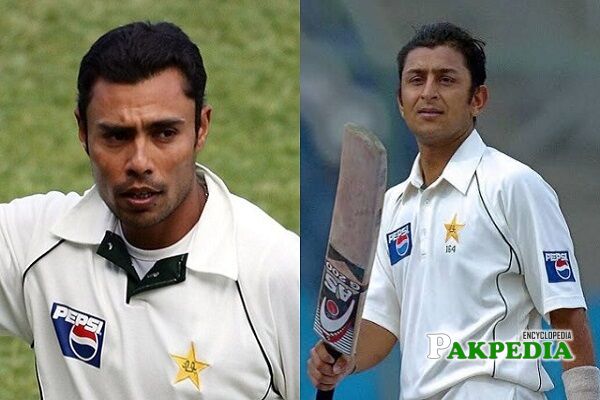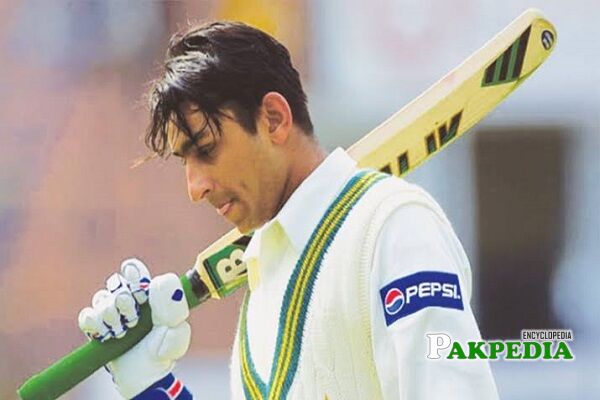 Faisal Iqbal Biography
Faisal started playing cricket for the national side against Sri Lanka in a 50-overs match. He has taken part in 18 ODI matches and scored a total of 314-runs with an average of 22.42. He made a century and scored 100 runs, his highest score in One Day Internationals. He has also played as a test cricketer for the national team and has featured in 26 test matches and scored 1124-runs in 44 innings with an average of 26.76 in batting. He failed to maintain his international cricket position due to his poor performance in the tests and ODIs. He never got a chance after 2010.
Faisal date of Birth
He was born in Karachi on 30th December 1981. Currently, he is a resident of the same city.
Education of Faisal
He got his early education from St. Patrick's Technical School at Karachi. He has done coaching courses for batting from England.
Faisal Iqbal Family
He belongs to a cricket background family. He is the nephew of Javed Miandad, a famous former cricketer. Faisal currently resides in his hometown Karachi, Sindh.
Cricket Career
Initial Career
He initiated his career from domestic cricket then he also participated in under-19 cricket. In 2000, he got selected for international cricket.
Domestic Career
Faisal commenced his career from List-A cricket in 1997. He featured in 193 matches and scored 5979-runs. In 175 innings, he batted with an impressive average of 42.10 and made eight centuries and 49 fifties. Faisal scored 123-runs in a match, his highest in List-A. He played excellently in first-class cricket and listed 28 centuries and 68 fifties into his account. He played 225 matches in which his batting average is 39.64. He made his highest score of 200-runs in an innings. Faisal also played in T20 domestic cricket and played 56 matches, which comprised 981-runs with two fifties. He has an average of 22.29 in the T20s.
Quaid-e-Azam Trophy
He represented the PIA team in Quaid-e-Azam Trophy 2011. He did not perform well in this tournament, but his team reached in the final. In 2017–18 Quaid-e-Azam Trophy, Faisal played for Karachi Whites and ended up as the leading batsman for his team by scoring 413-runs in seven matches.
International Career and Achievements
Faisal debuted in ODI format on 19th February 2000 at Lahore. He did never played as per his abilities except on 30th November 2002 after five matches in two years; finally, he made his first century against Zimbabwe his only memorable innings in 18 ODI games. Faisal continued his ODI career without any performance and got dropped from the national team. In the 2006 home series against West Indies, he made a comeback, and made 30-runs. He played his last ODI on 13th December 2006.
Test Performance
He made his debut in test series against New Zealand on 8th March 2001. In his very first match, he played well and scored 94runs in two innings. He stroked 162 runs in the three-match series. Moreover, afterward, he played against different teams for Pakistan with unimpressive batting. He managed to score 83-runs in an innings against Australia and got dropped from test cricket. 
After making a comeback, Faisal made his maiden test century against India at Karachi in 2006. He played the last test against Australia in Sydney. Afterward, he played in domestic cricket with the hope of a comeback but could never get another comeback.
Coaching Career
Faisal has started his coaching career as a batting coach. He has shown his coaching skills in PSL for Karachi Kings. He also became batting coach of franchise Maratha Arabians in the T10 League. Experienced Faisal also applied for a coaching consultant in Pakistan cricket board (PCB), and legend Miadad also suggested PCB appoint Faisal as a batting consultant to help the head coach Misbah-ul-Haq. Nowadays, he is doing well in his new coaching role.