Amanat Ali is a Pakistani actor, songwriter, and singer. He is a protean singer with different singing styles and never sticks to one music genre. During his performances in the Indian singing show, he got flattering remarks and was considered as a versatile and multiskilled singer. He hides a music composer inside himself. He married in 2017 with one of his fans Sara Manzoor, and the couple is living a blissful life. This article has all the information about Amanat, including Amanat Ali Biography and Amanat Ali Family.
| Title | Description |
| --- | --- |
| Personal | |
| Name: | Amanat Ali |
| Native name : | امانت علی |
| Famous As: | Singer |
| Nationality: | Pakistan |
| Residence: | Lahore |
| Education: | Beacon House School |
| Religion: | Islam |
| Profession: | Singer, Songwriter and Musician |
| Height: | 5′ 8″ |
| Website: | https://www.facebook.com/AmanatAliOfficial/ |
| Born | |
| Date: | 10th October 1987 |
| Place: | Faisalabad |
| Family | |
| Ethnicity: | Punjabi |
| Spouse: | Sarah Manzoor |
| Children: | 1 daughter |
| Parents: | Nazakat Ali |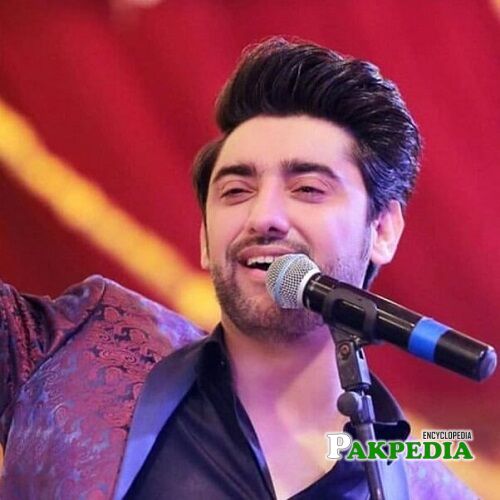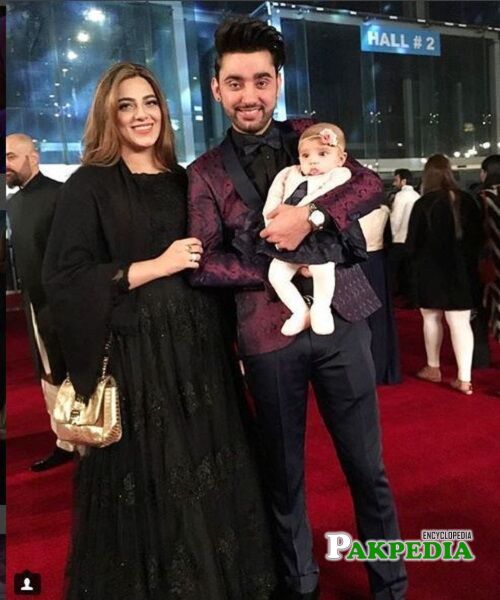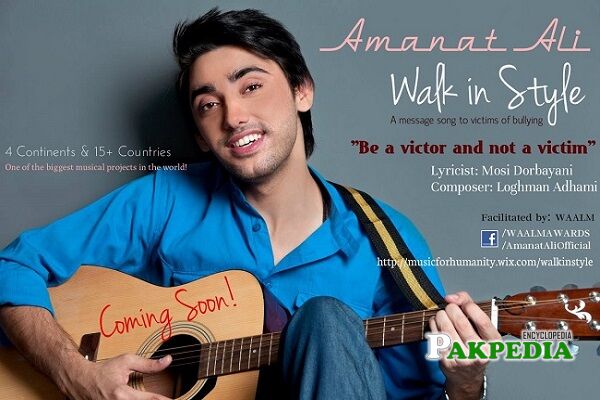 Amanat Ali Biography
Ali is a singer with an amazing and pleasing personality and is amazingly carrying out his family's musical traditions. For music, he drew inspiration from legendary singers 'Nusrat Fateh Ali Khan,' 'Sonu Nigam,' and 'Latta Mangehsker.' Luckily he got an opportunity to perform in front of the king of  Qawwali Nusrat Fateh Ali Khan, who gave him 500 rupees as a token of love and blessings. He can play ten musical instruments, including guitar, drums, harmonium, tabla, piano, dholak, keyboard, percussions, pakhawaj, and congo drums.
Amanat date of Birth
He was born on 10th October 1987 in Pakistan's 3rd largest city Faisalabad.
Education of Amanat
His father started training him in music when he (Amanat) was six only. His uncle,  known as a Noha Khuwan, also trained him, and other family members gave classical music training. He completed his education from Lahore's Beacon House School.
Amanat Ali Family
He belongs to the 'Sham Churasi family,' a legendary musician family of Faisalabad. He is the son of a renowned folk and ghazal singer Nazakat Ali and nephew of Hassan Sadiq, a Noha Khuwan of international reputation. In 2006 he got engaged with Sara Manzoor, a graduate of PIFD (Pakistan Institute of Fashion Design), and in 2017 couple tied the knot. 
Pictures of their lavish wedding surfaced social media. This adoring couple is parents to a beautiful daughter. Sara is running her garments brand 'Elle' by Sara. This brand designs all types of dresses from plain Kurtis to fancy ghararaas for marriage ceremonies. His brother Aoun Ali is also making efforts to make his name in the music industry.
Music Career
Initial Career
At the age of 16, he arranged a musical program for his school, and for his headmistress's marriage ceremony, he arranged a musical concert.  He started his musical career professionally in 2006 by performing as a lead musician with Mikal Hassan's band. For working with this band, he moved from his hometown Faisalabad to Lahore. His parents had an objection to his decision as they wanted him to focus on studies and assured him to give financial support in the future for his debut performance. But he refused and decided to do something on his own.  
As a Contestant
In 2007 he appeared as a contestant of an Indian singing show 'Sa Re Ga Ma Pa' and secured the third position in this show. This show provided him with an opportunity to work with legendary artists and introduced him to the Pakistani music industry.
Songs
His songs 'Thumri,' 'Paheli,' 'Ayesha,' and 'Korham' proved his singing talent. In 2013 his song 'Kuri Yes Aye, Munda Set Aye' was featured in a Pakistani movie 'Zinda Bhaag.' People consider his song collection including, 'Tujh Say Naraaz Nahin,' 'Mitwaa,' and Hungama Hei Kiyon' better than original versions.
Collaboration With the Young Talent
He is of the view that social media promotes Pakistani music. His song 'Naina Laagay' received accolades on social media, and his co-songster Maria Meer earned immense fame overnight. This collaboration gained much importance on social networks. Maria is a talented singer with a melodious voice, but the judging panel of Pakistan Idol rejected her. After watching her performance, Amanat decided to help her in polishing her skills and gave her a chance to sing.
As a Judge
He was also part of the judging panel in Pakistani music show 'Voice of Pakistan.'
TV Shows
He has been featured on many soundtracks for several Television programs, including 'Dil Koo Manaana Aya Nahin,' 'Raaju Rocket,' 'Ishq Sumandar,' and Sham.'
Bollywood Career
He sang for Bollywood movie 'Bal Ganesh,' Bappi Lahiri was the music director of this film. He also gave his voice to the film 'Junoon' by K.C Bokadia. For the Indian movie 'Dostana' he sang the song 'Khabar Nahin.' Besides this, he performed at the opening ceremony of a concert with the name 'Unforgettable' attended by many Bollywood stars including Bachan family, and Pretty Zinta.
Amanat Ali Concerts
Amanat, along with his musical gang, carried out many concerts on national and international levels. In 2008 he made his 1st international tour with legendary singers Richa Sharma, Kailash Khair, and Atif Aslam. During 2008-2009 he made solo tours to the USA and Canada. He is a famous and eminent music artist in India, Norway, and the UAE. In 2008 he participated in a concert 'Summer Beats' with musicians 'Maulie' and 'Emon.' To raise funds for cancer patients, he participated in a concert in Japan in 2016.
Amanat Ali Songs
Tjh Say Naraaz Nahein
Saadagi
Sajna
Cha Rahe Kaali Ghataa
Thumri
Kohraam
Motii Aa
Kaddi Aa Mil Sanwall Yar
Aye Watan Kay Sajelay Jawaanon
Yaa Ali
Rajju Rocket
Aisha
Haqq Mojood
Khabbar Nahein
Nabi Kay Husan Sey Hastii Kaa Har Mannzar Chamkaata Hai
Kinni Kinni
Teryan Vey
Hath Joray
Qatra Qatra
Maye Nee
Tm Say He
Dasaht Main Payas Bujhaatay Hwe Mar Jatey Hein
BeKas Pey Karam Ki Jiye
Jeenay Dey
Be Rang
Amanat Ali Medley
Anymore
Rab Jaanay
Raha Jae Naa
O Muhinjaa Saein
List of Albums
Kohram
Social Media Accounts
His social media accounts include