Hyundai Pakistan
In 2017, Hyundai Pakistan car company came into being as a collaboration with Nishat mills in Faisalabad. However, the headquarter is in Lahore. It is named Hyundai Nishat Motors. Hassan Mansha is the CEO of Hyundai Pakistan. In the past, this company used to assemble cars in Pakistan along with their partner Deewan Farooq Motors.
Unfortunately, he went bankrupt, for which they canceled the partnership. Since 2017, various cars have been produced here, among which a few of them incorporate Santa Fe, Elantra, Sonata, Tucson, etc. The Hyundai tucson price in Pakistan is approximately PKR 5,469,000 while the Hyundai Elantra price in Pakistan starts from PKR 3,899,000. Hyundai Pakistan is currently operating successfully.
| | |
| --- | --- |
|                  Title |                    Description |
| Name: | Hyundai Pakistan |
| Type: | Public |
| Founded: | 29th December 1967 |
| Founded By: | Chung Ju-Yung |
| HeadQuarter: | South Korea |
| Pakistan Headquarter: | Lahore |
| Products: | Automobiles, Luxury Cars, Engines, and commercial vehicles |
| Parent: | Hyundai Motor Group |
| Website: | http://hyundai.com/ |

Hyundai Nishat Motor (Private) limited
Hyundai, also known as Hyundai Motor Company, is one of the largest automobile manufacturers that originated in South Korea. The headquarter is in Seoul that sold cars in more than 100 countries, including Pakistan. Currently, they are the owners of 33.88 percent of Kia Motors. It happened when Kia Motors were in a bad phase.
It came into being in 1967, and since then, various models have been designed that are being used across the globe. In the start, they associated with different motor companies to produce cars. However, in 1974, they designed their own car, and since then, there is no way back for Hyundai Motors.
One of their models, Excel Hyundai nominated as the Best product #10 by one of the popularly known multinational Magazines, Fortune. Currently, Euisun Chung is the Chairman of this company, who was designated on 14th October 2020.
Hyundai History
A South Korean businessman, Chung Ju-Young, originated the Hyundai Motor company in 1967. Soon after originating this company, he released the first car model Cortina, the best-selling car in the United Kingdom, in the 1970s. This model came into being in collaboration with another American multi-national company, Ford Motor. However, in a few years, they decided to design their own car without any cooperation.
To implement this idea, they hired UK's best Automobile executive, George Turnbull, who started designing cars for this company by hiring 5 other best car engineers. The first South Korean car originated in 1974 with the name Pony, which is considered the first car to be exported and produced in South Korea.
In 1984, the company started selling cars to Canada. Similarly, it started being sold in various countries of the world. In 1996, the production plant of this company was established in India too. Today, Hyundai is named in the top 100 best cars across the globe. In terms of quality, you can't doubt it.
Hyundai CEO
Chung Mong-Koo, a South Korean Billionaire, served as the CEO of this company for many years. He started his career in 1970 with Hyundai Engineering and Construction and, with time, got promoted to various levels. From 1996 to 1998, he functioned as Hyundai Group Chairman. However, in 2006 he was charged with corruption allegations by the South Korean Government, for which he was arrested. At that time, he was the head of this company.
After his arrest, CEO Kim Dong-jin replaced Chung Mong and became the head. Later, Yang Seung Suk was made the CEO who announced his retirement in 2011. As a result, Chung Mong-Koo and Kim Eok-jo handled the duties of CEO.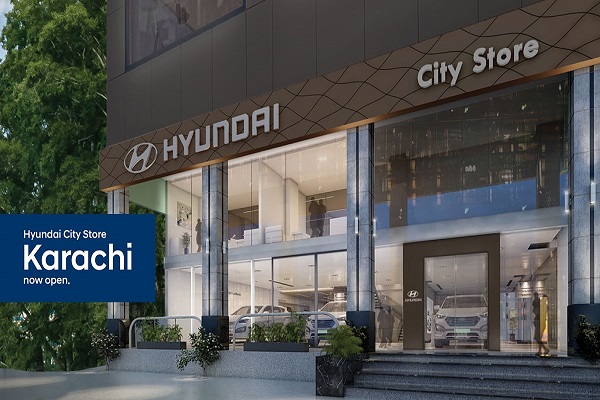 Hyundai Cars
Let's have a look at a few models that this company has originated.
1- Hyundai Ioniq
It is one of the many models of this car company that originated in 2016. It is a hybrid compact car with 5 doors. The car works both on an electric motor and engine with a lithium battery. If the battery size is large, it goes along for 3 to 5 years. Different models are released every year while the current model is considered reliable and worth purchasing.
If we talk about the current model price, you can easily get your hands in approximately 70 lakhs. You can drive this car at a maximum speed of 185 KM/H. It is inevitably one of the worth riding cards of this company.
2- Hyundai Santa Fe
It is another South Korean Manufactured car that was first designed in 2001. Since then, various Santa Fe models have originated in different corners of the world with better reliability and attributes. In the United States, it rapidly took all the attention and became one of the highly used cars. It is also known as Hyundai Maxcruz. This 5 door car comprises 4 generations, and each generation consists of different models.
It is assembled in different countries, including South Korea, Russia, Egypt, etc. Furthermore, it has also started manufacturing in Pakistan and in no time seized everyone's attention.
3- Hyundai Starex
It is a van shape car that was first produced in 1997. In Europe, it was known as Hyundai H1, while in Netherland, it was termed Hyundai H200. It also comprises 2 Generations and is assembled in many countries of the world. If we talk about the body style, it is enriched with 4 door van, 2 door pick-up, and 4 door minibus.
In 2010, it was awarded the best Large MPV – CIMB Autoworld Car. This classic design car would be a great and appropriate choice. In Pakistan, it is accessible in various colors and at a limited price.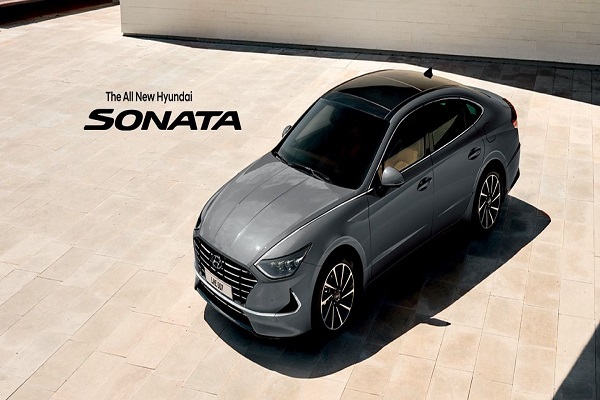 4- Hyundai Sonata
In 1985, it was first designed, and today it is manufactured in maximum countries of the world. Till now, 8 Generations of this car has been released with improvement and better function. From being the top safe car to the most reliable car, it has earned huge acknowledgment in all these years. It uses a lithium-polymer battery while it has a 35 kW electric motor.
Tae-Hoon Kim is the designer of this car who has done Ph.D. in Biochemistry and has a deep interest in this field. Let's point out all the generations that have been released till now.
First Generation : (Y1, released in 1985)
Second Generation : (Y2, released in 1988)
Third Generation : (Y3, released in 1993)
Fourth Generation : (Ef, released in 1998)
Fifth Generation : (NF, released in 2004)
Sixth Generation : (YF, released in 2009)
Seventh Generation : (LF, released in 2014)
Eighth Generation : (DN8, released in 2019)
5- Hyundai Elantra
Another one on the list is Elantra, also known as Avante. It also comprised 7 Generations and was first released in 1990. In the start, it was first marketed in European markets, and today, it is manufactured everywhere. In various countries, it is named Lantra because of containing many similarities with Mitsubishi Magna Elante. The different generations include:
First Generation: (J1, released in 1990)
Second Generation: (J2, released in 1995)
Third Generation: (XD, released in 2000)
Fourth Generation: (HD, released in 2006)
Fifth Generation: (UD/MD, released in 2010)
Sixth Generation: (AD, released in 2015)
Seventh Generation: (CN7, released in 2020)
6- Hyundai Kona
It is another 5 doors compact car that was released in 2017 for the first time; however, the production version came after a year. Luc Donckerwolke, a Belgian designer, designed this beautiful car while the interiors are designed by Kevin Kang. Furthermore, it also assembles in different parts of the world, including South Korea, Beijing, India, etc.
It might be one of the worth considering cars due to its price and reliability. It is available at a limited rate and would be great fun to ride in this car.
Frequently Asked Questions
Q: Which Hyundai Pakistan car is best to Purchase?
A: You can go for Hyundai Santa Fe, H-100, Elantra, etc.
Q: When was Hyundai Pakistan launched?
A: In 2017, it came to Pakistan.
Q: What is the relationship between Kia and Hyundai?
A: Hyundai is the parent company of Kia Motors owning 33.88% shares.
Q: Why is Hyundai so popular?
A: They are acknowledged for producing budget-friendly cars. They offer the best cars with the best features at a limited rate.
Hyundai Websites
Hyundai Pakistan: https://www.hyundai-nishat.com/
Hyundai South Korea: https://www.hyundai.com/worldwide/en/
Hyundai India: https://www.hyundai.com/in/en
Hyundai USA: https://www.hyundaiusa.com/us/en
Hyundai Europe: https://www.hyundai.com/eu.html