Hussain Haqqani is a journalist, political and, academic activist who is also Pakistan's Ambassador to the United States and, Sri Lanka. He  wrote four books about Pakistan and his research has published in journals including  'The New York Times,' 'The Wall Street Journal,' 'Foreign Policy,' and 'Foreign Affairs.'
Currently, he is a  Director and senior fellow for Central and South Asia at the Washington, D.C. Hudson Institute. And co-editor of the journal 'Current Trends in Islamist Ideology' of Hudson. This article has all the information about him, including Hussain Haqqani Biography.
| Title | Description |
| --- | --- |
| Personal | |
| Name: | Hussain Haqqani |
| In Urdu: | حُسَین حقّانی‬ |
| Famous As: | Politician, Journalist |
| Nationality: | Pakistani |
| Education: | Masters from University of Karachi |
| Religion: | Islam |
| Profession: | Journalist, Diplomat, Academic and Political activist |
| Born | |
| Date: | 1st July 1956 |
| Place: | Karachi |
| Family | |
| Spouse: | Farahnaz Ispahani |
| Children: | 3 daughters 1 son |
| In Office | |
| Role: | High Commissioner of Pakistan to Sri Lanka |
| Dates: | 11 May 1992 – 28 June 1993 |
| Preceded By: | Tariq Mir |
| Succeeded By: | Tariq Altaf |
| In Office 2 | |
| Role: | 24th Pakistan Ambassador to the United States |
| Dates: | 13 April 2008 – 22 November 2011 |
| Preceded By: | Mahmud Ali Durrani |
| Succeeded By: | Sherry Rehman |

Hussain Haqqani Biography
Haqqani is a Pakistani citizen who is known for his political and journalism background. In 2019 he claimed that he currently owns a Pakistani passport. He served on important posts including Pakistani Ambassador, journalist, associate professor, and spokesperson of political leaders.
His critics call him a supporter of Indian lobby. Moreover, he is highly praised for handling a complicated partnership during a crucial period in the global war against terrorism. He began his public life as an Islamic fundamentalist and has emerged over the years as a powerful voice for democracy.
And he is also as an advocate of liberal standards in all Muslim countries. According to the report of the Commission that was released in June 2012, he was convicted of preparing a memo asking for direct United states interference in Pakistan, while the Supreme Court of Pakistan observed that perhaps the Commission only shared an opinion.
Haqqani Date of Birth
He opened his eyes on 1st July 1956 in Karachi.
Education of Haqqani
He started to take delight in journalism during his time in high school. In 1973 he enrolled in University of Karachi. He often visited the U.S. Consulate library, studying collections of American history. During the protest against the U.S. when the students tried to attack the U.S. consulate, he refused.
He earned a Bachelor's degree in 1977, and a Masters degree in International Relations in 1980 from Karachi University.
Hussain Haqqani Family
In March 2000 he tied the knot with Farah Naaz Ispahani, the former producer at MSNBC and, CNN, member of Pakistan's National Assembly, She is the granddaughter of Mirza Abol Hassan, the 1st ambassador of Pakistan to Washington. The residence of Pakistan's Ambassador in Washington was paid and gifted by Mirza Abol.
Career
As a Journalist
From 1980–1988 he served as a full-time news reporter. He reported the Afghan war for 'Voice of America radio' worked as a correspondent of Afghanistan and Pakistan for 'Far Eastern Economic Reports' and served as East Asian correspondent  in Hong Kong for 'London-based Arabia.'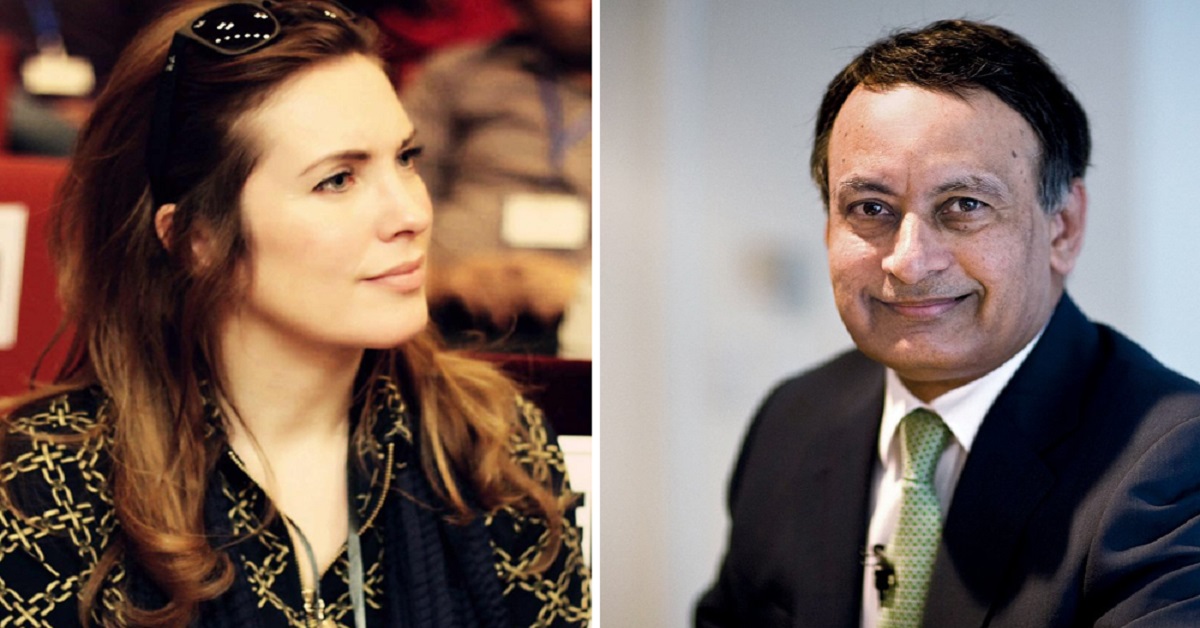 Political Career
He stepped into politics at Karachi University, by joining Islaami Jamiat-e-Talba, the Jamat-e-Islami's student wing then became student union's president. In an article in the 'Asian Wall Street Journal,' he clarified his connection as a student with Islamist.
National Politics
He began his career in national politics as a Zia-ul-Haq's supporter. In 1988, he was involved in a campaign for a coalition headed by Nawaz Shareef, who later got elected PM. He became the special assistant to Shareef in 1990 and worked as his spokesperson until 1992.
From 1993-1995, he was PM Benazir Bhutto's spokesman; from 1995 to 1996, he served as chairperson of 'House Building Finance Corporation.'
Pakistani Ambassador
Haqqani became one of the youngest Pakistani ambassadors in 1992, working in Sri Lanka till 1993. During Asif Ali Zardari's presidency, he worked as Ambassador of Pakistan to the U.S. from 2008.
His position was controversial in Pakistan, and was labelled 'America's ambassador to Pakistan,' comment on his work as Pakistani Ambassador to Washington, because of his pro-American beliefs and views.
As a pro-western ambassador to the U.S., he issued visas for quite a significant number of U.S. agents to reach Pakistan, on orders from Islamabad, leading up to the attack that killed Usama bin Laden. Owing to the memo gate scandal, he resignation in 2011.
Allegations
Approximately within a week of the raids on Usama, Haqqani allegedly requested a Pakistani American entrepreneur, Mansoor Ijaz, to give a signal to the American citizens, at President Zardari command, that Pakistani military wants to interfere. Ijaz reported this in a Financial Times' opinion column in October 2011.
The message was conveyed in an unsigned and undated memo delivered to  Michael Mullen, chairperson of the U.S. Military's chiefs of staff. Subsequently issued to the media, the memo talked of 'an unusual moment of opportunity' for the national Gov. to gain an advantage because of the involvement of the military in the Bin Laden case.
Resignation
Hussain Haqqani submitted his resignation but rejected the allegation of preparing the memo. He was asked to return to Pakistan and charged with crimes against the state. Following a petition lodged by the Muslim league-N, the Pakistan Supreme Court opened an inquiry against the government, that had also launched a parliamentary inquiry.
Since an investigation was carried out by a judicial commission appointed by Pakistan's supreme court, he was not permitted to leave Pakistan. He took refuge in the Aiwan-e-Sadr and subsequently in the residence of the Prime Minister, citing risks to his survival by extremists who blamed him of being a traitor.
Case Termination
In January 2012, the Supreme Court of Pakistan allowed him to leave Pakistan. The Judiciary Committee finished its investigation before hearing him and presented its report in sealed envelopes in June 2012. It reported that he had written the memo, the intent of which was to convince the USA that the civil government had been its ally.
It also stated that he had compromised the security of the country and deceived Ijaz to think that the memo also had the approval of the Pakistani president. Furthermore, the report of the Commission claimed that "He was not faithful to Pakistan" in writing the memo. The Supreme Court of Pakistan noted that perhaps the committee merely shared its opinion.
He claimed the report from the Commission was retrospective, defending his loyalty and righteousness. He did not return to Pakistan, claiming security risks to his life. Former Pakistani PM Nawaz Shareef said in 2018 that this was a mistake to involve the Supreme Court in this case, claiming the government was working under outside pressure. In 2019, the Supreme Court of Pakistan terminated the case.
Link with the Pakistan Army
For a long time, he had a troubled relationship with the Pakistani army because of his Army criticism he had made his enemies in Pakistan's military. In 1999, Pakistani intelligence agents abducted him, and kept him for almost two months, until the court decided his release.
Academic Services
He worked as an Associate Professor at Boston University for international relations from 2004–08. He also co-chaired the Islam and Democracy Project at the Washington-based Hudson Institution and was co-editor of the 'Current Trends in Islamist Ideology' an international academic journal.
His various writing credits include "Pakistan Between Mosque and Military" for the CEIP (Carnegie Endowment for International Peace) "Medieval Outposts of Islam" for a Journal 'Foreign Policy' and "The Role of Islam in the Future of Pakistan" for magazine TWQ (The Washington Quarterly).
From 2012-14 he was Professor of international relations Practice and Director of the center for  'International Relations' at Boston University.
Name in the list of Global Thinkers.
He was listed in the Top hundred Global thinkers of Foreign Policy magazine for 2012 together with his spouse Farah Naz Ispahani for promoting strong love for their distressed country. The magazine reported that 'Haqqani and Farah Naz  have devoted their lives battling Pakistan's slow-motion extremism.'
Hussain Haqqani Books
He has written four books about Pakistan.
In 2005 the CEIP published his 1st book, 'Pakistan: Between Mosque and Military.' In this book, he explores Pakistan's military relationship with Islamists as a component of Pakistan's quest for security and identity.
Public Affairs published his 2nd book, 'Magnificent Delusions: Pakistan, the United States and an Epic History of Misunderstanding,' on 5th November 2k13. In this book, he reviewed the past relationships between the United States and Pakistan. Daily Beast included this book in the list of 'best books about the rest of the world', and labelled it 'mandatory reading for congressmen and state department officials.'
Haqqani published his 3rd book in 2016. Named 'India versus Pakistan, it's a brief overview of the relationship between India and Pakistan, published by the' Juggernaut Books.'
In 2018, HarperCollins published his 4th book, 'Re imagining Pakistan: Transforming a Dysfunctional Nuclear State.'  The books provide a candid review of the history of Pakistan and its present shortcomings, with recommendations for reassessing its ideology, and recognize a national objective greater than India's rivalry.
Views about Islamic Extremism
He described Islamic extremism as 'the most dangerous concept emerging in the Muslim community.' Moreover, he urged Pakistan to start cracking down on Islamic extremists and warned the U.S. against attempting to negotiate with the Taliban in Afghanistan, whom he described as a force with such an extreme ideology that would not quickly abandon their firmly held beliefs.
Writing in The Atlantic, Michel Hirsh described him as 'The Last Friendly Pakistani' to the United States. Jeffrey Goldberg while writing for 'The Atlantic and Bloomberg News,' had been his constant supporter calling him 'The Most Hardest Working Person in Washington' and condemning Pakistan's security and military forces.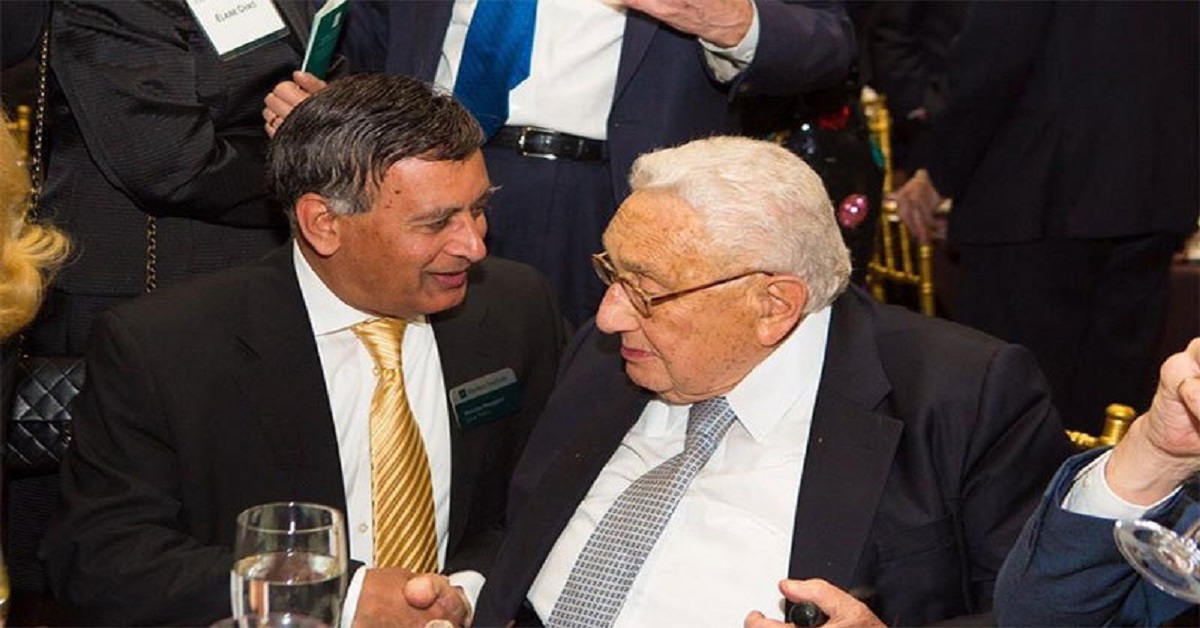 Other Allegations
Foreign Minister of Pakistan in 2017 alleged that he had penned the South Asia's policy of President Donald Trump. Previously that year, he co-authored research on Pakistan along with Lisa Curtis (Deputy Assistant to Trump),  later she would become the senior director of NSC (National Security Council) for Central and South Asia.
His opponents in Pakistan define him as a supporter of Indian lobby in the United States. He was vocal about selling 'AH-1Z Viper helicopters' and 'F-16 fighter planes'  to Pakistan. In December 2015, he testified at the U.S. Congress that the selling of F-16s to Pakistan would indeed make their use against India.
The government of India also resisted the sale of '8 F-16s' to Pakistan. Senate Defense Committee of Pakistan has accused Haqqani of working in Washington with 'pro-Indian' lobbyists.
Social Media Handles
His social media account include
https://twitter.com/husainhaqqani
https://www.facebook.com/husainhaqqani/