Hussain Dawood is a philanthropist and businessman who has served as head of seven different companies. Previously, he served as chairperson at The Hub Power Co. Limited, chairperson for KEI (The Karachi Education Initiative), Member of Asia-House & Forum Mondial de LʹEconomie.
He is currently serving as chairperson of PPAF, Engro Corporation Ltd, and Dawood Hercules Corporation Limited. Being a philanthropist, he is carrying out his philanthropic activities through chairmanship of Dawood Foundation. He is a member of WEF, Indus Entrepreneurs, and Pak Education Task-Force. The article carries every detail about him, including Hussain Dawood Biography.
| Title | Description |
| --- | --- |
| Personal | |
| Name: | Hussain Dawood |
| In Urdu: | حسین داؤد |
| Famous As: | Businessman |
| Nationality: | Pakistani |
| Education: | MBA degree from the Kellogg School of Management |
| Religion: | Islam |
| Profession: | Business, Philanthropist |
| Website: | http://www.engro.com/ |
| Dawood Group: | https://dawoodhercules.com/ |
| PPAF: | http://www.ppaf.org.pk/ |
| KSBL: | http://www.ksbl.edu.pk/ |
| Awards : | He received many awards |
| Born | |
| Date: | 1943 |
| Place: | Bantava, Gujrat, British India |
| Family | |
| Spouse: | Kulsoom Dawood |
| Children: | Azmeh Dawood, Shahzada Dawood, Sabrina Dawood, Abdul Samad Dawood |
| Parents: | Ahmed Dawood, Mariam Dawood |
| Relatives: | Abdul Razak Dawood |
| Career | |
| Company Name: | Dawood Hercules, Engro fertilizers |
| Net Worth: | ₨52.6 billion (US$500 million) |
| Years Active: | 1968 |

Hussain Dawood Biography
Dawood is a notable businessman who was born in a wealthy family who worked hard for the prosperity of his country fellows. He is contributing to many organizations as chairperson and director. He is also 1st Pakistani to be a member of WEF (World Economic Forum), board member of Commonwealth Business-Council, BNU (Beaconhouse National University), PBC (Pakistan Business Council), and PCP (Pakistan Center for Philanthropy).
Despite having all the opportunities to live luxuriously in any part of the world he always preferred to live and work for Pakistan. His belief in Pakistan's potential remains firm. Dawood's tireless efforts to set up KEI (Karachi Education Initiative) have recently established KSBL (Karachi School of Business and Leadership).
His business projects are among topmost performing business projects and have gained favourable outcomes under his leadership. While the world is viewing Pakistan as a failed state, Hussain never stops investing and working for his country.
In 2016 Pakistan's Marketing Association awarded him Lifetime Achievement Award and the Republic of Italy awarded him 'Ufficiale Ordine Al Merito Della Republica Italiana.'
Hussain Date of Birth
He was born in 1943 in Bombay, India. Later his family moved to Pakistan.
Education of Hussain
He graduated in Metallurgy from Sheffield University in the U.K., MBA from Kellogg School of Management at North-Western University in Chicago. He attended business programs at INSEAD (Institut Européen dʹAdministration des Affaires) Fontainebleau & IMD (Intl Institute for Management Development), Singapore and Lausanne.
Hussain Dawood Family
His father Ahmad Dawood was an industrialist, philanthropist, and a merchant. He was eponym and creator of Dawood Group. Hussain is a father to one daughter and three sons. All his children are working on distinguished posts and brilliantly running their family business.
His son Abdul Samad is CEO of Dawood Hercules, and Shehzada Dawood is serving as Director on boards of Engro Corporation Ltd, Dawood Corporation Private Ltd, DH Fertilizers Ltd, Engro Vopak Terminal Limited, Dawood Lawrencepur Limited, and Engro Foods Limited.
His daughter Mrs Sabrina Dawood is working as CEO of Trustee of Dawood Public School and Dawood Foundation, Director of Engro Foods Limited.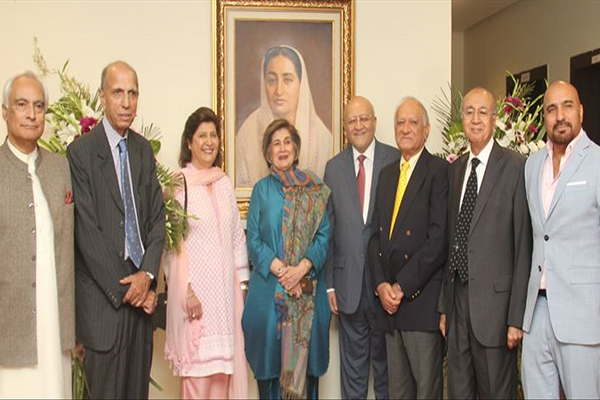 Career
He is chairperson of Engro Corp, Karachi School of Business & Leadership, Engro Corporation, Dawood Foundation and Dawood Hercules Corporation Ltd. 
The Dawood Foundation
He is chairperson of TDF (The Dawood Foundation). TDF is striving to empower individuals via education to form a positive change. TDF is working to start projects that would create opportunities for individuals to groom their personality.
Although it is an educational initiative it is also performing philanthropic work and donates funds for man-made and natural disasters to reduce human suffering.
Services in the Health Sector
He has also contributed his services in the health sector and was a board member of SKMH (Shaukat Khanum Memorial Hospital) from Feb 2002 to March 2007. He also remained Trustee of Al-Shifa Eye Hospital in 1986.
Engro Corporation
He is serving as chairperson of Engro Corp. One of the leading corporations in Pakistan addresses the most critical challenges: energy shortage issues, food scarcity issues, telecommunication infrastructure, and petrochemicals to assist in balancing payment issues.
Under his leadership, Engro has turned into a partner for Intl companies intending to work and invest in Pakistan including Mitsubishi, Intl Finance Corporation, Royal FRIESLANDCAMPINA, Royal Vopak, and China Machinery Engineering Corp. 
KSBL
Dawood co-founded the KSBL (Karachi School of Business and Leadership, intending to provide high-standard education to those Pakistani students who can't afford Cambridge admission. The KSBL has started an MBA program in agreement with CJBS (Cambridge Judge Business School).
In 2009 when these two institutes signed a deal, Cambridge became 1st agreement in its eight-hundred-year-old history. The KSBL founded under KEI, a charitable organization established by a team of professionals, businessmen, and corporate leaders. The purpose of this school is to form a group of transformational and capable leaders.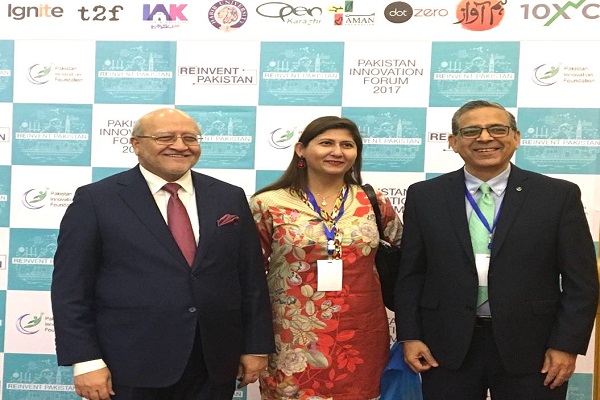 Philanthropic Activities
His father Ahmad Dawood founded a charitable trust with the name 'The Dawood Foundation' in 1961. In 2000 Hussain took charge of foundation as its chairperson. This foundation is operating several schools and also supports Engro-Foundation.
It has also assisted victims of the tsunami of 2004, earthquake of 2005, floods of 2010, and Covid-19 pandemic in 2020.
Hussain Dawood Achievements
Engro Group commenced preparing from biggest Urea Plant of World in 2010 

PPAF (Pakistan Poverty-Alleviation Fund) is the largest Micro-finance initiative of the World Bank

Karachi School of Business and Leadership (KSBL) has entered in strategic association with JBS (Judge Business School), Cambridge University
Positions Held by Dawood
Engro Corporation Ltd-Chairperson

Karachi School of Business and Leadership (KSBL)-Chairperson

The Dawood Foundation-Chairperson

Dawood Hercules Corporation Ltd- Chairperson

Pakistan Poverty Alleviation Fund- Chairperson

Teach the World Foundation-Director

i-Care Foundation-Director

Pakistan Center for Philanthropy-Director

Beacon House National University-Director

Pakistan Business Council-Director

Pak Education Task-Force-Member

The Indus Entrepreneurs-Member

The World Economic Forum (WEF) the USA, Inc-Member
Muhammad Hussain: Connections
Nestle Pakistan Ltd

Hum Network Ltd

Verona Pharma PLC

Atlas Insurance Ltd

Habib Metropolitan Bank Ltd

Cyan Ltd

Fatima Fertilizer Company

Pakistan Engineering Company Ltd

Murree Brewery Company Ltd

Aisha Steel Mills Ltd

Azko Nobel Pakistan Ltd

Packages Ltd

Dawood Hercules Corporation Ltd

IGI Holdings Ltd

FRIESLAND CAMPINA Engro Pak Ltd

Tri-Packs Films Ltd

SCB (Standard Chartered Bank) Ltd

National Foods Ltd

Sanofi-Aventis Pakistan Ltd

Intl Steels Ltd