Hayat Mohammad Khan Sherpao was a left-wing socialist and intellectual who served as 15th Governor of NWFP (North-West Frontier Province) and as chairperson of Pakistan People's Party. He served at several essential posts including provincial and interior ministries of North-West Frontier Province.
He was murdered in 1975 and NWFP's political party, i.e., Awami National Party (ANP) of Abdul Wali Khan was blamed for this murder. This article carries every detail about him, including Hayat Mohammad Khan Sherpao Biography.
| Title | Description |
| --- | --- |
| Personal | |
| Name: | Hayat Mohammad Khan Sherpao |
| In Urdu: | حيات محمد خان شيرپاؤ |
| Famous As: | Politician |
| Nationality: | Pakistani |
| Education: | Graduation from Islamia College |
| Religion: | Islam |
| Profession: | Politician |
| Born | |
| Date: | 1 February 1937 |
| Zodiac: | Aquarion |
| Place: | Peshawar, North-West Frontier Province, British India |
| Family | |
| Ethnicity: | Sherpao |
| Parents: | Khan Bahadar Ghulam Haider Khan Sherpao |
| Siblings : | Aftab Ahmad Khan Sherpao, Wali Muhammad Khan, Dost Muhammad Khan, Abdul Wadood Khan, Sher Muhammad Khan |
| Died | |
| Date: | 8th February 1975 |
| Cause: | Assassinated in a bomb blast on the campus of University of Peshawar |
| Aged: | 38 |
| Rest Place: | Peshawar, North-West Frontier Province, Pakistan |
| Career | |
| Political Party: | Pakistan Peoples Party |
| Serve As: | 8th Governor of North-West Frontier Province |
| Prime minister: | Zulfiqar Ali Bhutto |
| Proceeded by: | Khwaja Mohammad Azhar Khan |
| Succeeded by: | Arbab Sikandar Khan |
| Time Period : | 25 December 1971 – 20 April 1972 |

Hayat Mohammad Khan Sherpao Biography
Muhammad Khan Sherpao was an upright and honest politician, and when Paiti brothers gave him a difficult time, he refused to get blackmailed; instead, he asked party volunteers to hold control of streets. Under his leadership, there was peace in the province.
He was a close friend of Bhutto from early days of Pakistan People's Party formation and worked dedicatedly for strengthening PPP in KPK province. Sherpao served as Vice-Chairperson from 8th Dec 1967, till his demise. He did not struggle just for his party but in 1975 supervise covert-operations in Afghanistan.
When Bhutto came into power in 1971, he appointed Sherpao as NWFP governor. He worked a lot to implement a program of the party that led to his increasing popularity.
Sherpao Date of Birth
He was born on 1st Feb 1937 in Peshawar, NWFP, British India.
Education of Sherpao
He did graduation from ICP (Islamia College Peshawar), and also struggled for rights of students. He joined the electoral campaign of Fatima Jinnah when she raised her voice against the dictatorship of Ayub. 
Hayat Mohammad Khan Sherpao Family
His father Khan Bahadur Ghulam Haidar Khan Sherpao served as a leader in Tehreek-e-Pakistan. Hayat was 5th son of Bahadur, and his younger brother Aftab Ahmed Khan Sherpao is also a senior politician.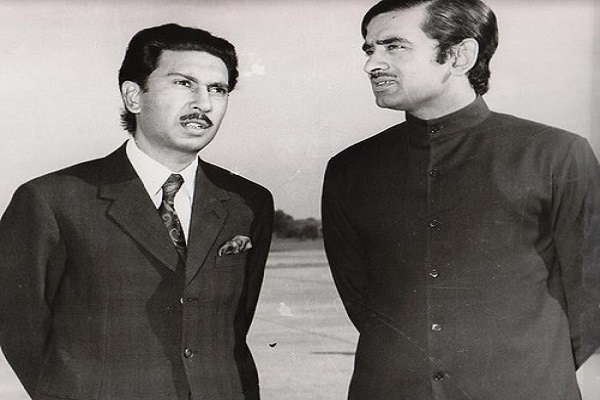 Career
Designation as KPK Governor
He had close ties with ex-President and PM of Pakistan Zulfikar Ali Bhutto, and co-founder of Pakistan People's Party. He was designated as 15th KPK Governor shortly after Zulfiqar held the office of President of Pakistan. In Pakistan's history, he has an honour of serving as Governor at the age of Thirty-four.
He served at this post until 30th April 1973. Moreover, he also served as a Federal Minister in the cabinet of Zulfiqar Ali Bhutto and as Senior Minister in KPK cabinet.
Gained Political Popularity
He swiftly rose in politics, and his popularity led to the creation of many enemies and jealous individuals, most of the times the list of jealous ones consisted of already successful and seasoned politicians from other popular political parties. Due to this popularity, he was called 'Shair-e-Sarhad,' or 'Lion of Frontier.'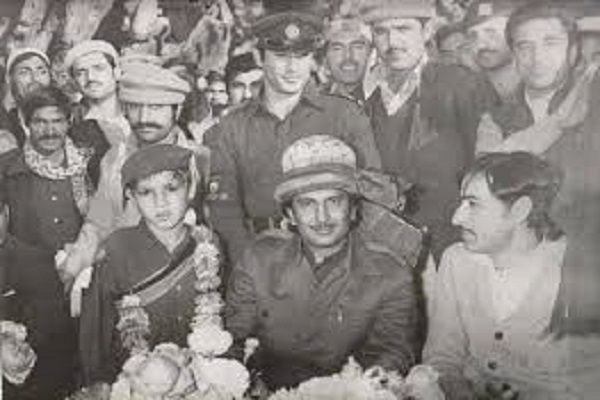 Hayat Mohammad Khan Sherpao Death
On 8th Feb 1975, he murdered in a bomb attack on Peshawar University campus. Bhutto Government accused National Awami Party's Leader Abdul Wali Khan of this bomb attack. Due to these accusations, NAP's political activities were banned, and some party leaders detained due to these allegations. 
His murder was called a national and significant loss, with many individuals still mourning his death. Many roads, places, and institutes were named in his honour. Hayat Shaheed Hospital, Hayat Sher Pao Shahid Railway Station and Sherpao Bridge in Lahore are named in his name.
Legacy
Many newspapers do news coverage of his death anniversary every year, and politicians and citizens renew their commitment of forming a fair society. His younger brother Aftab Sherpao is carrying Sherpao's mantel. Aftab learnt diplomacy and politics from elder brother Hayat.
He founded his party with the name QWP (Qaumi Wattan Party). The party is raising voice for rights of KPK people.