Hakim Ali Zardari also known as Rais Hakim Ali Zardari was a Landlord by birth, he too entered in the field of Politics and marked his name in political Field. As the largest landowner of his tribe, he was selected as tribal chief after his father's death. He owned thousands of acres of farmland in Sakrand, Nawabshah.
| Title | Description |
| --- | --- |
| Personal | |
| Name: | Hakim Ali Zardari |
| In Urdu: | حاکم علی زرداری |
| Famous As: | Rais Hakim Ali Khan |
| Nationality: | Pakistani |
| Religion: | Islam |
| Profession: | He was a landlord by birth and the head of the Zardari tribe. He had been involved in Pakistani politics since the 1960s and had served as a federal minister twice. |
| Other Political Affiliations: | Pakistan People's Party, National Democratic Party |
| Born | |
| Date: | 1 January 1930 |
| Place: | Nawabshah ( British India) |
| Family | |
| Spouse: | Bilquis Sultana and Zareen Ara |
| Children: | Asif , Faryal, Azra and Fauzia |
| Parents: | Muhammad Hussain Zardari |
| Relatives: | Sajawal Zardari (Grandfather) |
| Died | |
| Date: | 24 May 2011 |
| Died: | Islamabad, Pakistan |
| Rest Place: | Nawabshah, Sindh Pakistan |
| Career | |
| Political Party: | Pakistan Peoples Party |
| Serve As: | President of Zardari Tribe |
| Time Period : | 1970 |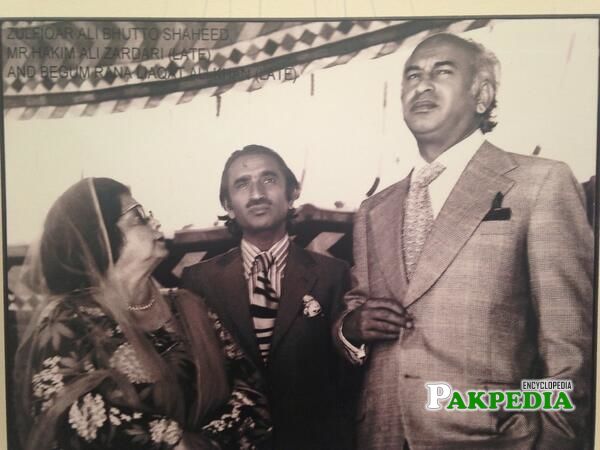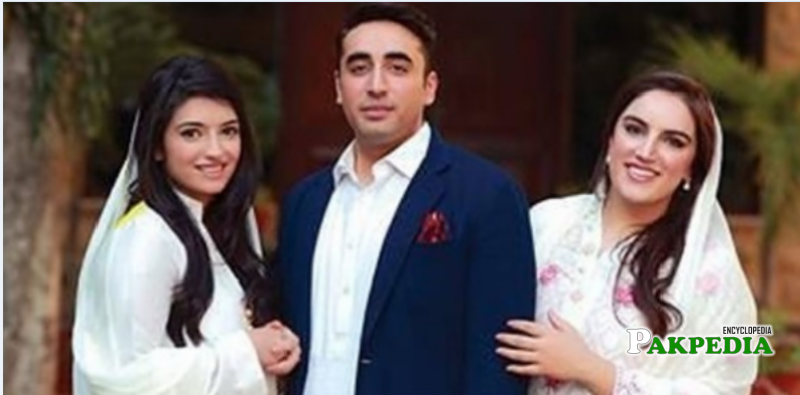 Biography
Hakim Ali Zardari was born in 1930 in Nawabshah, British India. He was a landlord and agriculturist of Nawabshah District. His father's name was Muhammad Hussain Zardari. His grand father's name was Sajawal Khan Zardari. His grand father Sajawal Zardari was also in politics in the period of British rule over PakIndia. Hakim Ali Zardari also took part in politics and was elected as Member District Council Nawabshah in the start of his political career. . [1] Biography Biography  
Personal Life

Hakim Zardari had two wives, the first of whom was granddaughter of renowned educationist and founder of Sindh Madressatul Islam in Karachi, Hassanally Effendi. They had four children – Asif Zardari, Faryal (Talpur), Azra (Pechuho) and Fauzia. His second wife was the daughter of the first director-general of Radio Pakistan ZA Bukhari and they had no children. He is remembered by his friends as a liberal, progressive yet persuasive politician who was socially active all his life.  
Family
Asif Ali Zardari
He is a son of Hakim Ali Zardari. Asif Ali Zardari began his professional life unsuccessfully attempting to pursue a political career but eventually his determination and political ties helped him rise to the rank of the president of his nation. He was born on July 26, 1955 in Karachi,  In 2008, he was elected president of Pakistan. During his five year term, he dealt with economic default, a bailout from the IMF, the ongoing war in Afghanistan, and the 2010 Pakistan floods. He was the first democratically-elected president of Pakistan. [2] Asif Ali zardari
Bilawal Bhutto Zardari
Pakistani politician who became the Co-Chairman of the Pakistan Peoples Party in 2007. He is the only son of former President Asif Ali Zardari and former Prime Minister Benazir Bhutto. He grew up in London and Dubai as a result of his family's need to leave Pakistan. He was named Chairman of the Pakistan Peoples Party while still studying at Oxford in 2007. He is a grandson of Hakim Ali Zardari. [3] Bilawal Bhutto
Benazir Bhutto
Benazir Bhutto was born on June 21, 1953, in Karachi, Pakistan, the child of former premier Zulfikar Ali Bhutto. She inherited leadership of the PPP after a military coup overthrew her father's government and won election in 1988, becoming the first female prime minister of a Muslim nation. In 2007, she returned to Pakistan after an extended exile, but, tragically, was killed in a suicide attack. He was a Daughter-in-law of Hakim Ali Zardari. [4] Benazir Bhutto
Political Career
Hakim Ali Zardari also took part in politics and was elected as Member District Council Nawabshah in the start of his political career. He was elected as Member National Assembly (MNA) on PPP ticket from in General Election 1970. He resigned from PPP due to differences from some party office bearers and joined Awami National Party (ANP). He contested in non-party based General Election 1985 in the period of General Ziaul Haq but he could not succeed. Hakim Ali Zardari started his political career in 1965 when he was elected as the member of District Council Nawabshah and later elected as the Vice President of the Divisional Council.  During Presidential Election 1965, Hakim Ali Zardari supported Fatima Jinnah against the then President Ayub Khan and after termination of the latter's government, he joined PPP in 1970 as one of its founder members. He was elected as the President of Zardari tribe in a convention held in Latif Hall Nawabshah the same year.
Death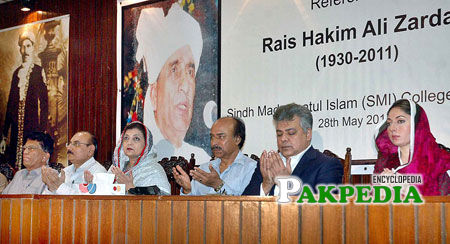 Veteran politician Hakim Ali Zardari breathed his last in the capital on 24 May 2011 after a prolonged illness. The 81-year-old father of President Asif Ali Zardari died due to multiple organ failure, according to doctors at Pakistan Institute of Medical Sciences (PIMS). Hospital sources said his condition turned critical when his kidneys and lungs stopped functioning on the night of May 23. He was pronounced dead on Tuesday morning at 11:30am. The presidency made a formal announcement through a press statement around an hour later. Hakim Zardari was admitted to PIMS on March 15 after he slipped in his house and was critically injured. Initially diagnosed with a chest infection, a CT scan conducted later diagnosed him with brain hemorrhage. He had been on ventilators for some time and suffered repeated strokes during his stay at the hospital.  [5] Death Death  
Views of His Friends
"I found him to be a very good friend. A good man, he never hurt anyone," former speaker National Assembly Illahi Bux Soomro said. According to Soomro, Hakim Zardari had an astute business sense which is primarily why he ventured into the entertainment business. "He set up Bambino Cinema not because he was an art lover. He did so because it was a profitable venture at that time," he said. Another close associate of Hakim Zardari, Professor ND Khan said that Zardari was "among a few high calibre, liberal-minded people at the time." "He was very persistent which is reflected in his son." Khan said that Hakim Zardari had a huge social circle and was very good at making friends.