Quratulain Balouch, reknowned as "QB" is a flourishing Pakistani singer.  Even though she has had no classical training and does not belong to a musical background, QB has some very strong vocals. She is heavily inspired by Sufi musicians such as Nusrat Fateh Ali Khan, Reshma and Abida Parveen.
| Title | Description |
| --- | --- |
| Personal | |
| Name: | Qurat-ul-Ain Balouch |
| In Urdu: | قرۃ العین بلوچ |
| Nickname: | QB |
| Famous As: | Singer |
| Nationality: | Pakistani |
| Residence: | Karachi |
| Education: | Completed Graduation from George Mason University, Fairfax, Virginia |
| Religion: | Islam |
| Profession: | Singer, Songwritter |
| Height: | 5'3 |
| Weight: | 57 KG |
| Eye color: | Black |
| Hair Color: | Black |
| Awards : | Lux Style Awards, Hum Style Awards, |
| Born | |
| Date: | 4 March 1988 |
| Zodiac: | Pisces |
| Place: | Aradan, Iran |
| Family | |
| Ethnicity: | Irani, Pakistani |
| Parents: | Ghulam Abbas( Father-retired Army oficer), Sumera Iqbal( Mother- Banker) |
| Siblings : | 1 brother and 1 sister |
| Career | |
| Occupation(s): | Composer Musician;Singer;Song Writer |
| Genres: | Pop, Rock, Folk, Classical ,Sufi |
| Professional Work | |
| Years Active: | 2011-present |
| Instruments: | Vocals |
| Affiliation: | Jal, Umair Jaswal, Shuja Haider |
| Label: | Coke Studio |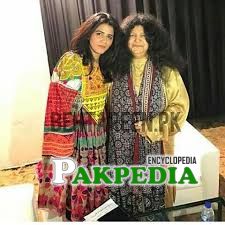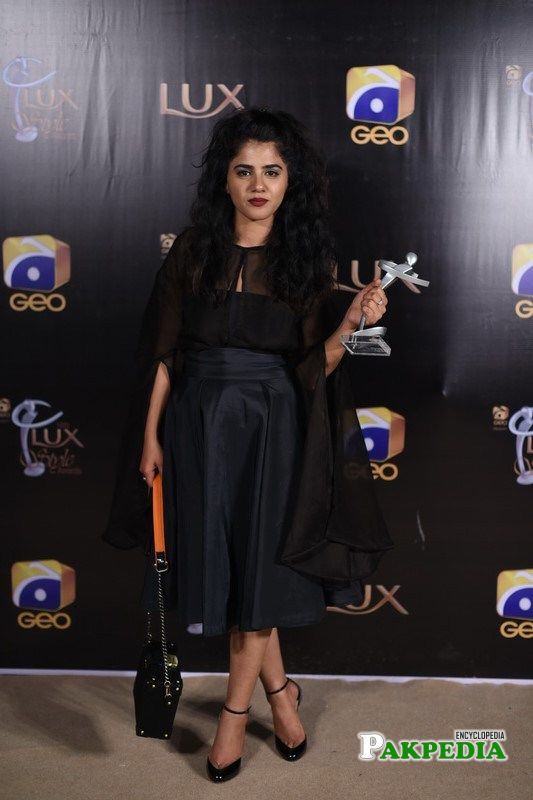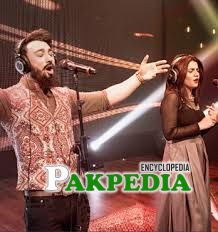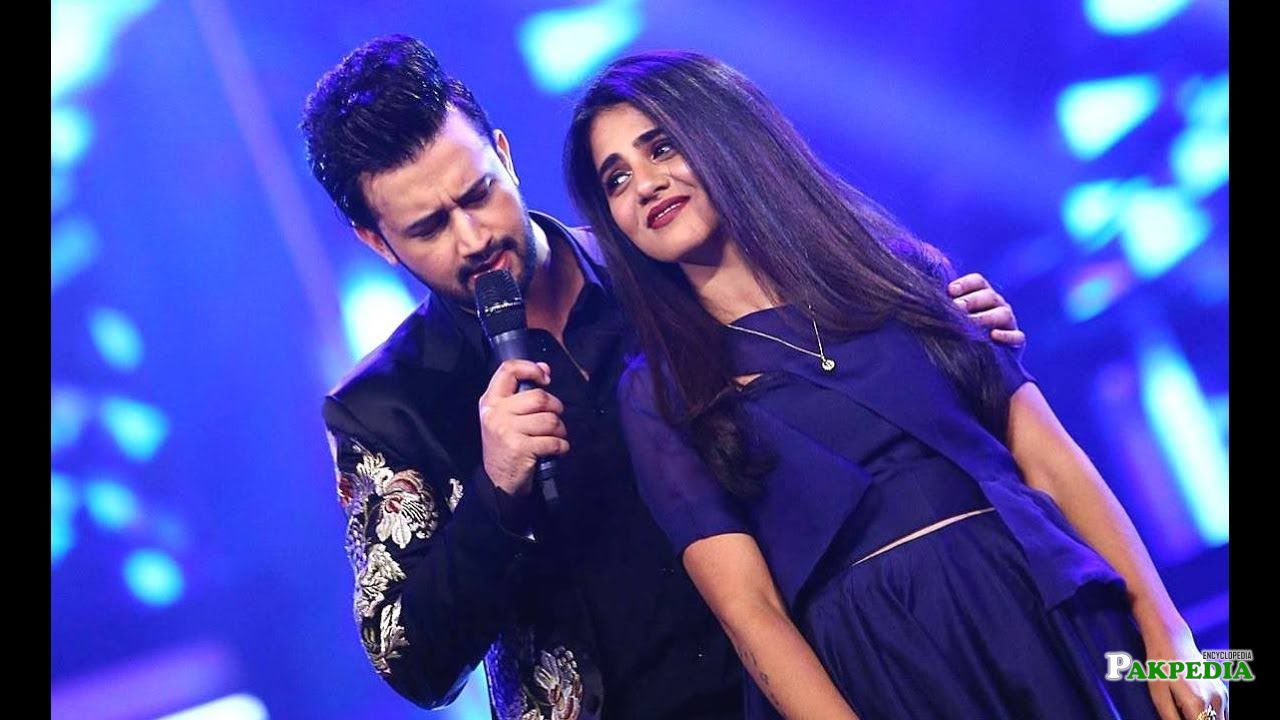 Birth and Education

She is an American citizen but she was raised in Pakistan. Quratulain Balouch was born on 4 march 1988 in Aradan, iran. she moved to Pakistan with his family when she was 3 year old  She started her earlier education from kehkasha army public school Multan and received higher degree from George mason university. She was born in Iran with a Persian paternal background and a Pakistani maternal background. She came back to Pakistan  from USA with a mission to make her mark in Pakistan's music industry.  [1] birth
Beginning of Singing Career

Quarat-ul- ain started her career in 2010 when she sang her first song.. she worked with jal band, Qayaas, shiraz uppal. Quraitul ain is also included one of them who was become a most popular singer after her first song which was sang for the drama serial " Humsafar" in Hum TV. This OST earned her many awards including 'Song of the Year', 'Best Original Soundtrack', 'Best Singer of the Year (Female)' by Hum Awards, 'Honorary Phenomenal Serial Award' and 'Pakistan's Youngest Achievement Award'. Quratulain has sung many successful songs such as cover 'Mae Ni', 'Uss Paar', 'Mera Ishq', 'Peera', Punjabi song 'Koi Labda', 'Bewafaiyan', 'Saaiyaan', 'Baliye / Laung Gawacha', 'Sab Jag Soye' etc. She won 'Song of the Year Award' for the song 'Saaiyaan'. She also works as a model in the music videos of her songs. We can say that after the Nazia Hassan, Hadiqqa Kiyyani and Fariha Perveez she is a real pop singer in Pakistan. [2] career  
Cover songs

Quratulain Balouch has sung songs for many top rated TV serials of different channels including 'Tere Nal Main Layian' of 'Mann Mayal', title song of 'Roshan Sitara' and title song of 'Aye Zindagi' of Hum TV, 'Naina Tere' of 'Mera Pehla Pyar' of ARY Digital, title song of 'Judai' of Geo TV and many more. She won 'Best Original Soundtrack' for 'Tere Naal Mein Laiyan'. She joined 'Çoke Studio' in season 4 and she has sung many hit songs in this show. She sung 'Panchi' duet and 'Tere Ishq Main' in 'Coke Studio' with Jal Band, 'Sohni Dharti Allah Rakhey' and 'Ay Rah-e-Haq K Shaheedo' in season 8 and 9 of 'Coke Studio'. In Cojke Studio 10, She performed alongside with Farhan saeed and Kaavish band.  [3] cover
Bollywood Debut
Quratulain made her Bollywood debut in 2016 with the song 'Kaari Kaari' of the film Pink. The song proves to be a hit and earned fame for QB in Bollywood as well.
Discography
Year
Song
Note
2011
Ankhian Nu Ren De
Cover Music Video
Woh Humsafar Tha
Humsafar's title song
2012
Mae Ni
Cover Music Video
Panchi
Duet with Jal Band in Coke Studio
Dekha Na Tha
Duet with Bilal Khan
Roshan Sitara
Roshan Sitara's title song
2013
"Naina Tere"
Mera Pehla Pyar's title song, sung with Shiraz Uppal
Uss Paar
Music video
Mera Ishq
Music video
2014
Peera
Duet with Khawar Jawad
Koi Labda
Punjabi song
Every Teardrop Is a Waterfall
English song
2015
Bewafaiyan
Duet with Salman Albert
Aey Zindagi
Aey Zindagi's title song
Sohni Dharti Allah Rakhey
Sung at Coke Studio Pakistan (season 8)
2015
Sammi Meri Waar
2016
"Tere Nal Main Layian"
Mann Mayal's title song
2016
"Saaiyaan"
Single
2016
"Ay Rah-e-Haq K Shaheedo"
Sung at Coke Studio Pakistan (season 9)
2016
"Baliye Laung Gawacha"
2016
"Kaari Kaari"
Bollywood film Pink
Awards
Year
Nominee/work
Award
Result
Lux Style Awards
2012
"Woh Humsafar Tha" – Humsafar
Song of the Year
Won
Best Original Soundtrack
Won
2017
"Saaiyaan"
Song of the Year
Won
"Tere Naal Mein Laiyan" – Mann Mayal
Best Original Soundtrack
Won
Pakistan Media Awards
2012
"Woh Humsafar Tha" – Humsafar
Singer of the Year (Female)
Won
Hum Awards
2013
"Woh Humsafar Tha" – Humsafar
Hum Honorary Phenomenal Serial Award
Won
"Roshan Sitara" – Roshan Sitara
Hum Award for Best Original Soundtrack
Nominated
Achievement Award
2011
"Woh Humsafar Tha" – Humsafar
Pakistan's Youngest Achievement Award
Won
Filmfare Awards
2017
"Kaari Kaari" – Pink
Filmfare Award for Best Female Playback Singer
Nominated
International Pakistan Prestige Awards
2017
"Tere Naal Mein Laiyan" – Mann Mayal
Best Singer