Zafarullah Khan Jamali was a Pakistani politician who served as Pakistan's Prime Minister for 2 years. He was the only politician from Balochistan who got a chance to serve as PM. He was born in a landlord and religious family. Moreover, he remained a sportsman in his college days and served as the university's hockey team member.
Jamali joined politics in 1970 by joining Pakistan Peoples Party. He also remained associated with Pakistan Muslim League N and Pakistan Muslim League Q. He has worked on various essential Ministries and performed his duties with honesty and integrity. Zafar Jamali has likewise served as an MPA and Senator.
In December 2020, he died due to sudden Heart attack. None of his sons has stepped in the political field. This article contains all the information about him, including Zafarullah Khan Jamali Biography.
| Title | Description |
| --- | --- |
| Personal | |
| Name: | Zafarullah Khan Jamali |
| In Urdu: | ظفراللہ خان جمالی |
| Famous As: | Politician |
| Nationality: | Pakistani |
| Education: | Masters Degree in Political Science |
| Alma Mater: | Government College University and Punjab University |
| Religion: | Islam |
| Profession: | Politician |
| Born | |
| Date: | 1st January 1944 |
| Place: | Dera Murad Jamali, Baluchistan Agency, British India (now in Balochistan, Pakistan) |
| Family | |
| Children: | 4 sons and 1 daughter |
| Parents: | Mir Shahnawaz khan |
| Siblings : | A.R Jamali (Brother) |
| Career | |
| Political Parties: | Pakistan Muslim League, Pakistan Peoples Party, Islami Jamhori Ittihad |
| Political Time Period: | 1970 – 2004 |
| Resignation: | 26th June 2004 |

Zafarullah Khan Jamali Biography
Zafarullah Jamali was a Pakistani politician who affixed with many political parties and performed many Ministries. He belonged from Balochistan and visited many countries for different political purposes. He served as a Prime Minister from 2002 to 2004. His sudden retirement from Prime Minister post raised different controversies.
After taking an oath as PM, he tried to improve Pakistan India relationships. He also visited George Bush in 2003 and made many donations of trucks and buses. After taking retirement, he became Hockey Federation's president and tried to solve issues regarding Hockey. For the next 4 years, he remained associated with the federation.
In 2018 he parted ways with Pakistan Muslim League N and joined Pakistan Tehreek e Insaf. His death is indeed a big loss in politics.
Jamali Date of Birth
He was born on 1st January 1944 in Dera Murad Jamali. He was from Balochistan, where he spent all his life.
Education of Jamali
He did his schooling from Saint Francis Grammar, Quetta. Later he went to Murree Lawrence college from where he completed his O'levels. For A'levels he went to Lahore Aitcheson college. He did his honours in Business Administration from Government College University.
He proceeded with his Master's degree in British History from Punjab University. Jamali remained an outstanding student throughout his educational tenure. He was known as one of the Hockey team's remarkable players and always actively participated in sports.
Zafarullah Khan Jamali Family
He was born in a religious, political and landlord family of Balochistan. His brother A.R Jamali also served as a politician and National Assembly member. He was blessed with 4 Sons and 1 daughter. 2 of his sons serves in the Pakistan Army. He faced severe dispute in the ancestral family property when he tried to sell the property for his son's liver treatment.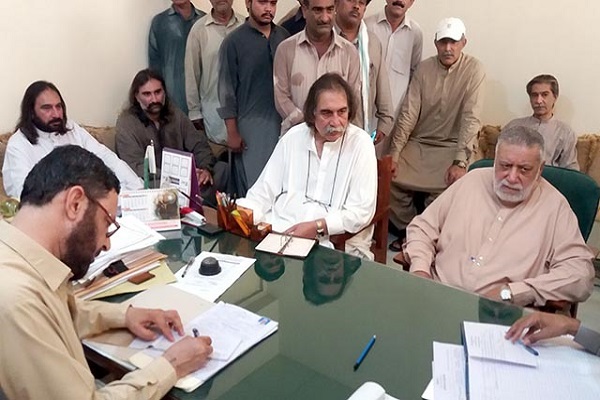 Political Career
1970 General Elections
Jamali started his political career in 1970 by joining Pakistan Peoples Party. He ran for the seat of the Provincial Assembly seat but unfortunately lost his first elections.
1977 General Elections
He again ran for the provincial Assembly seat in 1977 Elections on the same party ticket and fortunately won the elections. He was made the Minister of Information, Food and Law and Parliamentary Affairs in Mohammad Khan Barozai's cabinet.
Martial Law
After the Martial law, Jamali united with Zia ul Haq. He was made the State Minister in his cabinet.
1985 General Elections
He ran for the seat of the National Assembly in 1985 Elections and once again faced victory. Jamali was appointed as Power and Water Minister in Junejo's cabinet. After Junejo's Government dismissed by Zia ul Haq, Zafarullah was made Balochistan's Chief Minister caretaker in 1988.
1988 General Elections
1988 Elections again came in Jamali's favour, and he once again became a member of the provincial Assembly. After winning the elections, he operated as Balochistan's Chief Minister.
1990 General Elections
He lost 1990 General elections from a candidate of PPP that he elected for National Assembly seat.
1993 General Elections
In 1993 he once again succeeded in attaining the highest votes for the provincial Assembly seat.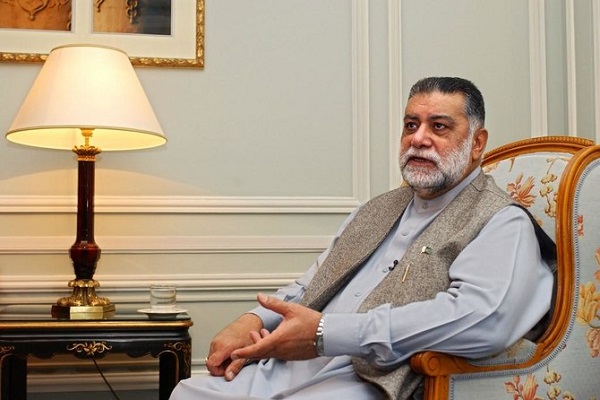 As a Senator
He served as a Senator in 1994 Senate Elections and 1997 Senate Elections. In 1997 he was again made the Chief Minister's caretaker.
2002 General Elections
He joined Pakistan Muslim League Q and ran for the National Assembly's seat in 2002 General Elections. He won the highest votes and elected as an MNA.
As a Prime Minister
In 2002, Zafarullah Khan Jamali made the Prime Minister of Pakistan by attaining 188 votes. He is the only politician from Balochistan who served as a Prime Minister. After becoming the PM, he made many foreign policies and acted on it. In 2004 he went to Afghanistan that was the first highest-level visit after the Taliban Government.
He showed his support to Afghanistan's former president Hamid Karzai assuring mutual understanding between both Governments. Jamali also donated many trucks, buses and scholarships to Afghan students. Later in October 2003, he visited the US and met George Bush and showed his support.
Resignation
In June 2004, he announced his resignation as a Prime Minister that came out as a surprise for many people. He made this announcement after 3 hours meeting with former president Pervaiz Musharraf. According to the media, Musharraf was not satisfied with Jamali's performance. Everyone expressed their opinion regarding this resignation.
2013 General Elections
He ran for the National Assembly's seat in 2013 General Elections on Pakistan Muslim League-N's party ticket and won the highest votes. He served as an MNA till May 2018 after which he quit the party. Jamali showed his utmost disappointment over joining PMLN. According to him, Nawaz Sharif's policies towards Balochistan Reforms are not worth considering.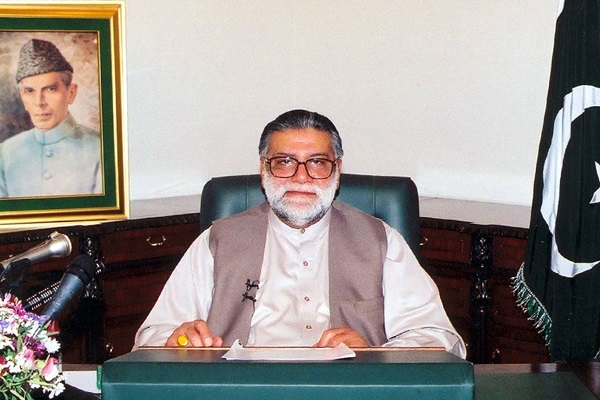 Joined PTI
In May 2018 he parted his ways with Pakistan Muslim League N and joined Pakistan Tehreek e Insaf.
Pakistan Hockey Federation
After resigning as a PM, Jamali associated with Pakistan Hockey Federation and became its president. He was always into Hockey, so it gave him a chance to cherish his passion. He played for the Punjab Police and also played as a chief selector for the team. However, in 2008 he quit the federation after the team's poor performance in Olympics.
Zafarullah Khan Jamali Death
He took his last breath on 2nd December 2020 after being hospitalized for a few days due to a cardiac arrest. He was under treatment in Rawalpindi Hospital but couldn't survive. Jamali laid to rest on 3rd December 2020.