Ghulam Farid Sabri was a well-known qawwali singer and also an eminent member of the Sabri Family, Pakistan's well-reputed qawwali team in the 1970s, 1980s and 1990s.  This team bagged 'Pride of Performance Award' by Pakistan's president in 1978. He was a Sufi mystic linked with the 'Chishti Order.' This article has all the information about him, including Ghulam Farid Sabri Biography.
| Title | Description |
| --- | --- |
| Personal | |
| Name: | Ghulam Farid Sabri |
| In Urdu: | غلام فرید صابری |
| Famous As: | Qawwali Singer |
| Nationality: | Pakistani |
| Religion: | Islam |
| Profession: | Qawwali Singer |
| Member of : | The Sabri Brothers |
| Connected to : | The Chishti Order |
| Also Known as: | Sufi Mystic |
| Awards : | Pride of Performance Award |
| By: | President of Pakistan |
| Born | |
| Date: | 1930 |
| Place: | Kalyana, Rohtak, British Punjab |
| Family | |
| Children: | 5 Sons including Amjad Farid Sabri and 6 Daughters |
| Parents: | Inayat Sabri (Father) |
| Siblings : | Maqbool Ahmed Sabri (Brother) |
| Died | |
| Date: | 5th April 1994 |
| Rest Place: | Karachi |
| Career | |
| Occupation(s): | Qawwali Singer |
| Genres: | Qawwali, Ghazal, Sufi music |
| Professional Work | |
| Years Active: | 1946–1994 |
| Instruments: | Vocals, harmonium |

Ghulam Farid Sabri Biography
Farid Sabri owned a strong and deep voice, and during his performances, he used to display his 'Wajad' energy. She was known as a strongly religious person, till a  friendly and easy person with a superb sense of humour, loyal to his family and friends. He lived in Liaquatabad, Karachi, a vastly overpopulated and congested Pakistani suburb.
He used to stay in his bed at night hearing the sounds of nearby alleyways and lanes. His sleep was limited, and he used to fill his night with regular zikr, made with his 1000 bead Tasbeeh. During live shows and recordings he kept this Tasbeeh around his neck.
Sabri Date of Birth
He was born in 1930, in a  village Kalyana in Rohtak district of Punjab, British India.
Education of Sabri
He started his formal music education when his age was six, under the supervision of his father, Inayat Hussein Sabri. He received training in Qawwali and classical North Indian music. Farid Sabri was taught to play the Tabla and harmonium.
Before beginning to learn music, he visited the tomb of Sufi Saint Khawaja Ghaus in Gwalior with his father to receive Blessings. His father Inayat Hussain and several other music teachers initially taught him music.
Later, Farid and his brothers Kamal Ahmad, and Maqbool Ahmad strengthened their musical skills under the supervision of 'Ustad Latafat Hussain,' 'Ustad Ramzan,' 'Ustad Fateh Din,' 'Ustad Kallan Khan,' and their mystic leader 'Hairat Ali Shah Warsi.'
Ghulam Farid Sabri Family
The musical legacy of his family stretches back many centuries, up to the Mughal emperors' period. His family says ancestral descent from Mian Tansen, the famed musician of the Mughal emperor Akbar's court. His paternal grandfather, Mehboob Baksh Ranji, was a great singer in his time; and maternal grandfather, Baqar Hussain Khan, was a great Sitarist.
His family originally belonged to Sufism's Sabriyya order, and hence owns the Sabri surname. He got hitched with Asghari Begum at the age of eighteen. Moreover, he was father to six daughters and five sons, Azmat Farid, Sarwat Farid,  Amjad Farid, Asmat Farid.
He started introducing his sons to classical music at a young age. His son Amjad Farid followed the footsteps of his father and made his name in the world of Qawwali. He was murdered in Karachi, but his voice is still remembered.
Struggles After Migration to Pakistan
After Pakistan's independence in 1947, his family had been uprooted from their hometown. And taken to a migrant camp in Karachi in Pakistan. Camp conditions were woeful, food was inadequate and costly, and the benefits for hard labour were hardly adequate to support life.
Food insecurity was widespread and brought tuberculosis and dysentery scourges along with it. He got a job of bringing heaps of bricks for the construction of the government house or smashing rocks to construct roads. He built his own house at night, single-handedly, bricks by bricks, to protect his family members.
Ultimately he got sick. A  surgeon cautioned him that he would not be able to sing again because of the state of his lungs. He went to his father in hopelessness to take some guidance, and the direction he got was uncompromisingly difficult. He would then have to stay in the middle of the tent each night for the next two years, doing zikr for 4-5 hours.
Throughout those days he bore the wounds of beatings with wooden sticks and stones hurled by his exhausted, sleepless neighbourhood; but he wouldn't' be hindered, and his lungs became more robust as time passed and his powerful voice was developed. He soon started mixing up with small gatherings who admired Qawwali.
Career
He grew up in Gwalior. He wanted to move away from this world in his teens, to reside in the forests but the harsh warning from his mother brought her son back to his tasks and responsibilities.
1st Performance
His 1st public appearance was in 1946 at the Sufi saint Mubarik Shah Sahib's Urs festival in Kalyana. He joined the Qawwali party of Ustad Kallan Khan in India before his parents moved to Pakistan after its formation in 1947.
Business Offer
A wealthy businessman approached him in Pakistan and asked him for collaboration in the nightclub, but he rejected that offer by saying he only wants to sing Qawwali.
He later joined the Qawwali ensemble of his brother Maqbool Ahmed in 1956, and they later became known as 'The Sabri Brothers.' They received universal recognition for their performances.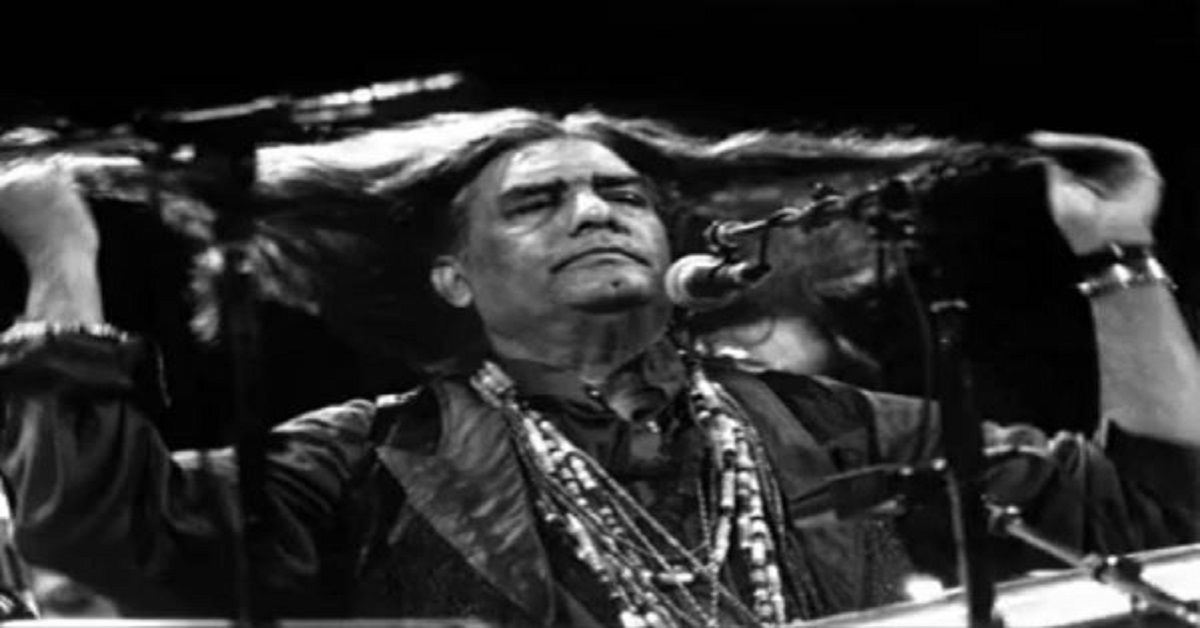 1st Recording
Their 1st album, launched in 1958, was a big success named 'Mera Koi Nahin Hai Teray Siwa' under the label 'EMI Pakistan.'  Even until today, their Qawwalis are famous among the people of Pakistan.
Famous Qawwalis
'The most heard of Qawwalis are 'Sare La Makaan Sey Talab Hue,'  'Bhar Do Jholi Mere Ya Muhammad,' 'Saqiyaa Aur Pilaa' and, 'Tajdaar-e-Haram.' They have recorded many Qawwalis such as 'Namii Danam Chey Manzil Boodh,' 'Amir Khusro's Chashm-e-Mast-e-Ajabe,' etc., in Persian dialect and also  'Man Kunto Mola,' and Amir Khusro's 'Rang.'
They also sang Imam Ahmed Khan's Kalaam that is in four dialects — Urdu, Arabic, Hindi and, Persian.
Poetic Activities
He also liked poetry and penned down some popular Qawwalis, that he sang along with his brothers including  'Aawe Maahi,' and 'Auliyaon Key Mola Imam Aye Hein.'
Ghulam Farid Sabri Death
The night before his death he was about to visit Germany that week along with his brothers. His performances in Britain and the US established a trend and started creating an audience for what is now called 'World Music.' He died from a major heart attack on 5th April 1994 in Liaquatabad.
He died on his way to the hospital and his beloved younger brother, Maqbool Ahmed was sitting next to him. Around forty-thousand mourners have attended his funeral. He was embedded at 'Paposh Qabristan' nearby Nazimabad, and his grave is located near the tomb of his father.
His musical legacy was continued by his younger siblings Kamal Ahmed, Maqbool Ahmed and, Mehmood Ghaznavi Sabri.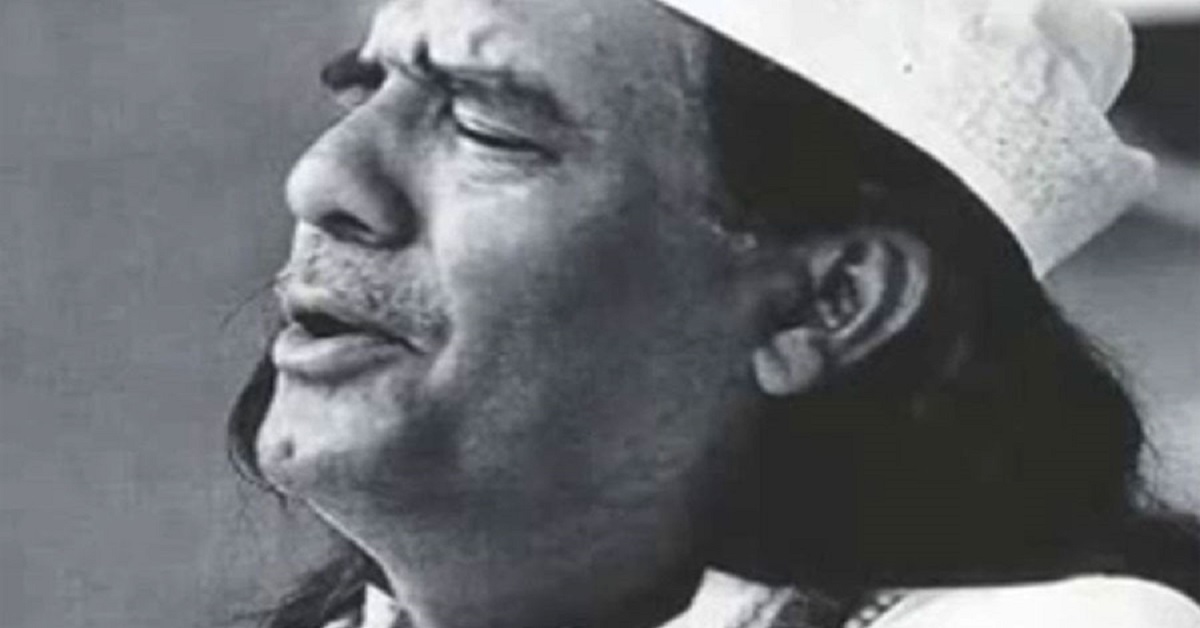 Ghulam Farid Sabri Movies
Mera Koi Nahin Hei Tere Siwa
Muhabbat Karney Walon Hum Muhabbat Is Ko Kehtein Hein
Aye Hein Terey Dar Pey Tu Kuch Le Key Jaein Gey
Baba Fareed Sarkar
Bhar Do Jholli Mere Yaa Muhammad
Tere Nazar-e-Karam
Aftab-e-Risaalat
Mamoor Ho Raha Hei
Tajdaar e Haram
List of Qawwalis
Mera Koi Nahe Hei Terey Siwa
Bhar Do Jholli Mere Yaa Muhammad
Mera Koi Nahin Hei
Phir Dikhaa Dey Haram
Saverey Saverey
Saqqia Aur Pilaa
Bar Sabeel E Dil Farsi
Kaash Ye Dua Mere
Baalaghal Ullaa Be Kamaale He
Ban Gaye Baat
Bhar Do Jholli Mere
Jis Ney Madinay Jana
Khasa E Khasaane Rasool
Ramzaan Aa Gayaa
Rok Lete Hein Ap Ke Nisbat
Karam Mangtaa Hun
Mein Qabar Andheri Mein
Tauba Qabul Ho Mere
Ya Rab Mere Soye Hue Taqdeer
Ajmer Key Wali
Kaabey Ke Ronaq
Kaisa Lagey Ga
Merey Lye Har Gulshan E Rangen
Sarey La Makaan Sey Talab
Saverey Saverey
Tajdaar e Haram
Allah Hoo
Karam Karam Ghareeb Nawaz
Karam Ye Mjh Pey Hamesha
Khabram Rasidaa
Salle Allaa Subhan Allah
Taliban Key Janay Walay
Ya Ali Mola Ali Mushkil Kashan
Kabay Ke Ronaq
Lal Mere Pat Rakhiyoo Bhalla
Allah Allah Allah
Andhere Key Dil Mein Chiraag-e-Muhabbat
Mein Nazar Karo Jane-Jigar
Ya Muhammad (SAW)
Dua
Yaa Mustafa
Morey Angnaa
Yaa Muhammad Noor-e-Mujassam
Utho Rindo Piyoo Jaam-e-Qalandar
Mere Toba Qabool
Touloh-e-Seher Ho Sham-E-Galander
Sare La-Makan Sey
Sakhi Lajpaal Ho Sarkaar
Tajdar-E-Haram Ho Nighaa-E-Karam
Deewana Khawaja Ka
Haleema Goud Mein Tere