Umera Ahmed is an exceptional and loved Pakistani Urdu Novelist and Screenwriter who has given various masterpieces to the world in the form of dramas and Novels. She is known for writing one of the most read novels 'Peer-e-Kamil.' She is always praised for her writings in the form of awards on different award functions. This article has all the information about Umera, including Umera Ahmed Biography and Umera Ahmed Novels.
| Title | Description |
| --- | --- |
| Personal | |
| Name: | Umera Ahmad |
| In Urdu: | عمیرہ احمد |
| Famous As: | Novel writer |
| Nationality: | Pakistani |
| Residence: | Lahore |
| Education: | Master's degree in English Literature |
| Religion: | Islam |
| Profession: | Author, Novelist, Screenwriter |
| Debut Drama: | Wujood e Laraib |
| Debut Novel: | Zindagi Gulzar Hai |
| Website: | https://www.facebook.com/umeraahmedofficial/ |
| Awards : | She got number of awards |
| Born | |
| Date: | 10th December 1976 |
| Place: | Sialkot |
| Family | |
| Spouse: | Arsam Aftab |
| Parents: | Not Known |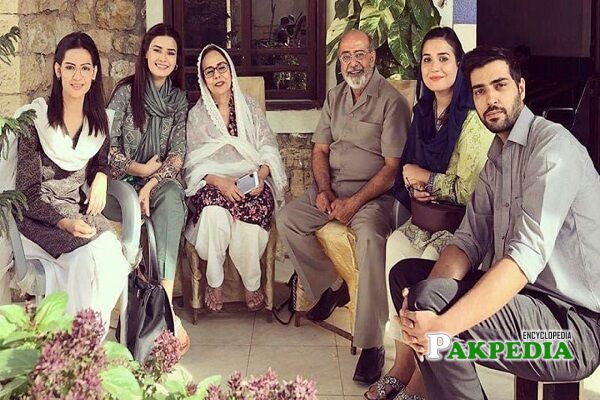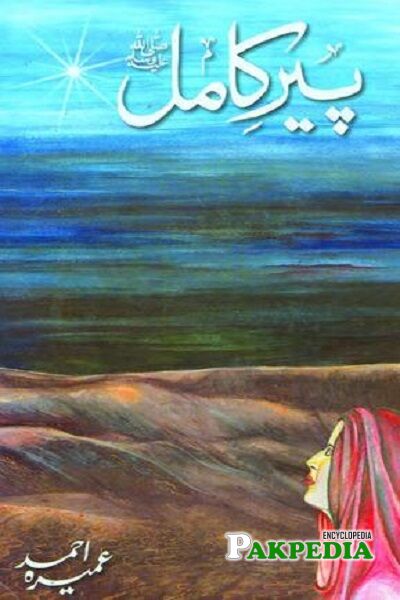 Umera Ahmed Biography
Umera is one of the notable Pakistani Urdu Writers who has immense popularity Nationwide. Likewise, she is a screenwriter who started her Showbiz career in 2004 when Sakina Samo offered her to write for her drama. Though she has unlimited successful and worth reading novels in her list yet the novel that took everyone's attention is 'Peer-e-Kamil' that, despite several years of release, still has everyone's heart. She has never shaped this novel into film or drama because it would be an injustice to that masterpiece that can't be performed by anyone.
She has bagged many Best Writer Awards for her shows. Her recent plays 'Alif' and 'Ye Dil Mera' also managed to gather all the popularity. She is a private person who, despite being active on social media, don't give screen appearances or talk about her private life.
Umera date of birth
This legendary Novelist was born on 10th December 1976 in Sialkot. After spending her childhood there, she came to Lahore. Currently, she is living there with her husband.
Education of Umera
She did her schooling from Sialkot and later went to Murray College from where she did her Masters in English. After completing her education, Umera did a job as a lecturer where she used to teach students of O'levels and A'levels. However, soon she left the job for concentrating on her writing.
Umera Ahmed Family
Though she doesn't reveal about her private life, she was born to an ordinary family. Her father left her mother and 2 sisters and did 2nd marriage for not producing a son. Her first novel, 'Zindagi Gulzar hai' somehow inspired by her personal life. Umera lived with her mother and 2 sisters. She got married to Arsam Aftab.
Career
Initial Career
Umera started her career at a very young age when she used to write stories that got published in Urdu Magazines. Her first novel 'Zindagi Gulzar hai' that she wrote to improve her handwriting got immense popularity, and later she started thinking about pursuing it as a profession. Then she wrote various stories that kept on getting published on Sunday Magazines.
Popularity
Though she tasted fame at the very start of her career, the novel that made her one of the most significant Urdu Writers is 'Peer-e-Kamil' that broke all the records, and people madly fall in love with the novel and characters. She never thought of making it a drama or film that no one can match that level. Later she managed to write many stories including 'Meri Zaat Zara e Benishan,' 'Alif,' 'Amar Bail' La Hasil, and many more. She manages to convey her view on different perspectives through her writing, which is the biggest reason for her success.
Her plays and writings show how mature she is as a person who knows how to talk on Romance, Love, Spirituality, and friendship. Without writing a single vulgar word, she grasps everyone's attention with her beautiful and worth appreciating thinking. People belonging from every age group are her admirers, and they love to read her writing and watch her serials.
Dramas
In 2004 one of her fans Samina Samo who was about to make her debut as a director, forced Umera to write something for her. Later she comes up with a fantastic play 'Wujood e Laraib' that earned many awards, including Best Writer award. Then she wrote many drams and did transform her various novels into dramas including 'Darbar e Dil' 'Meri Zaat Zara e Benishan' 'La Hasil' and many more. She made only one screen appearance till now when she honored the 'Best Writer Award' for her first play, 'Wujood e Laraib.' After that, she never appeared on the screen.
In 2019 her novel 'Alif' also transformed into drama serial that aired on GEO Tv. The start cast includes Sajal Ali, Hamza Ali Abbasi, Saleem Mairaj, Kubra Khan, Ahsan Khan, and others. People loved the story and concept and couldn't stop praising Umera Ahmed, who beautifully let people learn about the relation of a human With God. The same year she comes up with another exceptional play, 'Ye Dil Mera' featuring Sajal Ali, Ahad Raza Mir, and Adnan Siddiqui. Umera is busy writing various other projects for the viewers who love to read her.
Awards
She has got praise and positive reviews for her writing that comes in the form of Awards. She has won more than 15 awards till now and still counting. In 2006 she bagged the young talent Award in scriptwriting. Later she got many for her masterpieces incorporating Shehr-e-Zaat, Thora Sa Asman, and others.
Umera Ahmed Novels
Peer e Kamil
Alif
Amar Bail
La'Hasil
Meri Zaat Zara e Benishan
Wapsi
Hasil
Aks
Zindagi Gulzar Hai
Darbar e Dil
Iman, Umeed Aur Mohabbat
Kankar
Man o Salwa
Aab-e-Hayat
Umera Ahmed Dramas
Zindagi Gulzar Hai
Maat
Meri Zaat Zara e Benishan
Digest Writer
Shehr-e-Zaat
Mutthi Bhar Miti
Main Nai Khuwabon Ka Shajar Daikha Hai
Kankar
Qaid e Tanhai
Sauda
Koi Baat Hai Teri Bat Mai
Sehar Aik Istara Hai
Haasil
Aks
La'Hasil
Amar Bail
Hum Kahan Kai Sachai Thai
Alif
Ye Dil Mera
Social Media Handles
Her social media accounts include
https://www.facebook.com/umeraahmedofficial/
https://www.instagram.com/umeraahmed.official/