Faran Tahir is an actor from America and works in American T.V. serials and movies. With characters varying from Shakespeare's Othello, to eminent Captain Nemo, to a father anxious for his family trying to leave Syria, his acting career have a copious amount of versatility. He was brought up in Pakistan and then moved to the USA to attain education in theater. Currently, he is living in the USA. This article has all the information about Faran, including Faran Tahir Biography.
| Title | Description |
| --- | --- |
| Personal | |
| Name: | Faran Haroon Tahir |
| Native Name: | Faran Tahir |
| In Urdu: | فاران طاہر |
| Famous As: | Actor |
| Nationality: | Pakistani-American |
| Residence: | Los Angeles, California, U.S. |
| Education: | MBA |
| Alma Mater: | Harvard University |
| Religion: | Islam |
| Profession: | Actor |
| Years Active: | 1994-present |
| Height: | 5 ft 9 in |
| Website: | https://www.facebook.com/OfficialFaranTahir/ |
| Born | |
| Date: | 16th February 1964 |
| Place: | Los Angeles, California, U.S. |
| Family | |
| Spouse: | Marie Tahir |
| Children: | Lena Tahir and Javan Tahir |
| Parents: | Yasmeen Tahir and Naeem Tahir |
| Siblings : | Ali Tahir |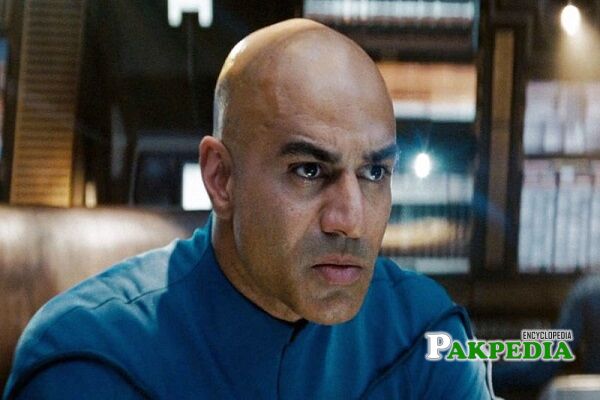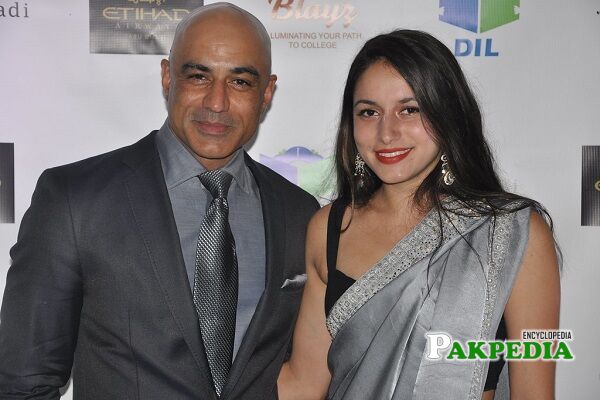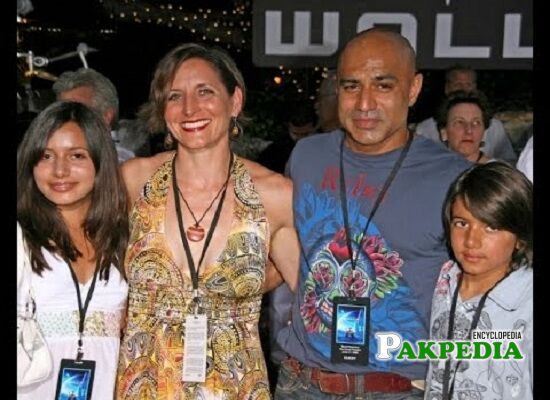 Faran Tahir Biography
He is the only actor from Pakistan working in the topmost film industry of the world and making his country proud for two decades. This journey was not easy for him, but he accomplished his goals without any mentors, connections, guidelines, and role models. Instead of relying on destiny, he relied on his determination.  Faran is a determined, motivated, caring, and down to earth person who started his career from theater and then moved to T.V. and film. 
He made his name on International media by showcasing his talents and abilities, not by creating controversies. Despite the considerable success and appreciation in Hollywood, he hasn't forgotten his roots and remains enthusiastic and passionate about Pakistani cinema and is willing to work in Lollywood.
Faran date of Birth
He was born on 16th February 1964 in L.A. ( Los Angeles) California.
Education of Faran
He completed a B.A. (Bachelor of Arts) degree from the University of California and MFA (Master of Fine Arts) degree from Harvard University.
Faran Tahir Family
He belongs to a well-educated family, his father, Naeem Tahir, is a Pakistani film, theater, and T.V. actor, dramatist, public speaker, columnist, and scholar. His mother, Yasmeen Tahir, is a renowned radio broadcaster. His grandparent Imtiaz Ali Taj a famous dramatist, is known for his play 'Anarkali' made on Anarkali's life. His siblings Mehran Tahir and Ali Tahir, also belong to the showbiz industry. Ali Tahir is known for his performance in PTV'S comedy play 'Teen Bata Teen,' while Mehran is a Television producer. He and his spouse Marie Tahir are parents to a son Javan and a daughter Leena. Javan also played a minor role in the film 'Iron Man.'
Showbiz Career
Debut Film
He started his film career by portraying Nathoo in the Disney Company's adventure flick based on English journalist Joseph Rudyard's 'Jungle Book.' Jungle Book is a compilation of tales consisting of animal characters Baloo and Shere Khan, and the main character 'Mowgli' is a man-cub who is raised in forests by wolves. Faran Tahir as Nathoo was among the human characters of this adventure film.
Versatile Roles in Different Films
He has been starred in several American films, including romantic sitcom 'Picture Perfect,' comedy-drama movies 'Anywhere But Here,' and 'Charlie Wilson's War.' He played the lead role in film 'ABCD.' In the superhero film 'Iron Man,' he played the role of Raza, a villain.  In the science fiction movie ' Star Trek,' he played the role of Captain Richard Robau. In director and writer Neil Blomkamp's fictional action movie 'Elysium,' he played President Patel's role.
Guest Appearance in T.V. Serials
He had a guest appearance in many T.V. series including  'Family Law,' 'Alias,' 'The Agency,' 'The Practice,' 'Lost,' 'NYPD Blue,' '7th Heaven,' 'Lost,' 'Texas Ranger,' 'The D.A.,' 'Monk,' '24,' 'Justice,' 'Cold Case,' 'Warehouse 13,' and 'Chuck.'
Work on USA SYFY Channel
Faran worked with American singer, activist, and actress Chase Masterson and American actor Robert Beltran in an American movie 'Manticore' that on-aired on SYFY channel.
Work in Different American Series
Tahir appeared as Issac in American Medical T.V. Series 'Grey's Anatomy,' and in American fantasy T.V. series, 'Supernatural' played the role of Egyptian God. In the American superhero T.V. series, 'Supergirl' played the role of commander. He joined the American crime T.V. series as Rhys Basheer, and in fantasy drama T.V. series 'Once Upon A Time,' he played the role of Captain Nemo.
Guest in Pakistani Web Series
In 2019, on his tour to Karachi, he was invited as a guest by veteran actor Samina Peerzada in her talk show 'Speak Your Heart With Samina Peerzada.'
Faran Tahir Movies
Picture Perfect
The Jungle Book
Anywhere But Here
A Price Above Rubies
ABCD
A Town Without Pity
Iron Man
Manticore
Star Trek
Charlie Wilson's War
Elysium
Ashes
Torn
Mr. Jones
Jinn
Escape Plan
Honeyglue
I Am Fear
Boris and the Bomb
Flight World War 2
List of T.V. Serials
Law and Order
Midnight Caller
New York News
The Pretender
Party of Five
Freaky Links
The Practice
Alias
Family Law
The Agency
NYPD Blue
MDS
The West Wing
7th Heaven
JAG
24
Boston Public
Judging Amy
Over There
The D.A.
Monk
Charmed
Just Legal
Sleeper Cell
Justice
Lost Cold Cell
Chuck
Grey's Anatomy
Children's Hospital
NCIS: Los Angeles
In Plains Sight
Blue Bloods
Warehouse 13
Burn Notice
Dallas
Supernatural
Elementary
Private Practice
The Blacklist
Criminal Minds
Satisfaction
Supergirl
How To Get Away With Murder
American Crime
Once Upon a Time
Hawaii Five-0
Scandal
Prison Break: Resurrection
MacGyver
Bhai Bhai
Video Games
Call Duty: Black Ops 3
Social Media Handles
His social media accounts include