Fakhar Zaman is a left-handed aggressive opening batsman of the current Pakistani cricket team. He served in Pakistan Navy before joining as a professional cricketer. Since his debut, he has played few fantastic innings, including an outstanding match-winning hundred against India's archrivals in the final Champions Trophy 2017.
He is currently part of Pakistan's squad on the tour of England, which is due to start from August-2020. This article has all the information about him, including Fakhar Zaman Biography.
| Title | Description |
| --- | --- |
| Personal | |
| Name: | Fakhar Zaman |
| In Urdu | فخر زمان |
| Nationality: | Pakistani |
| Residence: | Mardan, North-West Frontier Province |
| Religion: | Islam |
| Profession: | Cricketer |
| Major Teams:: | Pakistan, Abbottabad, Abbottabad Falcons, Habib Bank Limited, Karachi Blues, Karachi Dolphins, Karachi Zebras, Karachi Zebras, and others |
| Born | |
| Date: | 10th April 1990 |
| Place: | Mardan, North-West Frontier Province |
| Career | |
| National Side: | Pakistan |
| Team Role: | Opening batsman |
| Bowling Style: | Left arm orthodox |
| Batting Style: | Left hand batsman |
| Matches: | ODI ,4 T20, 3 FC,35 LA,51 |
| Wickets : | ODI, – T20,0 FC,0 LA,16 |
| Bowling Average: | LA,31.37 |
| Batting Average: | ODI,63.00 T20,13.00 FC,63.00 LA,50.18 |
| 5 wickets in Innings : | LA,1 |
| Best Bowling: | LA,5/27 |
| Catches/Stumpings: | ODI,2/– T20,1/– FC,23/– LA,-/ – |
| Balls Bowled: | ODI,3 T20,0 FC,258 LA,614 |
| Runs Scored: | ODI,252 T20,26 FC,2,269 LA,2,409 |
| ODI Debut: | Pakistan v South Africa at Birmingham, Jun 7, 2017 scorecard |
| ODI Last: | India v Pakistan at The Oval, Jun 18, 2017 scorecard |
| ODI Shirt Number: | 39 |
| T20 Debut : | West Indies v Pakistan at Port of Spain, Mar 30, 2017 scorecard |
| T20 Last: | West Indies v Pakistan at Port of Spain, Apr 2, 2017 scorecard |
| 100s / 50s: | ODI,1/2 T20, FC,0/0 LA, 5/13 6/18 |
| Top Score: | ODI,114 T20,21 FC,205 LA,180 |
| First-Class Debut: | Multan v Karachi Blues at Multan, Jan 19-22, 2013 scorecard |
| First-Class Last : | Habib Bank Limited v Water and Power Development Authority at Karachi |
| List A Debut: | Karachi Zebras v Multan Tigers at Karachi, Feb 27, 2012 scorecard |
| List A Last: | India v Pakistan at The Oval, Jun 18, 2017 scorecard |
| | |

Fakhar Zaman Biography
After a phenomenal batting performance by Fakhar early on his international career at the champions trophy 2017, he became an automatic selection as a limited-overs player and got into the test side.
He has so far appeared in 46  One Day Internationals and has scored a total of 1958 runs, including 13 fifties and four centuries at an impressive average of 46.31 Batting at the opening slot for Pakistan. His highest score in ODIs is unbeaten 210 versus Zimbabwe. He is the only Pakistani batsman with a double-ton in One Day Internationals.
Fakhar has also featured in 34  T20 Internationals for Pakistan and has made a total of 756 runs at an impressive batting average and strike-rate of 22.90 and 136.70, respectively. While he has also registered four T20 fifties, his highest T20I score is 91.
While playing regularly in white-ball cricket, he also plays in Tests for Pakistan but has not yet cemented his place in the team. So far, he has been part of three Test games for the national team and has scored a sum of 192 runs with a batting average of 32.00. He has also registered a couple of fifties in the longer format of the game.
Fakhar date of Birth
He was born on 10th April 1990 at Mardan, KPK. He is still the resident of the same city.
Education of Fakhar
He passed his intermediate from his hometown Mardan, KPK. Then he moved to Karachi and joined Pakistan Navy as Sailor.
Fakhar Zaman Family
He was born in Mardan, KPK, but then shifted to Karachi and joined the Pakistan Navy as Sailor. His father used to play cricket, so being from a cricket background, he also loved cricket and finally made his passion into his profession as an international cricketer. He currently lives at Karachi with his family.
Cricket Career
Initial Career
Fakhar, at the start of his cricketing career, played for Pakistan Navy. But, as the Pakistan Navy team is not part of Pakistan's first-class circuit, his coaches suggested that he go ahead with cricket and play at first-class level. He then started his first-class cricket career, and soon got rewarded with the green-cap.
Zaman played his first List-A game in 2012. He played in 2016-17 Season of Quaid e Azam Trophy and scored over 600 runs averaging 50 Plus. Soon after this performance, he got selected on the national team.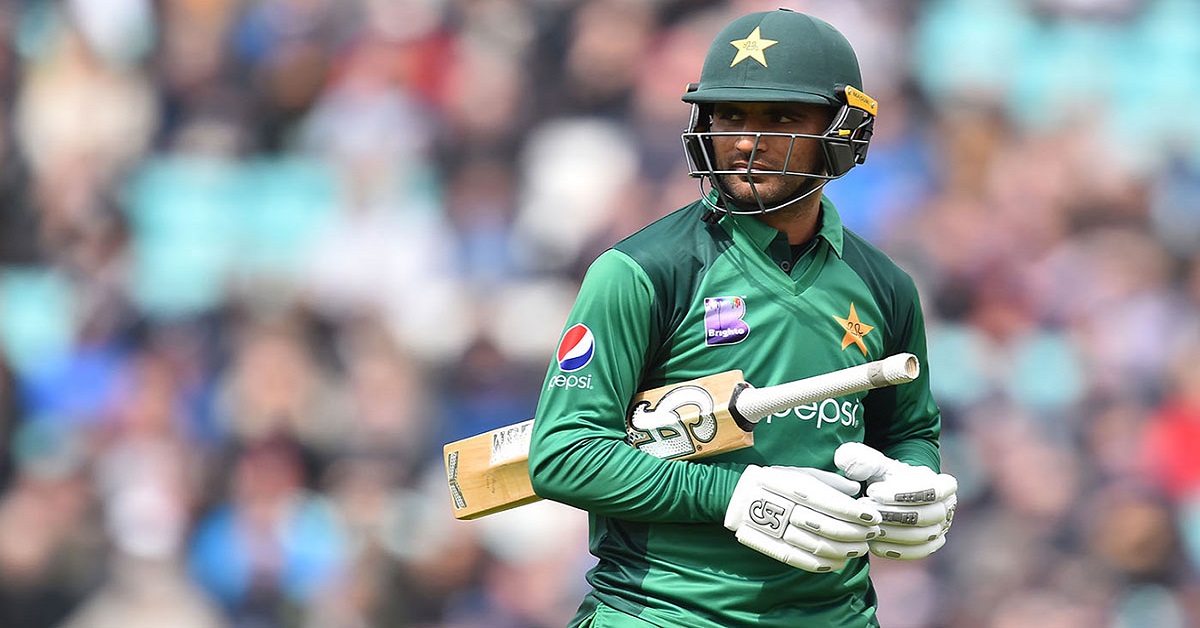 Domestic Career
Fakhar has been playing regular domestic cricket, and is also playing cricket outside the country, including in English County. Since his First-Class Debut, he has featured in 45 matches and has scored a total of 2547 first-class runs at an average of 39.24. He has registered six centuries and 16 half-centuries at this level.
While Fakhar has also played in 98 List-A games and has made a sum of 4558 runs with a batting average of 50.08, his List-A stats also include 30 fifties and 12 centuries in his account.
He also plays plenty of T20 cricket around the world, where he has appeared in 116 T20 matches and has 2929 runs under his belt at an average of 26.87 and Strike-Rate of 134.79 with the bat. He also has 18 fifties and a century in T20 cricket.
Besides playing for Pakistan Fakhar has played for various other teams world-wide including Pakistan A, Pakistan Navy, KPK XI, Abbottabad XI, Peshawar XI, Karachi XI, Lahore Qalandars, Habib Bank Limited, Pakhtoons XI, Comilla Victorians, Glamorgan, Danube Lions,
Pakistan Super League
Fakhar Zaman plays for Lahore Qalandars in the Pakistan Super League from its first edition in 2016. So far, in PSL season 2020, he has made 172 runs in seven games of the competition with average and strike-rate of 24.57 and 125.55, respectively.
International Career and Achievements
T20 International Career
Zaman got selected in Pakistan teams squad against West-Indies in 2017. He made his T20 debut on 30th March 2017 in the series and scored 5 and 21 runs in his first two T20s, respectively. The significant contribution by him in the team was his ability to give quick starts and put pressure on the opponents' bowling lineup.
He hit his first fifty in T20s on 25th January 2018 against New-Zealand and sealed Pakistan's victory. He got the reward of player of the match. And in the next game, he scored a valuable 46 runs innings and again contributed in the victory.
On 1st July 2018, Fakhar made another T20 half century with 61 runs innings against Zimbabwe, and again Pakistan won the match. He had a brilliant form against Australia where he hit two consecutive fifties with scores of 73 and 91. In the end, Pakistan won both games as Fakhar got two awards of player of the match, and also got the award of player of the series.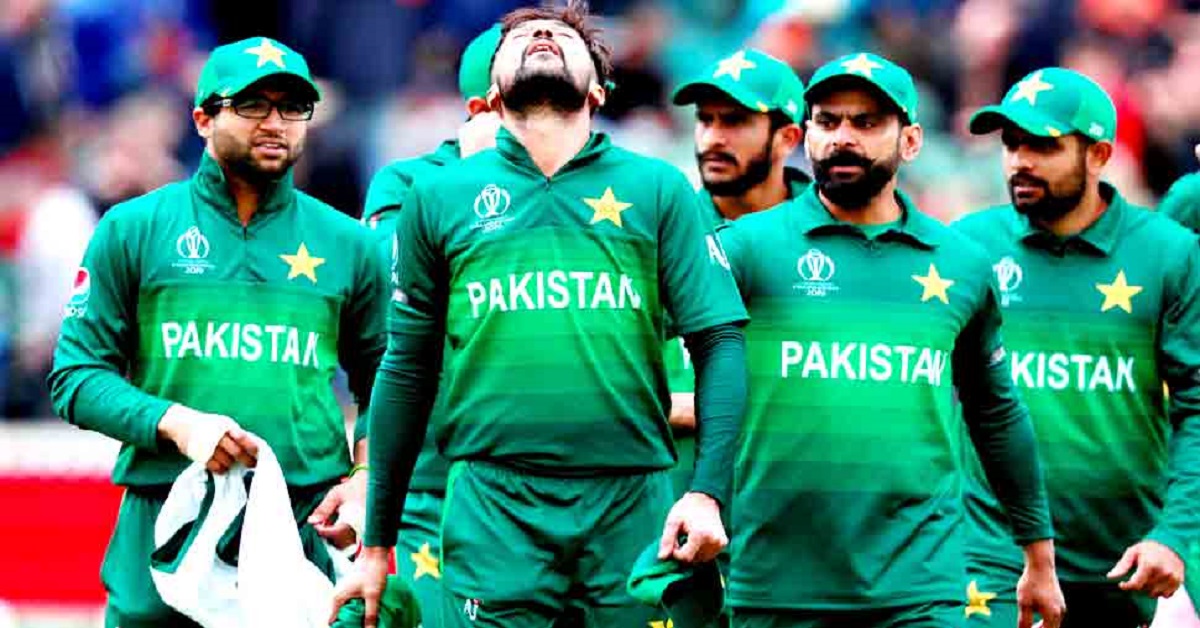 One Day International Cricket
Fakhar got selected in the 2017  Champions Trophy squad and played his first One Day International against South Africa, and he made 31 runs opening the batting for Pakistan. He played his second match against Sri-Lanka in the tournament and scored his maiden ODI fifty and guided his team towards the victory.
The brilliant player came forward with another fifty this time against England and played his part in another glory of the team.
Champions Trophy Final
Pakistan was facing archrival India in the all-important final of the competition. Pakistan batted first, and Fakhar came to open the innings alongside Azhar Ali. Everyone was expecting India to come easily on top in the match.
He scored only 3 runs and edged a delivery off Indian pacer Bumrah, but fortunately, it came as a No-Ball. This changed everything for Pakistan and Fakhar. He blasted a superb and outstanding Hundred and made 114 runs off 106 balls. Due to his blistering knock, Pakistan posted 338 runs, and India only scored 158 runs.
Pakistan won the final by 180 runs, and he made highlights by winning the man of the final match award. Pakistan lifted the champions trophy. He scored 252 runs in four games of the tournament with a magnificent average and strike-rate of 63 and 113, respectively.
This performance helped him cement his spot in the limited-overs side as he became a star for Pakistan.
ODIs in 2018
Fakhar played against Zimbabwe in the series, which held at Zimbabwe. He had an incredible series with the bat as he registered two hundreds and two fifties in five games, including a double century. He got two man of the match awards for both the centuries and also won the player of the series awards for his outstanding display of batting.
Fakhar scored 515 runs at an average of over 257 with the highest innings score of 210 not-out. After that, he also played decently against New-Zealand and scored a couple of consecutive fifties.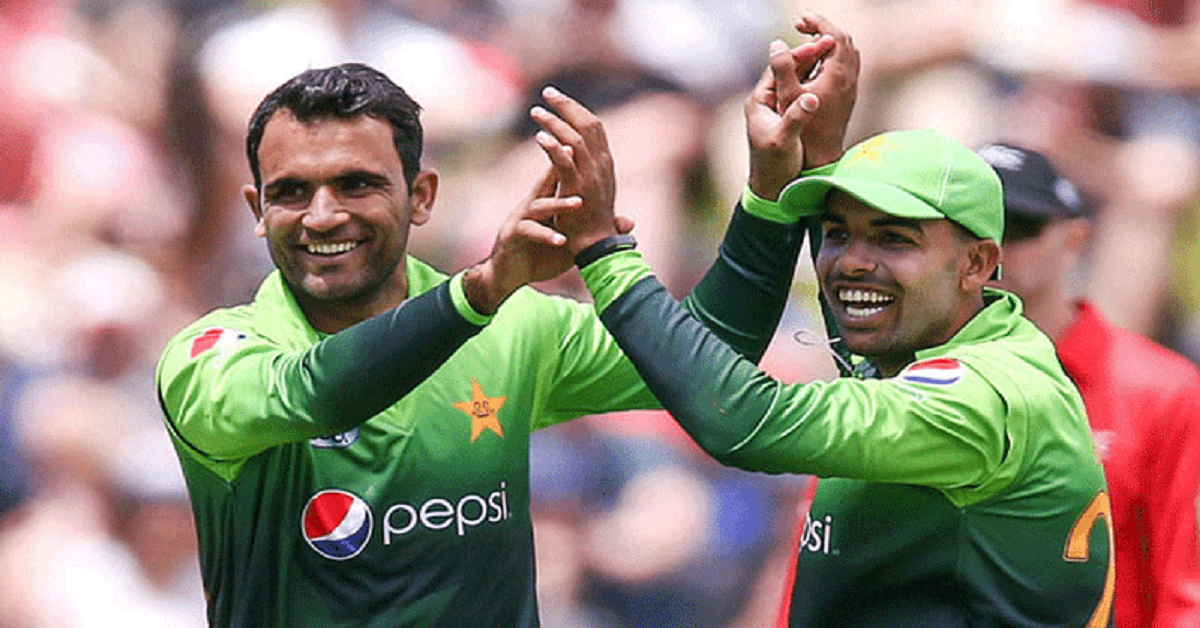 2019 One Day Internationals
Fakhar Zaman also did well in  2019 with the bat as he hit a half-century verses South-Africa and then got a hundred and a fifty against England.
2019 ICC World-Cup
He had a little quite world-cup in 2019 as he only made 186 runs in eight innings with a fifty as Pakistan could not qualify for the next stage of the competition.
2020 ODI Performance
He started well in 2020 and scored 130 runs in two games with the help of two half-centuries. Recently he has been included in the series against England, which is due to start from August.
Test Career
Fakhar made his test debut on 16th October 2018 against Australia and performed brilliantly by scoring 160 runs with a couple of fifties at Abu Dhabi.
Then he played two tests against South Africa but did not score even a fifty. He has only appeared in three test games and has not been able to confirm his place as a regular test opener despite a good start with the bat in the format.
Social Media Handles
His social media accounts include
https://twitter.com/FakharZamanLive
https://www.facebook.com/iamfakharzaman/