Faakhir Mehmood is a Pakistani musician, singer and composer. To pursue his musical career, he founded a band 'Awaz'. A renowned musician Haroon was also part of this band. But due to some interest differences the band could not stay together and band members decided to become solo artists. This article has all the information about Fakhir, including Faakhir Mehmood Biography and Faakhir Mehmood Songs.
| Title | Description |
| --- | --- |
| Personal | |
| Name: | Faakhir Mehmood |
| In Urdu: | فاخر محمو |
| Famous As: | Singer |
| Nationality: | Pakistani |
| Residence: | Karachi |
| Education: | Graduation |
| Alma Mater: | University of Engineering and Technology |
| Religion: | Islam |
| Profession: | Singer, Musician and Music Composer |
| Years Active: | 1992-present |
| Genre: | Pop |
| Height: | 5 ft 10 inch |
| Website: | https://www.instagram.com/faakhirm/ |
| Awards : | Lux Style Awards |
| Born | |
| Date: | 20th April 1973 |
| Place: | Karachi |
| Family | |
| Ethnicity: | Asian |
| Spouse: | Mehreen Faakhir |
| Children: | 1 daughter and 1 Son |
| Parents: | Not Known |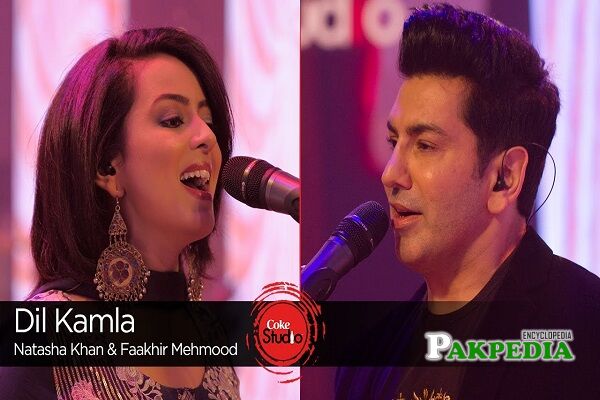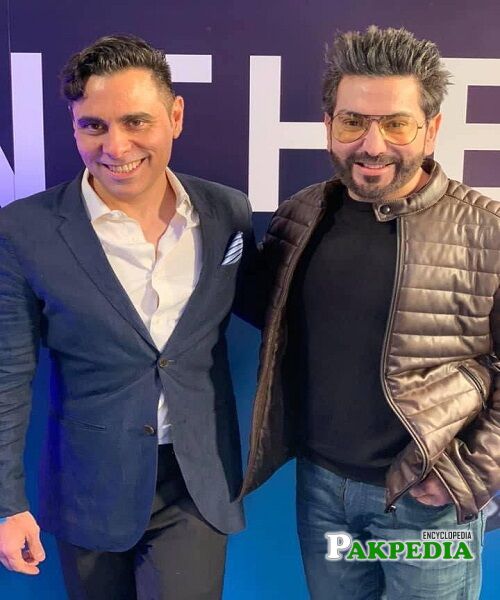 Faakhir Mehmood Biography
This music genius and romantic crooner knows how to use music and the lyrics uniquely. His music consists of a lot of European and Western influences. Besides being a singer, song composer and songwriter, he is also a philanthropist and a family man. His articulate mannerisms and multiple talents make him dear to every heart. Faakhir has always positively used his stardom. Being a soft-hearted person, he has undertaken a lot of charity programs. He also gave his services to the 'WHO (World Health Organization)' and 'Save the Children and Human Development' as the United Nation Goodwill Ambassador. Because of his patriotism, he served as a cultural ambassador of Pakistan and for being part of the Asian Heritage Week he was awarded Influential Asian by New York Governor in 2011. He was also awarded 'Pride of Performance' by the president of Pakistan. 
Fakhir date of birth
This pop singer was born on 20th April 1973 in Karachi. Currently, Fakhir is in the same city with his family.
Education of Fakhir
He is graduated from UET (University of Engineering and Technology) Lahore. Besides study, he started paying attention to his music passion and it was during his university days that he met a young singer Haroon.
Fakhir Mehmood Family
Faakhir and his spouse Mehreen are running a fashion retail store, 'Ney York Avenue' situated in Forum Mall Karachi. The couple is parents to a daughter and a son. His other family members are not part of this industry.
Music Career
He was just eight when he bought a small harmonica. It was his 1st introduction to music. Being an electrical engineer, he was interested in electronic gadgets. He was also passionate about music. Because of these two interests, he set up a music studio for himself in Karachi, where he did experiments and further honed his God gifted talent. With these efforts, he founded the band 'Awaaz'. He worked as a keyboardist in the band. Before 2006 Faakhir produced three albums. He made his debut album Atish in 2000 which became a mega-hit. Song, 'Dil Naa Lagay' from this album became national song of 2000. 
Then he made another album 'Mantra'. For a song 'Jiyaa Na Jaye' of this album he shared a duet with a famous Indian singer Sunidhi Chauhan. 'Mahi Ve' song from this album secured two awards at Sangeet Naatak Academy Awards of India. He also performed at this award show. The success of his albums took him to Washington DC and New York where he performed in front of a crowd of 30,000  people. He did live shows to take his music to other countries, including Europe, the United States, Asia and the Middle East. After reaching the heights of fame, he took a short break from music to give preference to his business and family. 
Then he made a come-back in 2011 with his 3rd album 'Jee Chahe'. Faakhir performed with Europe's international contemporaries including Stereo Nation and Sukhbir. To promote unity and peace in the country, he did a series of concerts with Najam Sheraz. In 2015 along with other musicians he worked for a Pakistani film 'Ho Man Jahan'. 
In 2016 he joined Coke Studio Season 9. He first appeared in an acoustic version of Nusrat Fateh Ali's 'Afreen Afreen'. In his second performance, he sang with Zeb Bangash a Pashto folk song 'Dilrubaa Na Razi'. He performed 'Dil Kalma' with Natasha Khan. He shot the music video of his song 'Dil Ruba' in Spain, and it is the Pakistani expensive music video made so far. He was also seen in the judges' panel of a top-rated show 'Pakistan Sangeet Icon'.
Faakhir Mehmood Songs
List of Album
Atish
Sab Toun Sohniye
Mantra
Jee Chahe
List of Tracks
Allah Kare
Atom Bomb
Bayliaa
Jee Chahe
Kho Jaon
Moula
Mitti Pao
O Sheeday
Parwaah
Shikwaa
Social Media Handles
His social media accounts include