Danish Kaneria is a former Pakistan cricketer who used to play as a leg-break spinner. He was a regular part of Pakistan's national Test side under the captaincy of Inzamam ul Haq. Danish was a specialist test bowler, so he had a longer Test career than that of a limited-overs career. He played for Pakistan from the year 2000-10. In 2010 he inquired for match-fixing allegations though nothing proved against him that time. In 2018 he admitted his involvement in 2009 match-fixing charges. This article has all the information about Kaneria, including Danish Kaneria Biography.
| Title | Description |
| --- | --- |
| Personal | |
| Name: | Danish Kaneria |
| In Urdu: | دانش کنیریا |
| Famous As: | Danny |
| Nationality: | Pakistan |
| Residence: | Karachi |
| Education: | Government Islamia College |
| Religion: | Hindu |
| Profession: | Cricketer |
| Website: | https://twitter.com/DanishKaneria61 |
| Born | |
| Date: | 16th December 1980 |
| Place: | Karachi |
| Family | |
| Spouse: | Dharmita Kaneria |
| Children: | Parisa Kaneria, Danish Kaneria Jr. |
| Parents: | Not Known |
| Relatives: | Anil Dalpat (Cousin) |
| Career | |
| National Side: | Pakistan |
| Team Role: | Bowler |
| Bowling Style: | Right arm leg break |
| Batting Style: | Right-handed |
| Test Debut: | 29 November 2000 v England |
| ODI Debut: | 31 October 2001 v Zimbabwe |
| T20 Debut : | Lahore Eagles v Karachi Zebras at Lahore, Apr 27, 2005 |
| First-Class Debut: | 1998/99 |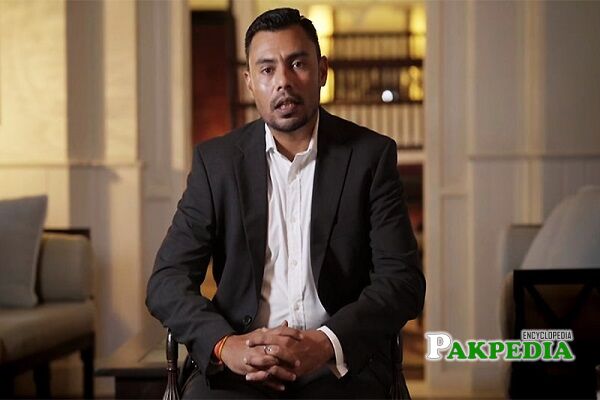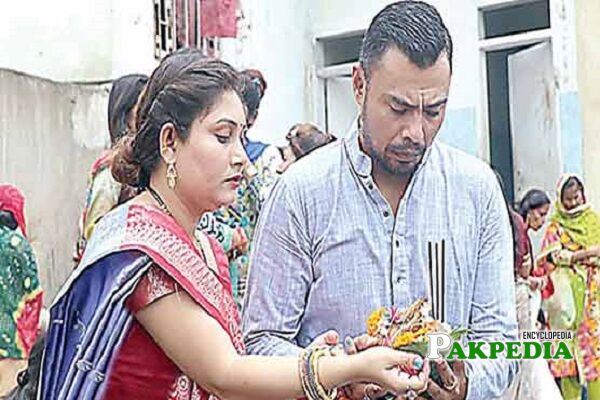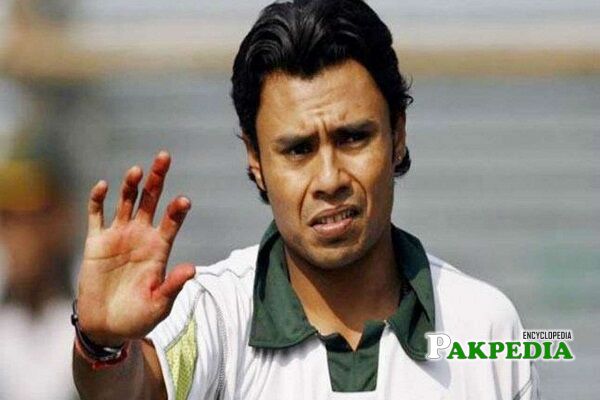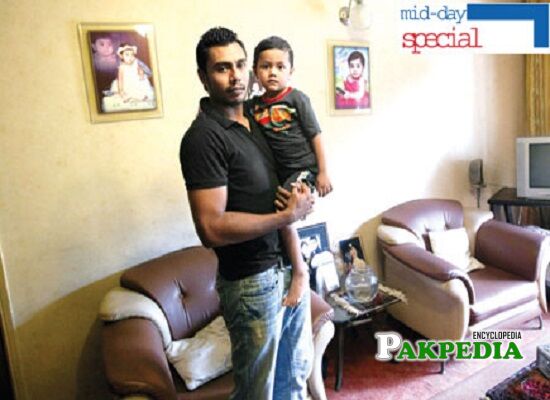 Danish Kaneria Biography
Danish was among very few Non-Muslim cricketers who have represented in Pakistan's national side so far. He has served the Pakistan team in 61 Test games and has claimed a total of 261 Test wickets. Kaneria was a very successful Test bowler who got two ten-wicket, and 15 five-wicket hauls for Pakistan in Tests. Danish had a decent Test bowling average as he 112 Test innings he averaged 34.79.
Though Danish was an excellent test match bowler yet, that was not the case with him in Limited-Overs matches. He played only 18 ODIs for Pakistan, in which he took 15 wickets in total. His ODI bowling average was over 45, which is not considered among the exceptional bowling averages. Danish did not play in the T20 format for Pakistan.
Danish date of Birth
Danish was born on 16th December 1980 at Karachi, Sindh. His family migrated to Karachi and since then living there.
Education of Danish
Danish studied at St. Patrick's High School, Karachi. Danish also went to study at Government Islamia College, Karachi.
Danish Kaneria Family
Danish's family migrated to Karachi from Surat, an Indian area. He is a Hindu and from a Gujrati ethnicity. He is the cousin of former Pakistan's Wicket-Keeper Anil Dalpat. He is married to Dhamita Kaneria from the year 2004 and blessed with a son named Nadish Kaneria and a daughter Parisha Kaneria.
Cricket Career
Initial Career
Danish started his first-class career when he played for National Shipping Corporation against Habib Bank Limited team. And in the next year in 2001, Kaneria was called up in the national side for the first time. He played his first Test on 29th November 2001 against England. He made his ODI debut soon before he made his test debut and played his first One Day International for Pakistan on 31st October 2001 against Zimbabwe.
Domestic Career
Danish had a very long domestic cricket career. He played in 206 first-class matches and claimed an enormous total of 1024 wickets. He has also claimed 71 five-wicket hauls and 12 ten-wicket hauls to his name, which is a remarkable achievement. He has also appeared in many List-A matches. In 267 List-A matches, Danish has taken 262 wickets with 9 five-wicket hauls. His averages 26.16 and 22.70 in first-class and List-A careers respectively with the ball.
Danish has also appeared in 65 domestic T20 games and has taken 87 wickets there. His T20 bowling economy rate is 7.26. He has played for various teams locally and internationally. He has played for Pakistan National Shipping Corporation, Karachi XI, Habib Bank Limited, Pakistan Reserves, Essex, and the rest.
International Career and Achievements
Kaneria made his test match debut at the age of 19 against England. He did not perform well in his first two tests against England, where he took only 4 wickets with a bowling average of 54. But in next year in 2002 Danish made a mark in tests by taking Six wickets twice in both innings against Bangladesh. This performance made his way to a long Test career, and in the end, Pakistan won that match.
He went further with his bowling when Pakistan toured Bangladesh in 2003. He bowled outstandingly, and he got his career-best figures in tests against Bangladesh. Kaneria took 7 wickets for 77 runs in one inning.
Man of the Match
In the year 2003-04, when South Africa toured Pakistan, he took 7 for 111 runs, including a five-wicket haul in the match held at Gaddafi Stadium. Pakistan won the match, and Kaneria awarded the man of the match. In Test matches, Danish used to hold one bowling end by his very economical and controlled bowling. In October 2004, Kaneria took a ten-wicket haul against Sri-Lanka, which helped Pakistan won that match by six wickets, and again he won the man of the match award.
In the year 2005, Danish got eight wickets for 204 runs against the Aussies, but it did not help Pakistan won that match. He continued to perform well in 2006-07. And in the last few years of his career, he helped Pakistan in Test wins against England, India and West Indies teams. Danish played his final Test match against England at Trent Bridge, Nottingham.
ODI Career
Kaneria's ODI career was not so impressive. He went wicket-less in his first ODI, which was against Zimbabwe on 31st October 2001 at Sharjah. He played his second ODI after a gap of 18 months against the same opposition. In his second match, he took 2 wickets for 38 runs. After that, he played only a few ODI games for the next four years and brought about a dozen wickets in those years.
2007 Cricket World Cup
Danish was part of Pakistan's squad in the 2007 World Cup. He played only two games against West Indies and Zimbabwe in the tournament and claimed only three wickets. His best ODI bowling figures came against the Kiwis when he took 3/31.
Match Fixing
His career became controversial after he alleged as a match-fixer in the year 2010. However, that time all the allegations against him proved wrong. In 2012 his name was again included in the list of spot-fixing that banned him from playing cricket in Wales and England. After several years of allegations, in 2018, he admitted his guilt in front of media and accepted all the claims of match-fixing that charged on him in 2012.
Social Media Handles
His social media accounts include