Atiqa Odho is a successful actress in Pakistan's film industry and TV industry. The beauty queen started her professional career as a makeup artist and then moved towards showbiz. Besides being a talented actress, she is running her production house and cosmetics brand successfully. She actively participates in philanthropic activities and also served as a spokesperson for the cancer awareness campaign. This article has all the information about Atiqa, including Atiqa Odho Biography and Atiqa Odho Family.
| Title | Description |
| --- | --- |
| Personal | |
| Name: | Atiqa odho |
| In Urdu: | عتیقہ اوڈھو |
| Famous As: | Actress |
| Nationality: | Pakistani |
| Residence: | Karachi |
| Education: | Not Known |
| Religion: | Islam |
| Profession: | Actress and Host |
| Years Active: | 1989-present |
| Height: | 5 Ft 5 inch |
| Website: | https://www.facebook.com/AtiqaOdho2017 |
| Born | |
| Date: | 12th February 1968 |
| Place: | Karachi |
| Family | |
| Spouse: | Samar Ali Khan |
| Children: | 2 Son and 2 daughter |
| Parents: | Not Known |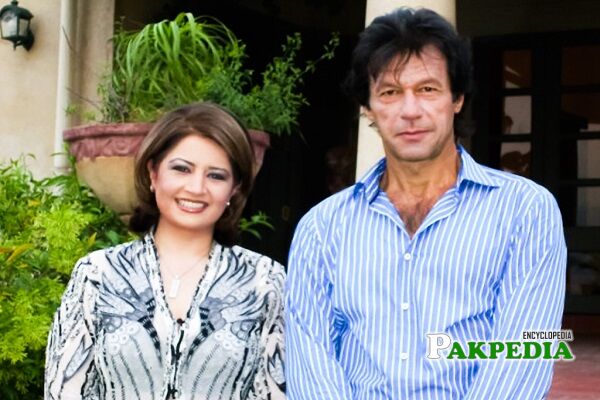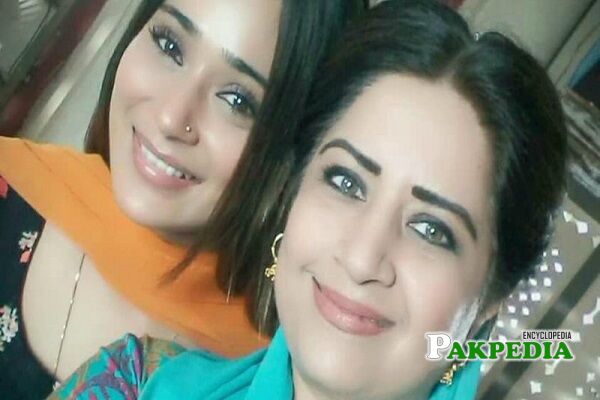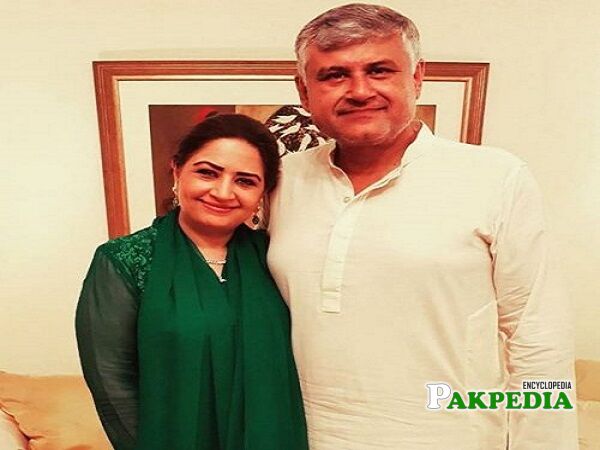 Atiqa Odho Biography
Atiqa is a bold, strong-headed, straight forward, disciplined personality and an energetic, brilliant, virtuoso actress and entrepreneur. She never screams about feminism but lives it. In style, she is the mentor of today's actresses. Because of her patriotism and pride in being a true Pakistani, she works with several corporations for the well-being of Pakistan. She has done different roles brilliantly and feels happy by accepting challenges roles and believes in versatility and change. She is struggling to bestow empowerment to females of her country. 
Atiqa date of Birth
She was born on 12th February 1968 in Karachi. She is currently living in the same city.
Atiqa Odho Family
She is the granddaughter of Sardaar of Jacobabad. Though being a successful artist and entrepreneur, she has not enjoyed a successful married life. She married thrice. At the age of 15, she married Maqsood and has a daughter Omnia and a son Bilal from this marriage. The marriage continued for six years. At the age of 20, she married Javed Akhund, and from this marriage, she has a girl. After a few years, this marriage ended in divorce. In 2012 she tied the knot for the third time with a member of political party Pakistan Tehreek E Insaf Samar Ali. She is living a happily married life with Samar.
Career
As An Entrepreneur
In 1989 she adopted the art of makeup and hairstyling as her profession. She is running her makeup brand with the name 'Odho Cosmetics.' The slogan of this brand is 'Add Colors To Your Life.' This brand is offering not only the quality products but also trying to empower women and incorporating the confidence in them to live with confidence. The brand offers several deals for customers, including bridal gift boxes. 
Many international and national salons use products of this brand in their academic institutes including ' Complections International UK,' 'Grease Paint-UK,' and 'Toni and Guy- UK.' It is the 1st Pakistani brand, which is ISO certified. The brand team visits different areas of Pakistan providing a chance to Atiqa to interact with women of the country and realize their concerns and needs.  
As An Actress
She stepped into showbiz in 1991 by performing in long plays. 'Akas' is her debut play after which she performed in another PTV's teleplay 'Talash' in 1992. In 2014 she worked in drama 'Tm Na Miltay Tu' on a private channel Hum TV. Then she made a debut on TV serials with the drama 'Sitaara Aur Mehrunisaa,' which turned out to be a mega-hit serial of that time. After playing many roles, she was recognized as the best actress for mother roles. Her role in popular drama serial 'Pyar Kai Sadqai' starring Bilal Abbas Khan and Yumna Zaidi is equally impressive.
Film Career
In 1995 she debuted in the film industry with the film 'Jo Dar Gaya Wo Mar Gaya' after that she worked in many films including 'Mujhe Chand Chahye,' 'Mummy,' 'Lahore Sey Aagay.' Her role as a divorcee in 'Mujhe Chand Chahye' made her earn the award.
As a Host
She has also hosted several live shows like 'Let's Makeup,' Ap Ke Baat Atiqa Ke Saath,' and' In The Spotlight With Atiqa' and 'Nestle Nido Young Stars.' In her live program, 'Let's Makeup,' she demonstrated her makeup prowess by giving live tutorials and gave many beauty guidelines to the audience.  
Social Activist
Being a social activist, she has served as ambassador of many organizations. Her social activities, like donations for Fatmeed Foundation and Shaukat Khanum Hospital, demonstrate her devotion to Pakistan. She is also serving as an ambassador of the 'Breast Cancer Awareness Campaign' in Pakistan.
Political Career
She joined Musharaf's party APML (All Pakistan Muslim League) in 2010. She leaded women wing of APML. But she has to resign from this post after her wine slander. On 5th June 2011, she was caught at Islamabad Airport for having bottles of liquor. CJP (Chief Justice of Pakistan) Iftikhar Chaudhry took suo moto notice, and a First Information Report registered against her on account of Pakistan Customs.
Atiqa Odho Dramas
Sitaara Aur Mehrunisa
Nijaat
Dasht
Talash
Junoon
Angaar Waadi
Tm He Tu Ho
Aan
Kirchiyaan
Harjae
Umraao Jan Adaa
Chahtain
Karishmay
Dhool
Hum Tum
Atiqa O
Sans
Sikiyan
Band Bajay Ga
Hamsafar
Ishq Sumandar
Dil He Tu Hei
Haania
Naazo
Arzo Jeenay Ke Tu Nahe
Ghaltii Sey Mistake Ho Gae
Payar Key Sadqay
List of Telefilms
Aks
Talash
Mariam
Abhe Tu Mein Jawaan Hun
Ab Yahan Koi Nahe Aye Gaa
Tm Intezaar Krna
Mein Hun Payaar Tera
Ziker Hei Kaye Saal Kaa
Bey Khbri
Chalo Phr Se Jee Lein
Tm Na Milte Tu
List of TV Shows
Nestle Nido Yoghurt Stars
Passion
Karishmaa
Ap Ke Baat Atiqa Kay Saath
In The Spot Light With Atiqa
Let's Make Up
List of Movies
Mummy
Jo Dar Gya Wo Mar Gya
Dobaara Phr Sey
Lahore Say Agay
Mjhe Chaand Chahye
Social Media Handles
Her social media accounts include