Muhammad Mian Soomro is a Pakistan-based political figure who is serving at the Ministry of Privatization. Professionally he is a banker. Previously, he served as Senate chairperson from 2003 to 2009, and from 2007 to 2008, he served as caretaker PM.
Later from 18th Aug 2008 to 9th Sep 2008, he held the office of Pakistan's President. He belongs to a strong political background as his father and grandfather were politicians. This article has detailed information about him, including Muhammad Mian Soomro Biography.
| Title | Description |
| --- | --- |
| Personal | |
| Name: | Muhammad Mian Soomro |
| In Urdu: | محمد میاں سومرو |
| Famous As: | Pakistani politician and a banker |
| Nationality: | Pakistani |
| Education: | Forman Christian College |
| Religion: | Islam |
| Born | |
| Date: | 19th August 1950 |
| Place: | Karachi, Pakistan |
| Career | |
| Political Party: | PML (Q)(2002–2009) |
| In-Office | |
| Role: | President of Pakistan |
| Dates: | 18 August 2008 – 9 September 2008 |
| Prime Minister: | Yousaf Raza Gillani |
| Preceded By: | Pervez Musharraf |
| Succeeded By: | Asif Ali Zardari |
| In-Office 2 | |
| Role: | Prime Minister of Pakistan |
| Dates: | 16 November 2007 – 24 March 2008 |
| President: | Pervez Musharraf |
| Preceded By: | Shaukat Aziz |
| Succeeded By: | Yousaf Raza Gillani |

Muhammad Mian Soomro Biography
Mian Soomro is a seasoned and veterinary politician who has served at several critical political posts such as caretaker PM, acting President, and Senate chairperson. He has attended prestigious educational institutes, including F.C. College and Punjab University Lahore.
By profession, he is a banker, but being a part of a political family, he also marked his name in Pakistani politics. As a banker, he served in significant organizations and earned fame and recognition with his brilliant performance and hard work. Owing to his leadership qualities, he is also serving on an administrative panel of UMT and is a trustee of ILM Trust.
Soomro Date of Birth
He opened his eyes on 19th Aug 1950 in Karachi, Pakistan.
Education of Soomro
He obtained a BSc degree from F.C. (Forman Christian) College in Lahore and did Masters in Physics from P.U. (Punjab University) Lahore. Later he attended Northrop University in the USA to complete a master's in operations management.
Muhammad Mian Soomro Family
He belongs to an influential feudal family of Sindh that is part of the country's politics since 1923. his grandfather Khan Bahadur Haji Moula Bux, was a political figure. His father, Ahmad Mian Soomro (Late), was Deputy-Speaker of West-Pakistan Assembly and Senate member and helped establish Senate Committee Systems.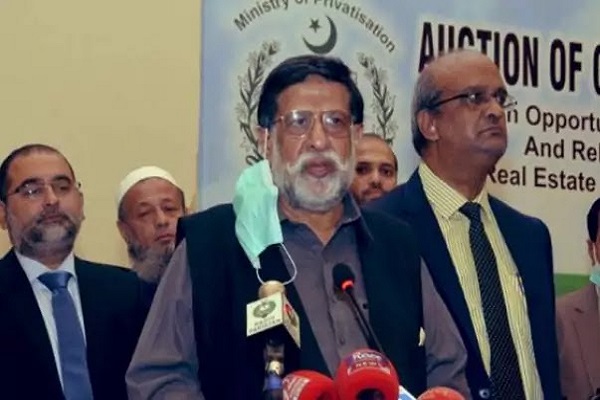 Banking Career
Being an internationally recognized banker, he held several top positions at both local and international organizations. He has worked in the following major banks:
Bank of America (BoA)
Bahrain's Faysal Islamic Bank
CEO (Chief Executive Officer) and General Manager of Yemen's International Bank
ZTBL (Zarai Taraqiati Bank Limited)
MCB Bank
President of NBP (National Bank of Pakistan)
He gained great fame for his work and achievements during his service in these organizations. He also played a significant role in the launch of 'microcredit banking' in Pakistan. Mian Muhammad Soomro also served at Shell Pakistan Limited's board of directors.
Political Career
Designated as Governor
On 25th May 2000, he was designated as Sindh Governor.
Designated as Senate Chairperson
He resigned from the post of Governor of Sindh on 26th Dec 2002 to participate in Senate elections. On 23rd Feb 2003, he got elected as Senator, and on 12th Mar 2003, he got designated as chairperson of Senate.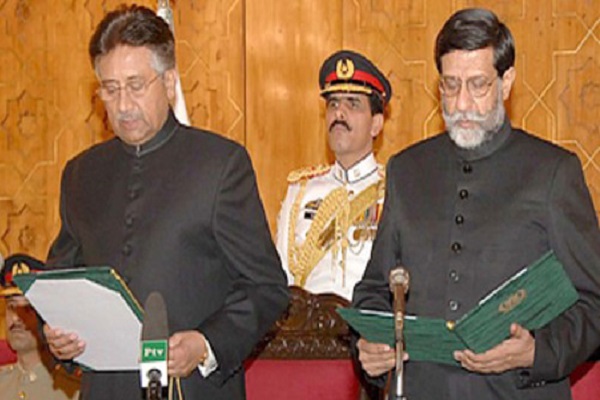 Appointment as Caretaker PM
He got designated as caretaker PM on 15th Nov 2007 following P.M. Shaukat Aziz's term. On 16th Nov, he took oath as PM by President Parvez Musharraf. His services as caretaker PM ended when Yousuf Raza Gillani took oath as PM.
Became President
As per the constitution, he became President automatically on 18th Aug 2008 after Musharraf's resignation in his Senate chairperson position. The selection of a new President by the Parliament of Pakistan within thirty days is also the constitution's requirement. Asif Zardari was appointed President who took oath on 9th Sep 2008.
Social Services
He is a member of the Board of Governors of the University of Management & Technology) and trustee of 'ILM Trust.'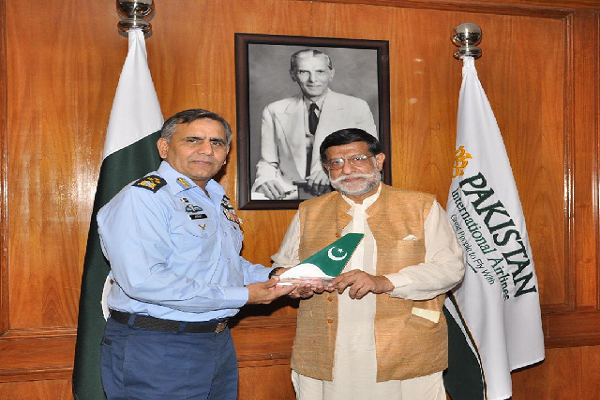 Social Media Handles
His social media account include
https://twitter.com/mmsoomro786