Asad Munir is a retired Brigadier and a Television Commentator who has also performed his duties in the Tribal areas of Pakistan. He commited suicide on 15th March 2019 because of development of media reports. This article contains all the information about him including Asad Munir biography and Asad Munir death.
| Title | Description |
| --- | --- |
| Personal | |
| Name: | Asad Munir |
| In Urdu: | اسد منیر |
| Famous As: | Brigadier |
| Nationality: | Pakistani |
| Residence: | Islamabad |
| Religion: | Islam |
| Profession: | Defence Analyst and Tv Commentator |
| Affiliation: | Pakistan Army Personel |
| Website: | https://twitter.com/asadmunir38 |
| Family | |
| Spouse: | Married |
| Siblings : | Khalid Munir (brother) |
| Died | |
| Date: | 15th March 2019 |
| Cause of Death: | Suicide |
| Rest Place: | Islamabad, Pakistan |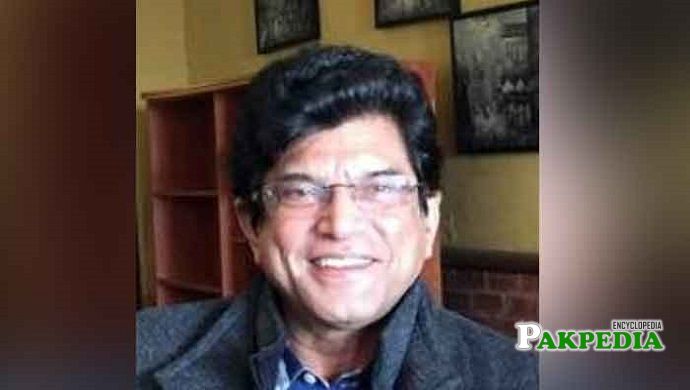 Asad Munir biography
Asad  is a former intelligence operater who has a wide experience and knowledge of performing his services and duty in the tribal areas and Khyber Pakhtunkhwa. He was also a television Commentator and a retired Brigadier who has also performed his duties as a defense analyst. His younger brother Khalid Munir is a retired soldier currently resides in Islamabad.
Case against Asad
A reference has been filed against him by the  National Accountability  Bureau over the rebuilding of a plot in the F-11 territory of the government capital. Though he has submitted all the assets details to the NAB according to which the previously mentioned plot was reestablished by the then CDA administrator while he had just suggested the recovey as he was persuaded that the rebuilding was in accordance with the CDA Restoration Policy, 2007. He further cleared that he stayed in the expert from 2006 to 2010 however the case was enrolled in 2017, following a hole of six years.
Asad Munir death
The retired Brigadier Asad, former Member Estate Capital Development Authority (CDA), has lost his battle after committing suicide earlier today on 15th March 2019. As indicated by the police, he was found hanging with the fan of his apartment in Islamabad. The news of his death is disclosed after the tweet of his younger brother Khalid Munir. His family has restricted doing the postmortem but according to the doctors, the signs of suicide attempt can clearly be seen on the deceased body.
Reason of death
Allegedly, Munir was worried after the development of media reports that the National Accountability Bureau (NAB) has chosen to document a reference of maltreatment of office against him. In a gathering held yesterday, the counter unite guard dog chose to research Munir, a previous individual from the Capital Development Authority (CDA), and others for supposedly manhandling their forces to reestablish a plot in F-11 of Islamabad while disregarding standards and guidelines.
Note left by Asad
Before committing the suicide he left a heartfelt note which is flowing on the social media everywhere and routed to the Chief Justice of Pakistan, the expired said he was giving his life with the expectation that the main equity would get constructive changes in the framework where inadequate people are playing with the life and respect of native for the sake of responsibility as mentioned in thenews.com.pk