Female Dhol Player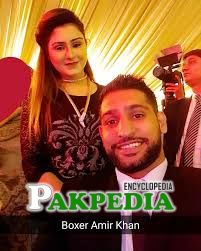 with Boxer Amir Khan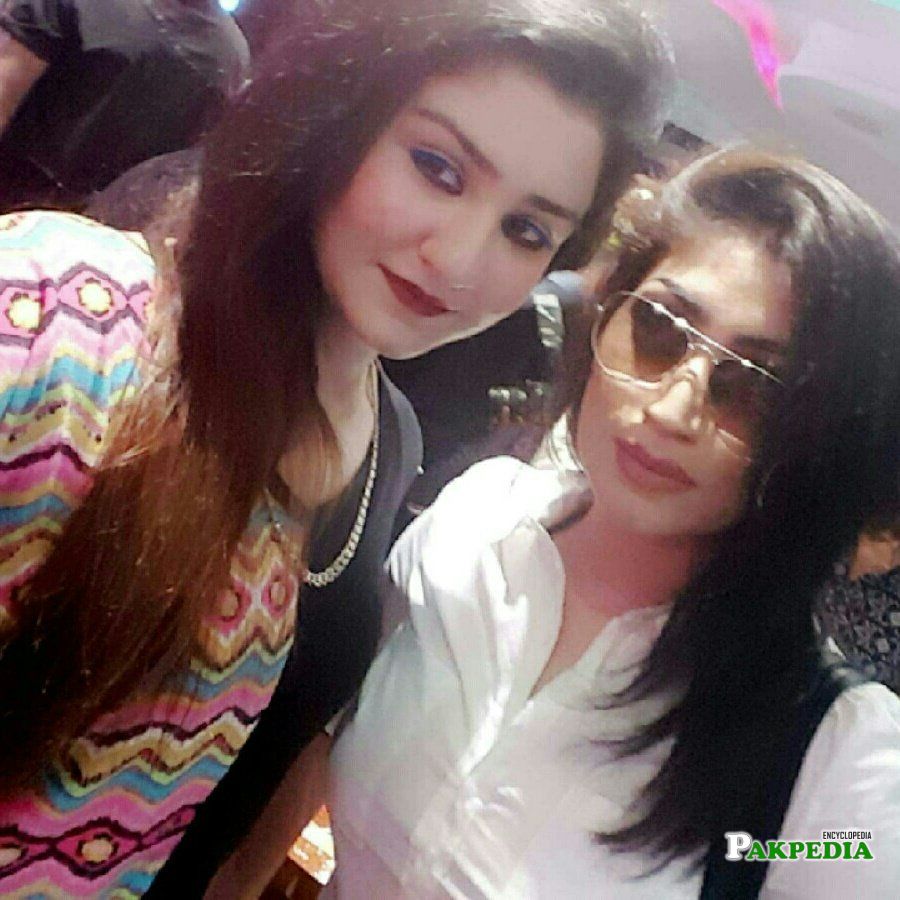 with Qandeel Baloch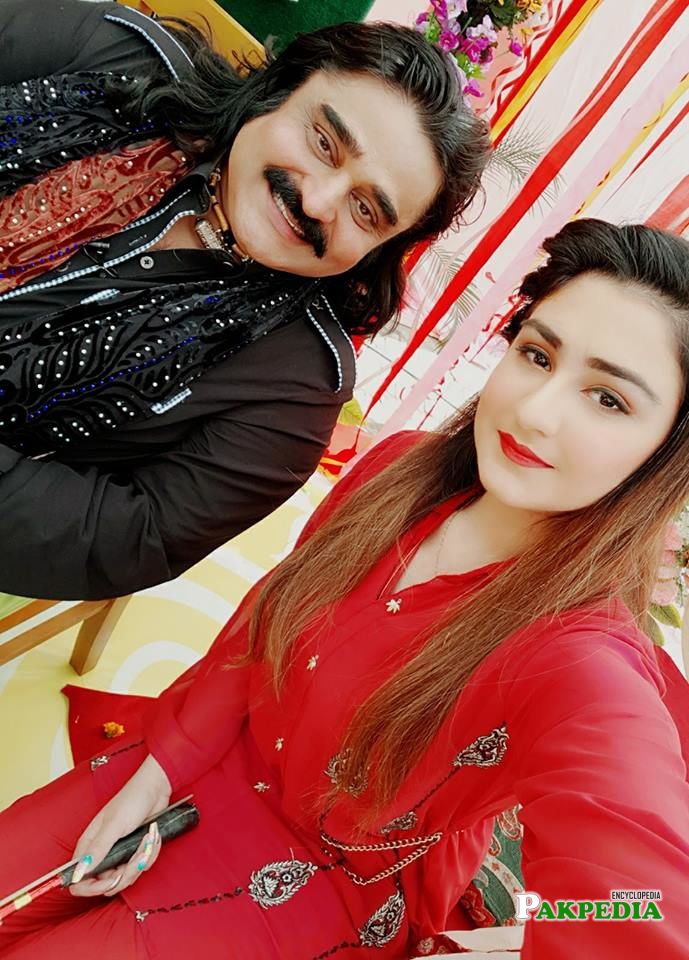 with Arif Lohar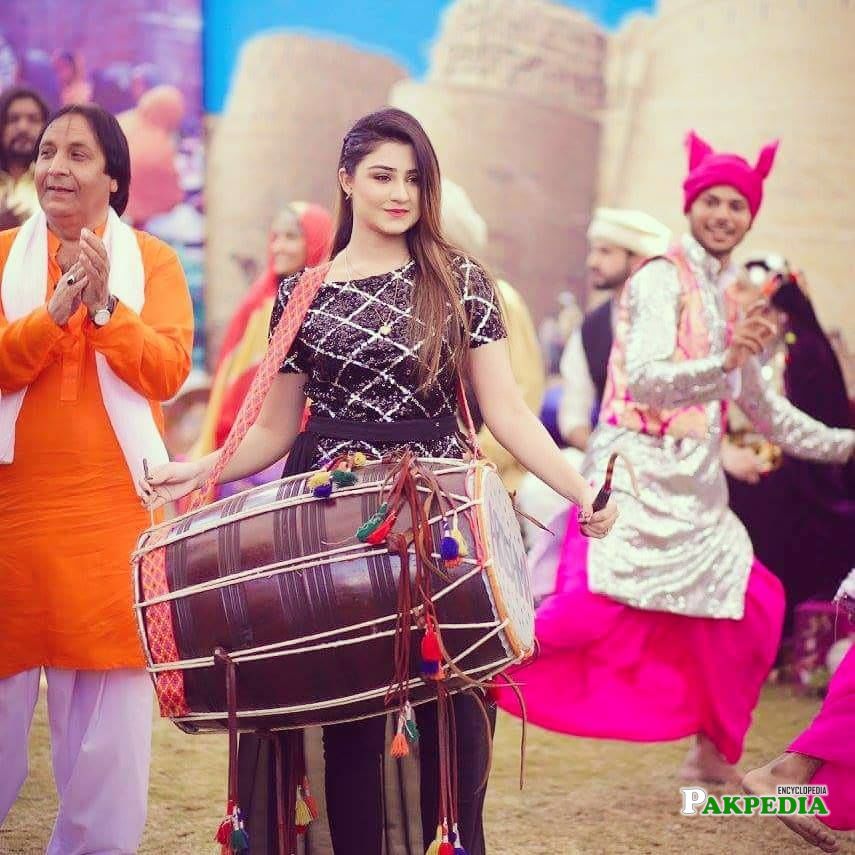 Playing Dhol in an Event
Early Life and Education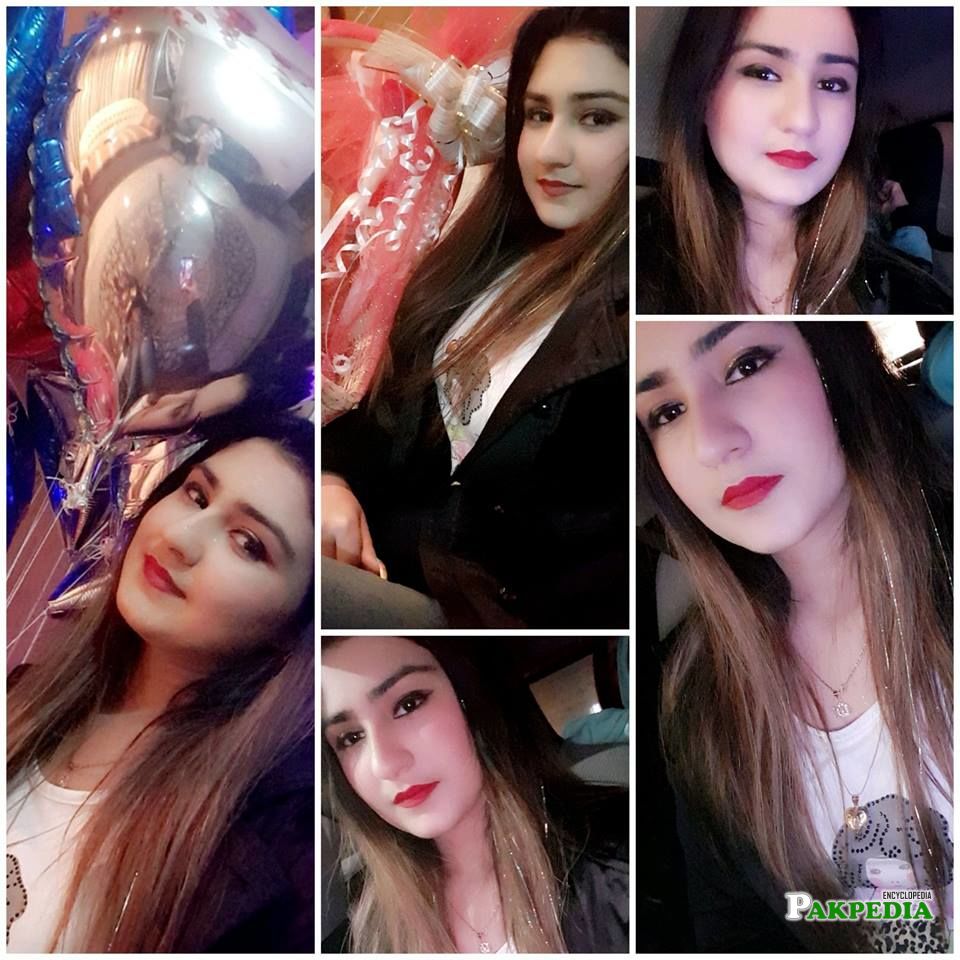 Arishma Maryam  is all about style,beauty and glorious voice. She is the Pakistan's 1st female dhol player. She born on 10 january 1997 in Lahore , Pakistan. She is student of O-Levels at Lahore Grammer School.  Her parents and family are extremely supportive. Arishma covers all sorts of joyous events and it is a thrill to watch her play with such perfection.She is so close to her mother. She is aiming to do something new for her name and for this industry. It is a thrill to watch her play in this confident and superb manner, utilizing her skills to the fullest.    
Interests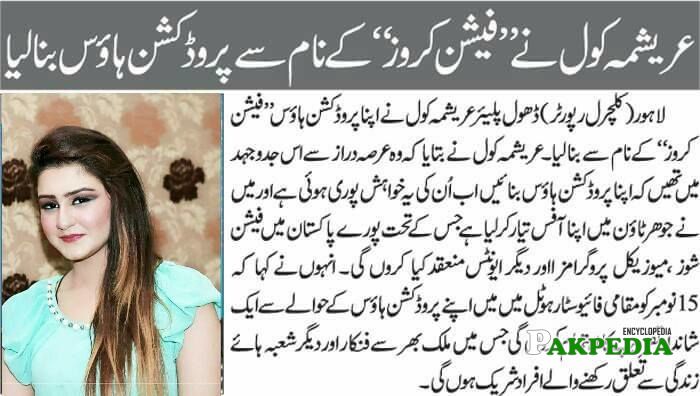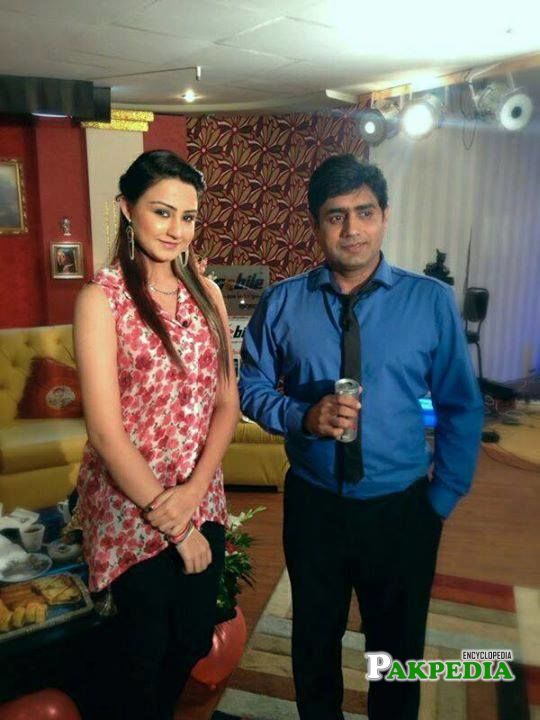 Although music and modelling are her areas of interest but dhol is one instrument that fascinated her the most. She is also working on her singing and plans on releasing an album that will include covers of famous
Nusrat Fateh Ali Khan
tracks. According to her Israr Shah is writing the other songs for me and Jawad Ali is producing the tracks .   
Cricket
All of above Arishma is fan of Cricket. She got the chance to play Dhol and show her mesmerizing Beats in
PSL
2018 at Dubai.She said she always like to support Pakistan Super League. She is a lahori but She is supporting
Multan Sultans
. 
Dhol Playing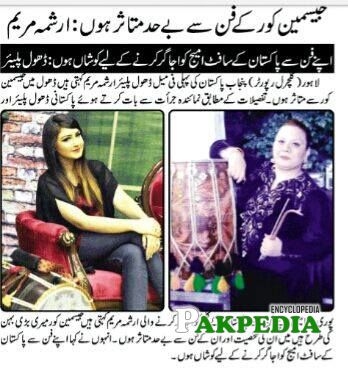 As a fan of music, Arishma thought of doing something new, something which no one has done so far. She started from Congo later she thought why just dn't give a try to Dhol playing.Choosing dhol as her forte is definitely something no one would've imagined. Breaking all the odds and not caring about anyone, Arishma is definitely setting her own mark now. Arishma shared idolizes Jasmeen Kaur and she believes she can create a better image of Pakistan by playing dhol as a female player. Arishma expresses how thrilling it is to be playing dhol and how she wants to embed her name in history by being Pakistan's first ever female dhol player and singer. Her beats can literally make people dance all day long. 
[1]
Dhol Player
First Female Dhol Player
Arishma is doing something which is never done in Pakistan before. The ritual of dhol playing in weddings or any other event is extremely fun and Arishma makes sure that she lives to the expectations by her amazing performances. She is the first of her kind – our
Punjabi culture
enjoys dhol playing to the fullest, but we have always seen men doing this. 
International Tours
Pakistan's youngest female dhol player Arishma Within a short period has managed to catch the eye of many in the Lahore's music circles and has been a regular performer at numerous events. Only recently she returned from an international tour, playing in the US, Canada and Malaysia. Maryam now has a tour of India on the cards. She will be performing live in various cities of India. 
Circumstances
The dhol player holds that playing the instrument is indeed not easy for girls in a society like ours. "Women are not allowed to play at shrines. When I started out, my family and relatives discouraged me and that was quite depressing," she recalls. However, Maryam stuck to her guns and almost three years ago, renowned dhol player Gunga Sain admitted her as a disciple and with his help she managed to make her dream come true. She also told about her Friends views, "My female friends always ask me how I am able to play the dhol for hours at a stretch". I think there's more to it than the physical aspect. If you are able to connect with the instrument on a spiritual level, you forget everything else. 
[2]
Difficulties in Career
Awards
Distnctive peformance certificate given by Govt of punjab.And much more awards received in different shows.