Muhammad Azam Khan Swati is a prominent political personality of Pakistan who remained a member of Jamiat Ulema-i-Islam from 2002 till 2011. Currently, he is a member of Pakistan Tehreek-i-Insaf and working as the senior vice president of PTI. He established the Pak oil company in 1977. This article has all the information about him, including Muhammad Azam Khan Swati Biography.
| Title | Description |
| --- | --- |
| Personal | |
| Name: | Muhammad Azam Khan Swati |
| In Urdu: | محمد اعظم خان سواتی |
| Famous As: | Politician |
| Nationality: | Pakistani |
| Residence: | Mansehra |
| Education: | Master's Economics, Master's Political Science, LL.B(Gold Medalist), LLM (USA) Doctor of Jurisprudence-JD (USA) |
| Religion: | Islam |
| Profession: | Politics |
| Website: | https://www.facebook.com/pg/AzamKhnSwati |
| Awards : | Gold medalist in LL.B (KU) |
| Born | |
| Date: | 22nd June 1956 |
| Family | |
| Ethnicity: | Swati Tribe |
| Career | |
| Political Party: | Pakistan Tehreek-i Insaf (PTI) |
| Serve As: | President of Pakistan Tehreek-e-Insaf KPK |
| Time Period : | 4 December 2013 – 23 May 2015 |
| Old Political Affiliations: | Jamiat Ulema-i-Islam (2002–2011) |
| In Office | |
| Role: | Federal Minister for Science and Technology |
| Dates: | 2008 – 17 December 2011 |
| Prime Minister: | Yousaf Raza Gillani |
| Succeeded By: | Ishfaq Ahmad |
| Political Party: | PTI |
| In Office 2 | |
| Role: | Pakistani Senator from Khyber Pakhtunkhwa |
| Dates: | 2003–2011 |

Muhammad Azam Khan Swati Biography
Azam khan Swati is a great politician and businessman who worked as the Federal Minister for Science and Technology for a long time. He is one of the educated politicians who held multiple degrees from different Universities and earned Gold medals.
Azam Swati, who hails from Khyber Pakhtunkhwa, remained attached to various political parties throughout his career, but recently he is associated with Pakistan Tehreek e Insaf. He is currently running as a Senate Assembly member after securing the highest votes in the 2018 Senate Elections.
Azam Date of birth
He was born on 22 June 1956 in Manshera, Khyber Pakhtunkhwa, Pakistan.
Education of Azam
Azam is a well-educated person and holds multiple degrees. He obtained the degree of master's in political science and economics. Later he acquired LL.B in which he remained a Gold Medalist. Afterward, he went to Houston University from where he did LLM.
He did Doctor of jurisprudence from law college of South Texas and afterward passed Attorney-at-law from Texas.
Azam Khan Swati Family
He belongs to a political family. This was the reason he was highly motivated towards his political career and was interested in politics and selected as the President of the student council several times.
Career
Start of lawyer practice
In Karachi, he started practicing as a lawyer, and in 1978 he went to the USA. In 1977 Pak Oil Company was set up by him. He obtained a jobber ship for Exxon, Diamond Shamrock, Mobil, and Shell. On the other hand, he made a large amount invested in real estate in the Louisiana State and the Beaumont Golden Triangle Area.
During his stay in the US, he received an education from American University. He felt a need to help his country Pakistan with the knowledge and experience he gained while living in the USA.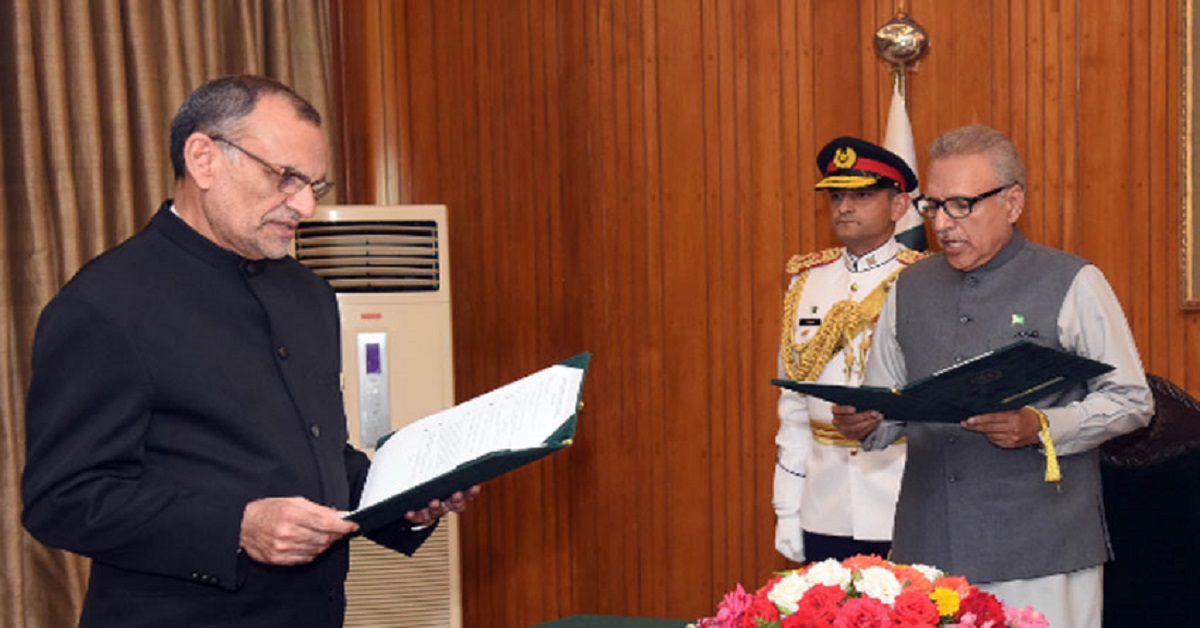 Return to Pakistan
Azam wanted to serve his country and wanted Pakistan to adopt proper Rules of Law. In 2001, he returned back to Pakistan. He actively started participating in politics and got elected in the first local government election as the mayor of "District Manshera" under Musharraf's rule.
He resigns from this position after serving for one and a half years. In 2006 senate elections were held in the country, and he got elected as the Senate member from 2006 till 2011 by securing a large number of votes.
Services as a Nizam
He contributed a considerable amount of money from his pocket for the welfare of his people. Also, he established the Hazara University of Manshera District so that the people of Manshera can learn education and serve their country in a better way.
Hajj Scam cases
He filed Hajj corruption in Supreme Court, and the government was forced to eliminate religious affair minister Hamid Saeed Kazmi. Due to this scandal, he was removed from Yousuf Raza Gilani Cabinet, where he worked as the federal minister for science and technology.
Join Jamiat Ulema-i-Islam
He joined Jamiat Ulema-i-Islam after joining the Senate of Pakistan. Again he was elected as a member of the Senate as a candidate of Ulema-i-Islam. He left Jamiat Ulema-i-Islam on 17 December 2012 because he was not given a guaranteed party ticket for the Senate 2012.
Join Pakistan Tehreek-e-Insaf
He joined PTI and supported the demand for Hazara District, and himself contributed 10 % finance for this purpose.
Azam Khan Swati Assets
Mr. Swati was one of the wealthiest parliamentary in Pakistan history. He paid $20.5m. Some of his assets are:
Eight plots in Top city for Rs 13m.
Abbottabad house Rs 250m
Another Abbottabad house Rs 0.45m
Four plot worth Rs 13m
Ten properties in Bahria town worth Rs 12m
Total current asset worth US $4.8m, including personal account balance, receivables.
US$15m worth non-current assets including real estate, 46% equity in Swati Enterprises, and 100% equity in Swati Investment co.
Total liabilities of US $5.2M
He is the taxpayer in both countries, the USA and Pakistan.
Azam Khan Swati Committee
He was a member of seven committees.
Member of Standing Committee on Commerce, Federal education and Health.
Senate Standing Committee on Information Technology
Senate Library Committee
Functional Committee on Government Assurances and Problems of Less Developed Areas.
Senate election of 2018
PTI party was all set to participate in the Senate election in 2018, and they took five tickets out of six tickets. The candidates were Khial Zaman Orakzai, Fida Mohammad Khan, Dr. Meher Taj Roghanni, Azam khan Swati. He won technocrat seats for the KPK province.
He worked as the Federal Minister of Parliamentary Affairs under the Imran khan government from 18 April 2019 to 6 April 2020.
Federal Minister of Science and Technology
Mr.Swati resigned from the Federal Minister of Science and Technology seat, and President Arif Alvi accepted the resignation. He quit this job because he wanted to maintain a moral specialist.
Social media Handles
His social media account include
https://www.facebook.com/AzamKhnSwati/
https://twitter.com/azamkhnswati