Azam Khan Swati is a senior vice president of Pakistan Tehrik-i-Insaaf, which he joined in December 2011. He was the former leader of Jamiat Ulema-i-Islam – Fazl (JUI-F) . MR Swarti comes from an influential and wealthy family of Swati tribe, Mansehra. He is also In vice of Muhammad Azam Khan Hoti.
    
| Title | Description |
| --- | --- |
| Personal | |
| Name: | Muhammad Azam Khan Swati |
| In Urdu: | محمد اعظم خان سواتی |
| Famous As: | Politician |
| Nationality: | Pakistani |
| Residence: | Mansehra |
| Education: | Master's Economics, Master's Political Science, LL.B(Gold Medalist), LLM (USA) Doctor of Jurisprudence-JD (USA) |
| Religion: | Islam |
| Profession: | Politics |
| Website: | https://www.facebook.com/pg/AzamKhnSwati |
| Awards : | Gold medalist in LL.B (KU) |
| Born | |
| Date: | 22 June 1956 |
| Family | |
| Ethnicity: | Swati Tribe |
| Career | |
| Political Party: | Pakistan Tehreek-i Insaf (PTI) |
| Serve As: | President of Pakistan Tehreek-e-Insaf KPK |
| Time Period : | 4 December 2013 – 23 May 2015 |
| Old Political Affiliations: | Jamiat Ulema-i-Islam (2002–2011) |
| In Office | |
| Role: | Federal Minister for Science and Technology |
| Dates: | 2008 – 17 December 2011 |
| Prime Minister: | Yousaf Raza Gillani |
| Succeeded By: | Ishfaq Ahmad |
| Political Party: | PTI |
| In Office 2 | |
| Role: | Pakistani Senator from Khyber Pakhtunkhwa |
| Dates: | 2003–2011 |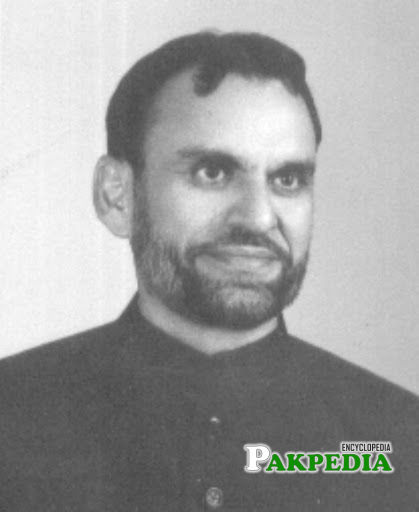 Profile

Born and raised in a small village in the mountain range of Himalyas in the North West Frontier Province of Pakistan.Politics was not foreign to him because he grew up in a politically active family and saw his father, uncles, and cousins participating in the local politics and was cognizant about his ancestor's political history that encouraged him to compete in his school and college debates and got elected as President of the student council many times. His birth date is 22 June,1956. [1] Profile,education  
Education
Azam Swati hold mutiple degrees:
M.A. Economics
M.A. Political Science
LL.B (Gold Medalist)
LL.M (International Law from University of Houston (Texas-USA)
Doctor of Jurisprudence from South Texas College of Law (Texas U.S.A)
Attorney-at-Law (State of Texas)
Political Career
In 1997 he established Pak-Oil Company and acquired jobber-ship for Exxon, Chevron, Mobil,Shell and Diamond Shamrok. Besides fuel distribution & whole sale business he has handsome investments in real estate in the Beaumont-Golden Triangle areas as well as in the bordering State of Louisiana.  During his stay in United States he keenly studied the American Institutions and functioning of their democratic system. He felt the urge to help his country of origin by transferring the experience he had acquired in his adopted homeland America.
Nazim Mansehra
He took along a burning desire to see American values of liberty, Justice Right to pursue happiness,Civil liberties, Rule of Law and due process of Law transplanted in Pakistan. His desire to serve Pakistan led him back to Pakistan and he started participating in active politics. He participated in first local government elections under the rule of General Musharaf and got elected with landslide victory as " District Nazim" of NWFP's largest District" Mansehra".After serving one and a half years he resigned from that position in order to run for senate and he got elected to Pakistan Senate with highest votes in February 2003.
Services and efforts

During his service as a Nazim he set new precedents in the politics of Pakistan by not accepting any salary,official transport, no lodging and boarding, security and contributed from his personal pocket a significant amount of funds for social welfare and development projects .He made his legacy of giving to people of Pakistan and not to be on the receiving end. He played a pivotal role in establishing the HAZARA University in District Mansehra,which is the only institution of higher learning in the area with special emphasis on universal values. This is a great contribution for the poor and under privileged people of Hazara having a thirst for higher education aiming to serve their country and people in particular and humanity at large. [2] Nazim, services
.Swati came into limelight
He entered the spotlight during the 2010 Hajj scam case, over which he relentlessly pursued the then religious affairs minister Hamid Saeed Kazmi over the latter's alleged involvement in corruption relating to Haj arrangements. Eventually, the scandal resulted in Swati's dismissal from Y ousuf Raza Gilani's cabinet in which he was serving as federal minister for science and technology. While Swati was not accused of corruption himself, his sacking (along with Kazmi's) followed a violation of instructions to not make public statements on the issue.  Following his sacking, JUI-F quit the Pakistan Peoples Party-led coalition government at the centre and joined the opposition. Moreover, Swati went on to deeply criticise the PPP-led government, alleging that ex-premier Gilani had indulged in massive corruption. 
Swati left JUI-F
In 2011, Swati quit the Senate, reportedly after writing a letter to his party that the lawmaking body was not serving the people of Pakistan. He claimed that after receiving the letter, JUI-F served him a show-cause notice following which he decided to bid adieu. The JUI-F, meanwhile, claimed that Swati resigned because he had not been guaranteed a party ticket for the 2012 Senate election. To this, Swati pointed out that when elected to the Senate earlier, he had been chosen as an independent candidate.
Joining of PTI
Swati then joined Imran Khan's PTI. He has publicly supported the demand for a separate Hazara province, saying he would finance 10 per cent of such an endeavour himself. And he just might, knowing he is among the richest parliamentarians on record. [3] JUI-F, PTI
Assets
He is ostensibly one of the richest parliamentarians in the history of Pakistan in terms of wealth formally declared and taxed of $20.5m, with fellow PTI member Jehangir Khan Tareen also having a high official declared wealth. Swati's declared assets are:
Rs 250m Abbottabad house
Rs 0.45m another Abbottabad house;
10 plots worth Rs 12m in Bahria Town
Rs 13 million of worth 8 plots in Top City
Rs 11m four plots;
Total current assets US$4.8m including personal banks accounts, note receivable etc.;
US$15m worth fixed assets including real estate, 46% equity in Swati Enterprises and 100% equity in Swati Investment co.
Other assets worth US$0.59m include household furniture, jewellery etc.
His liabilities are US$5.2m.
He is a tax payer in the USA since 1979 and taxpayer in Pakistan as well. All of his assets worldwide are declared.
Member of Committees
Swati was the part of following committees: [4] member
Senate Standing Committee on Commerce
Functional Committee on Government Assurance
Functional Committee on Problems of Less Developed Areas
Senate Standing Committee on Health
Senate Standing Committee on Petroleum and Natural Resources
Senate Standing Committee on Information Technology
Senate Library Committee
A promoter of goodwill

Mr. Swati always looks forward to play a vital role in the Senate of Pakistan by legislating laws which guarantee rule of law, protection of human rights and rights of women, victims,poor and minorities and the right to due process of law. Most of all he is desirable to bring sanctity and supremacy to the people's elected parliament.Mr. Swati also intends to play a role in promoting goodwill and friendship between the people of Pakistan and USA, through promotion of trade, investment and commerce. 
Achievements
Got elected District Nazim Mansehra in 2001. Brought New Vision to this institution. Set example of honesty and integrity for others to follow.
Got elected Senator in 2003 and joined J.U.I (F).
Got re-elected Senator again on technocrat seat in 2006.
Member of several organizations.
Pattern-in-Chief of Meher Children Foundation and Pakistan Chamber of Commerce, USA.
As a Senator, he represented Pakistan on many national and international forums including United Nation.
Senate ticket

Pakistan Thereek-i Insaf is all set to contest the senate elections which are going to held in March 2018. This time around, the party gave five out of six Senate tickets to their workers belonging to Khyber Pakhtunkhwa (KP). The candidates included Faisal Javed Khan, Major (r) Fida Mohammad Khan, Dr Meher Taj Roghanni, Khial Zaman Orakzai, and Ayub Afridi. Mr Azam Khan Swati is also one of those candidates who will contest the senate elections. [5] ticket 
Senate Election Result 2018
Pakistan Tehreek-i-Insaf (PTI) candidate Mehar Taj Roghani was elected to one of the women's seats from Khyber Pakhtunkhwa, while the other was taken by PPP's Rubina Khalid.PTI's Azam Swati and PML-N's Dilawar Khan were elected to the two technocrat seats for the province.PTI-backed cleric Maulana Samiul Haq of Darul Uloom Haqqani notoriety could bag only three votes.[6]  Senate Election Result 2018 
CJ asks Azam Swati to satisfy the court
Cheif Justice Saqib Nisar has questioned the Federal Minister Azam Swati to convince the court under Article 62 for misusing his authorities and for all the special treatment which he received. As indicated by Geo News, Chief Justice Mian Saqib Nisar who heard the case relating to the exchange of Islamabad Police IG, commented that Azam Swati surpassed his position, adjoining the minister should content the court under article 62. The family with which Azam Swati was involved in a dispute was also present in the Supreme Court.
SC rejects Azam Swatis Apology
The federal Science and technology Minister Muhammad Azam Swat's apology has been dismissed by the Supreme Court and said he can be tried under Article 62 (1)(f). This is the same article under which Nawaz Sharif and Jahangir Tareen were disqualified last year. During the hearing, Chief Justice Saqib Nisar uttered that Swati is a publically elected official who transferred the IG police officer over a minor issue why PTI haven't done anything against him. He kept on saying that I don't even need his money for the Dam fund.
Resignation of Azam Swati
Government Minister for Science and Technology Azam Swati on Thursday surrendered days in the wake of being gotten in a debate over an exchange of Islamabad IG. As indicated by Geo News, the Minister exhibited his renunciation to Prime Minister Imran Khan amid a gathering. The TV channel detailed that he told the PM that he couldn't play out his obligations under the predominant conditions. Swati guided by the head administrator to surrender himself under the steady gaze of the court and deal with indictments against him.
President Accept Azam Swati Resignation
President Arif Alvi has acknowledged the resignation of Azam Swati, the previous Federal Minister for Science and Technology on Thursday 10th January 2019. Swati, an individual of Pakistan Tehreek-I-Insaf, had surrendered from the service a month ago to "maintain moral specialist" even with a test over charges that he assumed a job in the 'unlawful' exchange of previous Islamabad police boss Jan Mohammad. A notice issued by the Cabinet Division dated Jan 9 said that the president had, upon the guidance of Prime Minister Imran Khan, acknowledged the PTI pioneer's resignation with impact from Dec 6 2018.