Asif Raza Mir is a well-known name in the Pakistani showbiz industry. He ruled the hearts of his viewers for a long time. Calm Accenture and facial expressions are the features of his acting. Now one of his son Ahad Raza Mir has become the center of attention with her versatile acting. This article has all the information about Asif, including Asif Raza Mir Biography and Asif Raza Mir Family.
| Title | Description |
| --- | --- |
| Personal | |
| Name: | Asif Raza Mir |
| In Urdu: | آصف رضا میر |
| Famous As: | Actor |
| Nationality: | Pakistan |
| Residence: | Karachi |
| Education: | Under Graduate |
| Religion: | Islam |
| Profession: | Actor and Producer |
| Years Active: | 1980s-present |
| Height: | 5 ft 11 inches |
| Website: | https://twitter.com/asifrazamiroffi/ |
| Awards : | He Bagged Various Awards |
| Born | |
| Date: | 28th September 1959 |
| Place: | Karachi |
| Family | |
| Ethnicity: | Asian |
| Spouse: | Samra Mir |
| Children: | Ahad Raza Mir and Adnan Raza Mir |
| Parents: | Raza Mir |
| Relatives: | Sajal Ali (Daughter in law) |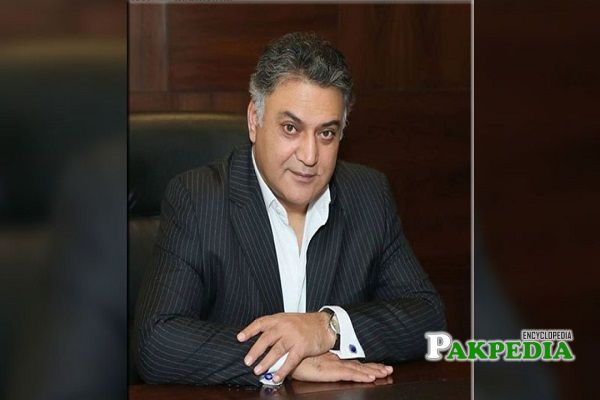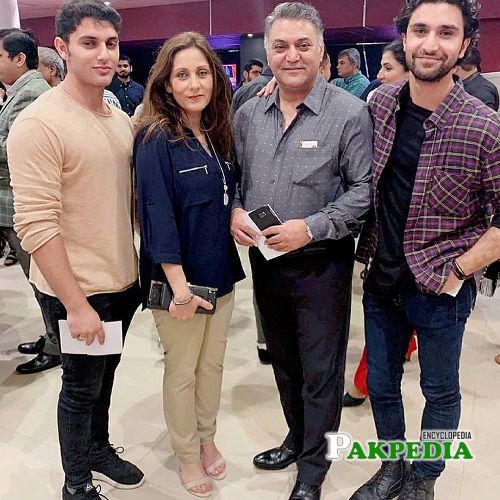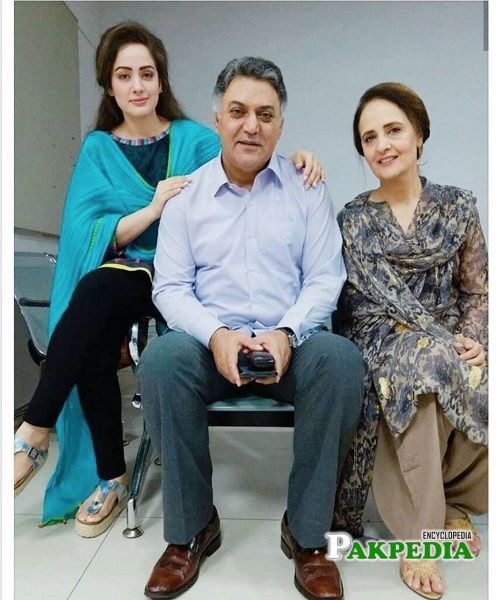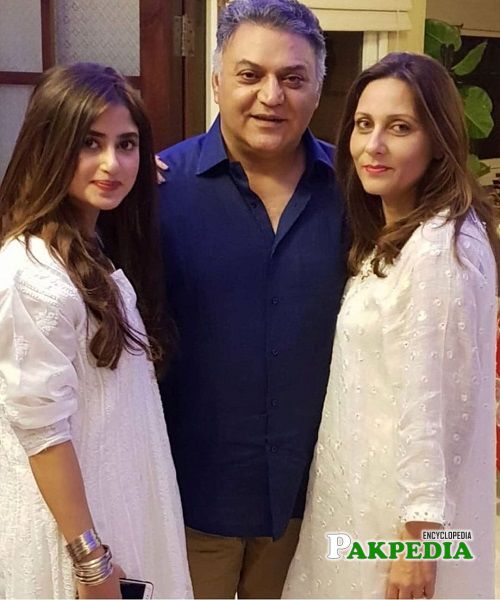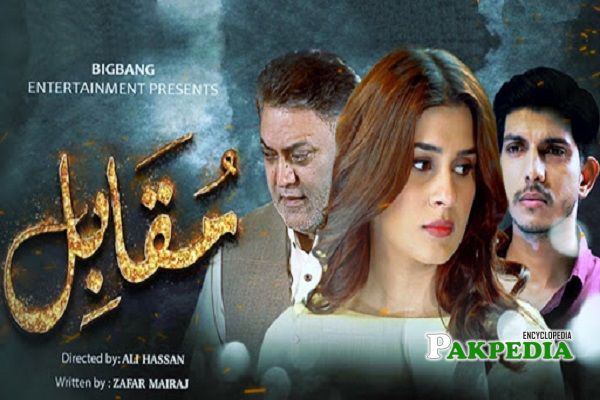 Asif Raza Mir Biography
Asif Raza is a valuable asset to our showbiz industry. In his youth period, he made his mark in the showbiz industry as an actor, and now he is serving the industry as a senior producer. The skill of keeping yourself fit at all ages can be learned from Asif. His demand for mature roles is still high. He is living a happy marital life. He knows very well how to keep a balance between his married life and his work. Mir is also running a TV production house, A and B entertainment in Pakistan. In addition to working in the field of acting, he is also running a business. But he admits that he fails to balance between business life and showbiz life.
Asif date of birth
Asif was born on 26th September 1959 in Karachi. Asif has lived in Canada for a long time where he likewise did business. He used to come back to Pakistan for shooting. Currently, Mir is residing in Karachi with his family.
Education of Mir
Asif completed his undergraduate degree from Karachi.
Asif Raza Mir Family
Asif Raza is the son of Raza Mir, who was a film director. The cinematography of 1st Pakistani flick 'Teri Yad' was also done by Raza Mir. Asif 's spouse Samra Mir is an ideal wife and mother. The couple has two sons Ahad and Adnan. Ahad Raza Mir has also adopted the profession of acting. In A Hum TV drama, 'Sammi' Ahad did a supporting role, which proved to be a boost to Ahad's acting career. Like his father, Ahad is ruling the hearts of his viewers. He was awarded 'Betty Mitchell Award' for his outstanding performance in a Canadian play 'Hamlet'. Asif's daughter in law Sajal Ali doesn't need any introduction. She is indeed one of the most cherished celebrities of Pakistan.
Showbiz Career
Asif Mir started acting at the age of 17. 1980 was the peak year of Asif's career. 'Mere Apnay' 'Sathi' 'Daman' 'Playboy' 'Badlte Mosam'  and 'Hye ye Shohar' are his popular projects of the 1980s. His showbiz activities were limited in 1990. In 2000 he became active again in showbiz. Mir also acted in many TV dramas. His brilliant performance in 'Tanhaiyan' has brought him to fame. His performance in 'Sumundar' was also remarkable. He appeared in Anwar Maqsood's popular serial 'Anghan Tairha' as a thief. 
His role in drama serial 'Tansen' received praise and criticism together. He is such an actor who performs both positive and negative roles brilliantly. Asif's role as a helpless father in 'Rog' drama created a soft corner for him in the hearts of viewers. While in drama serial 'Muqaabil,' he played the role of child abuser so well that people were forced to hate him.  On 18th April 2019, news of Asif's contract with HBO was published in Daily Times. He is shooting a TV series 'Gangs of London' in London and will be seen with English actors David Bradley and Ray Pathaki. He is shooting a TV series 'Gangs of London' in London. This series consists of ten episodes.
Asif Raza Mir Dramas
Darwaza
Samundar
Dasht-e-Tanhae
Abhi Abhi
Choti Choti Batain
Tanhaiyan
Nishaan-e Haider
Amawas
Aangan Terhaa
Tansen
Meray Dard Ko Jo Zubaan Milay
Baadlon Per Baseera
Sarkar Sahib
Tere Liye
Barish Ka Ansoo
Asman Choonay Do
Anokhaa Bandhan
Agr Tm Na Hote
Abi Door Hai Kinaara
Ishq Gumshuda
Dil Hai Chotaa Sa
The Ghost
Mjhe Apnaa Bna Lo
Kese Hain Dooriyan
Din Dhalay
Roag
Shehr-e-Dil Kay Darwaze
Haal-e-Dil
Qisa Char Darwesh
Diya jalay
Qaid-e-Tanhae
Mein Abdul Qadir Hoon
Tanhai
Siskiyan
Muqabil
Moray Saiyan
Kitne Girhain Baqii Hain
Parchaye
Nibaah
Khalish
List of Movies
Daaman
Badalte Mosam
Kainat
Sathi
Playboy
Meray Apnay
Hye Ye Shohar
Maan Jaoo Naa
Parwaz Hai Janoon
Social Media Handles
His social media accounts incorporate